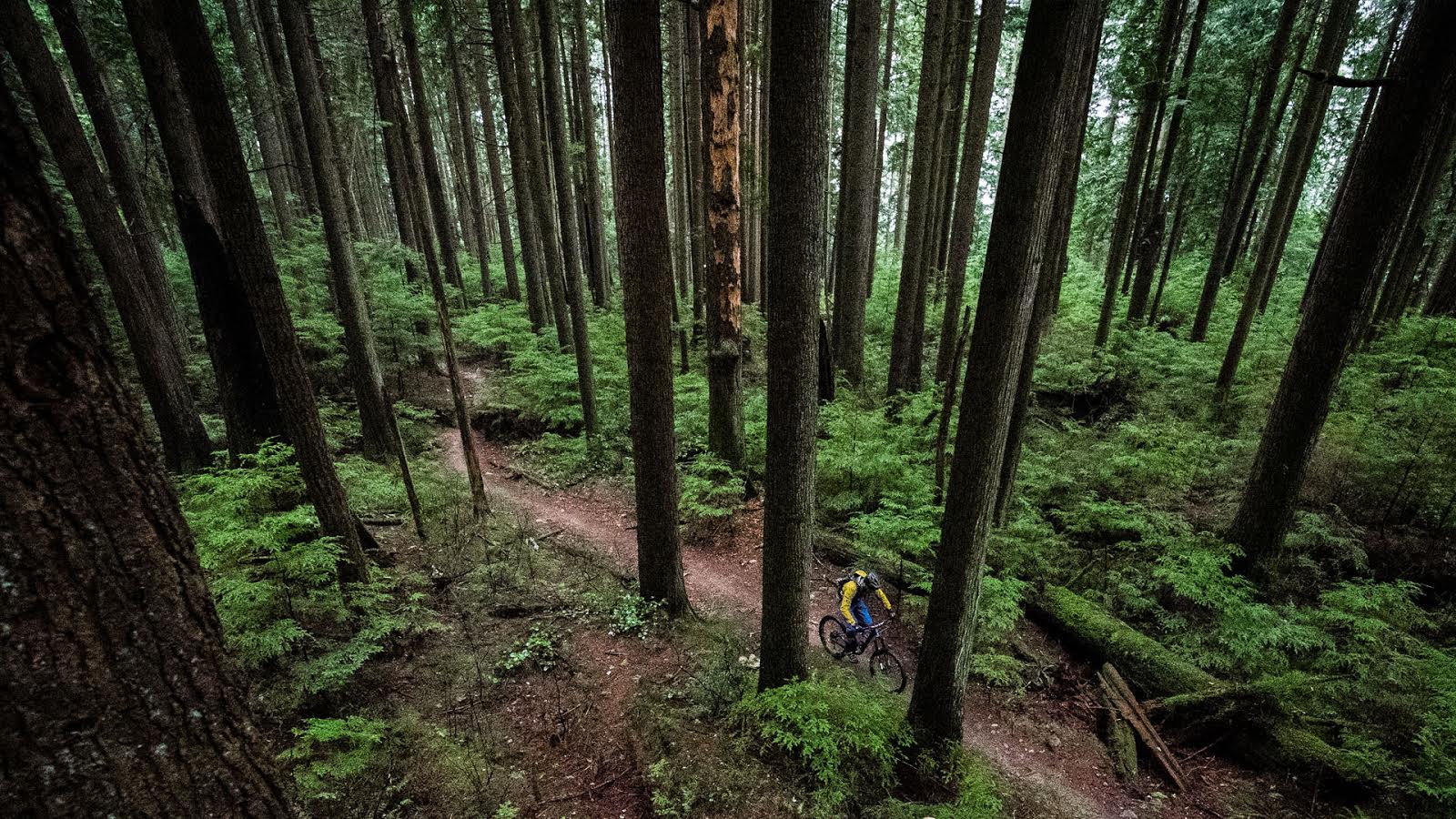 Internal Brake Routing?!
Remove your fork. Roll up some bubble wrap. Shove it into your frame through the head tube. I mean, how much weight does bubble wrap add?" ~ Estevão* on how to fix 'death rattle' from internal brake routing.
Internal Cable Routing
If you despise internal cable routing – especially internal brake routing – like I despise internal cable routing then you're a crotchety old retro-grouch with no aesthetic sensibilities. You're welcome.
The masses have spoken. Internal routing looks better – way better. It's reflected in bike sales to the point that almost every company, even those that were resistant, is now on the bandwagon. Whether that's Santa Cruz and their sweet internal housing guides molded into their frames, Rocky Mountain and their ample, and adaptable, access ports, or most companies' method of drilling a few holes in their frames and plugging some rubber grommets into the exit points.
Okay. I give up. Route the shifter and dropper post cables internally. No problem. I'm over it. Yeah, it looks sweet. But… internal brake routing?
Internal Brake Routing
What a pain in the ass. Best case I'm bleeding a brake every time I do a removal and install. Worst case I have to cut the line to take my brake off because the brake fittings don't fit through the access points. And the noise. Death rattle.
Heck, Santa Cruz has arguably the best internal routing. By that I mean it's on par with good external routing at who knows what additional cost to frame manufacturing and the exit points are well positioned. There's a reason they still strap the brake line externally.
Fine. Internal brake routing is here to stay, too. It simply looks that much better. Eventually, every company will figure it out. Rocky Mountain, Trek, and Specialized all provides tons of room for a mechanic to get brake fittings in an out and zip tie all the cables together to silence them.
Just stuff your frame full of that moto foam that Sam Hill's mechanic uses" ~ Mikko*
But what about all the frames where internal routing consists of a few tiny entry and exit holes with the cables free clacking in the downtube? Argh.
The Silencer.
Okay. I admit it. I'm a cheeky, sardonic, opinionated contrarian. My original plan was to write an article about how to "fix" internally routed brake housing by removing the rear brake from my bike and using a plethora of zip ties to just mount it externally along the down tube.
I wish I had captured the facial expression of internal routing lover 'Bikeroom' Jeff Bryson when I told him my plan. "Why don't we have a beer and think about it" he said between dry heaves.
Just drill a few holes in the down tube and zip tie the brake line inside the frame." ~Gjurd*
After a few suds and some banter about options, Jeff set to work on his plan; using the tiny exit hole meant for a front derailleur cable to capture the three cables running inside the frame (dropper post, rear derailleur, rear brake) together to eliminate noise.
As it turns out one zip tie, and a bit of stink eye,  is the difference between the cable crowdy-crawn and sweet serenity.
The bigger the exit and entry points for the internal routing the easier it is to gang the cables together.
SRAM 'Bleeding Edge'
SRAM's Guide brakes are not my personal first choice and their Level brakes live up to SRAM's "XC and Trail" billing – under-powered for local riding on a slack 140mm travel 29'er.
I would still like to re-iterate that their new caliper bleed fitting is the gold standard that every other brake company should be looking to. Perfect bleeds every time. A potential time saver when it comes to internal brake routing.
Problem Solved
Internal routing looks better. No argument. It's hard to dislike it quite as passionately when it's dead silent. I'd still prefer zip ties, or the option to choose between well designed and cleanly implemented internal and external routing on a given frame.
Barring that, I'll settle for no internal brake line drum track.
*Names have been changed to protect the hacks at Wednesday night Bench Time.
---
Quiet bikes are faster.