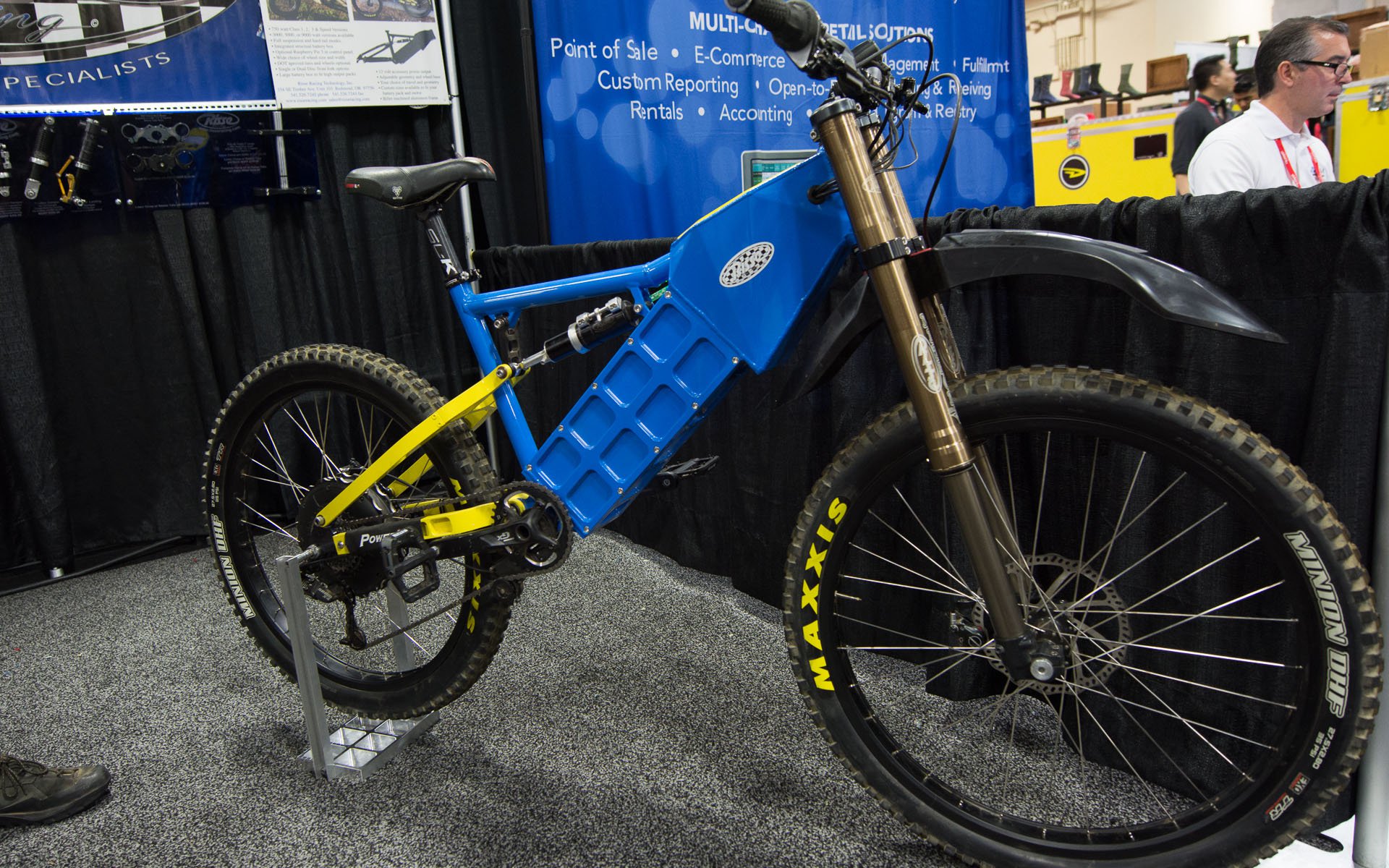 The Final Goodies
Interbike 2017 - Grand Finale!
Pearl Izumi
Tailoring to the more casual trail kit trends these days with the new Versa line, Pearl Izumi is still using an impressive array of high tech textiles for 2018, but in a more streamlined and subdued flavor than seen in previous years. Available in time for the first snowfall (read: now), the Quilted Hoodie is a softshell with Primaloft Gold 133-gram panels on the front and back to keep your core toasty on truly chilly days. There's also hidden gasket cuffs under the wrists to keep the weather out, and the women's version gets a set of thumb holes. 
A roomy, full-width and zippered back pocket offers plenty of room for extra gloves and hat, a zippered chest pocket works perfectly for a smartphone, and two snap handpockets up front are the perfect size for grabbing a couple of 12-oz cans on the way home. Reflective trim on the back, cuffs, chest and hoodie drawstrings will give you a fighting chance on the commute back from the trailhead on those short, winter days. There were two stories in the Pearl booth about whether the hood was designed to fit under a helmet, so we'll leave it at this - there's no way it'll fit over one, and chances of squeezing the relatively thick softshell layer under a helmet would only be possible if there's a lot of room to spare in your helmet's retention system. Available in the Eclipse/Red shown, or all black, the Versa Quilted Hoodie retails for $220.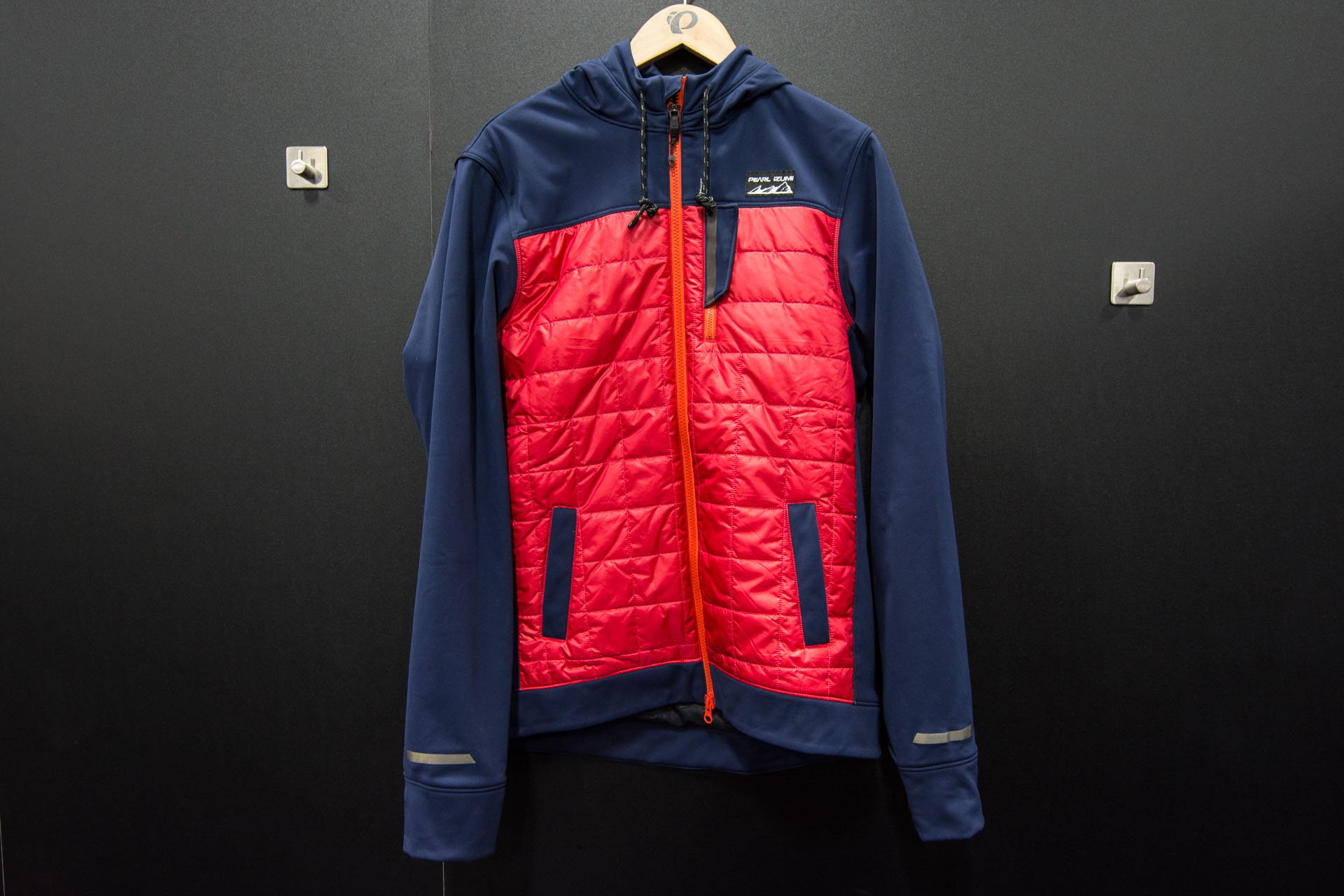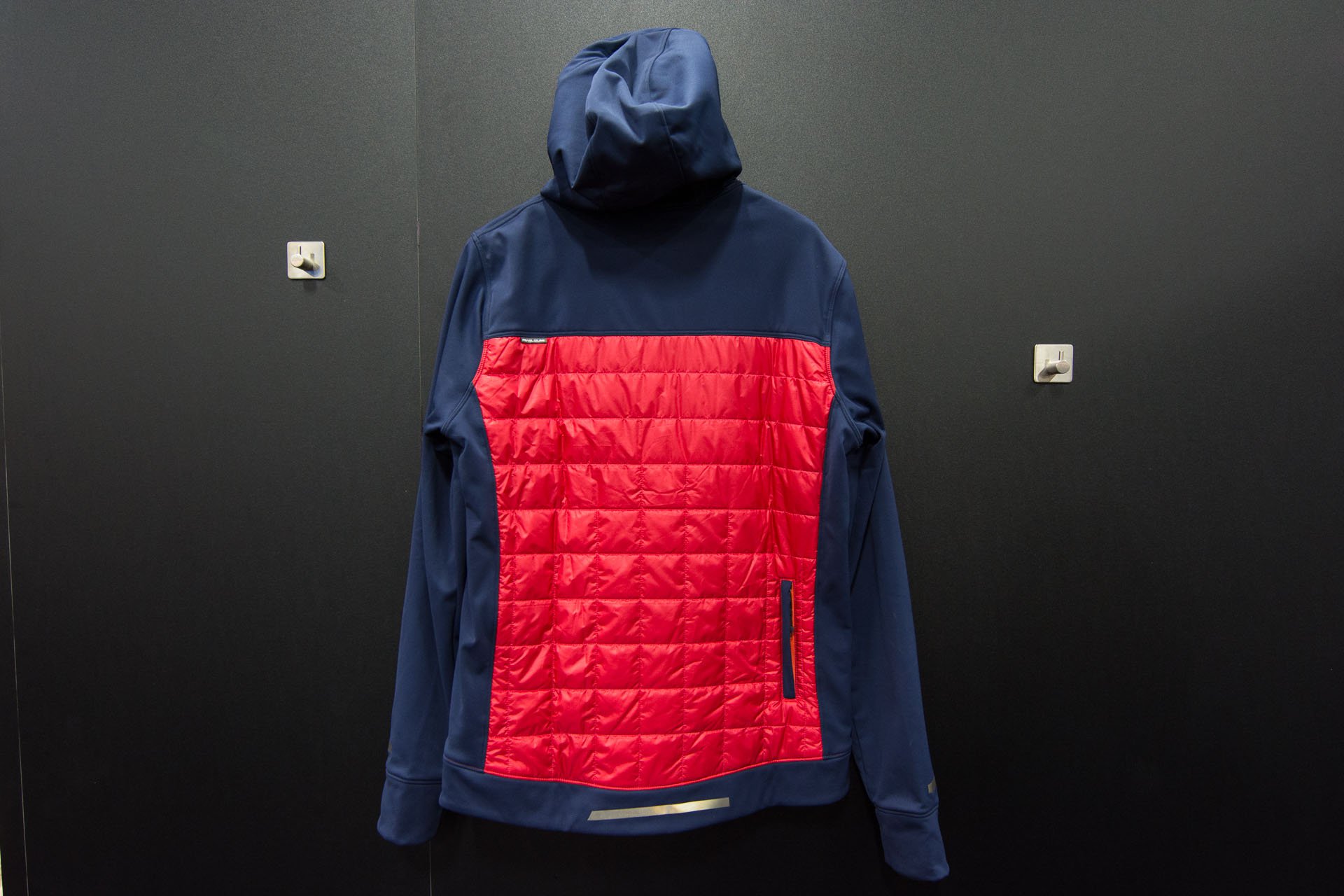 More of a traditional and packable outer piece is the Versa Barrier jacket. Made of a single layer, 4-way stretch fabric with DWR finish for water resistance, Pearl Izumi added texture to the inside surface to prevent that saran wrap effect on the arms if it's thrown over a short-sleeve jersey. There's the usual reflective accents, under-helmet hood, and hand pockets, but the coolest feature is hidden up the sleeves - literally. A set of Barrier Light hand mitts won't turn into your regular riding gloves, but will buy you some time to get back to the clothes you were supposed to wear in the weather you didn't think would happen. And, when they're not deployed, it's nearly impossible to notice they're there. Available now for $140 in both Black/Smoked Pearl and Foothills Green.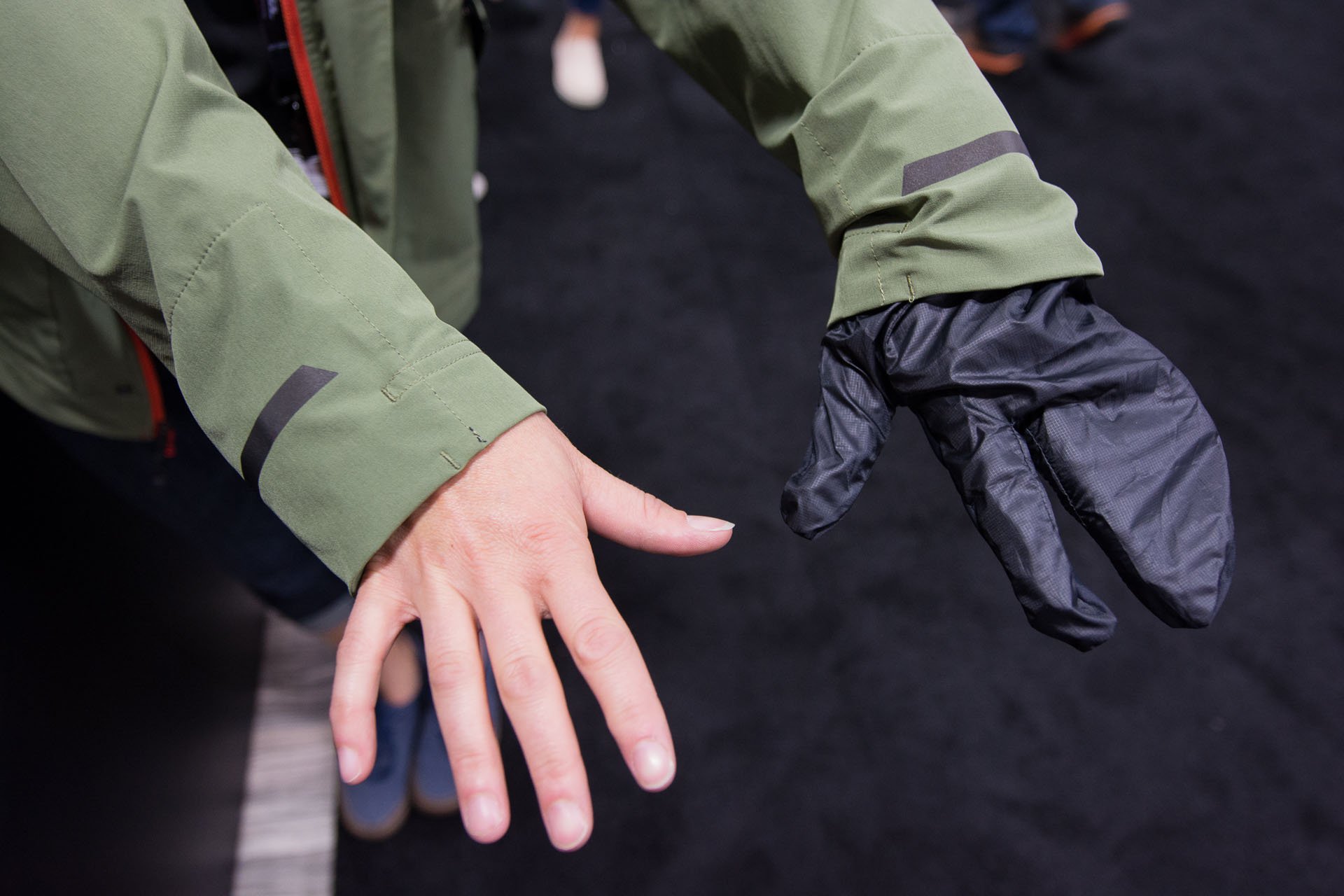 Chamois choice is about as debatable and personal as things get, but another option to add to the mix is the new Versa chamois liner. More of a mesh boxer brief with solid panels where your trailhead neighbor wants them to be, the $40 undershort features a simple, thin and seamless chamois made with enough techy material to keep it from feeling like wadded panties on those sweaty days. Like most of the Versa warm-weather options, these won't be available until Spring of 2018.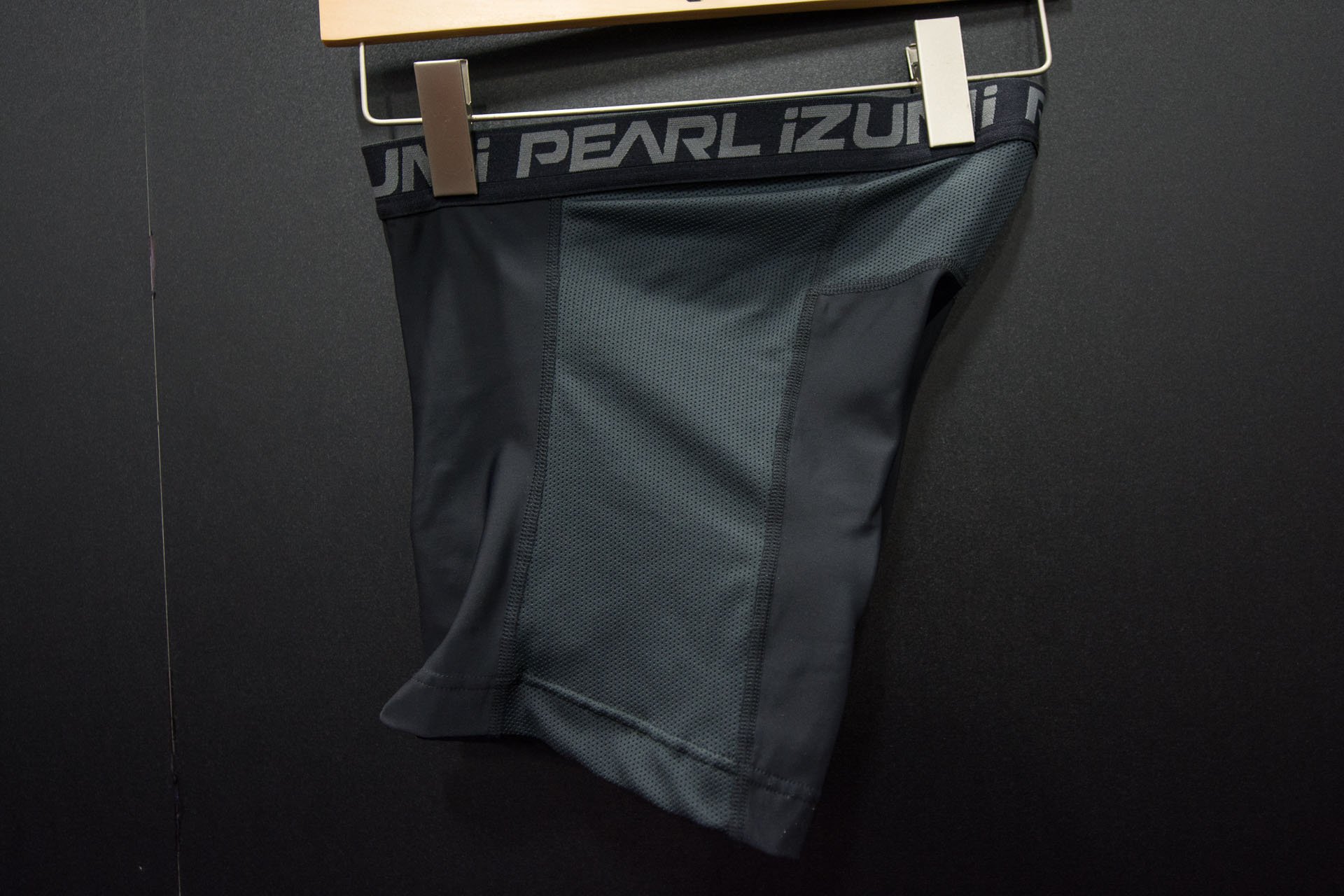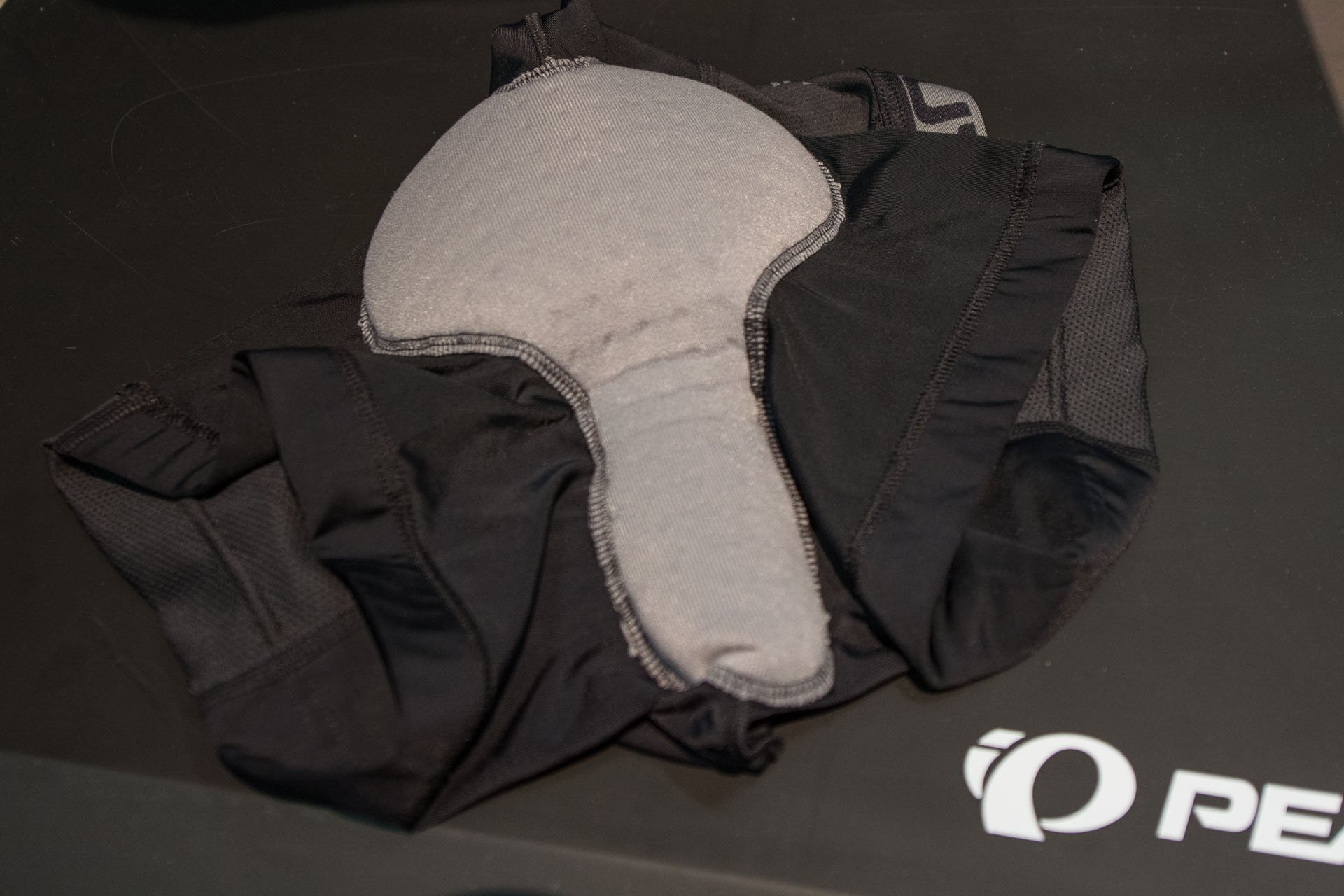 Northwave
Having cold, wet feet sucks. Northwave is offering three new winter shoe choices that look like they could keep up with the rest of your winter riding gear that should be available in the next month or so. While the Yeti shoe is a four-layered beast of an option that's aimed more toward snow biking with its snowboard style inner lace system and gator attachment(MSRP $279), the $239 Raptor GTX looks like a more realistic trail option for near-freezing and/or wet winter rides. A fully waterproof and pedaling-friendly Climaflex collar keeps the elements out around the ankle, and the rest of the shoe is enveloped in a layer of Gore-Tex's Pique underneath a patent leather upper with TPU reinforcement panels on every side. The natural rubber sole should make walking around off the bike in an otherwise carbon-reinforced shanked shoe relatively predictable, too. For a lighter and stiffer soled version with fancier Gore-Tex Duratherm Kelvin membrane that's said to keep feet warm down to -15c, look to the Extreme XCM, which retails for $299.
Alpinestars
Onza and Kenda
Random Interbike gallery
As small and limited in interesting new mountain bike goodies as Interbike was this year, I'm sure we still missed a few things. Hopefully we can catch up with the important products that may have been overlooked, but for this year's show, that's a wrap.