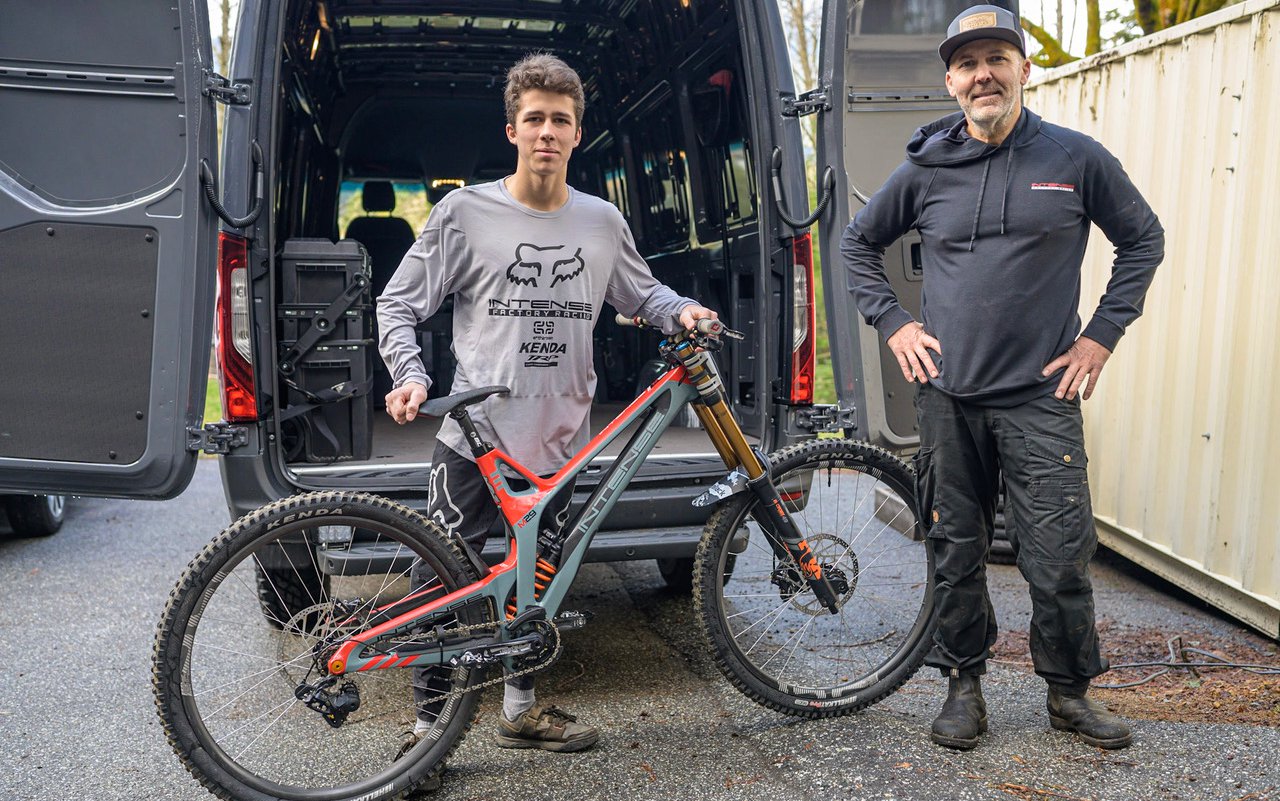 Team Announcement
Intense Factory Racing Add Junior, Seth Sherlock to the Team
After what started as a reasonably quiet silly season ramped up to a hectic one come December. But here we are, a week into 2020 with no official World Cup Downhill team announcements. There are teasers floating around that leave fans with a solid idea but this is the first official announcement – and it's still a 'soft launch'.
Seth Sherlock is a name many would have heard of somewhere over the years. In a similar fashion to Jackson Goldstone, Seth started as a grommet with promise. In 2019 he chased his dream and hit the World Cup with the help of his ever supportive folks, and it worked in his favour. He had some strong results but the most notable was definitely his first World Cup win in Lenzerheide.
Seth's been riding Intense Bikes for as long as I can remember. He's been coached by legendary World Cup Downhiller, Chris Kovarik, and now will pit with legendary American racer, Aaron Gwin. The future looks bright for this young rider and I'm stoked to see how he goes when the racing kicks off in Lousâ, Portugal. Read the release below for more on the IFR addition of a junior racer and look for a bigger release after team camp in the coming months.
Intense Factory Racing is pleased to announce the addition of Seth Sherlock to the Intense Factory Racing team in 2020.
Haling from Squamish, British Columbia, Seth has been submersed by the mountain lifestyle for the majority of his life. Over the past few years, Seth has been under the guidance of Kovarik Racing, including a relationship with Intense Cycles since the age of 10. In 2019, Seth landed on the radar with two UCI World Cup Junior podiums, including a win at the Lenzerheide World Cup. In his first World Cup season, Seth was able to finish a strong 4th place overall in the 2019 UCI World Cup standings. For 2020, Seth will enter his 2nd season as a junior on the World Cup series.

I'm really looking forward to working with Seth this year. We got to spend some time together at the end of last season and I was very impressed by his attitude. He's kind, humble, and a sponge for taking in information. Those are great attributes for a young person and when combined with his speed and recent race results, we knew we had a good fit. Seth has been climbing through the ranks on Intense Bikes for years now so it's exciting for everyone here to see him making the transition to the factory program. I believe that as a team, we can give him the tools he'll need to continue to grow and we're looking forward to getting this new race season started together. – Aaron Gwin

Seth was still basically a little kid when we picked him up, and we didn't have a bike that would fit him but we were so impressed by his riding skills, his attitude and his commitment level at such a young age, I made him some custom "extra small" bikes just so we could get him on Intense. – Jeff Steber, Intense CEO

After spending some time together at events in 2019, I felt like Seth would be a natural fit for the team. It's also pretty convenient that we live in the same town (Squamish, BC). Seth has a great family, who've been a bit part of his success, so we're going to do our best to continue the momentum. Through my fitness training company, PerformX, I'm also assisting Seth with physical, nutritional, and mental development. In his 2nd year as Junior competitor, our entire team and sponsors are stoked for the 2020 World Cup season! – Todd Schumlick, Intense Factory Racing Team Manager
Full team release and announcement coming soon.