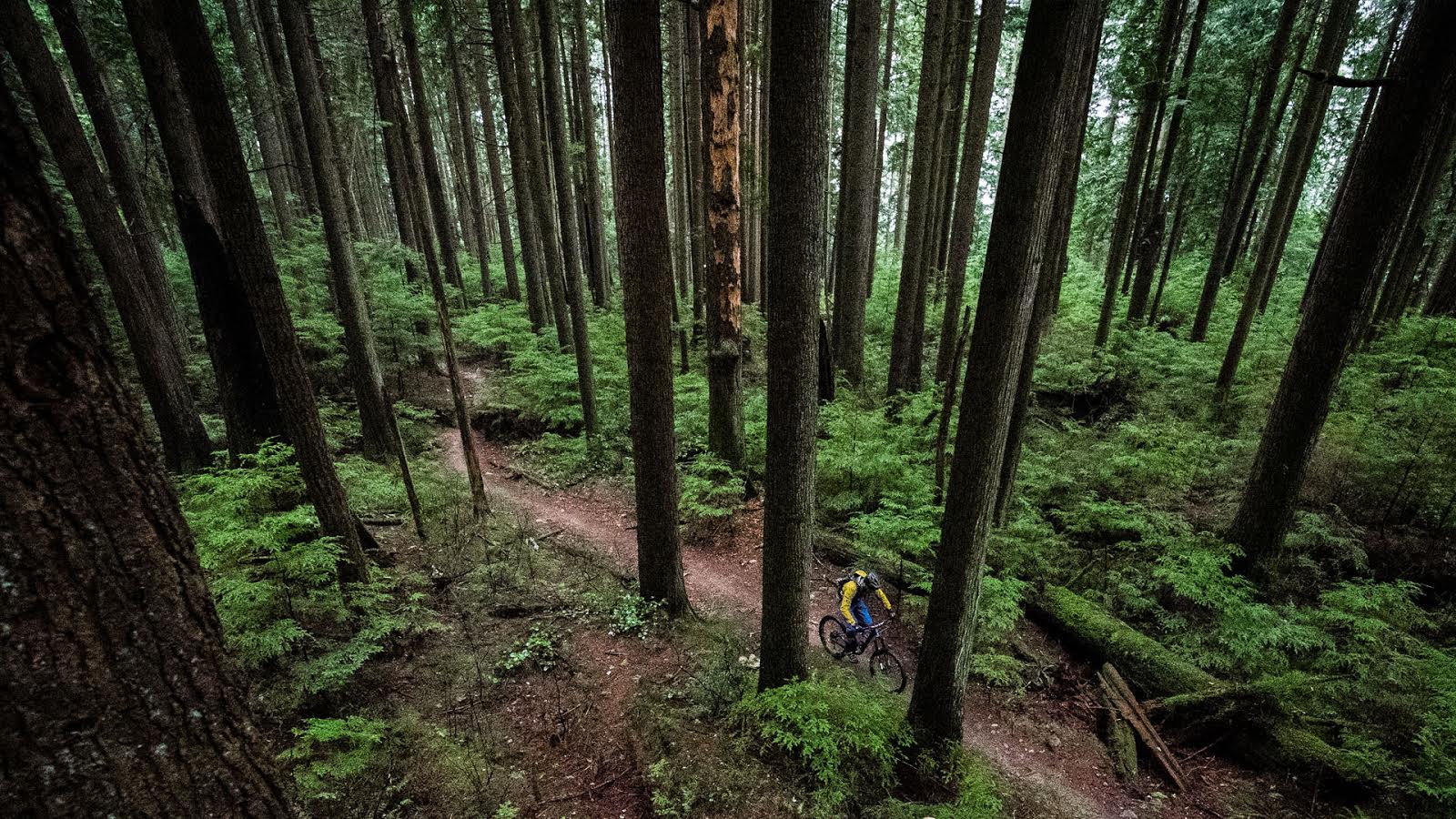 Inside the New Intense Bikes
Intense Cycles has been around for almost a quarter century, with its early history solidly embedding the brand's importance in the mountain bike world. These were the early days of mountain bike racing, where bike design moved forward in leaps and bounds. Closer to the sport's roots, each manufacturer had wildly varying designs as builders went into the unknown with bicycle suspension. These were race-bred bikes, and back in those days, our industry was much less concerned about brand.
While Shaun Palmer's early mountain bike career and 2nd place at the 1996 World Championships may have been one of the more visible moments of Intense's history, it's possibly even more significant to note that Intense frames were rebadged and ridden by big names throughout the '90s. Nowadays you might find rebranded rubber and the occasional test piece, but for the most part riders stick to their sponsors' products for obvious reasons.
Intense was an important part of the early innovation of suspension bicycles and, over the past 20 years, the company has retained much of its race-bred roots. Manufacturing all of their aluminum frames and the vast majority of the small parts that go along with them, Intense is one of few brands that can still lay claim to the truly American-made mountain bike.
But, today is a different world: one in which a small California-based manufacturer could no longer compete at anything but the boutique level. The company was faced with an ethical decision in recent years: go carbon and grow the company, or maintain the status quo. If 2013's numbers are any indication – a 40% growth in revenue – the choice to go carbon was a good one.
It is not an uncommon story to hear about the creative type that gets pulled away from his passion to run a business. Designers and engineers rarely get into this business with the desire to run a big company. Fortunately this industry has also been around long enough that there are people who are experienced with – and motivated to do – the business side of things.
With the aforementioned 2013 growth spurt marked by successful mid-wheel bikes and a line of carbon frames alongside the US-made aluminum models, Intense front man Jeff Steber and his business partner Marv Strand were ready to make a move. Enter the company's new CEO and "head coach" Andrew Herrick, who has made a career out of stepping in just at this moment. Herrick is joined by CFO Eelco Niermeijer, COO (aka product manager) Chad Petersen, as well as additions to the sales team. Indeed, big moves are being made here.
Herrick spoke passionately – at a media event surrounding this business announcement as well as a new bike on the horizon – about his decision to come on board at Intense. He stated that "truly authentic, unique, beautiful, focused brands are rare in our industry – and we need to embrace them". What defines one of these unique companies? Herrick had five points:
they are run by enthusiasts
they are authentic to their category
they must have some scale (size)
they understand the rider
they are known globally
It's obvious that he counts Intense among these, and cited Santa Cruz, Yeti, and Ibis as other examples – all companies who have US roots, offshore carbon production, and yet still passionate followings. Under Herrick's guidance, Intense is moving into a new stage, where product availability and service to the dealer and customer network is improved.
With Herrick at the helm, Steber can now have more freedom "to do what I am truly good at and inspired to do" – that is, design bikes. He's happy to be the only licensee of Santa Cruz's VPP technology – "what they have we have" – and works closely with them to ensure these bikes are up to both companies' standards.
What do these changes mean to the dealer and the end consumer? Customers can now expect that when Intense announces a new model, that it will be available on the shop floor immediately. Herrick brought up the example of a dealer having a customer in the shop, interested in a bike, but being told that the wait is weeks (or even months). That's a lost sale.
The big message that came through is Intense Cycles is now a complete bike company rather than a frame manufacturer – going beyond "build to order" and into "ready to sell". As of last year, Intense began selling complete bikes rather than frames with build kits. Bikes will arrive at the dealer assembled and tuned. This certainly steps things up a notch.
Knowing that Steber has been pushing the envelope in mountain bikes for over 20 years, I wanted to get his thoughts on the topic of ever-changing standards. The majority of people out there will acknowledge that the only constant in this industry is change, but where they disagree is whether or not this is a good thing.
The wheel size debate. It's not really a debate any more. Steber saw 27.5" wheels years back as an opportunity to explore new options just like he had with suspension design in the '90s. As it turned out, he was a forerunner to what has now become industry standard. Regarding this wholesale change Steber noted that "the industry kind of made up the consumer's mind – but the plus side is it has stimulated sales."
While this is a current hot topic, Steber was also wise to note that not all changes happen without consumer input: "Sometimes movements happen organically. For example, the 29er thing. The industry wasn't supporting it but people were into it." That's pretty poignant, and lines up well with the timeline of how long it took 29ers to hit the mainstream. It took a long time before tire companies were fully on board.
On the topic of bike spec in general, Steber was optimistic about the options we're given these days: "You can buy a bike that you wouldn't change a thing on." While we as the media can often find things to nitpick on complete builds, Steber and his new product manager Petersen will surely be endeavouring to get it right out of the box.
Before we got sidetracked on another tangent, we touched on the 1x drivetrain discussion. The front derailleur still allows a wider gear range, but rear end range is now hitting workable levels on its own. Steber is happy to note that "1x drivetrains have opened up a lot of possibilities"; this is somewhere we can expect to see more innovation in coming years.
It would be misleading to publish a story about Intense in 2014 that focuses solely on Jeff Steber. In the past few months, Steber has solidified the team that will take his California-based company to the next phase in its history while retaining its made-in-USA credibility and appeal. Circling back to the topic of innovation and creation, Jeff's happy with the moves at Intense: "I've always been a guy who makes things – this factory is very important." He's always had his hands in the dirt here, but now it's time to dig in again.
Check out the Intense Bikes lineup HERE and keep your eyes peeled for fresh goods out of Temecula…
---
Big moves for Intense…