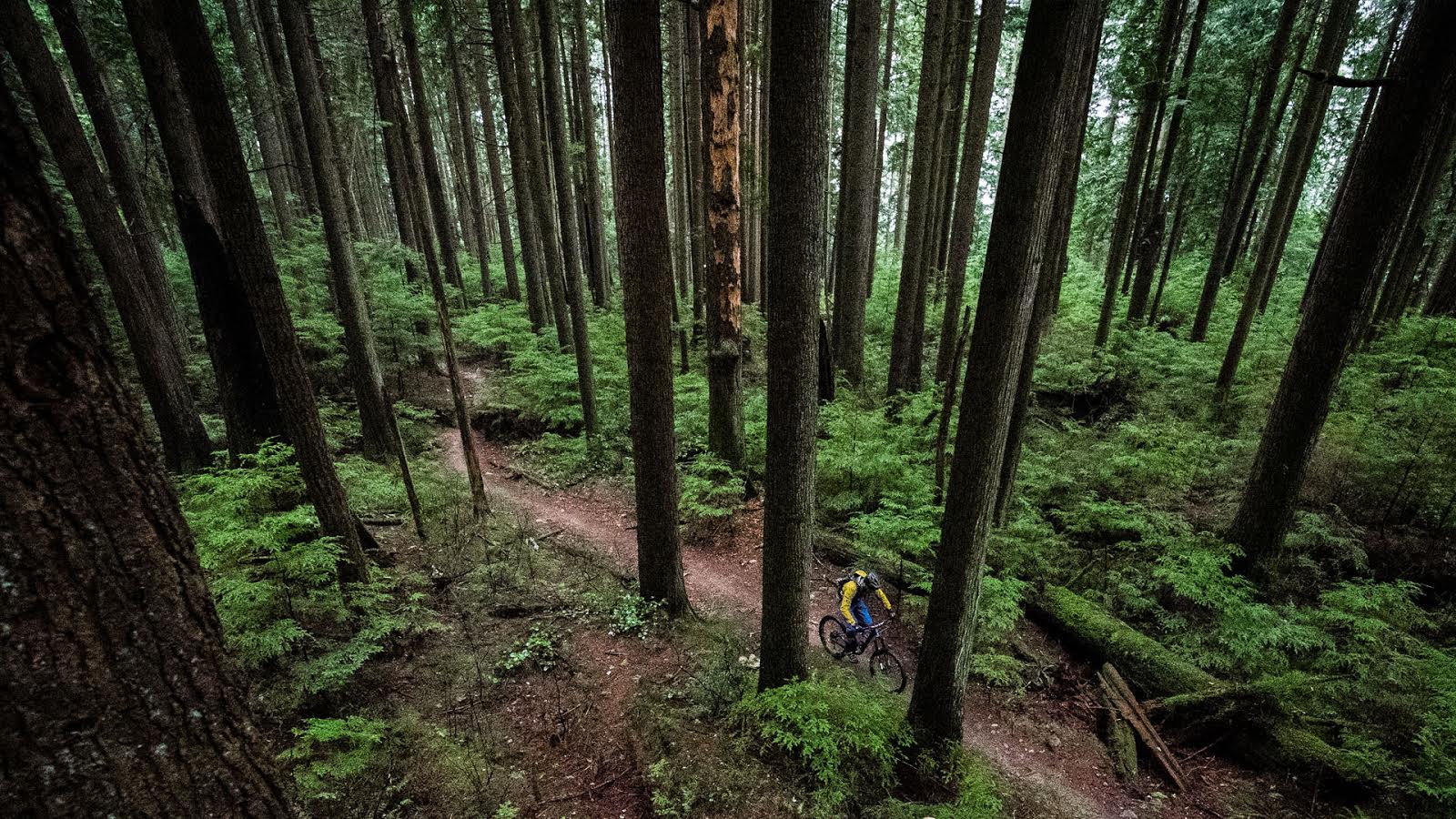 Inside the 2017 RockShox Super Deluxe
RockShox Super Deluxe
The RockShox Deluxe and Super Deluxe rear shocks are new for 2017. These are recycled product names from the Colorado-born company's deep past. A fresh start after a frustrating year for their top end Monarch Plus model. And they represent an awesome feeling system that maintains the beloved small bump feel and air spring support of DebonAir shocks while significantly improving heat management and bushing overlap.
It's time to look inside with my friend Jeff from Bikeroom. Invading SRAM's workspace in North Vancouver to get the job done we'll use their tools, drink their beer, decimate their pinball high scores, and ogle their vintage Chevy…
Changing Everything
RockShox changed how riders think about air shocks when they released the DebonAir air can. The coil-like initial stroke, the smooth mid-stroke ramp, and finally the easily tunable end stroke felt superior to any other air shock on the shop floor.
Among the various improvements featured with the new Super Deluxe, RockShox has taken aim at the two notable issues with the DebonAir.
Heat Dissipation
Equipped with the dual air can DebonAir set-up and a generous helping of air can spacers (depending on the bike) the Monarch Plus feels great. The issue is that on long descents some riders experience an inconsistent feeling due to heat building up.
As my friend JamesOC says, it's a bit like riding in a fur coat.
RockShox's challenge was to achieve that super smooth initialization of the DebonAir without the heat retaining twin air can setup. The answer is a lattice-like coil negative spring that sits on the body inside a standard air can.
RockShox has dubbed the spring 'Counter Measure' and it acts as a coil assist for the air negative spring to reduce the Super Deluxe's initial breakaway friction. The very smooth off-the-top feel remains in a significantly simpler and literally cooler package.
Bushing Overlap
I know lots of riders who are very happy with their properly lubed, Monarch Plus shocks with DebonAir cans. I also know a few who have had recurring issues with air leaks. My understanding is that RockShox has discovered that side loading of a shock's body against the air seals is often the cause of this issue. This tendency is worse for some suspension designs than others and will also depend on the alignment of a specific frame.
The solution is a massive increase in bushing overlap so that the shock body is supported better and closer to its mid point. This should significantly reduce premature seal wear.
Rebound Adjuster
My favourite feature of the Super Deluxe is the rebound adjuster. Because it does something special? Nope, turn the knob for more or less rebound damping. I like the fit and finish of the big circlet of damping control. Easy to access on any suspension design and to adjust with gloves. It's also well protected from crash damage and on-the-fly adjustment due to contact with water bottles or body parts.
Air Volume
The Deluxe and Super Deluxe have a huge range of air volume adjustment. Massive. These shocks cover the entire volume range of all the Monarch and Monarch Plus options whilst only requiring the installation or removal of inexpensive spacers. No new air cans, eyelets, or other expensive parts.
With the air can empty of tokens, the Super Deluxe is a match for the most voluminous option for the Monarch Plus. For anyone keeping score that's a combination of the Monarch's high volume eyelet and high volume air can with no volume spacers.
At the opposite end of the spectrum is a Super Deluxe shock with the maximum number of tokens. This is a volume match for a Solo Air Monarch shock.
RockShox wanted one token that would work with every eyelet configuration of the new shocks. Trunnion, Bearing, or Standard, which explains the unusual shape.
Lubrication
Working on a RockShox shock at home? Go green for lubrication.
RockShox PTFE based Dynamic Seal Grease is made in Spain for lubricating all the sliding parts. Postmark Brewing's ISA  is "Bright, Tropical, and Lively" and not so potent as to affect the final outcome.
Outro
I'm excited to get some hours on RockShox's new rear suspension as to date Jeff has had a great experience with the Super Deluxe on the Remedy.
For all that is new, RockShox's 2017 shocks maintain the high degree of user serviceability that made the Monarch Plus a popular choice among home mechanics. Interested in a full damper teardown? Please look for a follow up in the future.
---
Time to employ Counter Measures?