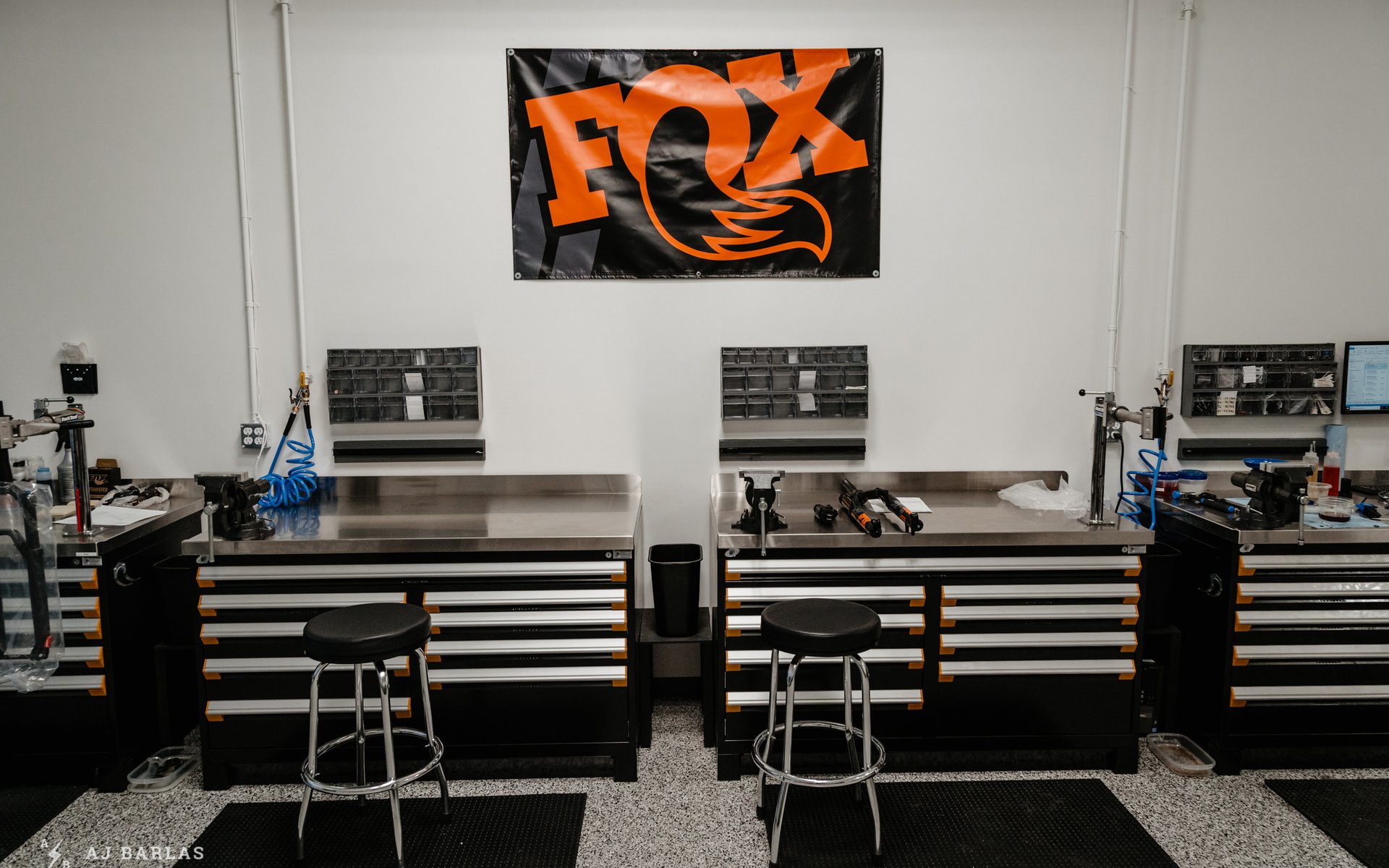 Canadian FOX Riders Take Note
Inside The Official FOX Canada Service Centre
On December 5th, 2014, Fox Factory Holding Corp. (FOX) announced they had purchased Race Face/Easton. At the time it left a lot of riders curious of the effects from the acquisition. Thankfully it's been quite positive and more recent business moves have included Marzocchi also becoming part of Fox Factory Holding, which I believe has also been a good thing for riders. Now four years later Canadian riders have something else to appreciate from the merge. FOX has moved to take advantage of Race Face HQ in Vancouver, offering full service from their location. It's a move that will greatly benefit all Canadian riders on FOX suspension.
The Canadian Race Face/Easton shipping warehouse supports customers across the American Continent (North, Central and South America). And while there are Asian facilities primarily servicing Europe and Asia, the Canadian HQ does help cover customers in these regions when needed and able. FOX Canada taps into these shipping capabilities and is targeting a quick countrywide three-day turnaround for service and repairs. Provinces east of Manitoba will be served with express freight at no extra cost and FOX Canada believe these consumers won't feel the difference. There are currently three full-time service technicians but as you will see below, there is room for more. FOX Canada note they will hire additional qualified technicians in order to continue to meet the turnaround times being targeted.
See how easy it is to register for a service. You can also use a preferred FOX dealer if you would rather them look after everything.
There's an additional benefit to the new FOX Canada service centre; going direct. Canadian customers now have the ability to book service through the FOX website, box it up and ship to the Canadian Service Centre themselves. Those who prefer to work with their local bike store can, of course, continue to do so.
As with other official FOX Service Centres, FOX Canada will deal with routine servicing and warranty repairs. Savvy riders can also work with the team on custom tuning to get the best out of their FOX products. I visited the new facility to see the integration with Race Face HQ first hand and meet the team.