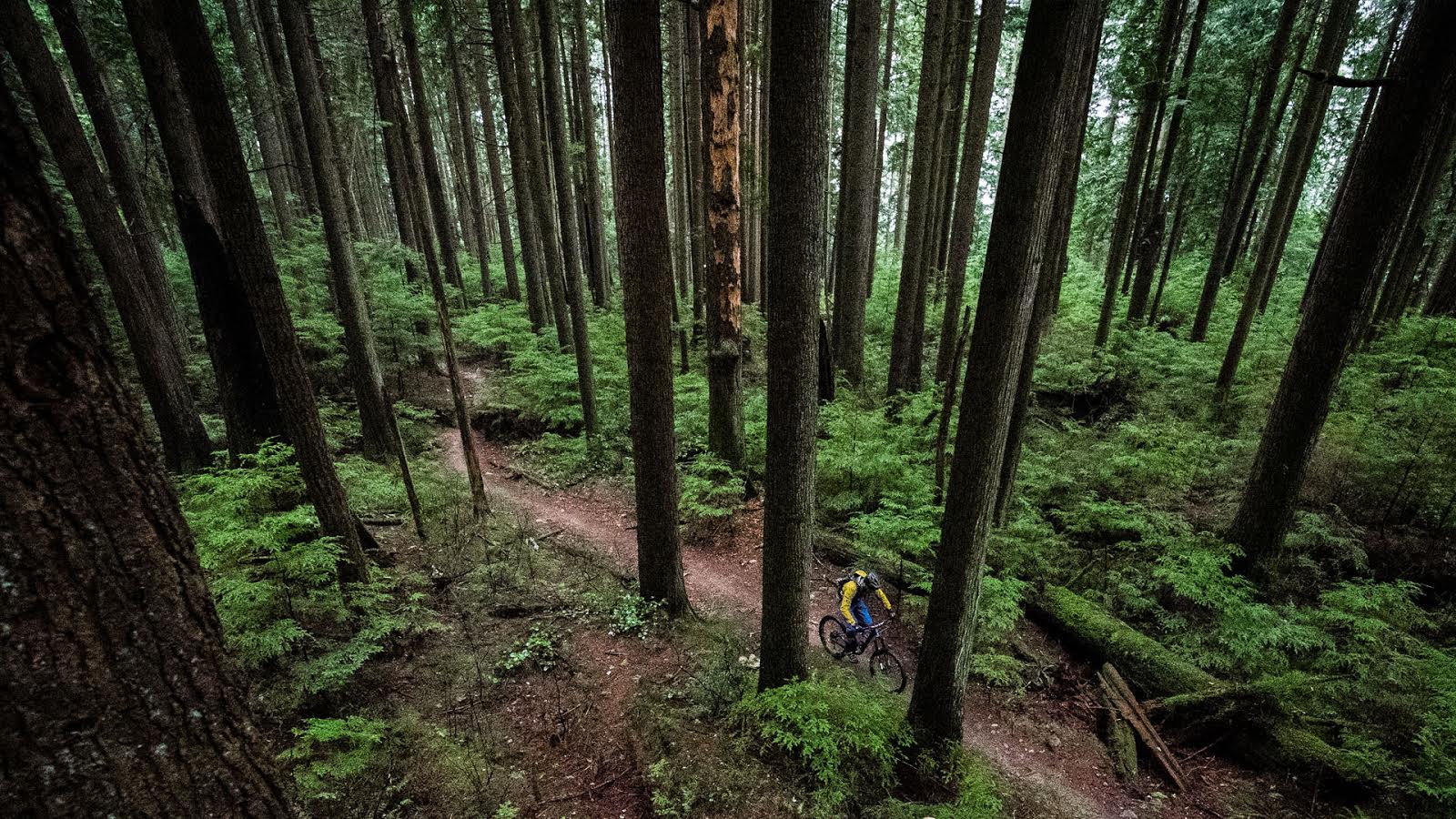 Injury recovery options with Dr Robyn
Summer has arrived early this year in BC. Whistler Bike Park has been open for over a month and the longer nights are taking our two wheeled adventures further afield. With that increase in riding opportunities comes the inevitable increased risk of getting in over your head and injuring yourself. An abundance of overconfidence saw me interacting with nature in a negative manner recently. I lost the decision when I punched a tangle of roots with my right hand and I ended up with a dislocated and broken finger.
The doctor I saw at the ER put my hand into a gutter splint and told me that I'd be off the bike for the next 6 weeks. Suffice to say I wasn't super stoked to hear that, especially at the end of April and the long term weather forecast looking awesome for riding. Minor injuries, like my broken finger, are particularly frustrating. My legs were primed after a good winter of riding but now a stupid digit was preventing me from getting in my turns.
This makes me a bad patient. Within a few days I'd already removed the gutter splint during the day to get my fingers moving and to wash off the stench that was forming. With my one good hand I was on the internet looking for ways to get myself back on the bike as quickly as possible.
In rides Dr. Robyn Prescott; well actually a friend introduced us. From her qualifications you could get the impression that she is an overachiever, but once I met her I was overwhelmed by her fascination with my injury and her efforts to get me back on the bike as soon as possible. As a mountain biker Robyn gets it but she doesn't want you to jump back on the saddle without allowing yourself to heal properly.
Robyn is a Naturopathic Doctor (ND) but unusually, her undergrad was in Literature.  What really makes her stand out from the crowd is her treatment of injuries with muscular trigger point therapy and precise chiro-like adjustments. Add to that the ability to reset nerves with various types of injections and you can tell she isn't you average quack. Not many people offer such an integrative approach to treatment.
I was back and riding properly within 4 weeks and I can't express how happy I was for that. My finger isn't fully back to full strength but it certainly is not holding me back and I'm still doing strengthening exercises to make sure that I get full recovery and maybe make my hands stronger than they were before. Given that this treatment was a bit different to the way others may have treated my injury I thought that we'd ask Robyn some questions about her approach.
NSMB: Can you tell me how you approached my the treatment of my broken finger?
Dr. Robyn: Healing muscle tissue, ligaments, and bone is dependent on nutrient supply and as blood is the main transporter of these nutrients the primary goal is to improve blood flow to the area. I focus on soft tissue manipulation, proper bone alignment, and promotion of the natural blood pumping abilities of the body to aid the blood flow. In addition, it is important that your body is receiving sufficient levels of the specific nutrients needed to heal the tissues – this is where I recommend supplements to take.
NSMB: So you did some massage on my hand and arm using some amazing cream. It was like Tiger Balm but way more effective. It really woke my arm up, what was that stuff and why did you use it?
Dr. Robyn: I use a professional product line that contains extracts of menthol and camphor – two ingredients known to cause the opening of blood vessels which improve blood circulation and also provide pain relief due to their substance-P inhibition action.
NSMB: And what about all the supplements that you gave me? What was the plan behind that?
Dr. Robyn: I got you to take a calcium, magnesium, and vitamin D liquid, a mineral complex and a natural anti-inflammatory herb. Calcium and vitamin D are essential for bone formation. Vitamin D functions a lot like a hormone when it comes to regulation of calcium in the bones and it is very important for the absorption of calcium and other minerals.
The mineral matrix was meant to increase your blood levels of the essential nutrients required to stimulate bone formation – phosphorus, calcium, boron, zinc, copper, manganese and many others.
Lastly, the natural anti-inflammatory herbal supplement was to help with pain and modulate the inflammation. Inflammation is necessary in the first stages of an injury for protection but after that it can impede self healing by preventing proper blood flow to the area.
NSMB: Even though you gave me a natural anti-inflammatory, you recommended against taking ibuprofen to reduce the swelling in my finger which was interesting, what was the background to that?
Dr. Robyn: Due to the strength of anti-inflammatory power that ibuprofen can have on the body there is often a rebound effect when you stop taking it. This means the inflammation may return with more intensity than it had before. It can be a useful option in the short-term but it is important to consider the long-term effects such as gastrointestinal bleeding and ulcers as well as an increased risk of stroke and heart attack.
NSMB: So while you were treating my finger you found some more stuff wrong with me that I hadn't realised. Tell us  about that?
Dr. Robyn: Yes, there were some functional muscle imbalances in your upper back that needed to first be released through muscle trigger point work and procaine injections to help re-set the nerve's pattern of muscle tension. Then, we worked on posture and which muscles needed strengthening so that you can prevent future muscle tightness in that area. There were also some joints that needed mobilizing through specific chiro-like adjustments so that they could move freely and smoothly.
NSMB: Yes, the Procaine injections were a revelation. The long term knots around my shoulder blades seemed to melt away after that. So how did you come to offer such a different approach to treating injuries like mine?
Dr. Robyn: Well you know, many of my techniques are things I have learned through trial and error and paying close attention to what the patient is feeling and needs. I think my fascination comes from my own injuries and seeing many practitioners myself who were not getting the results I wanted. I always felt like something was missing. My mother was professional dancer and so from a young age I have been learning about movement, muscles and effective posture to prevent injury.
NSMB: But you can't just start treatments like that without having hit the books pretty hard correct?
Dr. Robyn: Formally, in addition to my four years of medical school, I have done advanced training in adjusting and MSK (musculoskeletal) work. I teach anatomy and physiology for Pacific Rim College and have been involved in teaching future naturopathic physicians about MSK and adjusting technique. There are not a lot of people that will or can offer what I do and I want to see it more accessible.
NSMB: So being a mountain biker yourself, you would know common injuries that we tend to end up with. How does your approach help to get us back on our bikes sooner?
Dr. Robyn: Well, I know just how much you like sitting at home and "resting" while injured (joke). I find a big part of successfully helping athletic people get better is teaching them how to modify their activities to avoid re-injury. I strongly believe that an essential component to healing is maintaining a positive attitude and remaining active in a safe and appropriate capacity. Also, because I have fallen off my bike many times as well, I have a good idea of what else you might have thrown out in the process of injuring yourself. It is often not just the most traumatized area that needs treatment but also the muscles, joints and ligaments in the surrounding area. This is often determined by the mechanism of how you fell. In my opinion pain is accumulative but you focus most on the area of worst pain. Fix the whole person not just the part.
NSMB: In a similar vein what are some of the common mistakes that you see when people are recovering from injuries?
Dr. Robyn: I think some of the big ones are: a lack of appropriate nutrient intake to promote healing, failure to maintain pain-free movement to ensure blood flow, improper rehabilitation of the injury which can result in a loss of function and return to activity too early without modification often resulting in re-injury.
NSMB: Thanks so much for the time and treatment Robyn!
Dr. Robyn: Thank you for sharing my passion with the NSMB community!
Dr. Robyn works out of a clinic in the Lynn Valley in North Vancouver and is spreading the word about her approach to treating injuries such as mine.
---
Getting back on the bike after an injury is the top of our priorities and Robyn's approach to recovery is different to traditional approaches. Tell us about your injury recovery stories or any treatment options that have worked for you below.