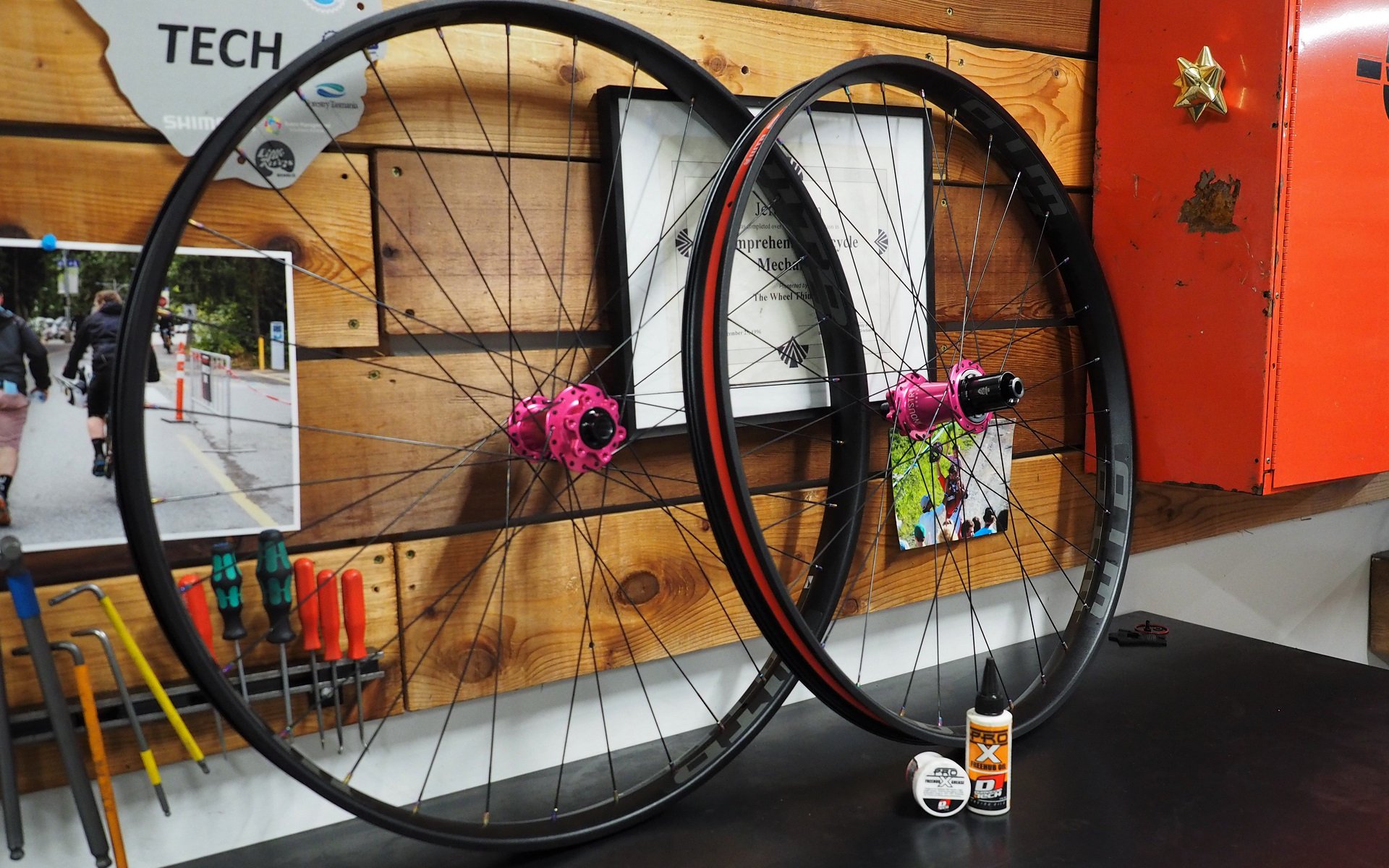 Teardown | First Impressions
Industry Nine Hydra Hubs - Ridden
Occam Meets Instantaneous
Reconciling the guts of the new Industry Nine Hydra hubs with my first Shore-XC ride is an interesting exercise. When I pulled the freehub body off the anodized pink hub shell, six steel pawls looked back at me. At a quick glance, the only major difference between the Hydra and the Torch hubs I've ridden previously are the leaf springs pushing the pawls into position instead of the coil springs of past models. On a closer look, there are larger bearings, squarer shaped pawls, and a much toothier drive ring - but no surprises.
The first thing I notice that really sets the hub apart from previous Industry Nine hubs, and other pawl hubs in general, is the sound. The closest comparison I've ridden is Chris King's famous angry bees. The sound of these Hydras has been damped by adding some Dumonde Tech freehub grease to the mix but those that prefer screaming loud hubs can just run Dumonde Tech's freehub oil.
These sound very different from other pawl hubs and when I give the pedals a tap the engagement is so fast it might as well be instant. Zip. Industry Nine calls it 0.52° engagement but it doesn't feel any different than putting the power down on the True Precision Stealth hubs. There is no lag.
True Precision hubs use an industrial INA roller clutch mated with a heat-treated stainless steel driver, Chris King hubs use their signature spring-loaded drive & ring system, and Industry Nine's approach looks a lot like other high-end pawl-style hubs I've pulled apart.
The 'how' is the simple magic of the system. Take six pawls, mate them to a 115-tooth hardened steel drive ring, and then design the system so one pawl hits at a time for 690-points of engagement or a click every 0.52°. Then that single pawl acts as a fulcrum and as the drive system loads up another one, two, or three pawls can engage as well to support it. Basically the harder the system loads the more support that pawl gets from its squad.
It's early days but I've cranked the Hydras up some of my favourite local climbs - frothing at the mouth and turning 1688 grams of rubber per wheel - and everything has been instant and smooth.
Open It Up
There are two distinct takes to bearing adjustment on cartridge bearing hubs. Some, like Project 321 or True Precision, use an adjusting collet to dial in the tension. In theory, this can make for perfect loading of the hub assembly but they can come out of adjustment. Any mechanic will tell you folks often run the hubs over-tensioned to combat this, which isn't great for efficiency or bearing wear.

With hubs like the Industry Nine Torch & Hydra or Race Face's Vault, the bearings are tensioned against an internal spacer when my frame's rear axle is tightened. As long as the rear axle of my bike is tight, my hub is tensioned. I've used great examples of both, and I've also had collet hubs that came out of adjustment constantly and axle-tightened hubs with bearings that blew out prematurely or poor tolerances that led to an unacceptable amount of drag in use.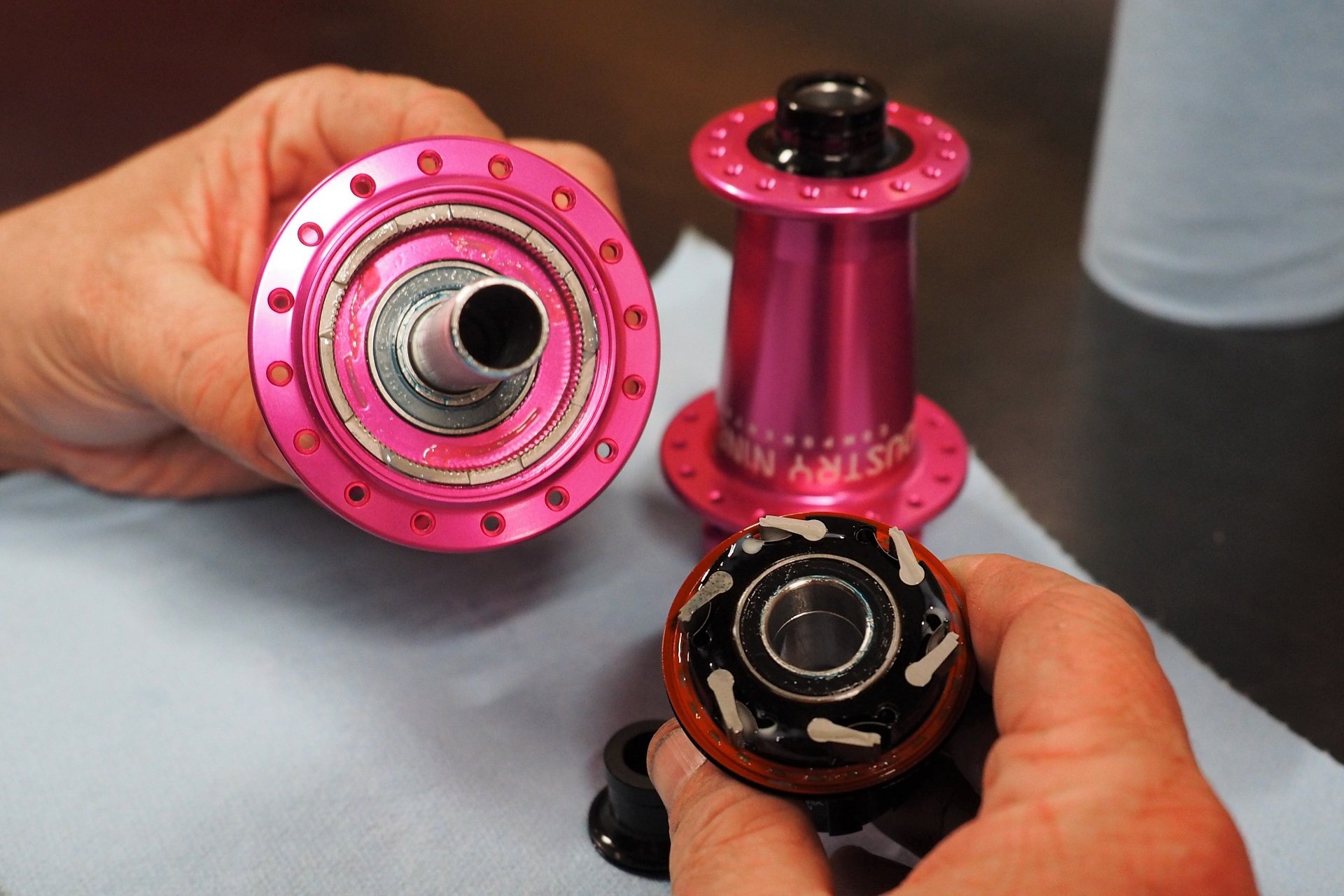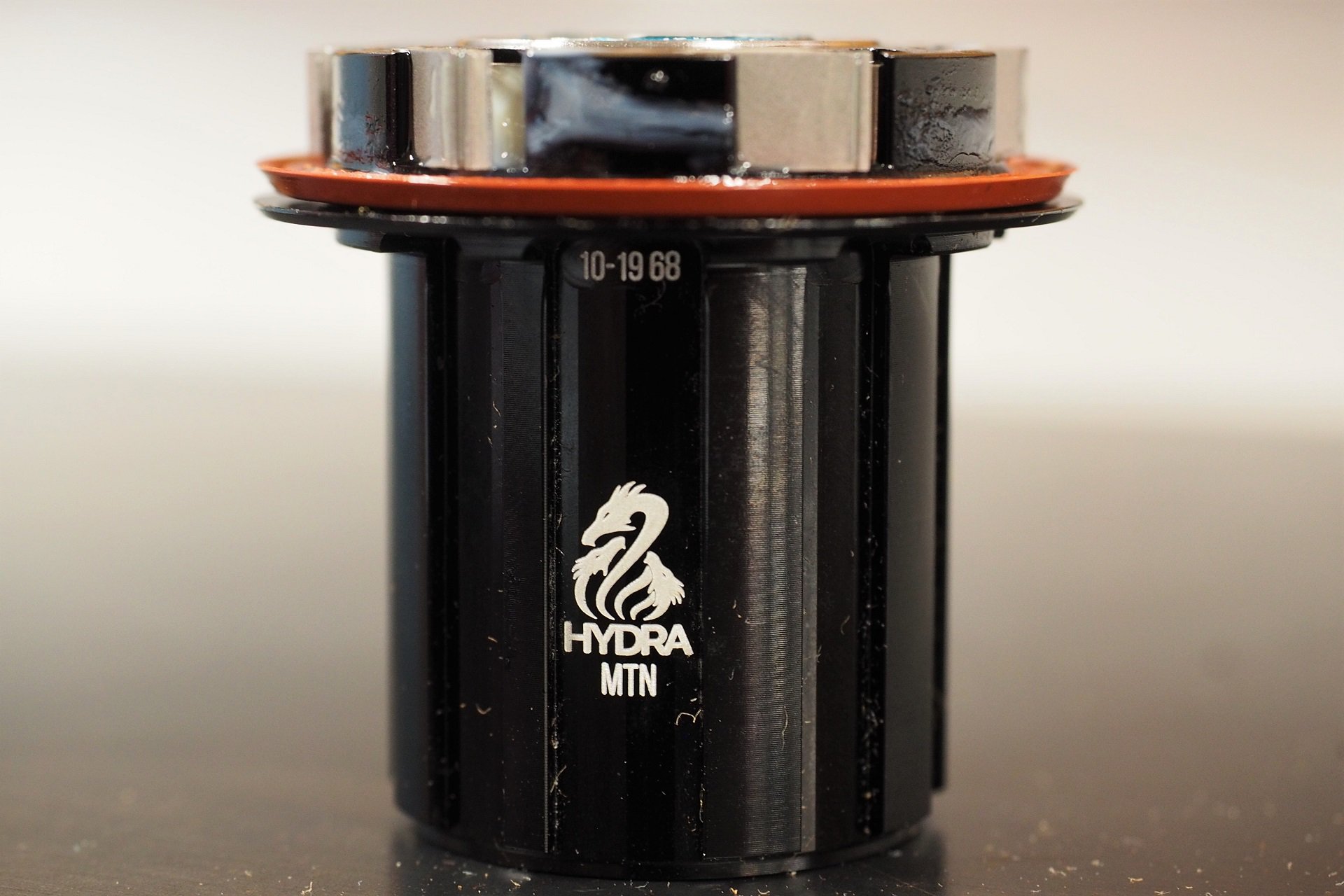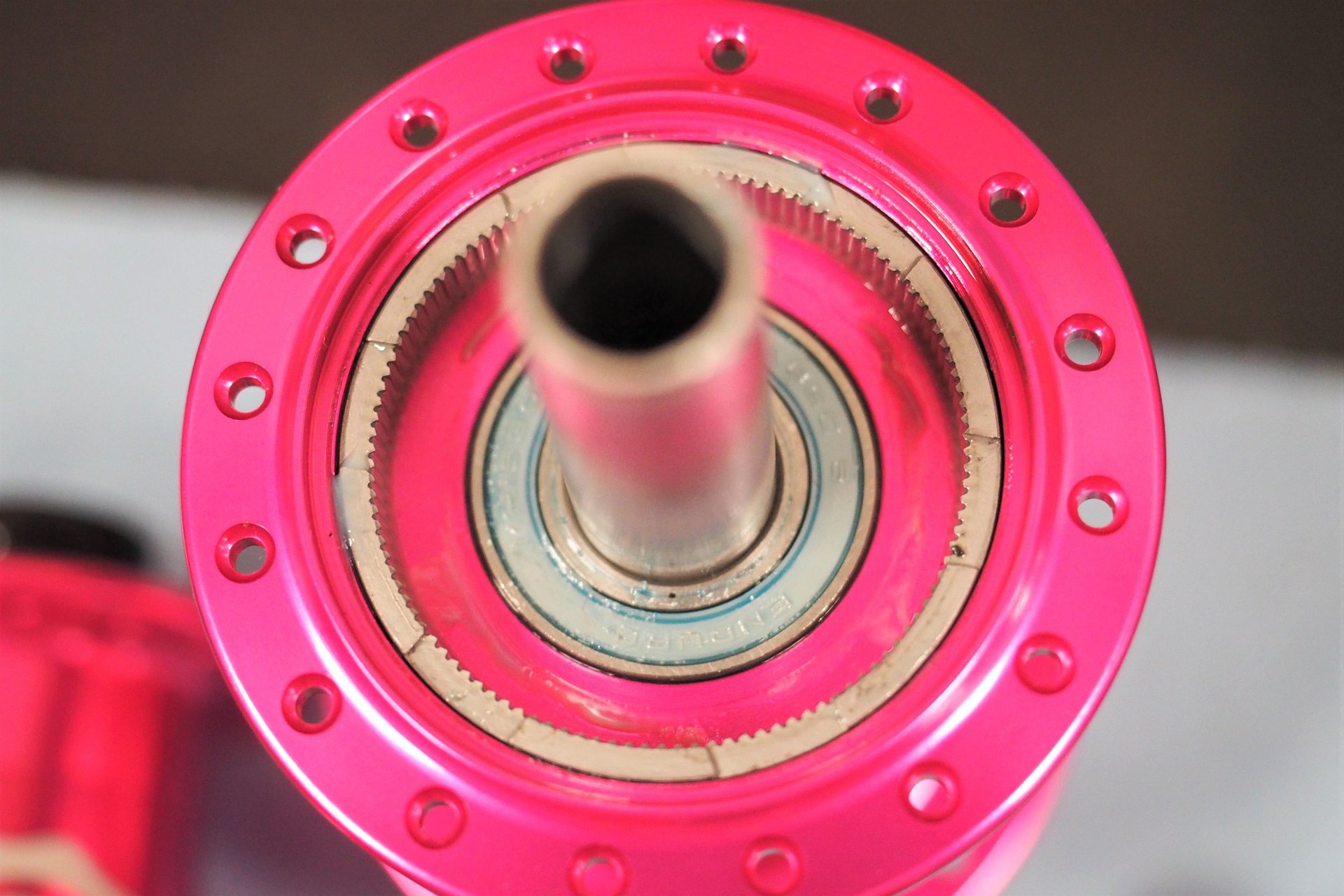 Through multiple frames, I never experienced any issues with bearing tension with the Torch hubs. I ended up replacing the large drive side hub shell bearing a couple of times. As with any service on an Industry Nine hub, it's relatively fast and simple to do.
Hydra steps down the outer diameter of their thicker axle so they can enlarge the size of their hub bearings. Add in a nice upgrade to Enduro's ABEC-5 level bearings and it will be interesting to see how bearing life compares.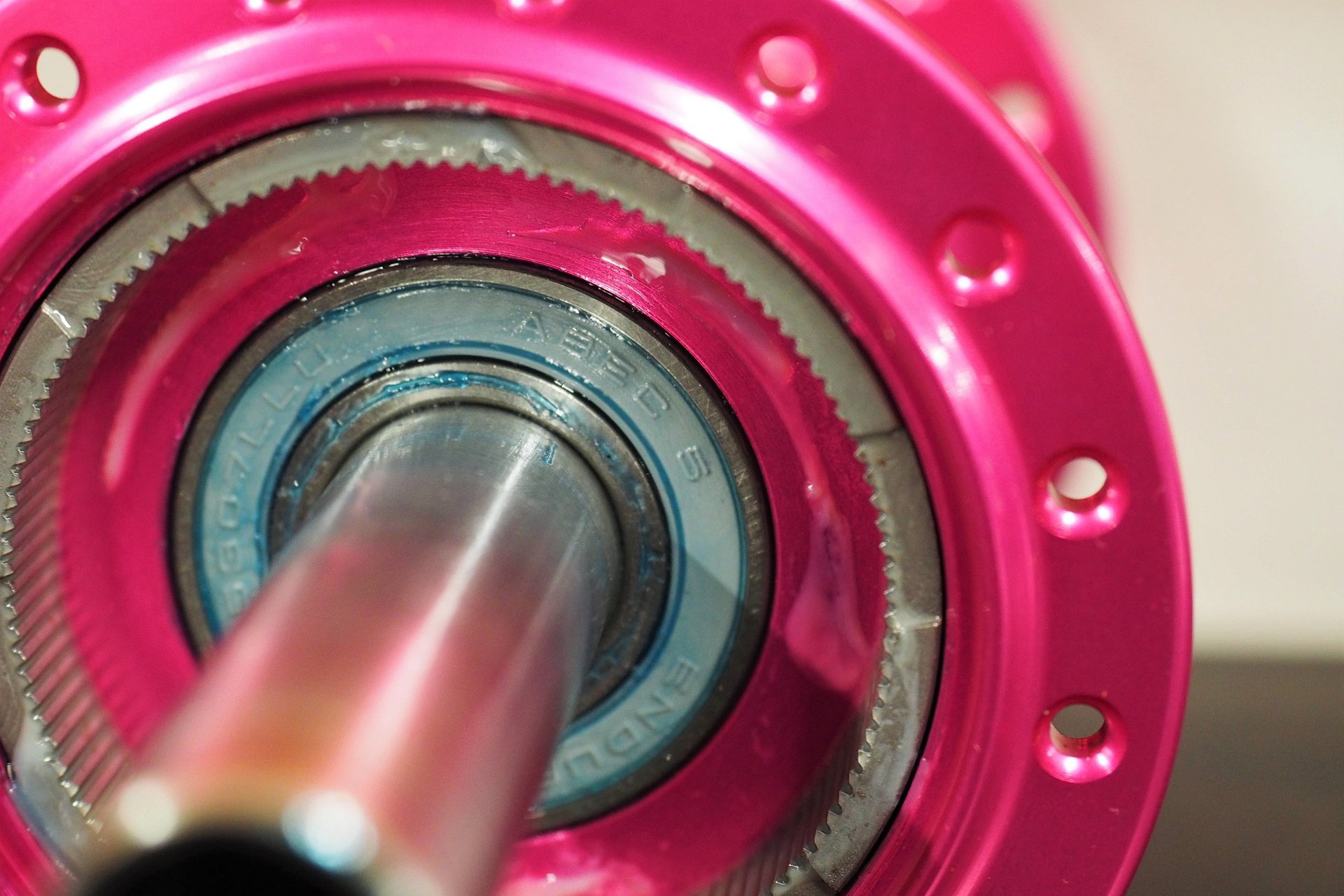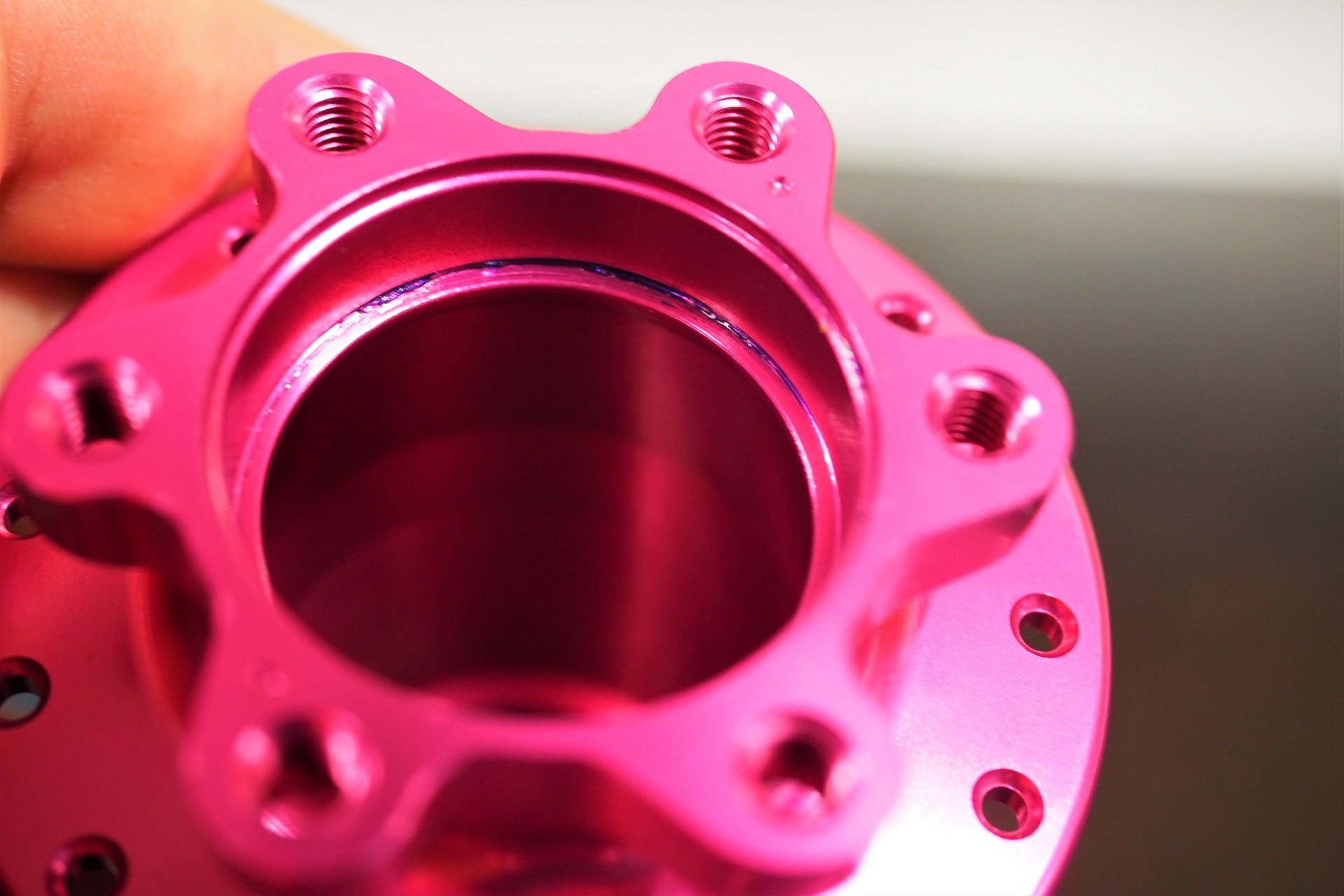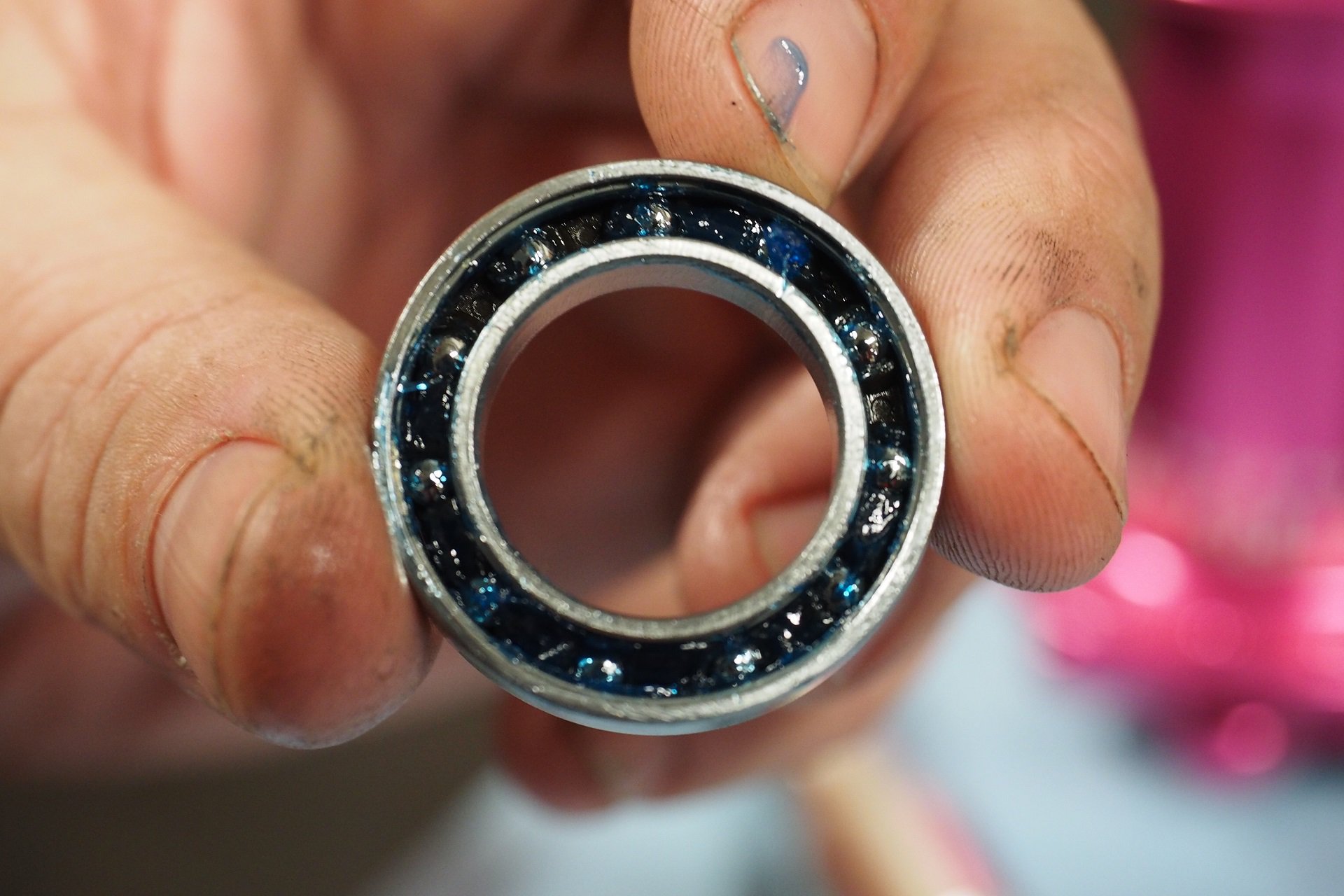 As to the drive system itself, the theory holds that in addition to engaging much faster Hydra should also prove more durable with more pawls engaged under load. The leaf springs aren't susceptible to gumming up like Torch hubs' coil springs and they deliver enough force to drive the pawls fiercely into the seats in the drive ring.
Torch hubs performed best with Dumonde Tech's freehub oil, or mineral oil, and even properly lubricated they screamed loudly. Thanks to those leaf springs, the Hydra can be run on oil or some Dumonde Tech freehub grease can be added to dampen the sound. I like quiet hubs and these Hydra's are running as quietly as anything I've ridden aside from roller clutch hubs. They produce a zippy little high pitched whine.
In theory, the hub may need a bit more upkeep than more heavily sealed, higher drag, systems but the tool-free act of pulling off the freehub bearing is brainless and a full clean and lube is barely worth opening a beer over.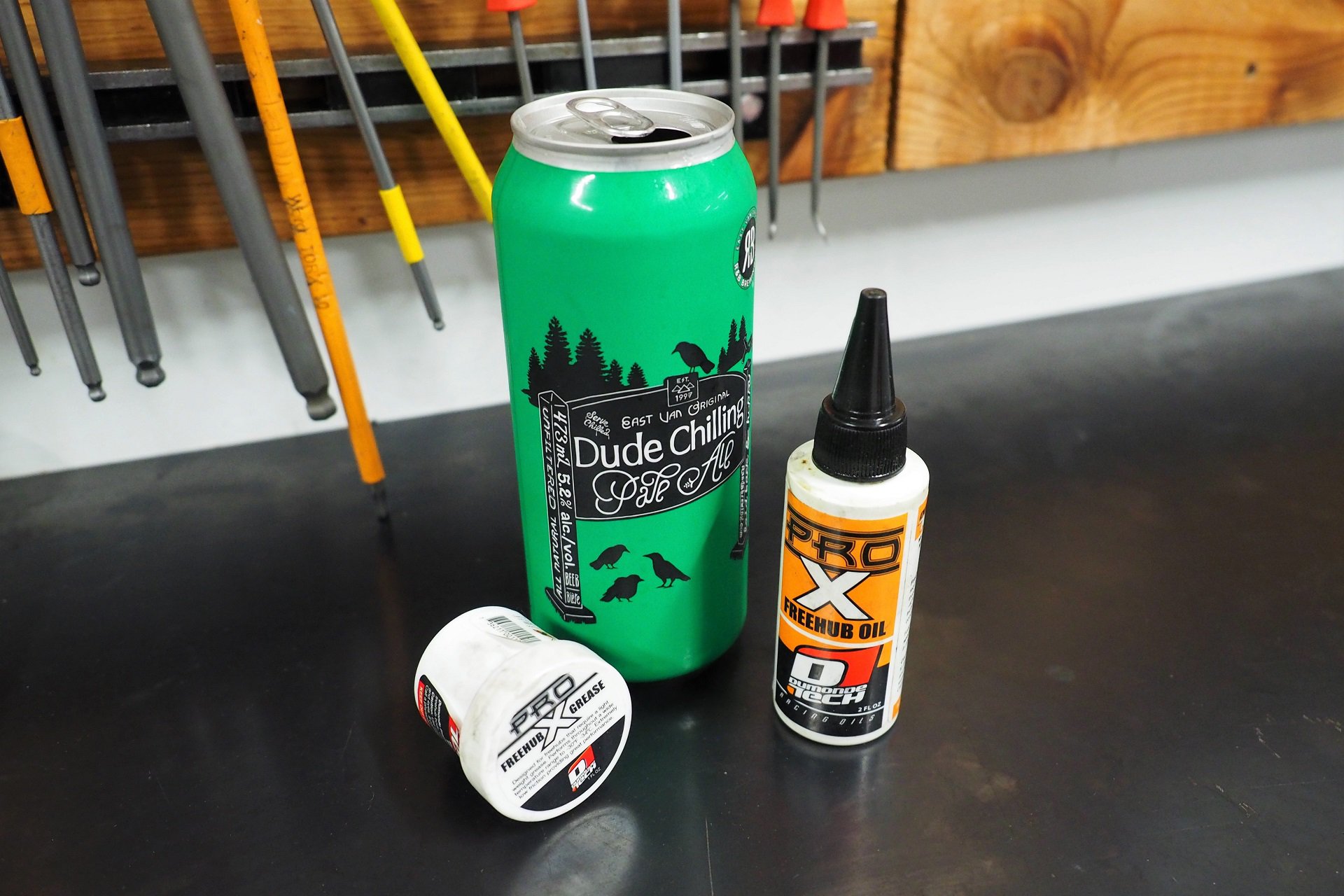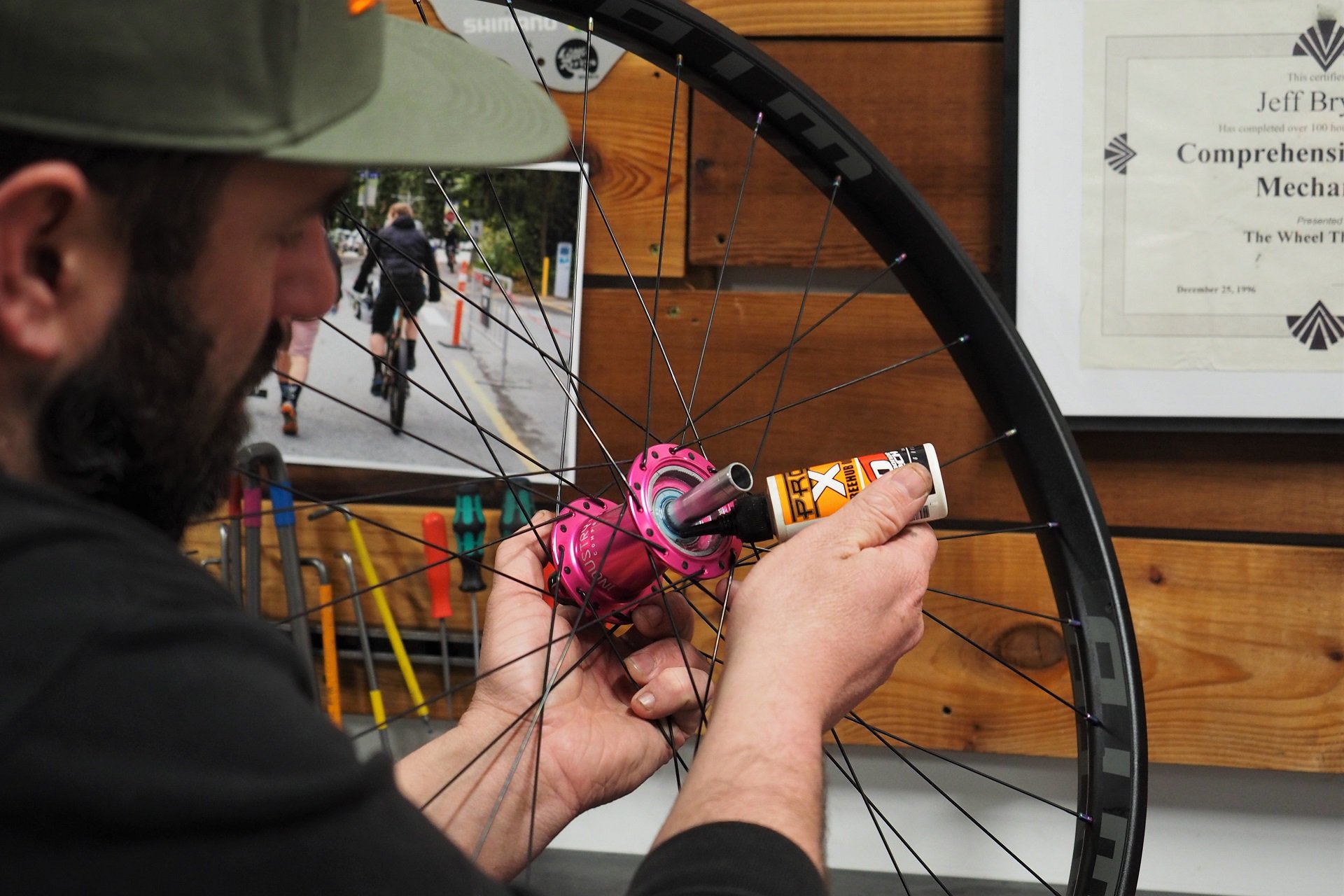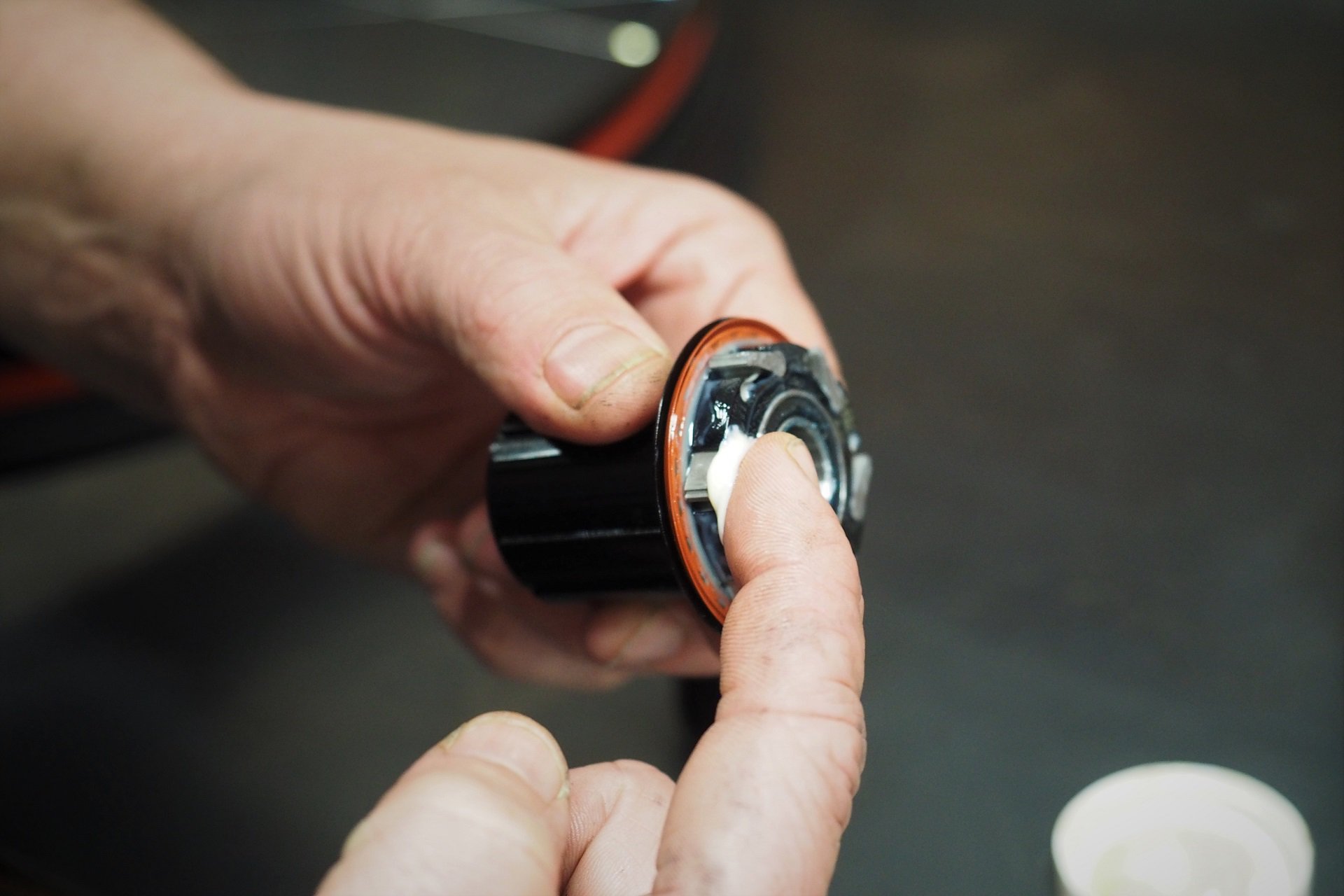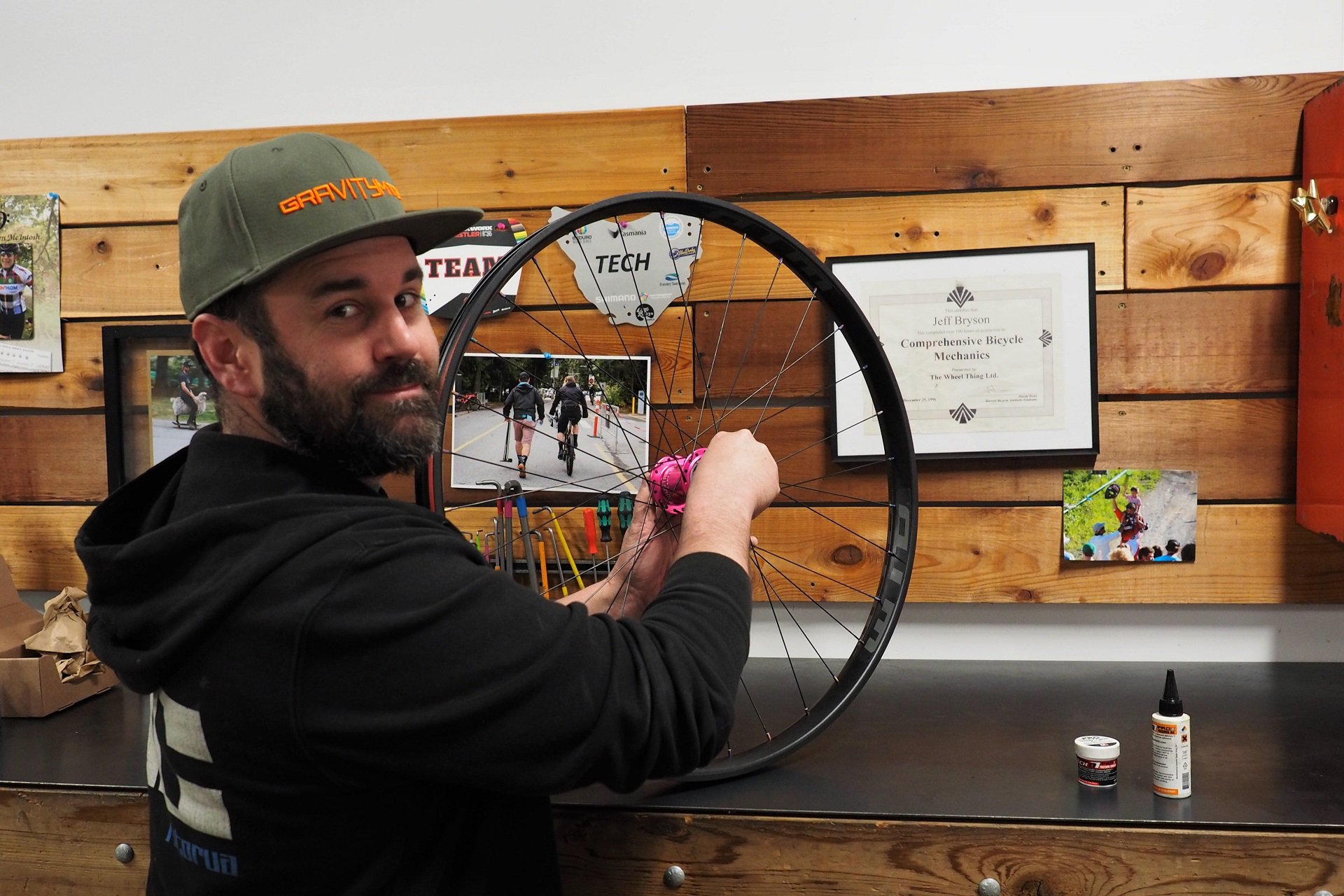 I'm not really interested in litigating whether super-high engagement hubs are necessary. If you're happy with 20°, 10°, 7°, etc. that's great. Especially on my hardtail, the faster a hub engages on technical climbs the better so I'll take near-instant feedback with 690-points delivering 0.52° of engagement.
The potential magic in Industry Nine's Hydra is that near-instant engagement is achieved without a heavy, complicated, or difficult to service system. An added bonus is the drive system should be more durable than the already solid Torch setup thanks to the 6x independent pawls acting as a squad. Early days, but the system hits fast, runs low drag, and sounds pitch-perfect.
I've had nothing but positive things to say since Jeff and I did the teardown and my friend Dumpster-Bear laced the wheels up. I'll hammer them all winter and report back.
The rear sells for 435 USD, the front sells for 215 USD and they're available in eleven colours. For more information check out Industry Nine.