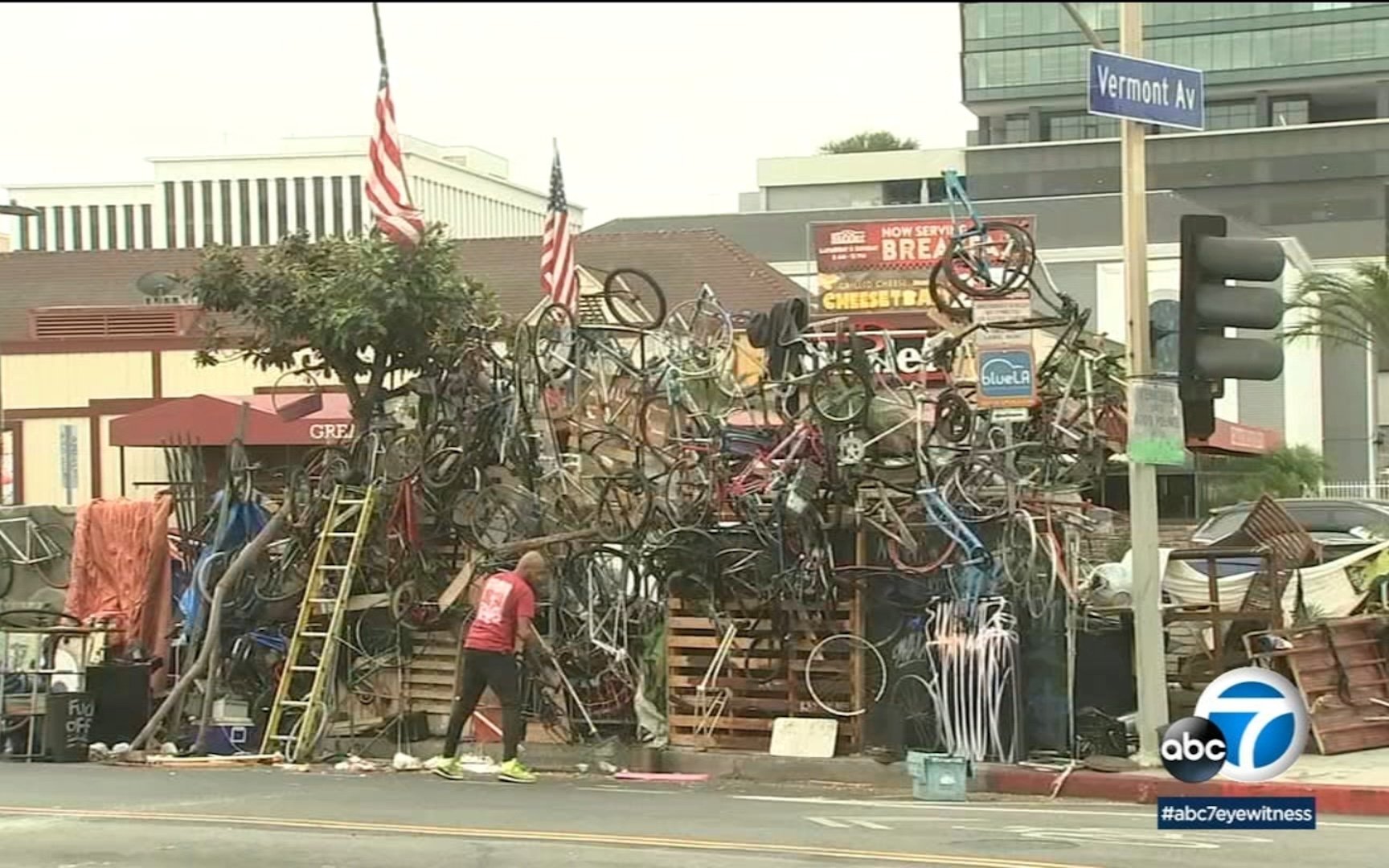 Beggars Would Ride
Indentured Serfitude
In the past three weeks, three good friends of mine – two of whom could be described as bike industry "lifers", the other with a solid decade and a half of bike industry experience – found themselves abruptly unemployed. No warning, no severance, no valid explanation as to why, exactly, they were being punted so suddenly into unemployment. You're done. Hand over your laptop. This nice HR person will escort you from the premises now.
The words "economic downturn" are mighty popular right now, but the unconnected, coincidental firing of three friends in such a condensed period of time has cast my mind to thinking about the bike industry, its long term habits, the unconscious heartlessness that accompanies many of the "business decisions" that are made when there is even a hint of hardship in the air, how this has happened so many times to me and so many of my peers, and how we keep on coming back to work within this fishbowl like abused lovers returning to sociopathic spouses.
It's fucked up.
The companies that we work for do not deserve much praise for their management of the human resource, but those of us who have spent our entire adult lives accepting less compensation than our peers in other industries are complicit in this. We agreed to work without any insurance or benefit packages, we submitted to the idea that "it's just the bike industry" and therefore we don't really deserve to get paid as much as other careers in other areas. We are just as responsible for this widespread undervaluation as those who hire us for 2/3 salaries and fire us without a second thought while padding their bonus packages. We weren't blind. We knew going in what the old truisms were.
"How do you make a million bucks in the bike industry? Start with two million…"
Maybe that had some ring of authenticity back when high end bikes topped out at a couple grand, when ebikes were not even a glimmer on the horizon, when accessory options consisted of any color Lycra shorts you wanted so long as they were black and a choice between Italian shoes with wood soles or repurposed hiking boots. Back then, bike shops were tradition-steeped enclaves of siloed knowledge, curated with profound devotion by rabidly passionate, deeply committed, monastically awkward keepers of the flame who were in all likelihood overeducated in more than a few areas but also completely out of step with the evolving retail landscape. This may be a gross generalization of the 30-year-ago bike shop retail experience in the big picture sense, but I don't know. It was absolutely true of three of the four bikes shops I cut my teeth in. And just like dinosaurs squinting at that bright, rapidly approaching asteroid, we were not ready for the coming changes.
The first bike shop I worked at, I was paid $5 an hour while I learned how to be a mechanic. By the time I could build wheels and cold set frames, and was finally allowed to use the Campagnolo facing tools, I was making the princely sum of $7.25 an hour. This was around 1990, when it was still possible to rent a room in a sketchy neighborhood of San Francisco for about $350 a month, if you didn't mind roommates who were in bands, or the smell of spilled bongwater. But still, it wasn't much.
Just prior to dropping out of college to embark upon the anti-capitalist career path of apprentice bike mechanic, I had been working for a tree service in Burlingame, where I was in charge of grinding tree stumps, rebuilding blown up chipper clutches, and repairing the houses and yards of our clients after the tree crews had concluded their vortex of mayhem. I was getting paid $20 an hour under the table. $5 an hour in San Francisco in 1990 was about level with stocking shelves at the Gap, or working at the McDonalds on the corner of Haight and Stanyan. But $5 an hour was basically par for the course for starting out at any of the eight bike shops within three blocks of those particular golden arches. It was expected that if you paid your dues, developed a decent skillset, you could top out at around $10-12 an hour, or maybe slide into a management position and bust your ass hard enough to be able to afford to eat something other than ramen and peanut butter.
Everyone I worked with at my first two bike shops had college degrees. Every one of them had left some other career path and gone to work in bike shops because they were seduced by bicycles. Some of them were taking a break from the high pressure, high income world. But most of them were lifers, or on their way to becoming lifers. They had made a conscious choice to ditch the career track and enter the bike industry through that shimmering portal known as retail.
That first decision – to accept a lower level income because we wanted to immerse ourselves completely in a scene that we were in love with – I believe now that it set a fateful precedent. For me, and for many others. We willingly sacrificed compensation for experience, for knowledge, for the lure of early access to and discount prices on the newest and latest shiny objects of our desire. This industry that we entered into via our willingness to work for less was filled with people just like us, and so a foundation was in place.
A few years later, seduced by yet another dazzling prize, I was making a lateral move into cycling journalism. At 10 cents a word. That ultimately paved the way to working for BIKE. Being from the surf and snow world, they were new to the bike industry and therefore unaware that they could pay people half the going rate. It was a shock to start making real money, to do something I loved, and actually get a glimpse of the bottom of the middle class. Seemed like it was too good to be true.
Sure enough, it was. And soon after Surfer Publications got absorbed by Petersen, then EMAP, then Primedia, then American Media, then, oh fuck, I forget, I found myself in a fire/hire cycle that punted me out the door no fewer than six times in as many years. Each time I got hired back, it was at a lower rate, or with fewer benefits, or as an "at will" freelancer, or with two jobs instead of the one that had been there before.
And each time, I went back. Thank you! Yes, I am happy to have a job! I love bikes!
So, point the DeLorean back to the here and how. These days, there is a bike for any kind of riding you want to take on, tires and saddles and handlebars specific to whatever terrain you want to tackle, whatever shape buttock you sit on and whatever the cut of your jib might be, so to speak. And there are outfits to go with whatever splinter sect of cycling you identify with. There is money to be made. And there is money being made.
Along with that money being made, the bikes we ride are almost as sophisticated as dirt bikes and often in need of dedicated, well-trained, knowledgeable support. Shit, there are bikes costing close to 20,000 of your Canadian dollars out there, being sold by purveyors of $400 matching pant/jersey combos, coordinated with $300 shoes and helmets. However, the expectation of that retail experience, from a customer, is somehow lacking respect of that high dollar experience. The customer still sees the bike shop as a place where the work is not to be valued, and the price is always to be haggled down. It has been this way for so long that the devaluation is almost reflexive for most consumers.
Give me a deal, bro. Do I get a discount, bro? C'mon, I just spent $100k outfitting my Sprinter so I can go spend the winter kiteboarding at my third house in La Ventana, and I'm broke, bro. I can get it online for less, bro.
Those of us inside this bubble don't help ourselves here, since we all have Stockholm Syndrome. We all are so used to undervaluing our work that we do it out of habit. During the past decade, I have hired electricians, plumbers, carpenters, heavy equipment operators, upholsterers, and car mechanics. I am pretty sure that if I had tried to haggle my neighbor Brad down in price on his remodel work he would have either quickly rapped me on the side of my head with a framing hammer or quietly dismantled his work and set fire to all the lumber I had paid for, right there in my driveway. The work is the work. It is sophisticated and demanding. The price is the price. It is to be agreed upon and respected. Paying someone what they are worth for the work they do is a way to get good work done, and a way to respect the person doing the work.
But here we are in the bike industry, and the work is so often not respected. Not by the public at the retail level, and often not by our own companies and our own bosses. I was texting one of my freshly unemployed friends about this column, how I didn't know how to wrap it up, how I didn't know why we keep coming back for more when we could go do something else, somewhere else, and we were having a bit of a cry on each other's shoulder, when I said; "Maybe we are addicts. Maybe we are too easily seduced by charismatic narcissists. Maybe we give it up for love, too easily, too often. But this industry that acts like somehow we are all in this together, just barely getting by, sure does a great job of keeping us in that loop, perpetuating that lie while maximizing profits and minimizing costs."
Admittedly, that is a highly emotional, not entirely rational take. My freshly unemployed friend said; "There's your ending paragraph."
There has to be some kind of outward connection though. So, let's go with this:
Be kind to your bike mechanic. Value your bike shop. Pay retail. Honor the work.