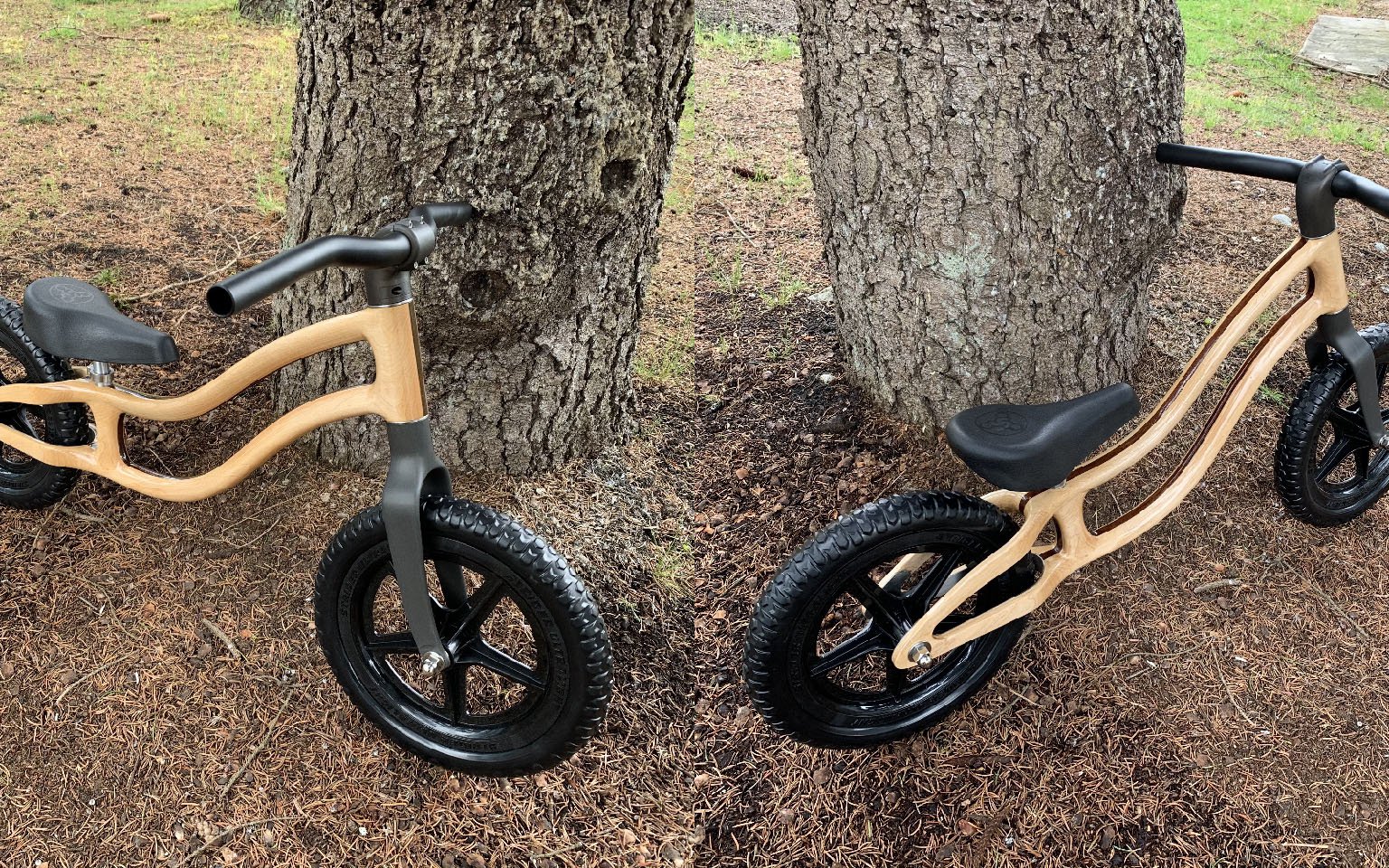 Custom Project
Incredible Hand Built Run Bike
A very lucky Vancouver toddler is about to receive what might be the coolest run bike we've ever seen - it's definitely the most exclusive.
A talented local machinist (who was happy to share his work, but wished to remain anonymous), applied his skills in the fabrication of this incredible wooden run bike. He designed, machined and fabricated every component on the bike except the wheels, tires, seat and handlebar.
The frame is constructed from maple wood, with Brazilian hardwood sandwiched between. After the wood layers were glued and set, the blank was CNC machined into its final swoopy shape. Plenty of hours sanding, buffing and a final coat of gun stock oil brought the frame to its gorgeous finish you see here.
Other custom bits include the aluminum stem and fork - both CNC machined as well and then anodized grey.
As much a piece of art as it is a bike, it's sure to get a lot of attention at the local pumptrack!