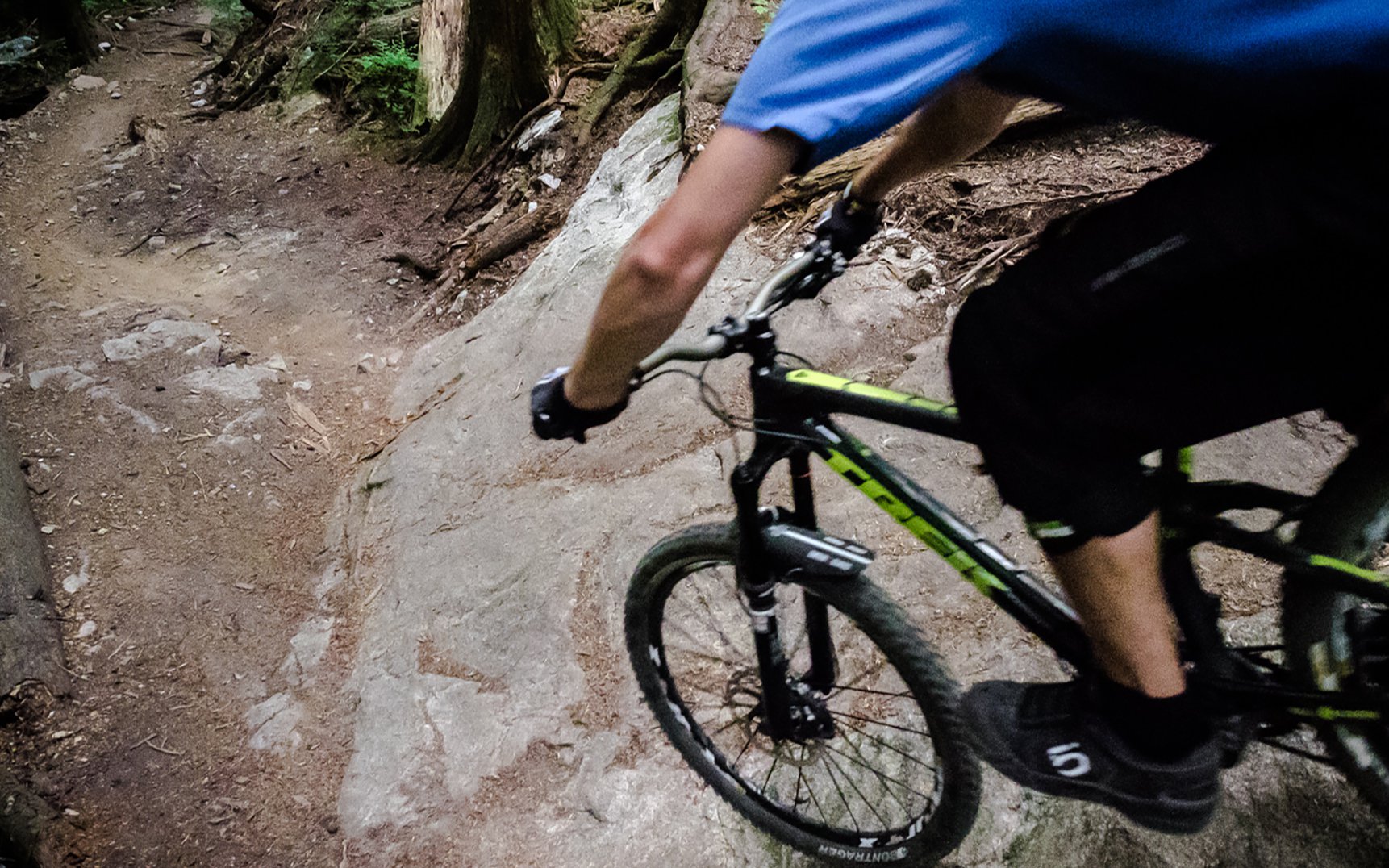 ASK UNCLE DAVE
I'm Cheap and I Need Help: Ask Uncle Dave
Hi Uncle Dave.
I'm writing you because, as a fellow MTBer from a third-world country, the current trend of ever-raising MTB products has taken a toll on me. And while some particular reasons hit me very hard (a mortgage, a new house being built, and an ongoing undercover devaluation of our local currency to name a few), I think my problem could be easily extrapolated to other riders.
Let me begin by putting things in context: About a year and a half ago I managed to get in tone and shape with the then current MTB trends: I bought a long, low, slack, 1x11 27.5 enduro machine, by selling two beloved 26-inch steeds. At that time, finding a bike which suited me well and was in my price bracket proved to be a difficult task, but I finally found a not-too-badly-used Orbea Rallón R4. 
I gave a nice whipping over this past year and a half, had countless invaluable moments with it, and now, thanks to the lack of finesse of his past owner and my own overweight ass, I have to replace a couple of components to keep it in good riding shape.
Now here comes the hard part: thanks to the exchange rate between the almighty dollar and our poor old peso, prices have skyrocketed (or at least, they did for me). Add in the global trend to raise the MSRPs and some personal constrains I depicted above, and as a result I'm finding myself struggling to maintain my beloved bike. This has faced me with some alternatives, and some are more cruel than others.
The first path out which crossed my mind was to sell the bike and quit riding for good. A cold, rainy winter is heading down here after all and I might have good use for that money in the house we are building. This option was obviously derived from my frustration trying to find a decent set of wheels which would fit my budget, and left me with a bad mood. I can't deny it, I'm a MTB rider since I was born, and being without a bike would just make me feel miserable.

The second alternative implied selling the bike and going for something easier to maintain, like a hardtail with a long travel fork. After riding full suspension bikes for almost ten years, I must say I find myself not exactly eager to follow this path.
The third option I could come out with was to downgrade the components of my bike, try to find cheaper ones and move on. The downside to it is finding components down here isn't exactly like going shopping for groceries, and import taxes take off the discounts I could get by shopping online on European/US retailers.
Now I didn't come to you for a shoulder to cry on, but in search of advice. Maybe there are some better alternatives I didn't think of, maybe you (and the rest of the audience commenting on your posts) could help me make a better decision. In any case, I'd like to hear what you think.

Sincerely,
A Cheap Guy from Argentina

---
Dear Chags:
Before I tangent off in the direction of my choosing, let me just briefly address some specifics of your question. First, don't sell your bike. Although it might seem like you're going to save some money swapping to a hardtail, you'll probably end up losing more than you think selling your current bike and, really, there's not a whole lot less maintenance on a hardtail. You would only drop a couple of pivots and a rear shock. How often do you even service those things? This path won't be the windfall that you expect. Unless you are serious about quitting the sport. In that case, get that sucker posted ASAP! It's doing nothing but lose money every hour that it sits in your garage.
Now, on to a vaguely related topic. There's been a lot of talk about value lately, and I find it inspiring. Indeed, I entered into this question with huge ideas. We could make it a team effort, where every NSMBer pitches in with their favourite value component! And then we could spin that off into a series of shoot-outs, pitting one bargain-assed part against another! And we'd cap that all off by flying down to Argentina, and then personally presenting our cheapskate question asker with a showering of parts, like some kind of cycling Oprah on a South American vacation!
But much like all of this talk about value, that rapidly collided with reality. Time and deadlines march on, and my gigantic plans to give you more than you paid for, fell apart like that cheap Chinese hub that you bought from some sketchy guy on Ebay. And worse than that, as I wrestled with the best way to answer the question, the ungrateful sod who asked it went and sourced a set of wheels, all on his own, robbing me of my self-servingly altruistic gift giving opportunity. So instead of some useful specifics to guide you towards the scattered gems of the discount bike part world, here's some half-assed advice on how to save some money.
With a hat tip to Perry – Aluminum is the answer
Carbon fiber is the enemy of the cheapskates. You want old-fashioned, beer can caliber aluminum for any and all parts. If the anodizing is in last year's hot colour, that's even better. Because although it might not be trendy, we've all been running aluminum parts for decades, and sticking to tradition can save you some money.
A doff of the cap to Cam - 26" For Life
Our question asked kind of shot himself in the foot on this one, but there must be loads and loads of discarded 26" wonder bikes kicking around out there. I know I've got a depressing pile of them taking up space in my storage locker. All you need to do is motivate the seller. maybe an ad in the various buy-and-sells? "Cash for your 26" crap!" "Wanted to Buy - Unfashionably small bike parts!" Get creative.
With another declination of the flat brim to Perry – Used is the solution
Well…maybe not "for you", living in Argentina. But feel free to fire out random e-mails to people that are selling used parts on the Internet, offering to pay them with bank drafts from institutions that they've never heard of if they'll just stick your part in a box and ship it off to you in Argentina. Here's a helpful how to.
Stay away from the big brands
There are tremendous deals to be had, if only you give up on your parts having a popular logo. Suntour and X-Fusion make some great products but come with a less-fashionable name than others might accept. Sunrace offers a great way to keep your 10-speed drivetrain going and join the 1x brigade at a low cost. Look for offshore brands with less cachet and you can score some great deals.
Stick with the big brands
SRAM and Shimano are all pumping out high-quality drivetrains and brakes these days, for not a lot of money. Anything stamped GX or SLX works pretty damn well, at a fraction of the price of the shinier, flashier stuff. And the biggest bike brands also tend to offer good spec for the money. Stay away from the smaller, lesser known companies and you can score some great deals.
Learn to fix things yourself
This one always baffles me. You can't be a cheapskate unless you know how to fix things yourself. Once you start to get your hands dirty, you may discover that seized hub only needs a 5 dollar bearing to get it running again. Or that fork comes to life with a teardown and a bit of grease. But best of all, you can become the biggest prick of a consumer imaginable. You'll no longer owe your local shop any loyalty, hoping that if you shovel them thousands of dollars over several years they'll be so kind as to slip your bike to the front of the repair line. And you'll be able to shop like a bastard online, not worrying about the story you'll have to make up to talk a shop into mounting your grey market suspension fork. And once you learn to breathe new life into old parts, used deals become plentiful. Knowing how to fix things is the ultimate door opener to value. Start by changing a flat. Move on to adjusting a derailleur. Pretty quickly, swapping a cable will be no big deal and you can start considering larger jobs and money saving rebuilds. No sweat.
Actually. You know what? New house being built? Mortgage? I'm guessing you're paying less than a million dollars and the house you wind up with won't be a glorified meth lab ready to be bulldozed? My sympathy for you and your predicament has evaporated. And you really shouldn't listen to anything any Canadian has to say about "value".
Sorry,
Uncle Dave
---
Uncle Dave's Music Club
I'm sad with myself for spending so much time writing about the golden oldies of the 90's and 2000's. It really is time to experience something relatively fresh and exciting.
Priests remind me of a slightly rougher, more freewheeling Karen O in her prime. A band kicking ass behind a bellowing female lead makes me very, very happy. Check out "JJ" and thank me later.

Chags, you have won a Crossride helmet and pair of XA Elite Shoes from Mavic. The Crossride helmet has extended coverage and 18 vents, plus a retention system that can be adjusted with one hand. The XA Elite shoes combine comfort, grip, and durability, with a Contagrip sole for great traction when you're off the bike.
There are always gear issues to be sorted out, but hopefully these goodies from Mavic lessen the sting just a little. Send us an email with your shipping info and sizing and we'll get you sorted out.
Got a question for Uncle Dave? Send it along and if he chooses your question, you'll be eligible to win a prize.