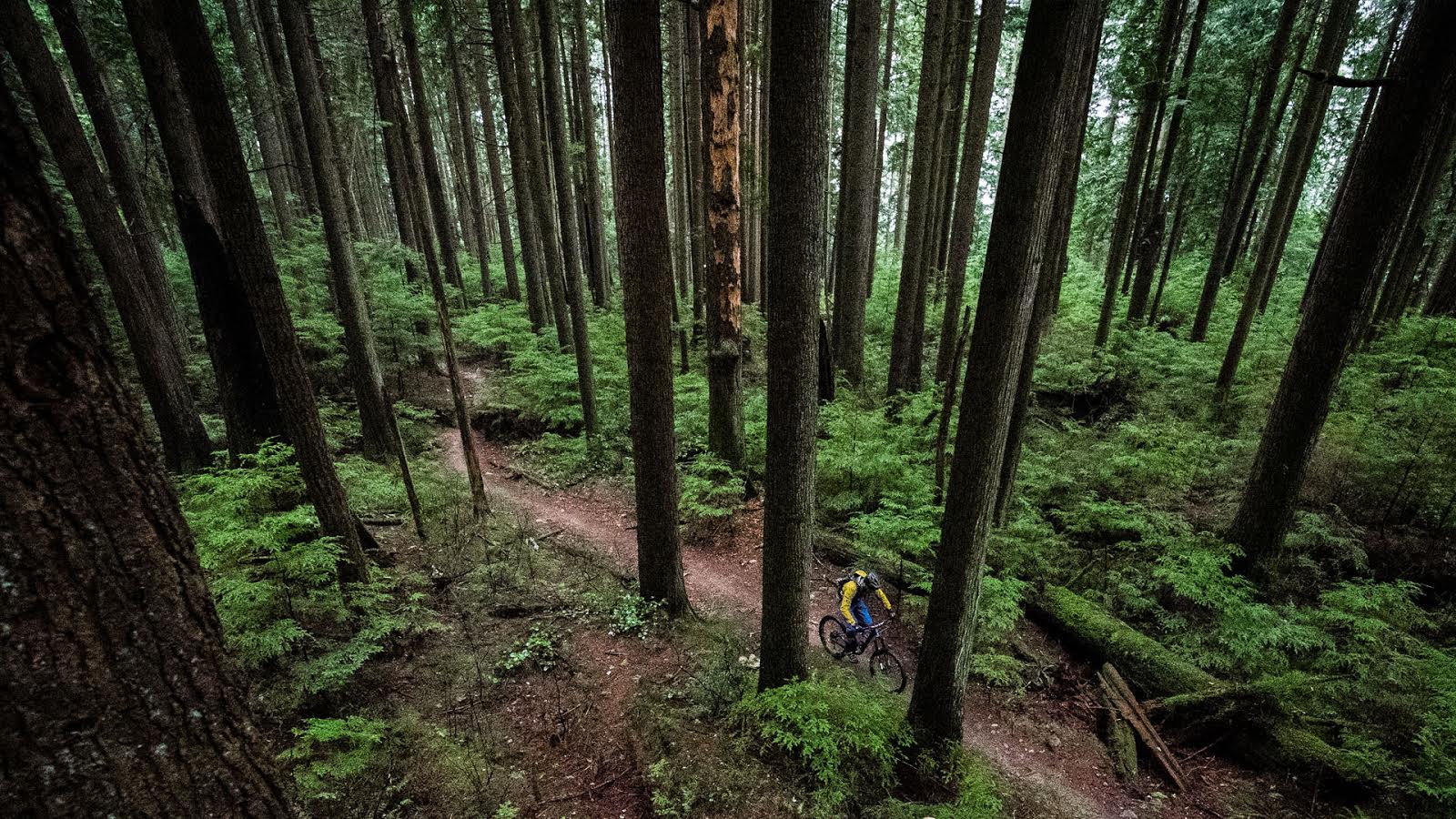 I'm a Grassroots Racer – Do I Deserve a Deal?
Dear Uncle Dave,
Just a bit of background about myself so you know where I am going with this question. I am a 35 year old CAT 1 DH and Enduro racer. I do about 12-15 races per year and I achieve a mostly respectable results. In some cases I even lock down times that would put me on the Pro box (usually only happens once a season). That being said, I am hands down a tried and true Grassroots racer with a full time job and I don't and probably never will race bikes for a living as a Pro. However, I still like racing for the competition and comradery and I still see progression in my results and general riding ability.
Anyway, I read some comments the other day about how guys like me are taking money out of current or would be professional racers by partaking in some of the grassroots incentives offered by bike, component, and equipment manufacturers…because we essentially rep the product for free. I mean, I don't have to tell you that…this sh!t is expensive and to be competitive at a CAT 1 level I feel like your bike has to be on point. Not to mention that, this year alone I have over a grand wrapped up just in race fees. So…every little bit helps and it keeps me racing. When I can pay 4000 bucks for a 5500 dollar DH bike, that 1500 dollar delta is money I can put toward racing…ya know?
In any case, these comments really had me thinking…Should I just hang it up?  I mean riding is fun, but so is competing and it took me a lot of hard work and injury to get to where I am today. Should I be ashamed for asking manufacturers for help?  Am I really taking that much out of the Pro's pockets because I get a 30-40% discount on a handful of items while repping the product to the best of my average joe ability?  Is me wanting to continue racing an example of a mid life crisis come 5 years early?   
Sincerely,
The Never Was
---
Dear Newwave:
Because it's far easier to laugh at others than it is to laugh at ourselves, let's consider an example that we've probably all witnessed at one point in our lives. It's a Sunday morning. We're in our car, heading out for some Dim Sum. We drive by the local coffee shop and there's a large group of road cyclists lounging around in front. They're all decked out, head-to-toe, in matching lycra ensembles and each victim is astride the latest and greatest from Trek/Cervelo/whatever-the-hot-bike-company-is-that-year. They probably have some silly name for their club splashed across their jersey, and more than a few of them have a fancy gut, muffin-topping out over their shorts. What do you do when you see a group like this?  Do you rush out to support one of the "sponsors" they've so kindly provided an advertisement for?Do you rejoice that Trek/Cervelo/whomever-the-hot-bike-company-is-that-year is finally showing evidence that they have their testing/R&D shit together?  No. You laugh. You laugh and you laugh and you laugh and you make a joke about dentists and drive off shaking your head because who do these idiots think they are, pretending to be people that we might actually care about?  And then you eat some Dim Sum and you never think about those guys again.
On a similar note, I've always wondered how a Vancouver bike shop makes it these days. Between the pro rider garage sales, the gray marketers, the journalist hacks, the pro photographers, the old school bros, the racers, the new school bros, the groms and the Internet ordering cheapskates (don't take that as an insult, by the way), who is left to pay retail?  Everybody wants…no, scratch that…expects a deal!  Deserves a deal!  Just the sheer bro-ishess of our existence as a magical Shore rider entitles us to some consideration! As a business owner, how on earth do you cope with that?  How do you even manage the paperwork?
So. Back to you. First off, that's awesome that you race, even at your advanced age. I'm a little bit concerned that you say that you "probably never will race bikes for a living", but otherwise, all of your points and ideas seem relatively free from delusion. The key thing that you need to take away is that nobody is discouraging you from racing and you'd have to be an idiot to pass up a $1500 saving on a DH bike. Keep doing what you're doing.
But, and I think this was the point of the article…assuming this is the piece that caused your world to crumble …and, if we're being honest, at this point we probably have way more questions than we do answers, so speculating on a "point" is probably me getting ahead of myself… which should not in any way be taken as a complaint or criticism, because that's the actual goal of any such article, when you get right down to it…anyhow…the point seems to be, what the hell is any company gaining from selling you stuff at anything other than full pop?  Is anybody, at all, swayed into a purchasing decision based on the gear choice of a mid-pack Cat 1 DH racer? What up and coming wunderkind with a real future and an actual ability to push our sport in a new direction is not receiving support because you and a dozen other middle-aged nobodies sucked up the remains of a marketing budget?  When was the last time an engineer made a product advancing decision based on feedback that you provided to them?  In other words, are you anything other than a parasite, sucking resources away from streams of actual value?  Why are you such a terrible person?
Of course, this isn't all on you. If we worried about the long term/big picture effects of our actions we'd all probably have killed ourselves before the week was over. And that, my friends, is the challenge we're all up against. We're so stuck in our own little bubbles that the second somebody points out that the sky might actually be falling and we're the ones shooting hairspray cans into the atmosphere, well we start flipping over tables, mixing metaphors and creating a general ruckus. So, really, the mistake you made was listening to somebody on the Internet.
Which brings us to…trolls.
Since we're talking about a specific article, which you hopefully went back and took a look at, I'm going to insert some commentary on the commentary on that article. Because it distressed me. And as a fellow contributor to Cam's Series of HateTM, I feel motivated to speak up.
Because I have a weekly soapbox to complain about whatever I want to complain about, when I received Cam's e-mail urging me to talk about "What do you hate about the bike industry?" I kept it simple and assumed my throwaway lines would just blend into the weeds. Because there is always danger when you explicitly talk about things that you don't like or that you think need to be fixed. There is always somebody who won't agree and the very fact that you are talking in negatives opens you up to criticism. This is a thing that I have learned.
As I wrote this, we were two rounds into that series and six people had chimed in to express their opinions. I took the easy way out and talked about nothing. Four other dudes provided…I don't know…something. And one person dug deep and provided something worthy of discussion. And you could tell that thoughts were provoked. This was not something that a lot of people had thought about and it was exactly the kind of thing that I wish I could produce on a consistent basis. Not everybody agreed, but it was a well thought out opinion and people appreciated its expression. Except for one foul-mouthed troll.
It was difficult to know how to respond in the moment. Something needed to be said, but it became obvious that engaging wasn't helping in any way and it degenerated into terribleness*. But something needs to be said. To respond to various things that were said…
 1 – I speak for myself, but I'm going to go out on a limb and suggest that nobody at NSMB thinks it's funny when any commenter attacks anybody on a personal level for any reason. Nobody at NSMB wants this and nobody thinks it's funny. It's no different if it's a man or a woman.
 2 – If you don't like the opinion, attack the opinion. If you resort to personal attacks, you suck and you shouldn't be a part of the conversation. You ill-mannered skid mark. (Sorry. It just gets out sometimes.)
 3 – I don't think any man would ever have to go to such lengths to defend their opinion and justify their having one. This makes me sad.
I hate having to wade through bullshit like this. I can't imagine having something so pointed directed right at me, due to my ambition to express an opinion. I appreciate that the NSMB community stepped in to try to reason through this episode. But there is no reasoning with somebody like this. I think all you can do is point out that the person is being disrespectful and let them hang by their own words. And then in an article a week later, tell them to go fuck themselves and explain that you wish there was a way that you could prevent them from fouling your beloved website with their dirty little troll eyes and their shit-covered fingers. If this is how you choose to argue with somebody who has something to say that you don't like then fuck right off because we're not interested in hearing from you or your ilk.
Sorry,
Uncle Dave
*I must say, though, NSMB.com terribleness is pretty minor in the grand scheme of things. So…good job everybody?
---
Newwave – you win a prize! Loam Coffee Travel Pouches (perfect for race weekends!) – Our travel pouches are 3-packs of coffee featuring the Mystery DH (Guatemala), Boondocker (Colombia), and Bike Park Blend (Guatemala + Colombia). At 28g of coffee in each pouch they are perfect to throw in your pack, for bikepacking, traveling, and more. Drop us a line to collect your prize!
---