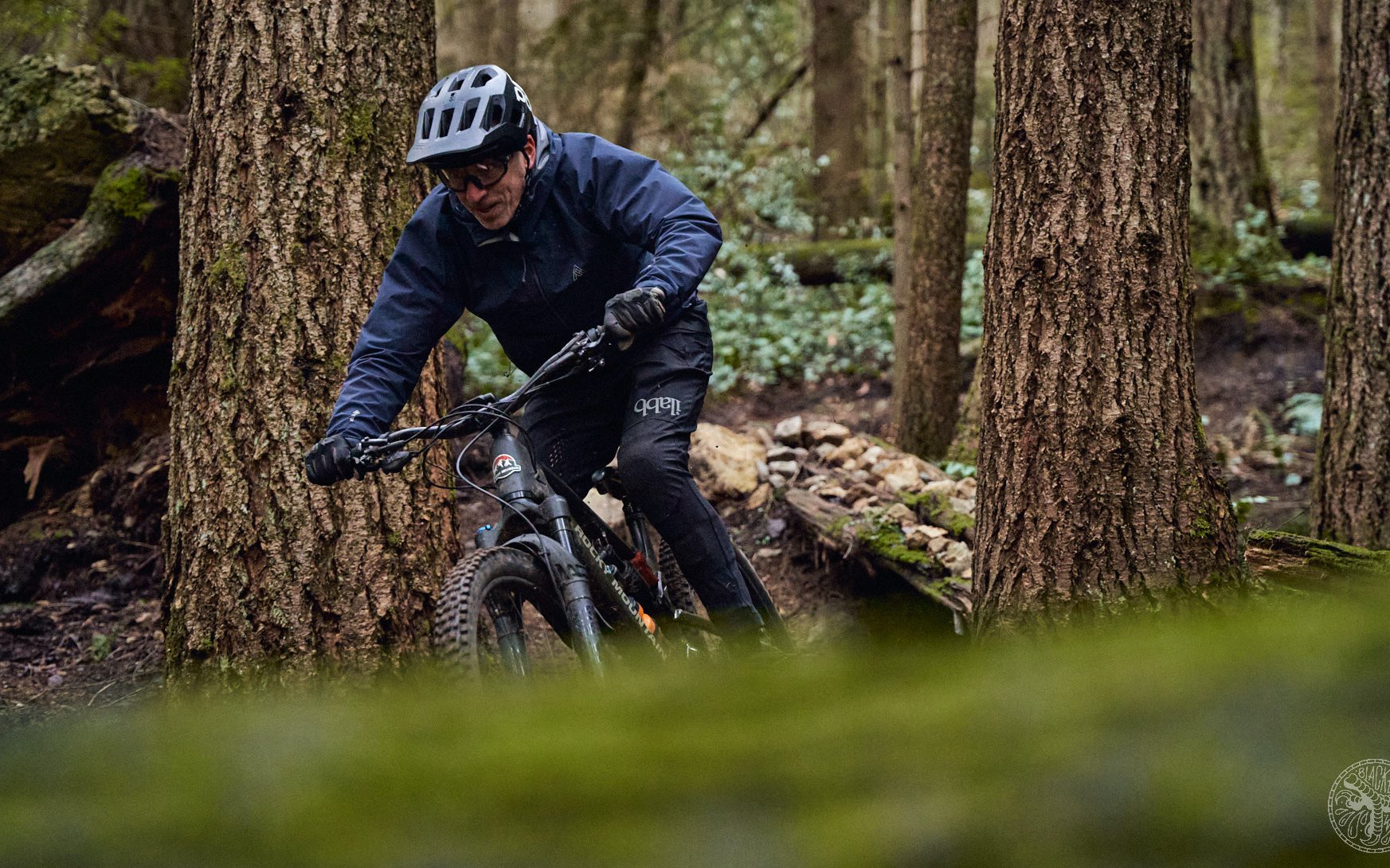 REVIEW
ilabb Traverse Pants and 2 Jerseys
I got an email from Holly Duncan, the brand and cultural manager at ilabb, asking if we were interested in trying out some product. The name was only vaguely familiar and I didn't know anything about the company or their product. A quick look at their website got me interested however; monochromatic schemes, (mostly) understated branding, attention to detail, and a focus on comfort captured my attention immediately.
Wait a minute... ilabb? What exactly is ilabb, and why is their name upside down? I never did get the story of the name, but Holly told me the inverted wordmark was a "happy accident" rather than some acknowledgement of New Zealand's antipodean address. A sign came back from the printer upside down and everyone liked it. Seadon, one of the owners, " liked that it showcased how they saw the world differently - it was a huge conversation starter, and out of the ordinary."  Did I mention the company is from New Zealand? They are located "between Auckland and Queenstown." They have set up national websites like ilabb.ca to better serve a global audience and the company is also reaching out to support local athletes like Ryder Bulfone (who may have my favourite instagram) and Whistler's Steve Storey, but the company's address, owners and staff are Kiwi to the core. Established in 2007 by Seadon Baker and Matt Saunders, they have become a bike and sporting apparel brand. ilabb also produces winter snow sports gear, casual wear, and pieces for gravel riders.
Holly went on to tell me the company had an unusual start; "Casual Apparel & Custom decals for action sports goods!  The scene at the time was very bland and predictable, Seadon and Matty knew that using an approach of designing crazy graphics for tees and action sports decals would speak volumes to other riders and like minded individuals, and orders started pouring in. Once they got momentum more technical garments from jeans to now performance ride gear were added into the mix, the rocket was ignited and the rest is history."
It wasn't much more than five minutes after everything arrived that I was wearing it. The textures and silhouettes were so inviting that I couldn't help myself. And then, since it was peak Omicron when leaving the house was rare, I kept it on for two days straight. I didn't sleep in it but I could have. The first thing I did was yoga which was a great way to experience the stretch of the fabric and the fit, and it was pretty much flying colours. Or tones, as it were. It was like wearing a nice set of pyjamas, but with a more tailored fit, excellent pockets, very stylish lines, and a fly that closes. Since then the jerseys and pants have been in heavy rotation, aside from the pants on some of the very wet days we've been having, since they are not waterproof. A wet ass used to to be a normal occurrence but having experienced an undampened crack, I'm not going back.
ilabb Traverse Lomond Long Sleeve T and Traverse Long Sleeve Jersey
My usual winter riding layers involve a base layer, (my NF Dan merino has been my pick for the past couple of winters), a long sleeve jersey and a shell. Once it gets a little warmer I sub in a short sleeve base layer, but the ilabb gear gave me another idea. These two jerseys don't look very different on the web and the product, but they are quite different in design and use. The Traverse Capsize has front and arm panels that are textured on the outside and underarm and back panels that feature scallopped vents for airflow and wicking. The Lomond Long Sleeve T also has lighter and more vented rear and underarm panels but not enough to allow air to flow through so easily and it is significantly warmer. My first thought was that the Lomond would make a nice winter base layer while the Capsize would work just fine on top. And that's worked out very well. The fabric on the Lomond has more stretch as well making it a nice choice against bare skin. While this combo isn't as warm as the merino plus jersey pair, it almost makes up the difference by wicking efficiently and keeping my skin dry when we stop for a break.
While I like the cut overall, I find the medium a little larger than I'm used to through the body, while the arms are about what I'm used to. The fabric on the Lomond seems more durable than the Capsize and I've suffered a few runs on the fabric from wear and laundry. Long term I wouldn't put these in the dryer because of this, but I did so while testing to replicate the sort of treatment many of us subject our clothing to, and to be fair, the label on both jerseys quite clearly states; DO NOT TUMBLE DRY.
A favourite detail is the zippered side pocket on the Capsize jersey, both the long and short sleeve versions. It's large enough for some riding glasses or a phone or wallet, but what I really like is the tethered goggle wipe inside. I forget to bring a cloth to clean my eyewear more often than not, and those I bring are unlikely to have been laundered this decade. This one gets cleaned every time you wash your jersey and the elasticized leash means you have it whenever you're wearing the jersey.
ilabb Traverse Ride Pants
Mountain bike fashion is a fickle beast. Pants used to be a thing, and then they weren't (unless you were a DH racer) and now they are a thing once more. In that time, fabric and manufacturing have made great strides making long legs a wise choice for all but the steamiest days. I used to wear shorts year-round but now I'm a convert. I still choose based on weather in the summer, but otherwise it's all pants all the time.
ilabb's Traverse Ride is probably a two or three season pant in most climates but they would work fine for a cool summer day in the Whistler Bike Park. The fabric is a wind blocking softshell with a fine terry feel on the inside ("Nyllabb") and a tougher nylon layer on the knees. There are also strategic insertions of higher stretch fabric above the knees, at the rear below the waistband, and at the ankle cuff. These details do a lot to improve comfort and fit helping your pants stay up in the back and preventing your kneepads from pulling down the front. The ankle insert allows you to remove your pants post-ride without having to turn them inside out and disembark wet suit-style.
The take-home is that these are some of the most comfortable and functional pants I've worn for shoulder season or reasonably dry winter rides. Putting them on makes me happy every time, which can't be bad for my riding. At 175 CAD they are well-priced, particularly considering the nice fabrics and excellent attention to detail. ilabb is an interesting company making some great gear and I'm looking forward to seeing what they come up with next. The pants, as well as the Traverse Crossover jersey and the Lomond T (in three sleeve lengths) are also available in army green and grey. The jerseys range in price from 80 CAD to 90 CAD, depending on the sleeve length you choose.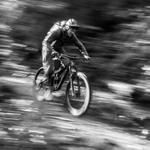 Cam McRae
Height - 6'/183cm (mostly legs)
Weight - 170lbs/77kg
Inseam - 34"/86cm
Ape Index - 0.986
Age - 56
Trail I've been stoked on lately - Boogieman
Bar Width - 760mm
Preferred Reach - 485-500mm (longer with 27.5 wheels than 29)