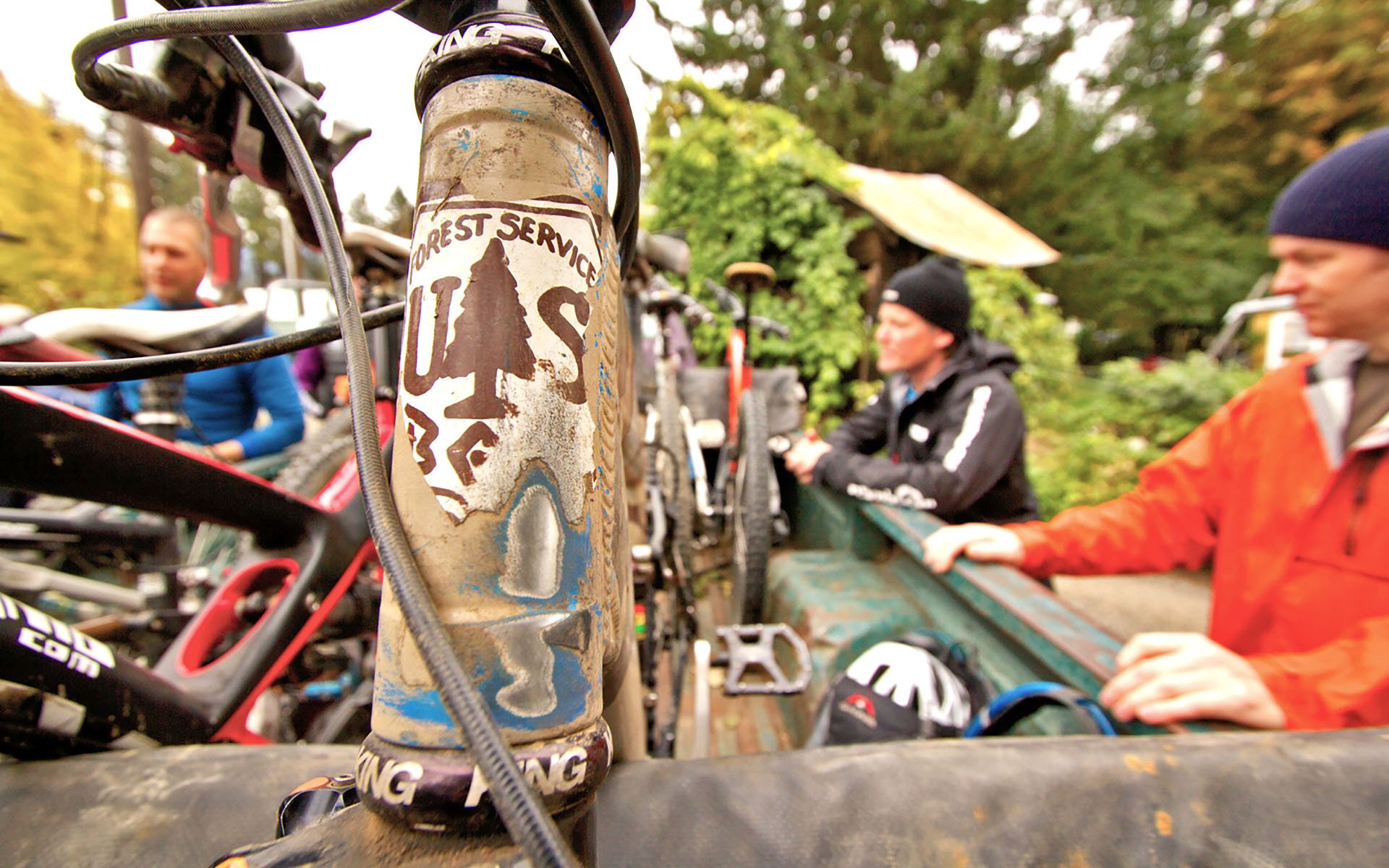 Editorial
If it isn't Carbon - are you Still a Mountain Biker?
Before bikes it was Porsches, Lamborghinis, and Lotuses (Loti?) that dominated my wheel lust. Without a fat stack to satisfy my urge for European exotica, Road & Track magazine scratched the itch. After I pored over articles and tests I read the columns in the front pages, and Peter Egan's Side Glances was my favourite.
One of his pieces has strangely stuck with me after all these years. Peter was recalling an enthusiast who had a litany of reasons why he hadn't gone racing; it was too expensive, the track was too far away, he didn't have a worthy car… They all sounded pretty legit to me, but Peter wasn't having it and he held the trump card that was tough to argue with; if your desire to race is strong enough you'll figure it out.
I probably remember the article because my fragile youthful ego (even more fragile than today) was bruised. I loved the idea of racing cars as well but I had my own list; I didn't know where to start, nobody I knew was into racing, there wasn't a track nearby… Road & Track's sage was on the money of course.* If I had wanted it enough I would have figured it out, BS excuses be damned.

I found the shoe on the other foot on social media when one of our readers, complaining rightly about many of the bike industry's issues, disclosed that he had stopped being a mountain biker since moving to B.C. 


This is why, even though I've ridden mountain bikes for years (hard tail in Ontario) I don't ever see myself getting into it here in BC, because you NEED a decent bike to ride here and it's prohibitively expensive.
Fair enough. Make your choice - but know it's a choice. Sure bikes are expensive, or at least they can be, but if you are letting cash stand in the way you should know the fire just doesn't burn that hot for you. Surfing is expensive, skiing is expensive and even fishing can be, but everyone knows diehards who figure out ways to chase each of those despite modest means. This is every bit as true for mountain biking. Excuses are fine, but I'd rather have singletrack. 
In 2013 we tripped down to Leavenworth WA for Trevor's birthday. It was all about riding. And Oktoberfest. And riding. We hooked up with the dudes from what was then called Das Rad Haus (hopefully they are making bigger money in the weed business now) and they toured us around sweet ridgelines, rock slabs and one monster of a serpentine descent. 
We rode with three familiar characters; Tom, a lean toque-wearing young ripper who worked at Stevens Pass summer and winter, James the shop owner who found the balance between crusty and jovial - and his soft spoken fast-riding buddy. The first two were on relatively new bikes with some flash details, as is often the case with industry types, but the last rode a weathered and beaten Kona Stinky that was at least 10 years old. It had patina on its patina for charm but it was clapped out and heavy despite being well maintained. It looked great, in a nostalgic way, covered in stickers, and battle wounds and it sounded awful. 

Nobody on newer bikes had more fun than buddy on his Stinky - and he rode like a champ. Not like a champ considering what he was riding, but an absolute champ. The rest of us were getting onto the carbon train and seeing him shred gave us pause; what is it we're chasing, and why? He seemed to have already caught it.
Yes, bikes are becoming pricier, and at a pace that has leapt ahead of everything except Vancouver real estate. Somehow $5000 has become the norm for a mid spec duallie. And yet there are still riders of modest means who manage to figure it out and get a bike that suits their needs. It's not hard to find a used 26er in perfect condition for the price of a single carbon wheel. You can probably even get something with a carbon frame and top shelf bits. But you don't have to.
Ride a hardtail, work part time in a shop, scour the web for deals, befriend an early adopter; if you are really a diehard you'll figure out how to make it work. Your post-ride ride smile will be a little broader and the beer a little sweeter knowing you out-manoevered the marketing machine and the posers. 
*I couldn't find the original article but it turns out Peter Egan continues to write about getting into the rodeo.