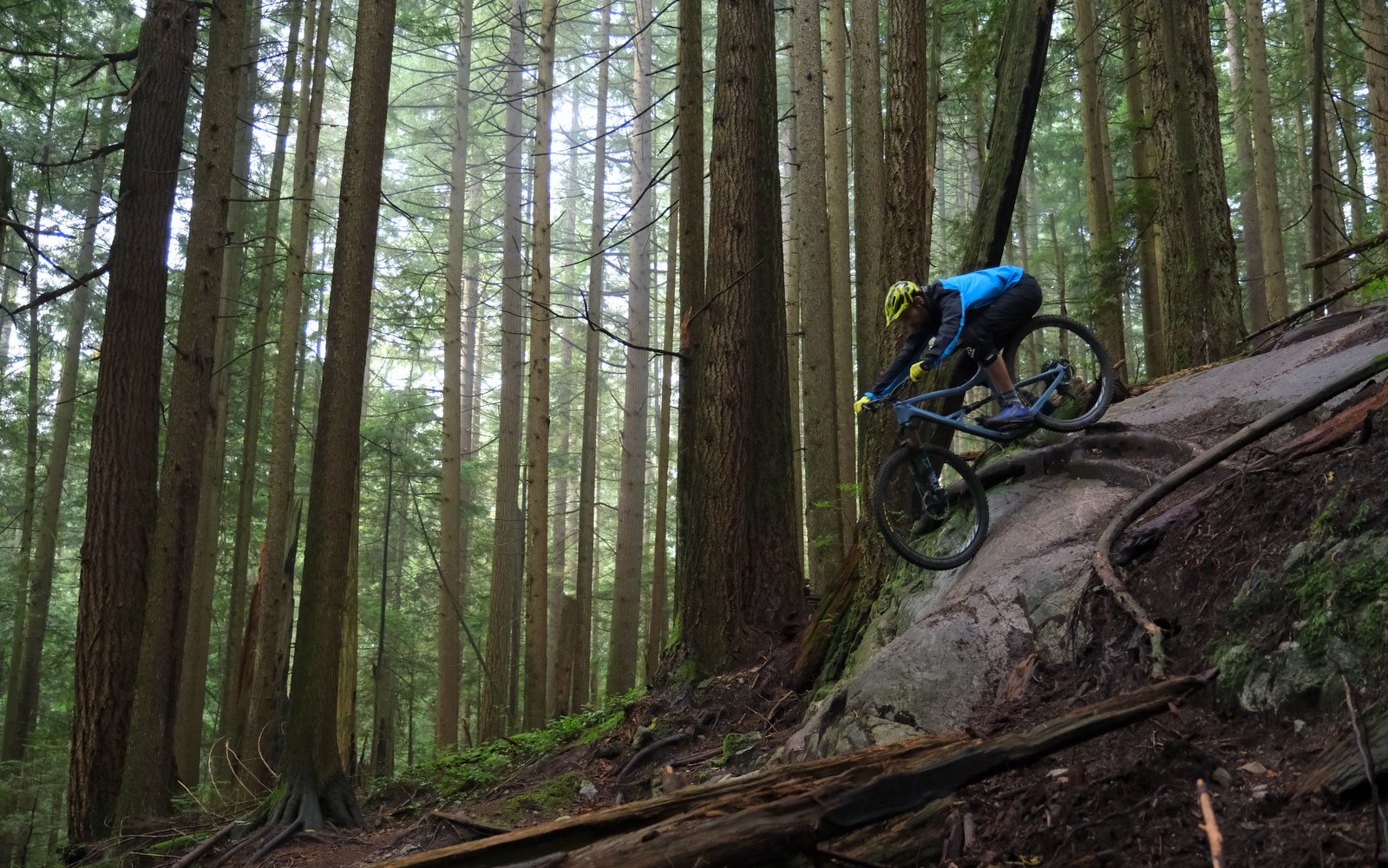 Uncle Dave Reviews Ripley
2020 Ibis Ripley - Long Term Review
I'm not going to dilly dally around the details or the specifications or the abstraction of leading into this review with some kind of fancy introduction. The Ibis Ripley fuckin' rips. Wouldn't it be great if we could leave it there?
The Ascent
I'm not the most enthusiastic climber, but lately I find I am climbing at a faster clip than usual. Yes, some of that is related to this bicycle, but it also seems to have carried over to the other bikes that I ride. This bike has no problem with any hill that you want to throw at it, and it seems that has consequences on things like "fitness" and "endurance" and whatnot.
When I first hopped on this bike, it didn't feel like an uphill rocket. But after riding a few other bikes, that initial impression was a bit misplaced. More than that though, it's a master of the technical climb. I'll go so far as to say something like "this bike is the best technical climbing bike that I have ever ridden." It's light, it pedals well, and the geometry puts you in just the right position to calmly motor up anything. I seldom felt the need to get out of the saddle for anything. As long as you can keep the cranks spinning and your ass planted, chances are pretty good you will make it up the thing you are trying to climb. Maybe there is something to this steep seattube thing?
The Descent
As I alluded to in the intro, this bike is a lot of fun. The geometry is a great balance of not too steep/not too slack, and everything is in just the right place. If you find the right trail, there's not much more that you could hope for than to be on this bike. Smooth and turny is what you wind up looking for, and this bike is more-or-less perfect once you find it. If you find where you can string a few corners together, it will leap from one to the other with a surprising amount of...zing? The geometry feels just about ideal for most of the things I want to do on a bike.
Where it works best is on a trail that you can finesse and work and pump and caress. As long as you can keep your body moving in time to react to the trail, the bike will make you extremely happy. And it is so, so precise. Everything screams of stiffness and it gives you an ability to put this bike on any line of your choice.
This bike also does surprisingly well on the steep and technical, partially because of that precision. The large wheels and the ability to put them exactly where you want them makes up for the limited amount of travel. Of course you're probably not going to be able to charge the big moves like you would on a burlier bike, but I was consistently surprised by how well things went on steeper trails. I generally found myself walking away due to my mental capabilities vs. anything related to the bike.
And this is where things get confusing. This is a light bike that climbs quickly. It also has the geometry to carry you down most things at a fast, fun and enjoyable clip. But...It's almost like the bike has the ability to get itself in over its head. My first thought was that, "it's capable of writing cheques that the suspension can't cash." But that feels a bit unfair, and comes across as a criticism of the suspension, which is not what is intended. I thought both ends worked quite well. I quickly found comfortable settings and wouldn't hope for much more out of 120mm in the rear and 130mm in the front.
What I mean is that I found myself able to ride this bike at a speed that overpowered my body. So a better analogy is (hold on for a super up to date cultural reference) that scene from Forrest Gump where (spoiler alert) he's running along in his leg braces and he eventually starts running so fast that his leg braces explode off his body. That's the perfect analogy, where the bike is Forrest Gump, and I'm the exploding leg braces.
In fact, at times during the testing period I found myself wondering if I'd finally reached the point in my life where I was standing at the abyss, staring into a downward spiral of physical degradation. I'd get to the bottom of a trail and I'd feel like I had been absolutely worked. On fast and rough trails, I'd start out with gusto, then have to back off a bit and it would feel like I was hitting every bump and finding every hole, and I couldn't ride slowly enough to make the pain go away. Under a younger, stronger, better specimen of a human being, this might not be a problem. This bike would be the perfect second bike to my 20-something self that rode a DH bike all the time. But my old self started looking for ways to take the edge off.
The first step was to make sure I was using every mm of suspension travel. I took a couple of tokens out of the fork, and I played around with air pressures until I was regularly using most of the travel. The rear end has good bottom out resistance which made this pretty easy on the rear (Ibis would only go as far as saying "progressive all the way through") and you can tune this fork to do most things. This ended up putting me almost bang on with the recommended sag and settings in the rear, and a bit softer than recommend pressure on the fork (but under recommended sag).
Next was to swap the tires over to the optional spec Maxxis Assegai 2.5 WT Exo+'s. I thought these might add a bit more give over the slightly narrower Schwalbes that the bike was delivered with, but the effect was pretty marginal. The increase in traction though, was not. Assegais are certainly a grippy tire, and made sticking a line much more certain. I was also surprised by how much 'notchier' they felt, especially on turn initiation, but I never regretted trading a bit of rolling resistance for a tonne of grip.
From there, I started using my imagination on what I might do to soften things up a bit if I owned this bike. Longer travel fork? Plus-ish sized rubber? Aluminum wheels? My worry would be that any changes might take away from the things that make this bike great. When I discussed these things with Ibis their suggestion was always "you should just buy a Ripmo if that's what you're looking for. Their weights aren't that much different, and they both pedal really well." This sounds like fair advice.
Ibis Ripley Spec Details
Maxxis Assegais
After the second or third ride, Ibis was kind enough to send me a set of their optional spec Assegais. I already talked about these above. You should go for this option.
Shimano XTR
Over the course of this review, I hopped back and forth between this bike and several others equipped with the latest from SRAM. My thoughts? Well, I think SRAM has Shimano licked right now on the shifter game. I appreciate the multiple ways that you can pull a Shimano trigger shifter, but other than that, I much, much prefer the feel of SRAM. SRAM shifts with a firm, single click that feels very intentional. On the other hand, Shimano shifters feel a teensy bit vague. There's a bit of free play that feels a bit sloppy to me. I wish they would change this.
But, other than that, this new XTR is difficult to wrap your head around. The first few times you shift going up a hill, it almost feels like something has gone wrong because the shift is so fast and silent. I've never been much of a "shifting under load" guy, but it becomes a silly thing to have worried about with the new XTR. Hopping back onto another drivetrain, it's kind of shocking how slow and loud things get unless you back all the way off your pedals. This is the new standard for shifting.
On the brake end, I talked a bit about the brakes in the first look. My opinion hasn't changed much. In a perfect world, this bike would come with the 4 piston version. I always felt like I could have used just a bit more bite.
Lizard Skins Grips
These grips are sooooooo grippy. I like them a fair amount, although I feel like I've had to repair quite a few glove seams over the last few months.
BikeYoke Revive Dropper
I only had to "revive" the BikeYoke Revive dropper once when I pulled it out of the shipping box. Other than that, not a peep.
Stem and Bar
Ibis wanted me to note that stock bikes are shipped with Enve stems and bars, not the Ibis stuff that you see here.
WTB Silverado Saddle
This is a very comfortable saddle.
Bottom line
The 2020 Ibis Ripley is a great bike that you can ride really fast and have a lot of fun on, especially if you're strong enough to take some punishment. I have more dollars worth of bikes in my storage shed right now than I have ever had in my life, and this is the one that I'm reaching for each and every day (almost). It'll get you to the top pretty quickly, and it has the handling to do most things on the way down. It would be a really great pedally bike for a person used to riding longer travel bikes. Or a great descendy bike for somebody used to riding XC bikes. Or the perfect bike for somebody looking to have a lot of fun on some day long epics. Or a pretty good all rounder for somebody who likes to climb a lot. Or a great do-it-all bike for somebody that lives in a land of mellower trails. Or...shit...I don't know. I'm sure most people can come up with a scenario where this bike might work for them.