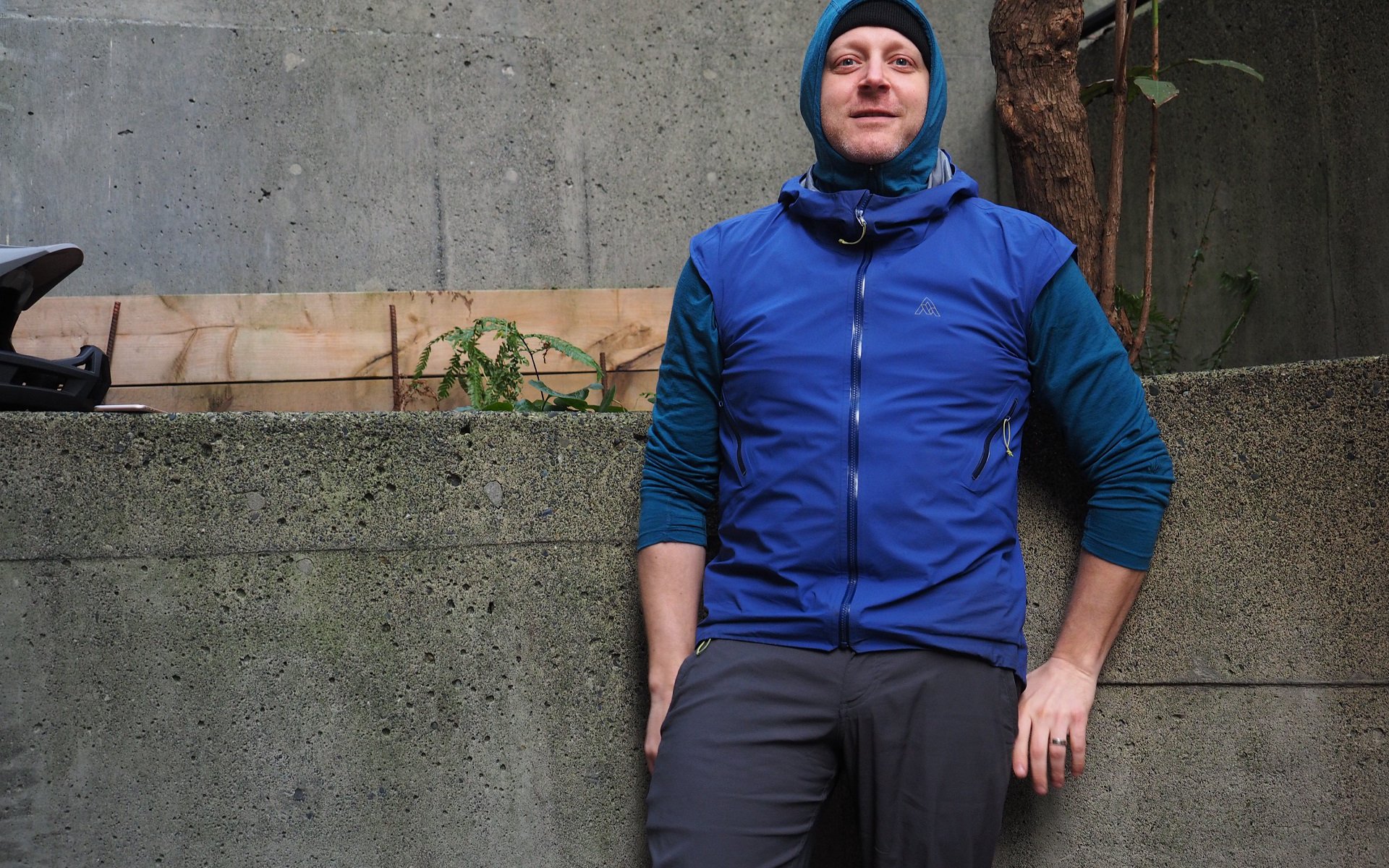 REVIEW
The Ibex Indie Merino Wool Hoodie
One Shirt To Rule Them All
A lot of my riding gear does double duty as my daily dress as well. It's been that way for over a decade now, and when I'm buying new clothing it's certainly something I think about. There are exceptions; I love my tan & navy Leatt DH pants but you won't see me walking around town in them. My Kitsbow Haskells, on the other hand, are my go-to almost anytime I'm reaching for a pair of shorts. Unless they're hung up to dry, they're in use for commuting, cruising, and chilling out. Which reminds me, I need to get a punched-out pocket fixed before the weather warms up too much.
I started out riding in a Merino wool top ten years ago and my first few pieces were cut as dedicated bike wear. Yes, on a hot day I look like a sea lion in a wet t-shirt contest, but I'm super-comfortable compared to being in a synthetic shirt. Like many riders, I started easily down the path with a pair of socks but the shirts took a bit more convincing. Apparently I was really into super-bright colours, cool graphics and patterns, and the less sweaty look. Even if I was bathing in my own saltwater tank on a sunny day.
Merino balanced the promise of a more comfortable riding experience against a higher cost and less durability and I'll give all the credit to my friend Matt Smith at Obsession:Bikes for pushing my discovery of shorn shirts. It took a couple years after that but, Merino being Merino, I started wearing it for general life as well. Traveling with my family in 2014, I went for an entire month with two long sleeve and two short sleeve Merino shirts. Sometimes with laundry, sometimes washing them in a sink, and sometimes testing all those claims about how many days you can wear wool in a row before folks start noticing.
Since I was wearing Merino all the time, and it's not a great material for jersey pockets anyways, I significantly streamlined my wardrobe by buying casual cuts that I could wear them for riding and life. To this day, I'm generally wearing lighter weight 150 gm2 garments, or blends, in the summer months and as base layers years round. The other three seasons something in a slightly heavier 200 gm2 weight on its own or with a base layer underneath as needed. I'm diligent about washing on cold, hang drying, and never letting anything with Velcro near my Merino stuff, but otherwise I wouldn't say I'm particularly nice to any of my gear. As holes start to develop, and they do, the garments become more for riding and less for daily use, but I certainly make my stuff last for years and years.
I've been wearing this latest love more than any garment I own since it arrived at the end of December. Ibex made some of the first wool pieces that Matt talked me into, and this 185 gm2 Indie Hoodie represents the same double & triple stitched quality as the first pieces I bought. The hood does fit under my helmet, but its presence is actually more of a nod to the universal usage of the piece. I love having a hood for quick layering changes when I'm out and about and this one fits over my head, a hat, or a toque perfectly. I like to wear long sleeves shirts for the same reason. I tend to push them up to my elbows 90% of the time when I'm riding or walking but when I'm waiting for a friend to plug her flat tire, or these days for a bus to arrive, it's nice to pull them down. I know everyone's forearms are different sizes, but for me the Indie sleeves stay put through any activity until I want them to slide down to my wrists.
The fabric for the Indie originates in Australia and the sewing is performed in Vietnam in WRAP certified facilities. Ibex actually has quite a developed mission statement when it comes to manufacturing quality and both social and environmental responsibilities and I think they do a good job of clearly listing their commitments on their website. I've heard some folks opine that companies should actually list all their vendors by name so customers can take a more active role in vetting each step of the process but personally, I think Ibex goes farther than most when it comes to accountability while selling product at a competitive price with other high end Merino gear. Check out their write up about their supply chain, environmental and quality accreditations, and other environmental and social actions and let me know what you think.

We Care What You Wear. We believe in actions, not just active wear. That's why we're committed to leading the charge for ethical apparel and amplifying the message to buy less but better. Ibex has close relationships with all suppliers and know exactly where our garments are being made taking responsibility for the whole ecosystem." - Ibex
I'm privileged to have a fair amount of comfortable gear in usable condition and, with in-suite laundry and room to hang dry my stuff, the capacity to look after it. Quality stuff lasts long enough for me that I can justify investing in nice gear when I am due to replace a piece or two. But I'll admit, since much of my gear looks battered and I consider myself something of a minimalist, I occasionally fantasize about having the means and motivation to just replace everything with a small collection of new gear. With smart layering, my daily uniform would absolutely include a pair of Indie Hoodies. Merino t-shirts for summer and as an underlayer for colder rides. Add in my 7Mesh weatherproof vest and jacket for precipitation, plus a couple pairs of Kitsbow Haskell shorts so one's always clean enough. Really the only thing missing is pants that are great for riding in and for casual life. Suggestions?
There's no end to the options for premium gear on the market. Even in the world of 100% Merino wool, choices seem close to countless. If you have a favourite piece from a favourite company that you would just buy again and again without seeking anything else out, that sounds like my perfect scenario. Even factoring in how much I wear it, what I perceive as added value from Ibex's social and environmental goals, and the fact that I'm the sort of person that would rather own a few nice things than a lot of stuff, 170 USD | 215 CAD is a pile of money up front. I'll come back to it in a few years and if it's still meeting my expectations, and getting a similar amount of usage, then I'll declare the Indie Hoodie a solid value in addition to being a really nice piece to wear.