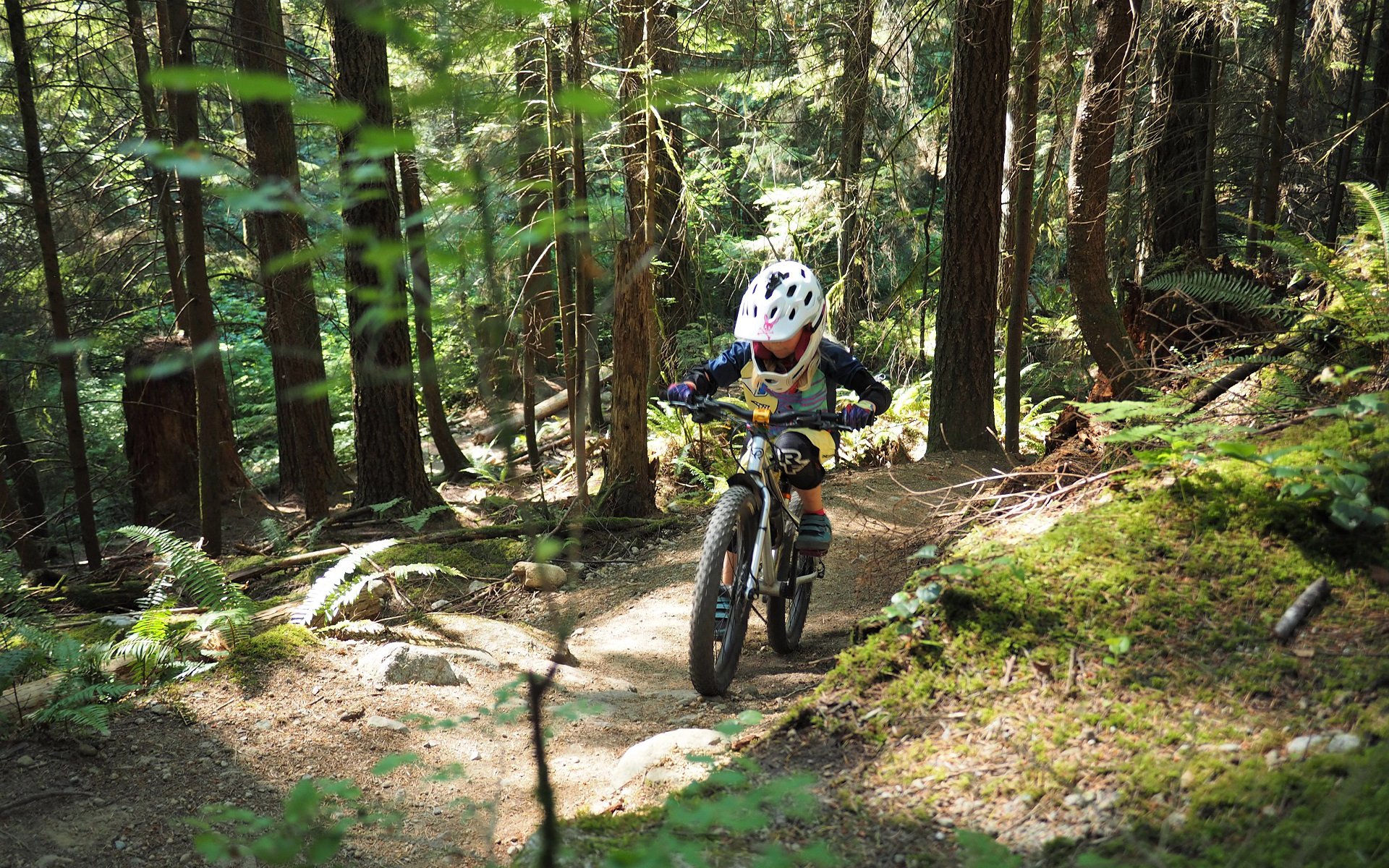 REVIEW | EDITORIAL
I Learned to Ride in Crappy Gear (and my Kid doesn't have to)
Two Cotton T's Please
My friend Seany-D used to ride up wearing one shirt, change it, and then ride down sweating out the second. Ryan had a system where he wore two at the same time. Apparently, it encouraged airflow. I always figured once I was wet, I was wet. But, it was impossible to even consider getting into Ryan's sister's little Mazda B-Series, borrowed after school, without swapping one cheap cotton T-shirt for another.
One time, riding in the snow, in the middle of nowhere, I hit a rock crossing a near-frozen pool of water up to my hub axles and fell over sideways. My elastomer-sprung cleats had fused themselves to my Speedplay Frog pedals and no amount of clicking my heels yelling "THERE'S NO PLACE LIKE HOME!" was going to save me. A good reason to adventure with friends. In the aftermath, my clothes weighed as much as I did, and my shorts chaffed the skin off of me more than usual, as we booted up the climb trying to warm up.
To some extent, riding in heavy cotton shorts and then thick-and-heavy Cordura that took years to break in (but at least didn't soak up massive amounts of water) just comes down to not knowing any better. And let's face it, gear has come a long, long way since the days when I could eat a half-dozen honey crullers in a sitting without consequences. But what's incredible to me, as much as I've loved every era of mountain biking I've experienced, is that some folks actually think riding in shitty gear, on shitty bikes, is some kind of right-of-passage.
Bikes have come a long way, in every price range, and gear certainly has as well. Great bicycle geometry is available at the entry-level of the sport, and the all-mountain hardtail you can get for 2-3k is downright amazing. It blows my mind how many folks I meet riding ten-year-old slag, that wasn't great when it was brand new, that are looking at repair bills that would get them halfway to an awesome rig - never mind what they paid to buy someone else's recycling in the first place.
The recipe for getting into mountain biking and loving it anywhere, isn't rocket surgery these days. And it's actually a lot less expensive than your buddy with a 15k AXS Megashduro-X makes it out to be. Pick up one of those hardtails with great geo and a solid parts package, and buy some good plastic pedals. Looking at most hardtails in the sub-3k price range, and especially the sub-2k price range, there's a good chance you may want to buy a tire or two once you sort things out. Either for more grip, or faster rolling, or sometimes both. But that's true of 10k+ bikes too.
What a 2021 Rocky Mountain Growler 40 is to a 2007 Slayer SXC, so too is a basic pair of current all-way flexible mountain bike shorts to any of the options, cycling brands or otherwise, that I came up wearing for mountain biking. Sure, I'm nostalgic for some of those old brands too, but compared to the textiles that are available today it's nice not dressing in the same sh*t my backpack was made from. So, in addition to bike and pedals, grab some decent footwear, a quality lid, a jersey that wicks and breaths (merino or synthetic), and get a pair of durable baggy shorts with some elasticity.
Get Sendy
I think it's clear that I, of all people, probably should not have been so surprised at what a huge difference good gear makes. And yet, as fast as kids grow, I was reluctant to spend on a 'proper' pair of cycling baggies for my child. Protective gear, absolutely! But, we were getting along fine with a pair of cotton shorts over some tights for quite a few months. Then the tights blew apart from crashing, and then the shorts became more than a little on the snug side. Now here we are in August, almost a year since my daughter really got into mountain bicycling, and she has a couple of pairs of Race Face Sendy shorts to her name.
And to be fair, no one I know who rides a lot is trying to make a go of it with just one pair of baggies. And no one I know who has worn a proper pair of multi-stretch bottoms is thinking that a pair of heavy cotton or denim shorts are going to cut it whether it's a wet ride, a hot ride, or really... the conditions don't even matter. I'm trying to balance access to gear with expectations. We're running a rigid 20" wheeled bike - and have zero second thoughts about that choice - and her 24" wheeled bike will certainly be a hardtail, and I know from here on out the shorts will be light, tough, and stretchy.
While there is an infinite selection of flexible, light, and durable baggy shorts for men and women, the kids' market is much newer and frankly a lot of the options aren't great for the investment. And it is indeed an investment, no different than buying soon-to-be-outgrown gear for any other sport or activity really. The Race Face kit we're using runs 60 USD | 80 CAD for the shorts, 45 USD | 60 CAD for the jersey, and 27 USD | 35 USD for the gloves*.
One difference with mountain biking, compared to say hockey, is that the gear that's required beyond a bike is basically a helmet and whatever protection is deemed necessary. No one has to buy any specific gear, and often it's possible to seek out less expensive alternatives that work pretty damned well. But after a fair number of rides, and a whole heck of a lot of bails, and looking at the condition of the gear we have, and with my kid's feedback, it was a very easy choice to pick up another pair of Sendy shorts (in black this time). We're confident we'll be handing them down to family once they're too small.
*I'm not really looking at the Sendy gloves here, but I'll note the quality has been excellent despite any number of crashes and I love that there's no velcro.
As I'm certain you've experienced, it's been a difficult year for sourcing anything cycling-related. I've rediscovered the 2.4" DHR2 and I'm currently riding it as a front tire on two bicycles, I should be retiring my removable-chin-bar full-face helmet but can't get a replacement, and my kid's bike tires are near bald with no decent 20" rubber available anywhere. And I have it good, I'm regularly working on 1x12 mountain bikes with chains that flex almost as much laterally as they can pivot at the links.
At the last minute, before leaving for a little multi-day mountain bike adventure, I was stoked to find a second pair of Sendy shorts, black this time, available in a shop (Race Face has them on their website as well). My kid also absolutely loves her Sendy jersey. The colourway is called Mint. It's available in black as well, but the graphic option delivers a lot of "cool jersey!" and thumbs-up from our fellow travelers so it's an easy winner.
It also runs a lot cooler than a cotton T-shirt, or two, which brings me back to the point I've been trying to make; having been removed from truly junky gear for a long time, I had forgotten how much better mountain biking is with a good pair of shorts.