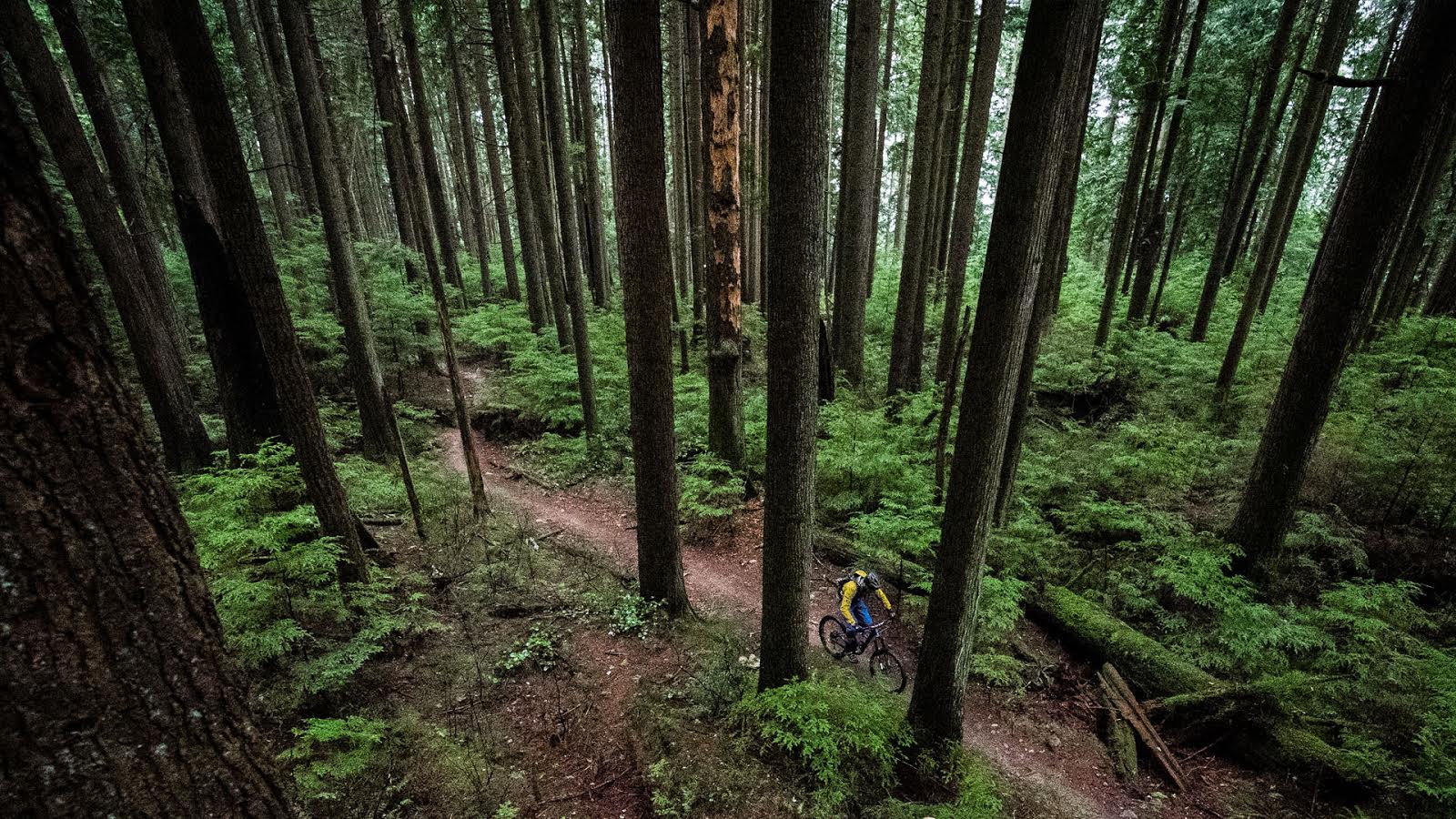 I Buy Online: Should I Feel Guilty?
Dear Uncle Dave,
Am I single-handedly responsible for stunting the growth of the bike industry? It would certainly seem that way, by the bloody judgmental stares coming from my riding buddies anytime I mention getting a new bike part in the mail. 
Living Down Under, I take my life into my hands every time I pedal out the door. Hoop snakes, drop bears, and brutal terrain regularly take a toll on my noble stead, so replacement parts are frequent. The last thing I want is to travel 4hrs by kangaroo to the nearest town, only to be scrwed over by the bike shop charging double what it costs online (which is already 50% more than in North America). I normally only visit for repairs beyond my level, which are carried out half-arsed at best -and at the cost of a small sheep station. I understand they need to make some profit margin, but do I really owe them any loyalty? Is my unscrupulous online shopping only to the detriment of our beloved sport?
Sincerely,
An Aussie Battler
---
Dear Assbatt:
I'm really only answering your question because there are so many interesting words contained within it. What is an "Aussie Battler"? Do "Hoop Snakes" hang out with "Drop Bears" or are they usually found in different locations? How much does a small sheep station cost? You should think about starting your own Question and Answer column.
Moving along, we are a supremely curious lot, aren't we, us mountain bikers? The codes we have to live by are almost impossible to navigate due to their contradictions. Spend too much on a bike deemed beyond your skill level and you're written off as a "Dentist." Save a few dollars on a bike part and you're ruining the industry. How does one manage? Here are a few suggestions, questions and thoughts.
Give your local shop a chance
It's easy to write off the greedy shop owners who want nothing more than to swindle us out of our money on their climb to the top. Trump got started as a bike shop owner, I heard recently somewhere. But I'm sure there's a couple of decent blokes out there, scraping by while trying to build a community of cyclists. What if the shop down the street is one of those? Don't they at least deserve a shot? Why not head down there sometime in the next few weeks, strike up a conversation, check out their prices, and see if the mechanics are bashing away on the bikes with ball peen hammers. Maybe they will surprise you and you will feel better about hauling your bike in there the next time something explodes. And if they turn out to be a bunch of dicks, you can sleep soundly while you take your business elsewhere. At least you will know.
If you can't install it yourself, don't buy it online.
I'm sitting here trying to think of any other circumstance where you would buy something in one place and then walk into another place (that sells the same item) and ask them to install it for you. Would you go online to buy a new cannuter valve for your combine harvester and ask the John Deere dealer to install it for you? Never. I mean…John Deere has decided to lock you out of your own equipment so that you can't possibly repair it yourself and imagine what happens with all these electrical components we are strapping to our bikes when SRAM and Shimano decide that, for our own safety, only qualified dealers should be working on this equipment…but no matter…you would never do this with anything else that you own other than your bicycle. It is insane behaviour and if you do this you deserve all of the bad things that happen to you. Make this your golden rule for buying off the Internet:
If you can't install it yourself, don't buy it online.
Also, consider that your local shop has zero responsibility for helping you warranty said item when it explodes and you break your face. However…
Why should the business decisions of somebody else cause me to pay more for something?
I do not like the homogenization of North America. It's sad that you can drive through a city on the other side of the continent and recognize half of the businesses. Eroding retail margins is certainly one of the leading causes of this phenomenon. But how far are we supposed to take it? How much more should we spend on something in the name of contributing to society? What percentage of local content is required for something to be "okay?" Maybe we can all decide not to shop at Wal-Mart but does that mean we should pay twice what we could just so some non-evolving jackass with "ties to the community" can keep his kids in braces and private schools?
And what about all those distributors? There must be a way to get products into stores that doesn't involve pumping a huge chunk of the profits into a glorified box handler? And why am I paying for the local shop to have such a nice showroom? So that the Dentists can feel good about themselves? Maybe these shops should take a look at what they're up to before they hurl all of these "you're wrecking the industry" accusations in our faces? Here's one thought: Why do we have to pay full retail for the part that you don't have in stock and that won't show up for a few weeks and really only requires you to click "order" on your computer? Why wouldn't I just go and order that thing myself? Maybe we could all work together to figure out a way to make these sorts of things beneficial for everybody involved?
Yes, I know, the local shops are doing some great work, sponsoring trail days and yelling at the Mayor about bike share programs. But I'm also pretty sure those chowderheads standing in the blind spot at the bottom of that rock face probably didn't buy those sparkly, reflector-clad Treks online so we really could start blaming these  local shops for making our trails too crowded, and perhaps buying online and causing the collapse of the current local-shop-retail-bicycle-model wouldn't be an entirely bad thing?*
Sorry,
Uncle Dave
*Just to make this clear…I don't actually believe these things. Except for the bit where you charge me full pop on the part that you don't have in stock. That really bugs me. You should do something about this.
---
Uncle Dave's Music Club
This music club thing has turned into an interesting exercise. The first installment evaporated and then showed up a few weeks later. I was actually kind of relieved when it disappeared. I thought we were all just going to pretend that it didn't happen. But then, there it was. So I persevered. And then the second installment, once again, evaporated. So, here we go again. I think. I'm committed. But I'm not sure if that will be enough.
This week, we have a doozie. We're going to dive back into the golden age of rap music. Now, I'm a bit nervous about this one. I always feel like a bit of a poseur if I make any sort of attempt to discuss rap…I mean really people, consider our demographic. It's pretty ridiculous to have an old, nerdy white guy selling a rap album from 1994 to another group of old, nerdy white guys, 20+ years later. Making it worse, my upcoming description is more-or-less sacrilege. But, for me (your experience may differ), Street Level by The Beatnuts represents the intersection of The Wu-Tang Clan and A Tribe Called Quest. I know. I hate saying things like this. Just believe me that I'm not one of these guys that throws out a Tribe Called Quest reference every time they hear a trumpet. I really mean these things.
The challenge here is that it's tough to find a video from this era so today's experience is going to be somewhat less interactive. We'll have to make do with lo-fi recordings that sketchy dudes have thrown up on Youtube. Full album here, if you're desperate, but do yourself a favour and track down a hard copy.
Our song choice today is Hellraiser (or here). It could have just as easily been Ya Don't Stop or Props Over Here or Superbad or Are You Ready? But it wasn't.
Go find this album.
---
Aussie Battler – you win a one-year membership to Ryan Leech Connection (value $19 USD/month).  Ryan's courses will make you a better rider – or you'll get your money back. Ryan will even answer your questions personally. How sweet is that? Send us an email to collect your prize.
If you'd like to snag a juicy prize for yourself, fire a question to Uncle Dave.

About Ryan Leech Connection Membership
An all-access pass to Ryan's curriculum based learning courses which cover a variety of skills such as manuals, bunny hops, balance, wheelies and more. His tutorials aren't just about entertainment, they're designed to be engaged with step by step. Ryan is ready to answer any questions, like your own personal coach. He champions an integrated approach to skill development in this membership site by including access to a range of custom tailored physical fitness and mental fitness practices for mountain bikers.
---
Is it possible to support your local shop and sometimes buy online?