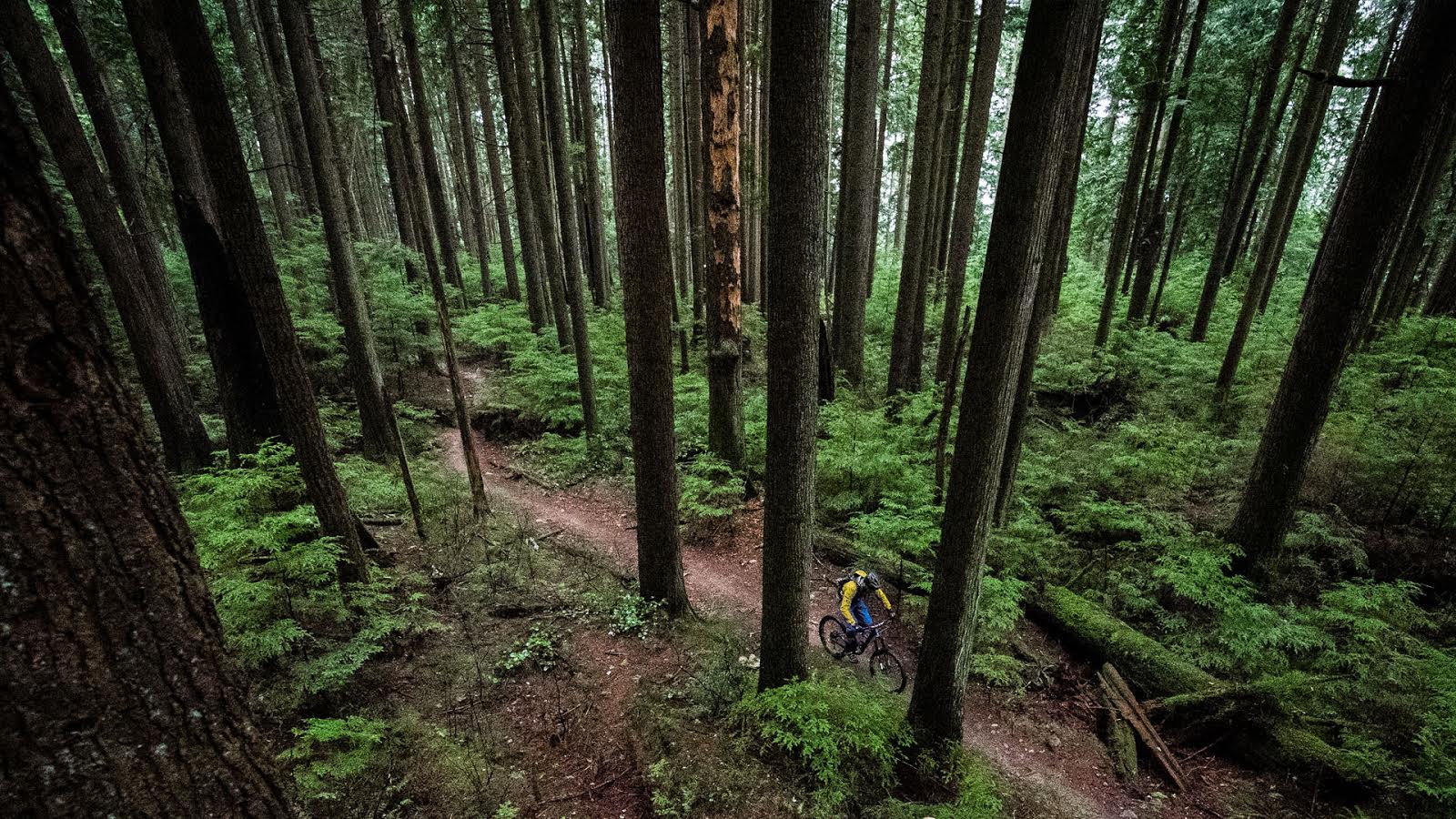 I Broke My Ribs – Again
Dear Dave,
Why oh why does every MTB related injury seem to involve ribs and / or collarbones. This is now the 2nd time in a year that I've cracked my ribs, and every time I watch one of Warner's vids I am reminded that I can't breathe. Let alone get out of bed in the morning.
Sincerely,
Cracked Ribs
---
Dear Crab:
I've never been one of these guys that "crashes really well". I used to be one of those guys that "made great recoveries", as my strategy was always just to hold on to the bike and try to see things through. This only has to work out a few times before you get a reputation as a guy who "makes great recoveries", but by holding on past the point of no return, you more often cause things to go really badly, rather than just kind of wrong. Shoe missing, underwear ripped sort of crashes, without even a sniff of a delicate and graceful exit.
Actually though…maybe I'm not such a bad crasher? Other than losing footwear and shopping for underwear in bulk, my injuries tend to be pretty minor (except when they aren't). My lanky and slender frame limits the momentum that I carry (although there's a bit more these days) and tends to bend and form nicely around rocks. I think if maybe I just learned to give up a tiny bit sooner, I could become a good crasher? Something to work on as my 30's get used up, I think.
It sounds like you might be doing something wrong, though. How do you repeatedly crack your ribs while riding a bike? Is it from contact with your stem and handlebar? Bellyflopping on rock gardens? Maybe your terrain is just different than mine? I'm not sure, but I feel like "don't lead with your chest" could be one of the cardinal rules of crashing.
A few weeks ago I was looking at my wrists and thinking "how are these things still functioning?" I mean, they're pretty skinny. And I always lead with my arms when I crash. I know that people tell you not to do this, but what else are you supposed to do when it is either face or arms? And no, "lead with the chest" isn't the right answer.
So, once again, I think you are doing something wrong. If you do lead with your arms, think of them more as "feelers" than as "stoppers". They let you know when you have made contact with the ground, they provide a bit of cushioning, and then they allow you to execute that perfect dive roll that your high school gym teacher wanted all those years ago.
So here is my advice to you. The most practical thing you could do would be to buy a dirt jump bike and learn how to dirt jump. Those guys seem to crash all the time and they pop right back up. Seems like a good place to learn.
Alternatively, maybe take up some kind of martial art (Judo would probably be perfect) or gymnastics or something. They will hopefully teach you how to hit the ground so that your bones stop breaking.
Sorry,
Uncle Dave
---
Dear Uncle Dave,
I have a bike that I no longer ride enough for it to be worth keeping because my all mountain bike can do it all and affords me the luxury of only needing one bike. Because of some recent advancements like thru axles, boost spacing, tubeless tires, and 1x drivetrains my bike for sale seems obsolete and therefore I haven't been able to sell it for the better part of the year. Is there any hope or should I just ride it til it dies? What's the point of getting the "do it all bike" when I can't get rid of the ones it's replacing?
Thanks,
Trying to have one bike
---
Dear Throb:
This is a great time to remind everybody of two of Murphy's Law's for mountain bicycles.
1) Your old gear is never worth as much as you think it is.
2) Every new bike ends up costing more than you think it will.
Less money coming in and more money going out sounds like the perfect recipe for holding on to what you already have.
Sorry,
Uncle Dave
---
Dear Uncle Dave,
While reviewing your current response to the MTB fork service interval, I couldn't help but notice your advertised Race Face Loam Ranger Jacket which immediately made me feel discriminated against. I'm a 44 y/o, 6'3″, 260lb rider, so the norm for me when it comes to riding clothes is at least an XXL (depending on the manufacturer). Why is it that so many bike clothing manufacturers fail to meet and support the 'big and tall' segment of the population that 1) hates spandex (does anyone REALLY want to see me in something that tight?); 2) loves to sport new and trendy clothing out on the trail (especially for us older folks who want to present a more youthful appearance because, let's face it, we are as young as we feel and that is why we ride in the first place); and 3) would really like to be able to wear something labeled as a 2XL or 3XL that actually fits like it's labeled?  Am I asking too much?
Regards,
A Large Man
---
Dear Lame:
I'm going to provide one more crucial piece of information to our readers, and let them know that this question is coming from Germany. So the next time you hear people up in Whistler complaining about all the large German tourists puttering around while poking out of their spandex, know that at least one of them is on your side. And it's not nice to stereotype, people, so cut it out.
Anyhow, great job on not succumbing to all the pressure from your fellow countrymen to wear all of the spandex. However, I'd like to point out that at 44 years of age, nobody is fooled by your "more youthful appearance". It's like Donald Trump thinking he has just the ticket for how to get ready for his next beach vacation. You're not actually blending in, you're making yourself stand out.
So don't worry about tracking down the "latest fashions". The general population thinks that we look ridiculous, so you're really just creating a lot of work for yourself in order to impress a bunch of other clueless gentlemen wandering around in the woods on bicycles. Just find some shorts that fit and that are comfortable and then wear a shirt that doesn't make you look too stupid. I'm sure that is possible, even in 2 or 3XL.
Sorry,
Uncle Dave
Oh, by the way, the dudes that know these things have informed me that, as of today, the Loam Rangers are now available in XXL as well. You're in luck, Lame (sorry about giving you that nickname. Sort of.).
---
Cracked Ribs – this might lessen the sting a bit. The Skyline™ 10 LR is a full-featured MTB pack with a lumbar design that gives you maximum stability during aggressive downhill rides. Click here for more info.
---
Uncle Dave is sick this week. Best give him some time to recover before you bother checking him out on Instagram or Twitter. Shit is more boring than usual right now.
---