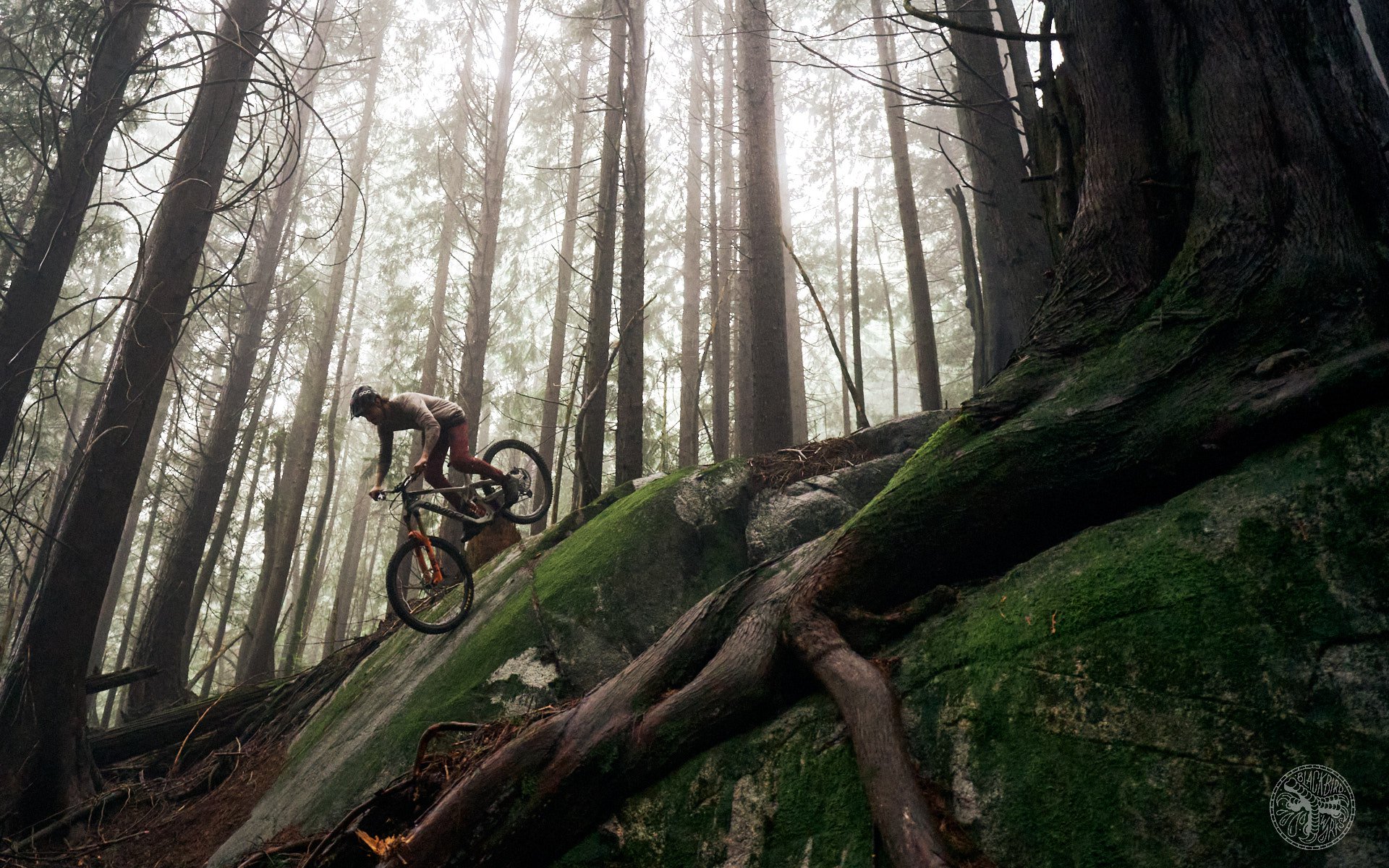 Editorial
Humbled & Stumbled
Did you know you can ride a lifetime on the Shore and never run out of challenges? Like proper, head scratching challenges that you will walk around, or over, and leave it for another, drier day. Those kinds of challenges.
Now think back 15-20 years and remember how many times you picked your bike up and walked parts of a trail? Some of it sure was challenging on those bikes and some of it was just simply unrideable. It was the norm!
The idea of a winding trail longer than a few hundred meters with flow and challenges has not been much of an accessible reality until about 6-7 years ago here on the North Shore. The trails here are full of stunts, and stunts-people. There are stunts that are not even on trails. Just a single monolith of a beast glaring at you from the dark, soaked forest.
There are people who seek, build, and execute these stunts on the daily. With the explosion of people taking up the sport, what once was a meeting ground of familiar faces is now full of strangers trying to make sense of the encrypted trail networks that span whole mountain ranges. The new generation of riders don't care about who built what trail. For them, trails existed for centuries and were merely adopted by us, the riders of iron horses. They may be there in the woods on the same breed of horses you and I gallop on, but with different ideas as to what to do with these paths of bliss in the forest.
The idea that everyone on the mountain has the same motivation as you do is absurd anyway. We can't even agree on whether pineapples belong on top of pizza (they always have and always will -Ed).
I have a deeper connection with some trails. Let's call these My Trails. I have poured hours of sweat into building sections and maintaining some, on others I haven't lifted a finger, but still love riding on the regular. Either way, I get a deep, fulfilling bowl of emotional soup each time I get to spend time on My Trails. I know every rock, root, dip, and jump like the back of my hand and still have challenges left in them to come back for on the next ride.
Sometimes I forget where the rocks and fun lines are if I don't ride them often enough or somebody puts a ride-around into one of the sections that has a challenge threshold. Which all makes me circle back to the way we used to ride trails. Where we did stop, dismount and walked a section if it was out of our pay grade. We didn't immediately seek an easier, alternate line to put in so that we could claim victory and rub it in the face of the builder. Hey, builders are people too, they can't see all the best lines. Or maybe even get a little lazy during the build process since there is a shit ton of it to do.
But we don't just come up with a new line and open up parts of the trail because it is convenient for us.
This kind of behaviour seems like a more contemporary one. The idea of a trail experience that reads like a story chapter is all fine and great. But as this is the Shore, there will be a challenge you don't always ride - or never ride at all - on some trails you enjoy. It would be silly to write the whole trail off because of one feature you can't manage.
Chatting with folks who have gotten into riding recently, I see a pattern in the selection of trails they end up on. Most people will ride exclusively on the trails that don't have a feature they're forced to walk. As if he idea of skipping a challenge is showing weakness. And some, rather than altering their route to enjoy other, less challenging trails, will modify an existing one with a poorly constructed ride around.
At the ripe age of 35 I decided I would get really good at jumping my bike. The Banshee Rune I had at the time with a Cane Creek DB Air shock didn't lend itself to a simplified process and I ended up breaking my left wrist. Twice. In a 6 week span. Gutted would be an understatement for how I felt with the whole experience. Disappointed and scared. I shied away from trails with jumps for a while. I avoided going to Whistler bike park for Pike's sake! The epicentre of all things mountain bike.
It wasn't until a couple of years ago with a half decent setup on a Trek Slash that I started getting cheap air again. I would test the waters on side hits and see if I could get back out there to enjoy all the trails the bike park offered. I wanted to follow friends down A-Line and Dirt Merchant. There was something still not right with the high seat tube of that Slash and my shorter legs just didn't provide enough articulation. Fast forward to the Forbidden Druid I started piloting with a 180mm dropper and a suspension platform that provided stability and confidence, and all of a sudden I could follow anyone down Dirt Merchant on a little bike that could.
I have been working heavily on my jumping game for the past year or so and have made immense mental and technical progress. I can now ride trails that once crippled me with anxiety and enjoy the half-second of airtime I get on some jumps, but most importantly, I can now visualize how a take off will feel before I even attempt it. I appreciate that skill I worked hard on.
My fear now is the atrophy that skill may experience If I don't ride enough jump trails. Will I lose some ability, or have I worked on them enough to retain some style on the moonbooter on A-line?
What do you think?