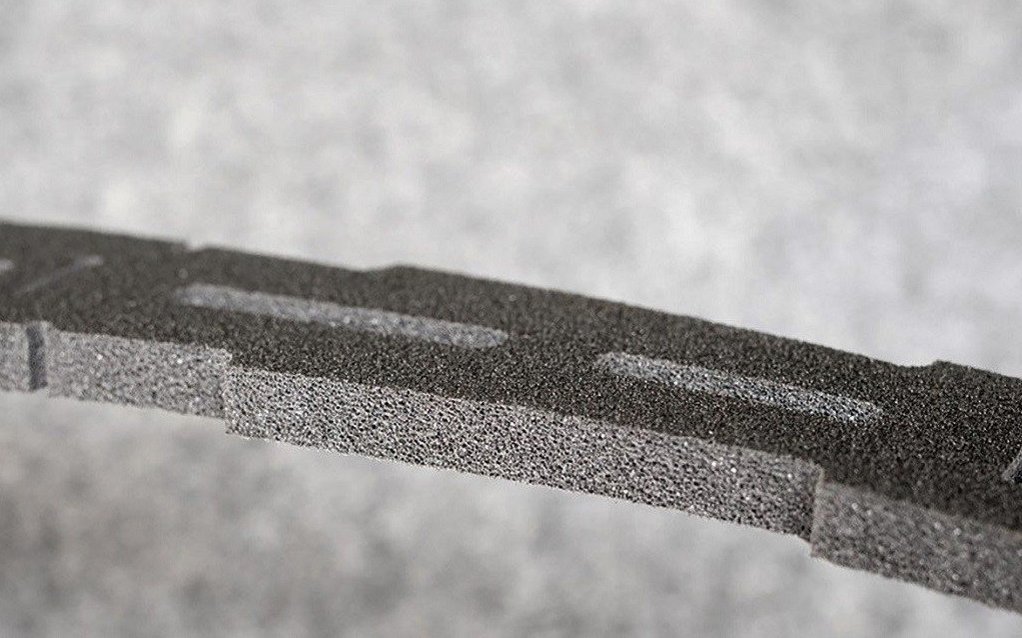 REVIEW | EDITORIAL
Huck Norris Revisited
Insert Extinction‽
I had a great experience with the ride quality and custom setup process of Schwalbe's ProCore, especially for the front wheel. For €69/pair, 85-gram* each, the Huck Norris inserts saved my local Trek Stache experience by allowing me to focus on setting up its tires for support and traction without paying attention to other factors. All my friends who bucked up for Cushcore, even the ones who aren't rim-killers, agreed with Cam's assessment that "the improved traction and suspension performance" were worth the weight penalty.
But then in a recent straw poll I conducted of folks I know who were running inserts I could only track down a couple of riders still riding them - Cushcores in downhill and 'shuttlenduro' bikes for the record. Even more surprising to me, the folks still running them are mainly going rear only. It's all about rim protection, not the ride quality improvement we all appreciated.
*85-grams before they absorb an arguable amount of sealant.

There are plenty of reasons: Weight is weight. Schwalbe never adjusted ProCore for the wider i30mm+ rims that are the new normal, and the special valves clog way too easily*. Cushcore is heavy-heavy and makes changing tires and trail side repairs a PIA. It's still quite possible to dent or crack a rim running Huck Norris.
The promise of countering the weight increase by running lighter tires was a loss leader that resulted in an increase of ride ending mechanicals. New Enduro tires provide almost DH-level support and there's a universal feeling that a heavier duty tire setup tubeless wins everyday against a lighter duty tire with an insert.
As something that seemed revolutionary a couple seasons ago, and with new competitors with their own takes on the concept popping up, the apparent waning of insert interest is a curiosity.
*If I was still running ProCore I'd drill a second hole in my rim and use a regular tube.
Huck Gnarris
Cleaning up my little shop, I happened upon a gnarly-gross Huck Norris insert folded up in a bag. Sort of like finding last month's lunch in the back of a high school locker, my gut reaction was to bin it immediately. The velcro loop that joins the two ends together was fused with goop and the thing smelled like ancient Stan's sealant.
I had disposed of its totally punched partner ages ago. Having run it with a single ply Bontrager Chupacabra (now XR2) on the back of a hardtail, it was totally squished in numerous places. Inserts are certainly a wear item if they're being bottomed regularly between the tire and rim.
On my own bikes I run much heavier casing rear tires and find I get plenty of traction, comfort, and rim protection for my riding from an Enduro-casing 2.6" tire. I had removed this front insert on the Stache when I installed the Manitou Mattoc Pro IRT. Combined with a good tire, the IRT air system and hydraulic bottom out of the Mattoc made it so I didn't miss the front insert.
I resisted the urge to toss the manky foam strip and looked around at the bikes in my shop. I've already installed some Tough Casing WTB Vigilante tires on the Growler 40, as part of my Spring Service piece, and the damping improvement over the single ply Rangers was huge.
Still the complete Growler doesn't cost much scratch more than a top-end suspension fork and the basic Suntour Raidon does struggle to keep things controlled on rough tracks. One Huck Norris insert up front could be a cheap way to add some damping. I did really like how it changed the ramp up in the 29x3" Maxxis DHF 3c I ran on the Stache.
I went as far as getting the cutters out.
The hardest part about testing bikes, and to a lesser extent parts, is deciding when I'm done and that's regularly reinforced by experiences like the one I've been having with my Walt Works this Spring. I've loved this bike since I first built it up and I've experimented with a lot of setups but for whatever reason a switch flipped and I'm riding the bike significantly harder and faster than I was last year. To the point that it was getting hard to balance comfort and traction without hard bottoming* the front end regularly.
"Have you thought about trying Huck Norris?" says my friend Chris. "Huh, you know... I actually have one in usable shape sitting in the shop."
I'm one of those people who hasn't ridden a tire insert in coming up on two years. I don't see myself running one on the back again outside of a shuttle/park bike. But, up front I'm sure enjoying the quieter bottom-outs, the more aggressive ramp up of the tire, and worry-reduced rock garden riding.
There may be something to these tire insert things.
*Yes, I've heard of suspension forks, thanks. Have you tried a modern rigid setup?