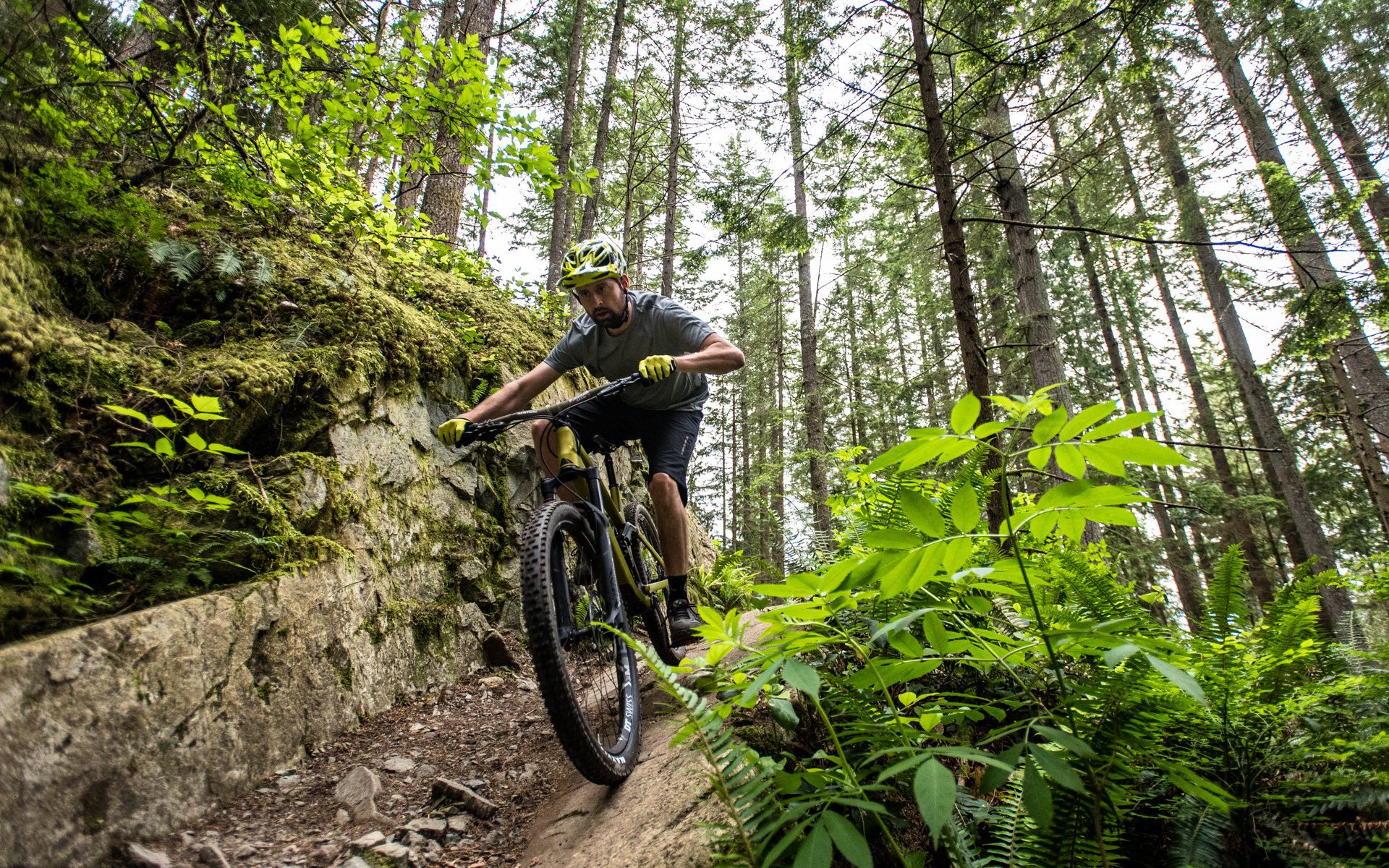 Uncle Dave Speaks
Uncle Dave Questions his Values
The one perk when you write about bikes is that you're surrounded by bikes. It usually doesn't take more than an e-mail or two to beg or borrow that thing that you need, and very quickly you remove yourself from the normal consumer production line. And this is a really, really big problem (for you, not for me).
This became obvious about a week or so ago. I'd been thinking of selling my bike for quite some time. I had ridden this bike approximately once in the previous year, and it really did not make sense to hold onto it any longer. So I started digging in to my storage space, looking for parts to build it out into something saleable. A wheelset here. Some handlebars there. And of course, it was suggested that this would be the perfect time to clean out the storage room in its entirety. "You're in there anyhow. Why don't you get rid of some other stuff?"  As I looked at the 12 bikes scattered across the lawn, I could not deny that this might be a reasonable suggestion.
But really, 4 of those bikes don't have anything to do with me, and belong to the person complaining about the number of bikes. Two of them are loaners. Another couple are obsolete things that I can't stand to part with. I mean… there's a few more hidden away up in the house as well. I don't really know what I'm doing, to be honest.
So out of this, I determined that there were two bikes that we could definitely get rid of. The bike that started this whole disaster, referenced above, and an old VPFree that I built up with discarded parts for my girlfriend when she first started riding. This, I could deal with.
But the problem is that I have absolutely no idea what either of these bikes are worth.
Let's start with the VPFree. From my hoity-toity journalists perspective, I can't see anything but a totally worthless pile of aluminum (beyond the sentimental value). Sure, I understand that it's a bicycle and that it rolls and it stops and it has bouncy bits and some beginner could have a fine time rolling down the Whistler Bike Park on it. But the tires are shot. The brakes are oozing fluid (of course, I found another set of almost brand new brakes hidden away in a box and I swapped them on because that's what a normal person does with a bike they're trying to get rid of for next to nothing, right?). The cranks could be used to jump start an ancient civilization with the gift of hammer. The wheels are 26 inches in diameter. The fork and the shock are coil. It's a 15-year-old bike that has been ridden by a whole bunch of people and that weighed way too much in the first place. I figured I'd see if I could get 250 bucks for it.
And indeed, I could. The people were falling out of trees to e-mail me about my VPFree. I've never felt more desirable in all of my life. I pretty quickly took the ads down and cut off all communication with everybody. One of the final e-mails I received was "WHERE DO YOU LIVE! I'LL COME RIGHT NOW AND GIVE YOU $300 CASH!!!"  When somebody is offering to immediately drive to your house and give you more money than you asked for, chances are pretty good that you've done something wrong.
This makes no sense to me. On one hand, I look at that bike and my attachment to it vastly out-weighs the asking price. But on the other, who in their right mind is going to pay me 250 non-counterfeit dollars for that thing? What the hell is going on?
Moving on to the other bike. This is a really nice bike. It's carbon. 650b. I wrote a pretty glowing review on it a while back and eventually agreed to pay the company money for it after a month or two of e-mails demanding its return. And then I stopped riding it because another test bike entered into my world. And then another one. And one more after that. So, I knew this was a really great bike that hadn't seen the miles that it's age might suggest. I swapped a pair of wheels on that had seen even less use. And a fork that had seen less than that. I took some photos of it. And then I drew a total blank. I mean…I honestly had not one clue what a normal person would have paid for this bicycle while new. Sure, I'd probably discussed their MSRP in some kind of abstract form during the review, but that didn't really mean anything to me then. How on earth would I figure out what it is worth now? I felt like Bill Gates on a talk show, struggling to figure out what a tater tot was, let alone what one cost. I looked at what similar builds were asking online and the prices seemed crazy. These people seemed like actual lunatics, asking for that kind of money. I was at a total loss. So I priced it at what I thought was a fair amount. And I proceeded to get bombarded with e-mails, to the point where I stopped responding and I considered faking my own death, just to avoid having to deal with the whole thing.
And this is a problem. It's bad enough to gain a sense of reality when you're in the habit of paying $5,000+ for a mountain bike every few seasons. It's worse when you're in the habit of not paying any money for those same bikes every 6 months. How on earth can you talk about value when you have no experience paying money for the thing that you are talking about? And this is a really, really big problem (for you, not for me).
When the gatekeepers to gear for your sport have a distorted sense of value, the recommendations that they produce will be implicitly flawed.
Here's a hypothetical example. Imagine a travel writer is given the task of reviewing a new airline. The airline offers three levels of service: Economy, premium economy and business class. Of course, the airline wants to put its best foot forward, so they set our writer up with a business class ticket. Not only that, they flag that this guy is a special customer, and each and every request that he makes, no matter how trivial or bizarre, gets immediately dealt with. This guy returns from his trip and writes an article about how great the service is and how worthwhile it is to spend the extra money for business class because of how much better it is than economy. This would be totally insane and nobody would take that recommendation for anything other than an exercise in marketing that doesn't really apply to them. Yet here we are.
I'm generalizing and projecting here, but I would hazard a guess that many of the people writing the gear reviews that you so love to read, have very little concept of the value of the goods that they are talking about. I'm not saying that reviewers are lying to you, or that their opinions on performance are wrong. But I think their opinions on what that performance is worth, definitely are skewed.
Each time they receive a product or a bike that they pay nothing or very little for, even if that is on a temporary, on-loan basis, erodes any sense of value that they once had. We're all a function of our experiences, and when we're denied the experience of paying retail prices for gear, we lose a little something. If all of our experiences involve riding bikes that we have not paid for, gradually, and eventually, our entire concept of value will be erased. This is inevitable. The very people tasked with capturing the pulse of the sport are slowly drifting away from the rest of us. You. Whatever.
I don't have a solution for this. The system it pretty rotten, but I'm not suggesting that we blow the whole thing up (I mean, I'm an idiot, but I'm not stupid). I'm suggesting that you keep this in mind the next time you're reading about the latest bike. Each time a review suggests that this brake is so much better than that one, or this drivetrain shifts quicker than the other, or that the carbon version is worth it over the aluminum, remember that the reviewer may have a totally valid opinion about that bike, but that they paid nothing for it, and their concept of what that bump in performance is worth, might be flawed.
Sorry,
---
Uncle Dave's Music Club
I think I've talked about Courtney Barnett a couple of times already. But I don't care. She's awesome. And her new album is pretty awesome. And you should listen to it.
"Need a Little Time" is close to perfect. It's haunting and mellow yet still has that underlying Courtney Barnettt "I'm going to rip your face off with my guitar" quality to it.
And now I'm going to spend the next hour watching Courtney Barnett videos on Youtube. I mean...Jesus. I already told you about "Depreston", but watch this live version! Oh my god! How does she do that! And oh my god! at 3:17 look at that creepy woman looking on, from just beyond the mike stand! I love it.
October 10th! And...okay. One more!
No prize winner this week because Dave rejected all of your questions. Or maybe he just had a bee in his bonnet. Either way - get a question in, one good enough to push Dave's buttons, and you could win some sweet personalized grips as well as frame protection and gloves from Lizard Skins!