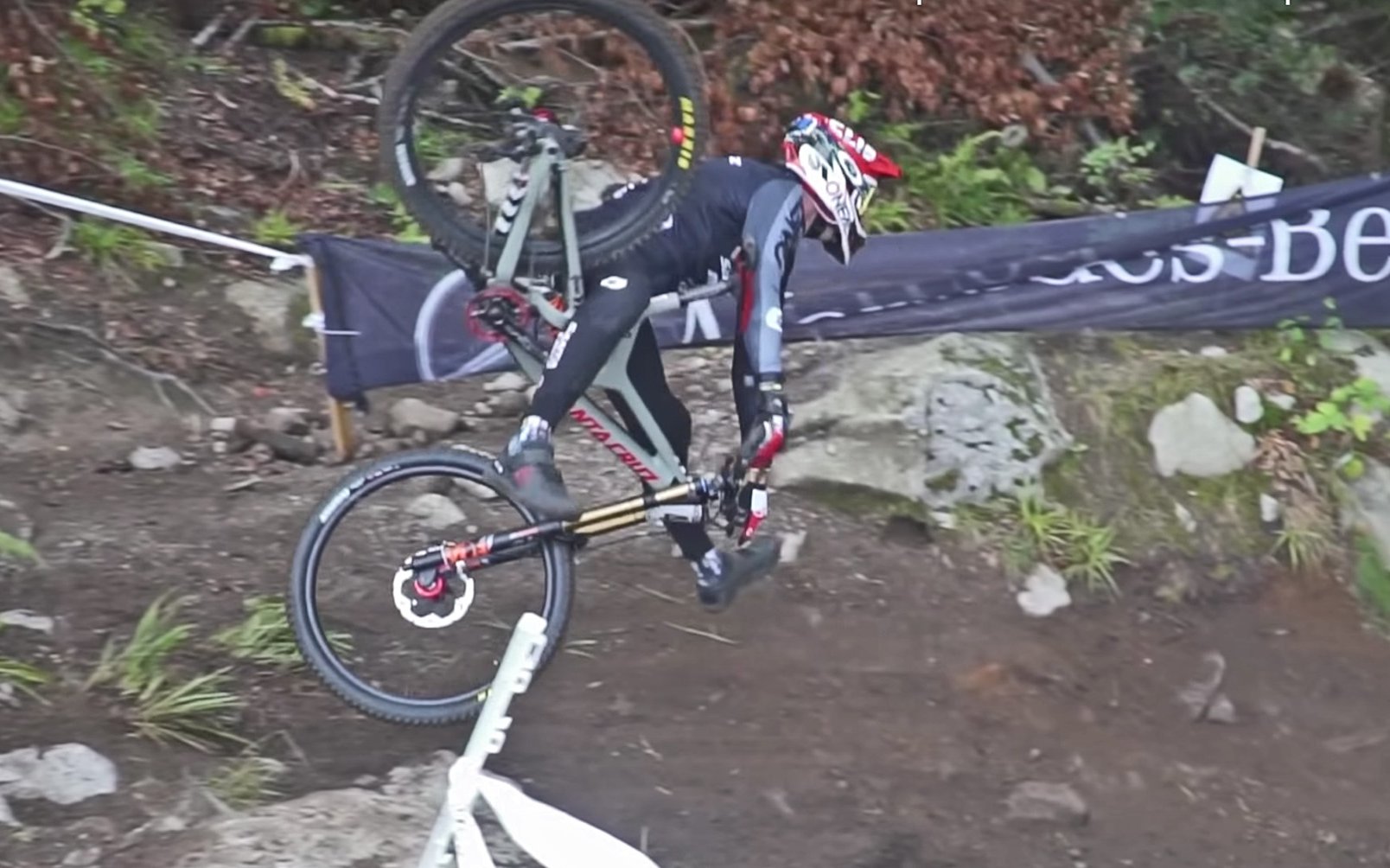 Cathrovision World Cup Videos
How did Martin Maes Crush the Field?
Ben Cathro has been producing the most interesting World Cup content of late. His line choice videos have demystified some of the factors that allow the best riders to shine. Stringing together a few Cathro lines can buy you a big chunk of time. 
I've even heard that there's a groundswell of support from riders who would like to see Ben added to the commentator line up on Redbull TV.  
Below you'll find his theory about how Martin Maes laid down a run, and in particular one segment, that the best downhillers in the world couldn't touch. You'll notice there is no commentary because Martin wasn't among the last twenty starters.
Martin Maes Winning Run from La Bresse
Some really interesting line choice clips and a chat with Gwin about his new wagon wheeler.
And one more of Ben's videos from La Bresse