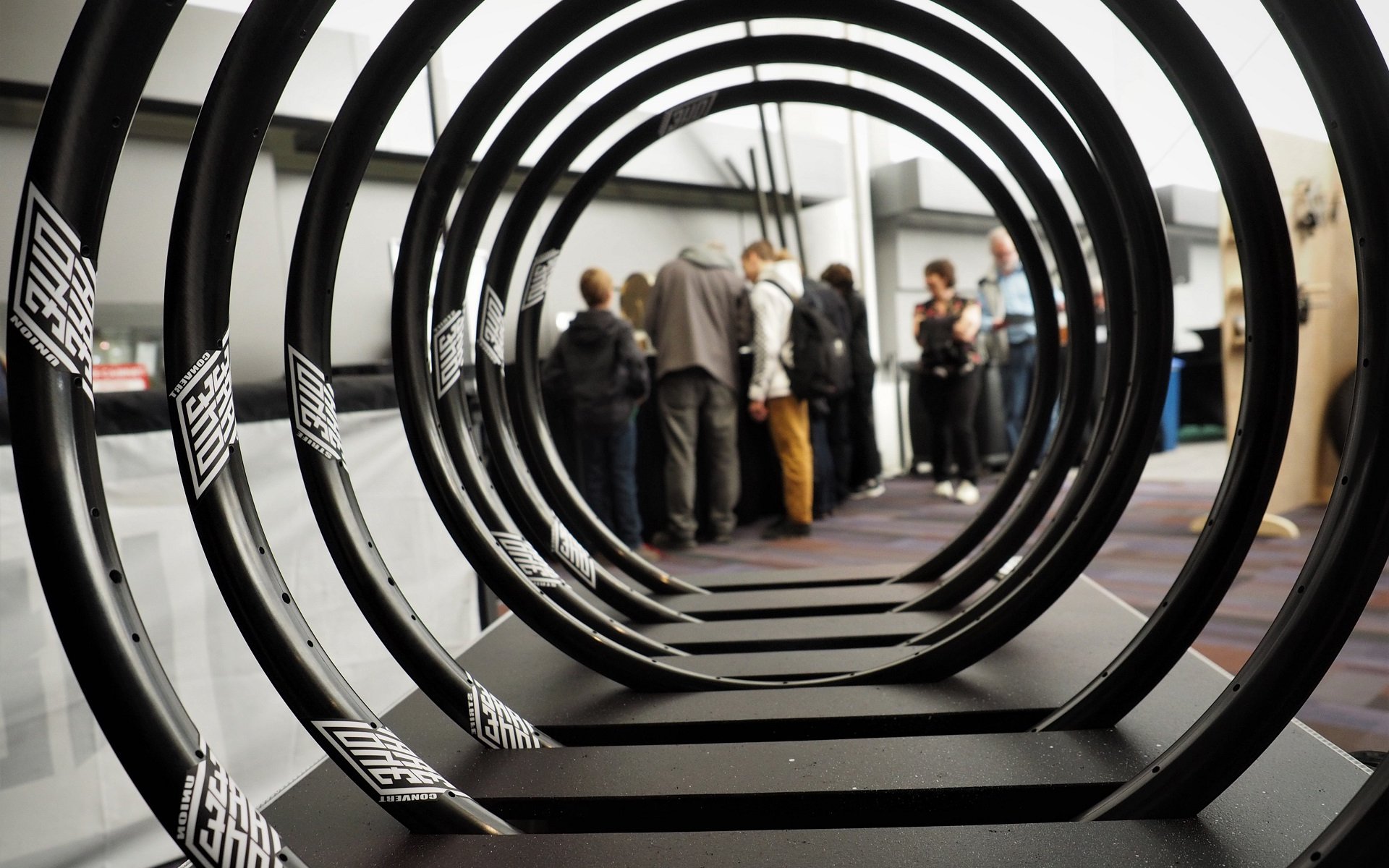 PHOTOS & COMMENTARY
Highlights From The 2019 BC Bike Show
BC Bike Show
From the outside looking in, Seamus and the crew at the BC Bike Show did a great job this year. All the exhibitors I talked to were impressed with the turnout and interactions, Airrecenter put on a great show with a host of riders showing off on the ramps, and there was lots to see for the bike nerd and more casual observer.
The only complaint I heard, and mainly in jest, was about the sheer volume of e-bikes from the high-end, to the slag, and from the true pedelec to the pedal-less e-motorcycle. Three thoughts on the subject:
I am one of those pragmatist non-smokers who had no problem with the Benson & Hedges Symphony of Fire and Du Maurier Jazz Festival - and so on.
There is some truly epic sh*t out there in e-bike land. If I was Specialized, Giant, Trek, Rocky Mountain, etc. I would not be worried.
The coolest bikes on hand at the whole show were the 'devil's advocate' specials from Bowhead. There's a level of creativity, with design and materials, and mad science in the world of adaptive bikes that simply doesn't exist in the optimized pedal-bike world of 'it looks like a Trek'.
With an abundance of time and money the one thing at the show I'd add to the list of my personal possessions, and experiences, is a flat bar commuter bike made by me. I wouldn't trust my own handiwork hammering down local trails but I like to think that with Paul Brodie's saintly patience and keen experience I could make something I'd be proud to ride.

Looking for something different? Check out the frame building program at UFV.
I'll hopefully never need to actively peruse the adaptive bike market for myself but a roll through the Bowhead booth is an impressive experience all the same. The Trust Performance linkage fork is a bit 'meh' compared to the steering systems on these machines.
Chromag, We Are One, Paul Brodie, Toxik Design, and Dekerf were holding down the handmade section. I'd personally love to see a section truly dedicated to handmade bikes, and hopefully the show's growth would encourage more small builders to attend and bring more examples of their craft.
I'm not into bike packing, but it's quite notably alive and well although I'll have to wait at least another year to fulfill my dream of meeting the crew from Porcelain Rocket. I admit it's a bit of a pedal from Calgary, AB.
Brodie had a cool tent setup in their booth and a strapped-and-dirty 2019 Romax Adventure looking wicked in stock pink.
The SuspensionWerx booth was close enough to the Airrecenter jump setup that everything shook when a rider hit the deck. It was a fun display of riding and really well received by the crowd. James and James were unshackled from their work benches and out answering questions - and A LOT of those questions were about coil forks and shocks.
We Are One brought along their full selection of rims and had them laid out for folks to pick up and examine at their leisure. They also had a prototype bar on hand - it's pretty easy to imagine that one step beyond making rims will lead to another.
With a solid turnout and positive reviews from the exhibitors and visitors I'm looking forward to seeing the show grow in attendees as time goes on. If the trails are frozen over again next year, and even if they aren't, I'd suggest checking it out.
More information at BC Bike Show.