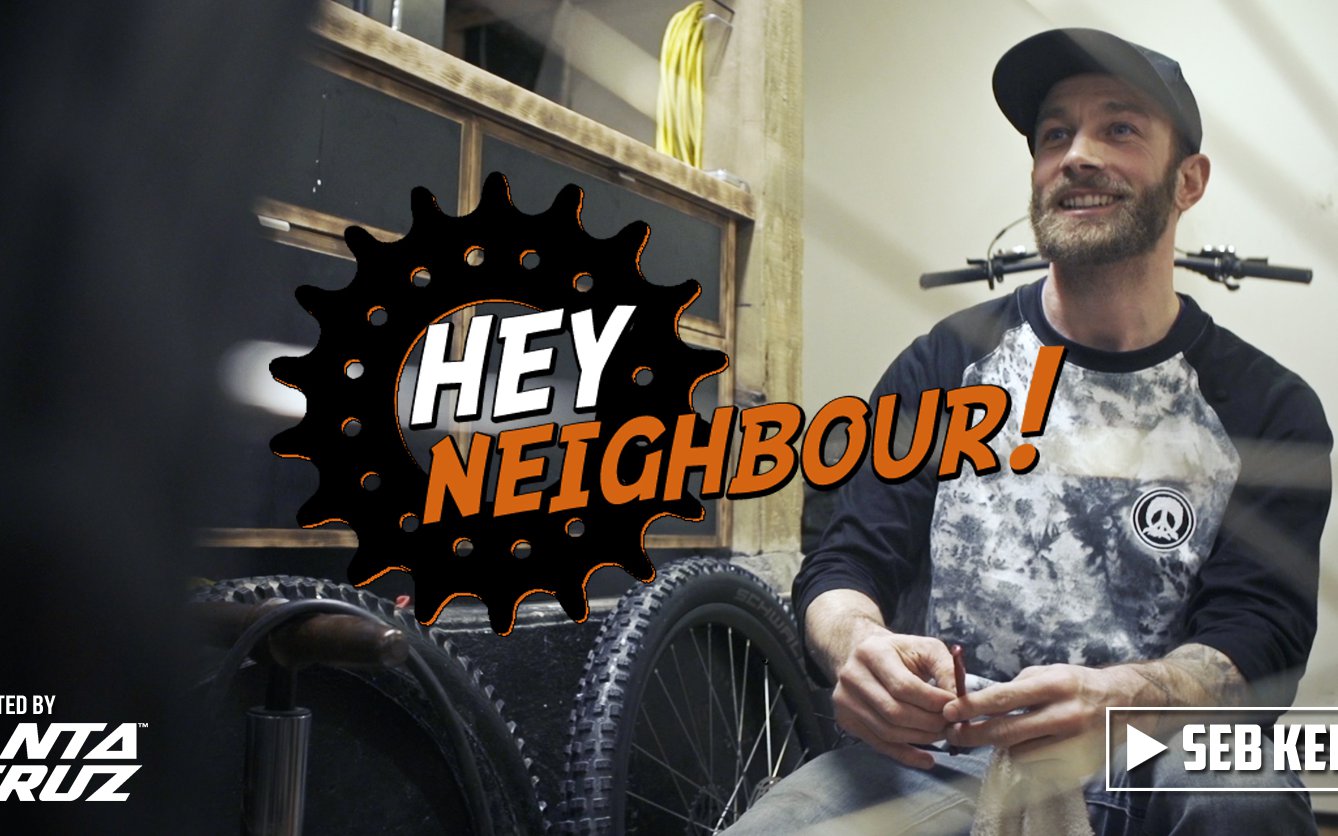 Hey Neighbour – Seb Kemp
Who The Hell is Seb Kemp?
Even Seb has trouble answering that question, as you'll see in his this episode of Hey Neighbour. We tried to sort this out by pointing the camera at him for a change. If you know his name you've probably read his words or seen him on video, (Shit Mountain Bikers Say anyone?) but Seb's roots in mountain biking reach below the media veneer.
Even as his notoriety has grown, Seb has continued to express himself by building trails. In his words: "Writing and filmmaking might be the most explicit ways of doing it, but trail building results in a tangible object which displays a builder's energy, their will, imagination and philosophy. Every tire that follows a trail is taking the journey or reading the story a trail builder has written."
Building and riding are simply extensions of the same activity in Seb's mind: "Trail building also feels more important than riding to me. I think I spent more time building last year than I did riding and I don't feel like I lost anything, rather I feel like I gained more. Biking doesn't have to be about the bike, or even biking. It's about anything that a bike stirs you to be passionate about and sometimes that can appear, to anyone not looking carefully, as something totally unrelated."
Seb is an inspired teacher and coaching is another outlet for his obsession. Mr. Kemp is one of those rare individuals who always gives you full attention. Turning off the noise in the background and connecting deeply with people seems increasingly rare – but for Seb it's his default – and it's part of what makes him a great instructor.
These are the things Seb does; writing, building, teaching, filmmaking. But they are not who Seb is. Most of us are pushed and molded by society into following a certain path. Seb Kemp is one of the few people I know who lives a truly authentic life. Status and trappings are of no interest unless they lead to real experiences. He seems to rage against any predetermined impulse and to depart radically if he finds himself on a route he didn't choose.
And he's better than you at everything (except grammar).
Who the hell is Seb Kemp? Whoever the hell he wants to be.
Hey Neighbour is brought to you by Santa Cruz.
---
Should the industry slow down?