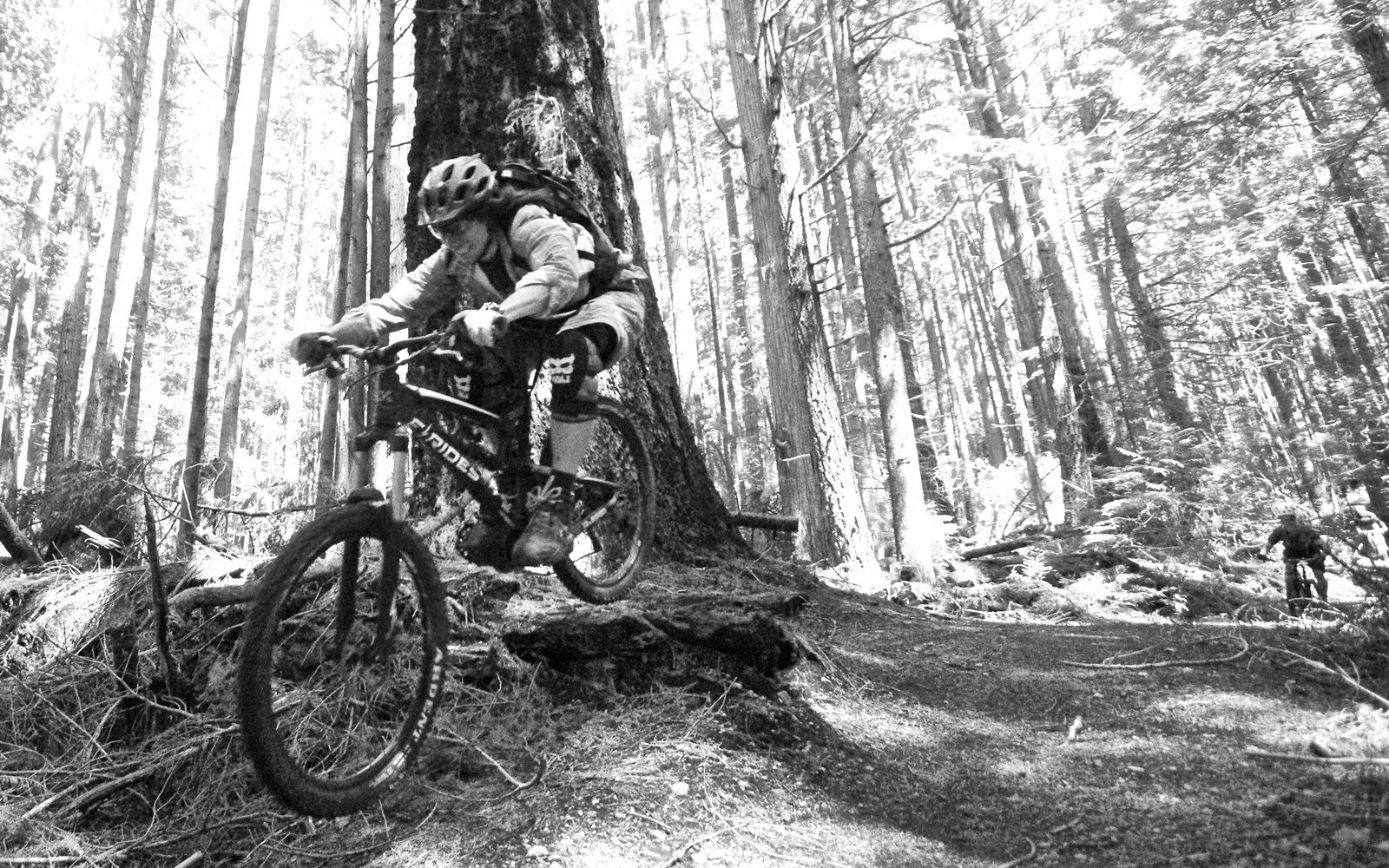 Hey Neighbour – Bjørn Enga
That electricity is gone.
Numbed by video games and youtube, the audience of today has seen it all. We're bored and jaded, chatting and texting our way through action sport film premieres – but it wasn't always thus. Bjørn Enga and Christian Begin used to generate huge stoke at their premieres. Kranked III at Richards on Richards in Vancouver sticks out most in my mind. The audience was rapt and the cheers that erupted for big moves, especially Wade Simmons' wizardry, were thunderous and genuine. I bought a VHS tape on the way out and played it over and over again once we got home. This may have been the beginning for action sports movies – but the early Kranked vids were legit.
Bjørn, along with Christian, also broke trail for Derek Westerlund of Freeride Entertainment and Jamie Houssian of The Collective – both of whom got their start on early Kranked movies. And yet the segments that are the most iconic to me, The Coastal Crew from Kranked 8 and Ryan Leech's Rypods from Kranked 6, are from the later years. Those pieces hold up incredibly when compared to today's movies, making it clear that Bjørn's artistry has staying power.
Mr. Kranked is no longer scouring the globe for the shot. These days he's running his Kranked empire from his beautiful Sunshine Coast home, exploring new trails and embracing life as a family man.
Will we see more from Radical filmmaking? Here's hoping, but the Kranked legacy will live on regardless.
Hey Neighbour is brought to you by Santa Cruz
---
Do you have a favourite Kranked vid? Fave segment?