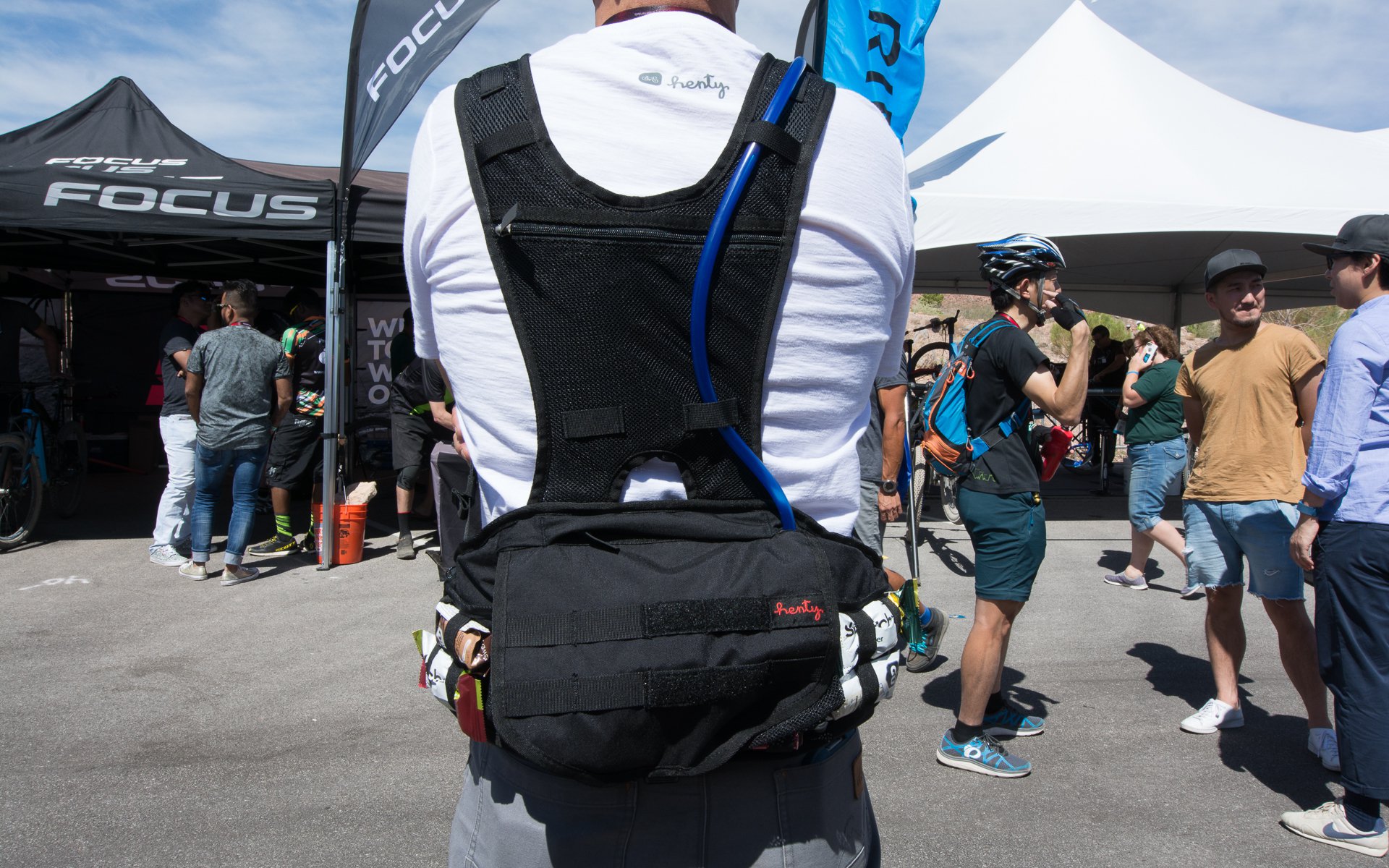 So enduro!
Henty Enduro Backpack
Tasmania's Henty was showing off their new Enduro Backpack at Outdoor Demo. Though it was soft-launched at the EWS in their backyard earlier this year, this is the first we've seen of the low-profile pack in North America. The pack holds up to a 3-liter bladder of the customer's choice, and offers an additional 5-liters of storage for tools and such, including a waterproof zippered pocket for all things smartphone. An adjustable waist strap and shoulder straps are designed to fit a wide variety of body types and distribute the weight of a full bladder impressively well - at least while standing in their booth for a few minutes.
Not quite Henry Ford, the Henty pack will be available in camo as well as black. But, the camo comes with a $20 premium due to importing the material from New York to Taz, then back to the US for distribution. Both are available now, with retail prices at $110 and $130.