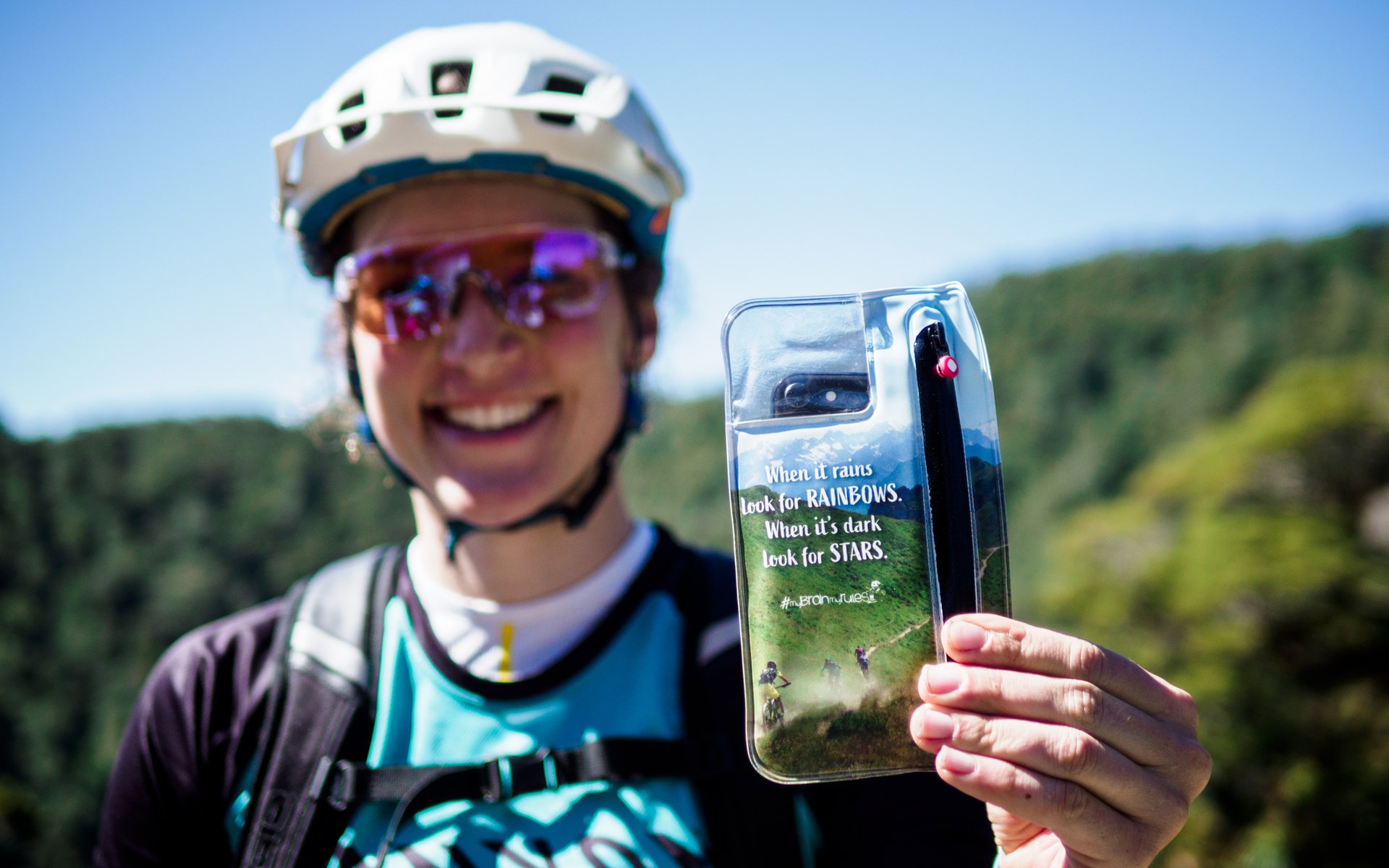 PRESS RELEASE
Help Get Lorraine Truong Rolling Again
After suffering a major crash during an EWS event in 2015, Lorraine Truong has struggled with TBI symptoms and mobility issues that have kept her from regular work and riding. Ines Thoma and pOcpac have come together with a fundraiser for Truong to help her procure an action sports wheelchair. All of the funds raised will go directly to Truong, and you can find details and a link after the break.
---
Lorraine Truong is a Swiss Enduro and DH rider, also known as "Pocket Rocket." You have probably heard about her story. She had a big crash at the Enduro World Series Race in Samoëns back in 2015 and has been suffering a brain injury ever since. She can't work, cycle, and relies on a lot of support in daily life.
Lorraine is one of the most positive and talented riders in the bike circus. Ambitious and focused, always having a laugh on her lips and always good for a joke. What she needs is a better wheelchair designed for real movement and sports. One with a frame made for shredding, suspensions, strong wheels and proper tires. Something young, wild and free. A wheelchair that is just like herself. The cost of such a wheelchair is about 5000 euros. That's a lot of money for a girl who hasn't been able to work for more than 3 years, but not too much for every single one if we all help together.
Please help us with a small contribution and get one of the #mybrainmyrules phone bags with the value of 20-24 Euros. The pOcpacs come in two sizes and they are super useful for all outdoor activities. Water and mud resistant, space for coffee stop money and you can still use the camera and the phone. Important for all you Instagram junkies out there;). And the best thing: every single Cent goes to Lorraine! Check out the pOpac store HERE.