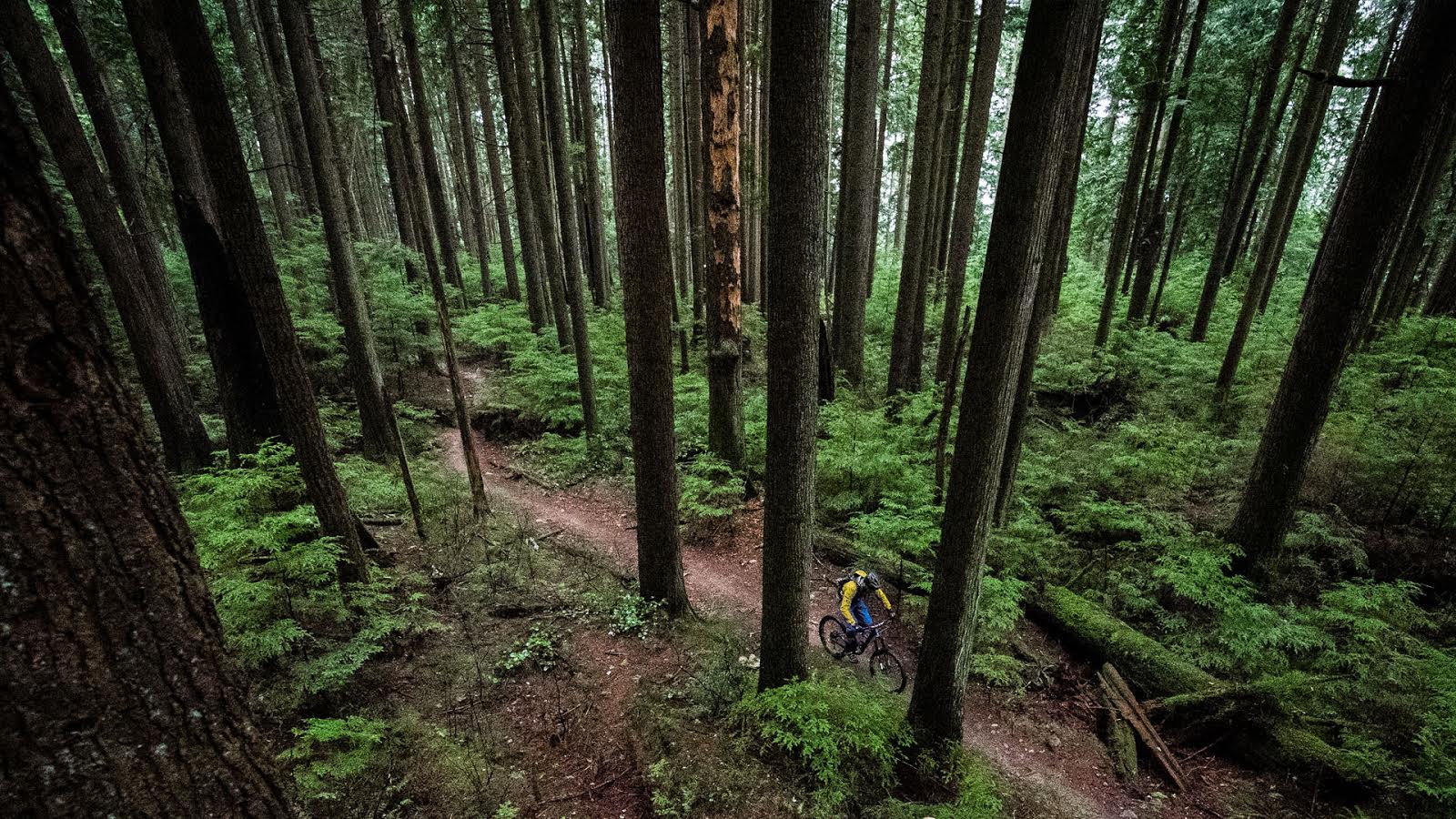 Heli-Droppin' at Tenquille Lake
Every year the Decline Symposium goes off in Whistler involving Decline Magazine editors, product testers, and industry representatives. Chris Winter of Big Mountain Bike Adventures took the opportunity to take a classic heli-drop from the Pemberton Meadows, and put his own spin on it for all the attendees of the Symposium.
It was an opportunity for Big Mountain to give the Symposium a unique and special trip unlike any year previous. By the look on their faces at the end of the day, Big Mountain showed Decline what true backcountry BC mountain biking was all about, and they had learned how about Chris Winter's desire to imprint fond and lasting memories.
Big Mountain is known as the leader in mountain bike travel, and at the helm of the company Winter is a mastermind of good times and adventure. Chris started Big Mountain 10 years ago this year, and has successfully navigated mountain bike travel around the world. Based out of Whistler, he has a strong connection with the Sea to Sky corridor and loves sharing his passion for classic descents such as Tenquille Lake. This privately made trip for Decline Magazine was led by Chris Winter, Adrian Bostock, Paige Bell, Seb Wild, and myself.
Tenquille Lake is a beautiful and pristine area in the sub-alpine above the Pemberton Meadows. There are multiple ways to approach the lake, but descending down from 1000ft above the lake on alpine scree and snow is an experience not many get. The typical heli-approach is to navigate off of Mount Barbour, and descend down towards old miner trails. With Barbour still covered in snow, we had to make adaptations to the plan and come up with an alternate route. After some fly by scoping, and radio discussions, we chose to drop a southeast facing aspect above the lake, keeping the adventure alive for Chris Winter, and the excitement at an all time high for the clients.
With 30 clients from the Decline Symposium being led by the 5 of us, everyone got an amazing trip in the helicopter. The heli was logistically organized to accommodate 2 bike slings and 7 round trips delivering people, so everyone got their fair share of views and breathtaking meadow lounge time. Taking a helicopter flight up from the flat and wide farming lands of the Pemberton Meadows and into the steep drainage of Tenquille Lake is a pretty surreal experience for a lot of people. Landing on top of a wild backcountry descent 1000ft above the lake is a once in a lifetime opportunity.
From the location of the drop, we descended in two separate groups down snow and scree, across alpine fields, riding faint glimpses of singletrack between all mountain interpretation sections. Once at the lake, the first group took the opportunity to snap photos and get their feet wet while waiting for their co-workers and friends. There is a sub-alpine traverse out of the drainage before you come face to face with the Pemberton Valley, and once you reach the view there's a fast traverse of soft singletrack and loose technical rock to the bottom. Tenquille Trail saw a massive forest fire a few summers ago, so parts of the descent are quite a bit more technical than they used to be. Cruising through the burn into the thick woods has that classic Pemberton feel of loose drifting on dust and rock. It's an amazing feeling to be riding fully wide open and concentrated on a piece of singletrack for thousands of vertical feet.
I asked Chris Winter a few questions about what it's like putting together these adventures, and what he likes to see out of the day.
Stephen Matthews: Chris, how did this day opportunity to work with Decline Magazine come about?
Chris Winter: Big Mountain Adventures was approached by Decline Magazine to create an epic day of riding outside of the Whistler Bike Park. Big groups and challenging logistics in remote locations are our specialty, so of course we jumped at the opportunity. Our first challenge was to find a trail that would suit the variety of riding levels and bike types. The trail request was super fun, not too technical and generally downhill. Mount Barbour and Tenquille Lake was the perfect choice but a few things had to be eliminated out of the equation before confirming the event.
SM: What kind of issues can backcountry trips have?
CW: Blow down can be a big problem on this trail so we had local Pemberton riders scoping it for us leading up to the event. We'd had a big snow year and a cold spring so snow was an issue. The pilot did a fly by a week out and he came back saying at least a meter on North-facing slopes. Ouch. Then of course the weather, helicopters don't like flying if they can't see. 24 hours out, we made a call that the trip was a go. We made the call to abort dropping on the summit of Barbour and instead chose a south-facing shoulder about 1000 feet above Tenquille Lake.
SM: Client numbers for this trip were pretty big for a heli-drop, how do you think it went?
CW: We had 35 bikes and 35 riders in the high alpine on a Saturday morning. Amazing! In the end the descent was adventurous but we made it out with a few scrapes, some big smiles and a ride that the riders won't forget.
---
Ever done a heli or float plane trip with bikes? Drop in with your adventure stories below…