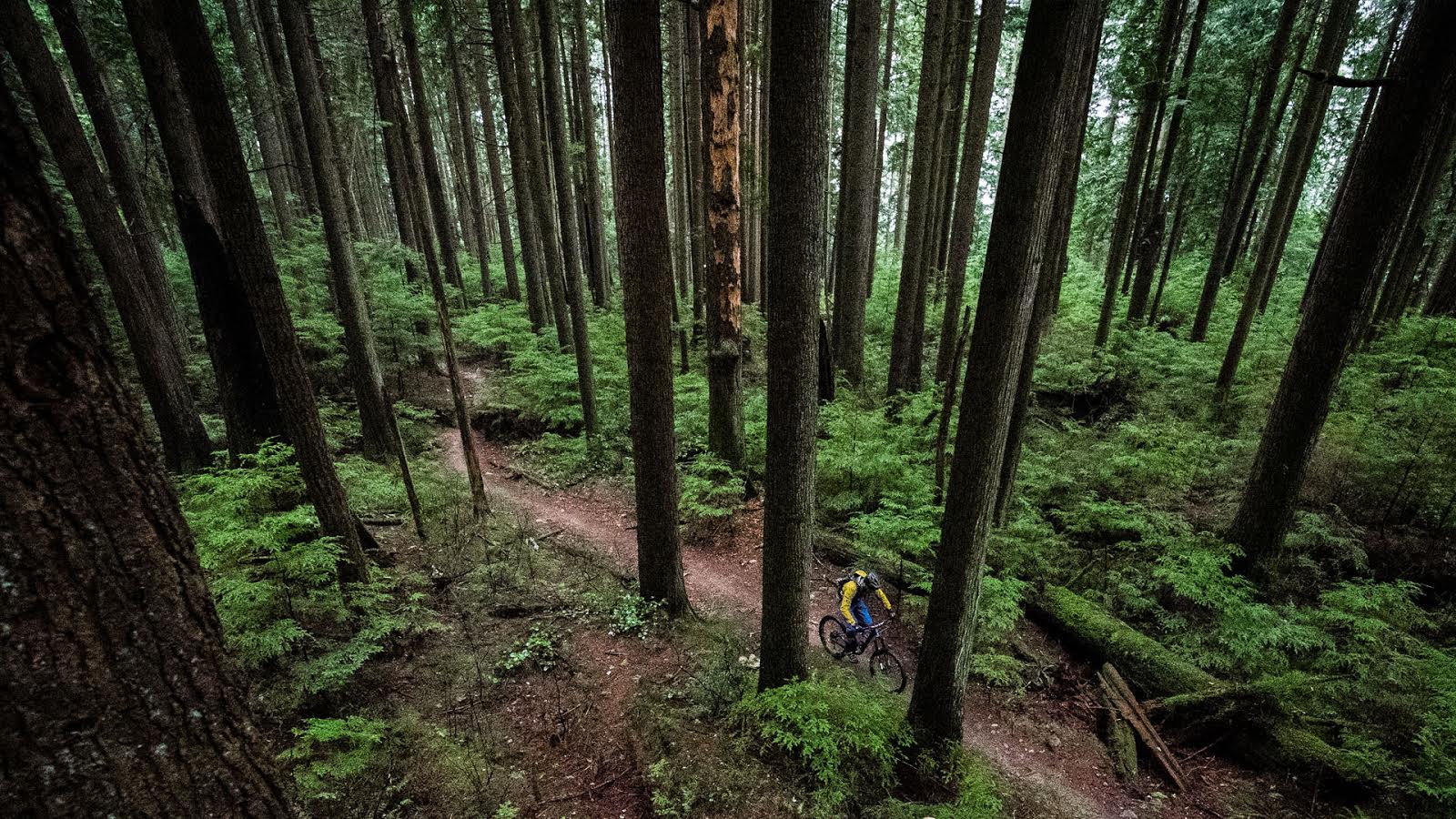 Half Nelson Gets Some Love
The legendary trail Half Nelson trail in Squamish has received a lot of love this spring. Trail building giants Dream Wizards have logged several weeks of excavation, shovelling, raking, and tamping, to bring this 3 kilometer downhill pump track to the next level.
Half Nelson is a half hour climb from the pull off on Ring Creek FSR. It is a multi-skill level trail, and has over 70 berms, 50 drainage features, 100 jumps, and nonstop line choice with more options than a grocery store candy aisle. It's a mountain bike flow trail in the forest with rollers, doubles, triples, and table tops.
Meet Sid Slotegraaf. He is Dunbar Cycles' newest addition to the Downhill race team. Getting loose on his Transition Covert 650B trail bike is his favourite part of his training regime. A recent migrant to Squamish from wintery Ontario, Sid is also the newest addition to the Dream Wizards trail crew. We got a chance to head up to Squamish with Sid and film some brand new lines and sections of trail.
Half Nelson is ready to ride, so grab your bike and see for yourself how much fun you can have on a bicycle. If you see Big Red Ted on the trails make sure to stop and say hi and thanks, a lot of the work he does is volunteer and he often runs and maintains his machinery out of his own pocket.
---
Sid can shred! Definitely hitting the big boy lines out there.