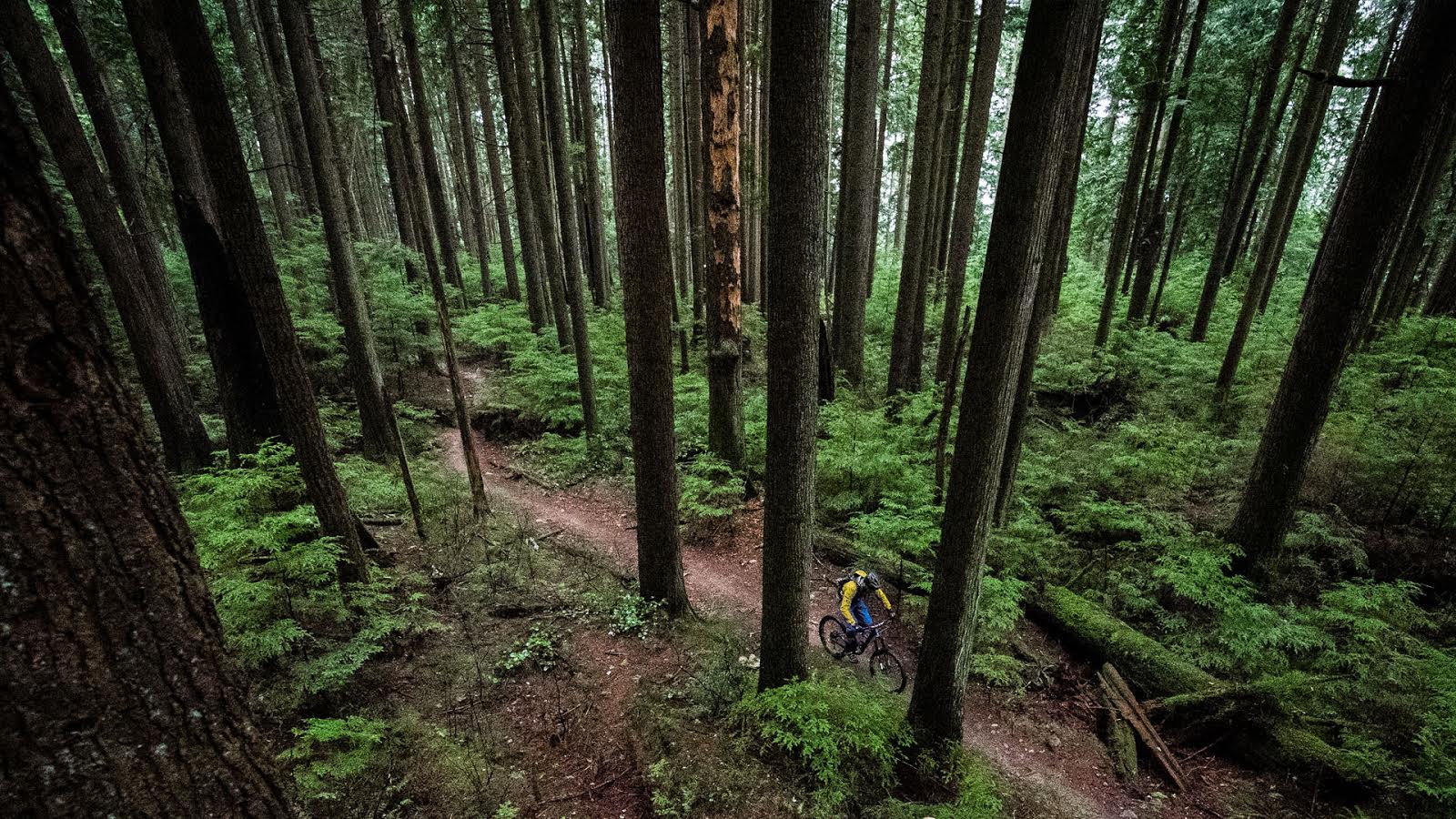 GT Sensor X Pro: First Impressions
I'd previously had a chance to ride a 2014 Sensor (Carbon Expert) and was pleasantly surprised at how much I liked it. I liked it even with the wimpy brakes, noodly fork, greasy tires, a long stem and narrow bar that last year's bike came spec'ed with. Actually, scrap the last two, I could deal with the other stuff but not those. Anyway, the bike was pretty damn good; It was playful and it begged to be ridden harder than I'd expected when I first set eyes on it (because of the aforementioned brakes, tires and fork). I had a big soft spot for the Sensor after that but felt it could be so much more if only it was dressed a little differently.
Well, it's as if someone could hear my grumbles because this year. GT not only revised the parts spec of the Sensor range, they released a souped-up version of the Sensor (the Sensor X Pro) that comes laden with parts that not only keep up with the bike's abilities but allow the Sensor to really excel.
Much like Specialized's EVO line of bikes the Sensor X Pro is a highly tuned version of the standard model. The fork, drivetrain and even the cockpit has been upgraded in a way that will suit riders who love a little va-va-voom. The kind of rider who wants to go on an XC ride but will probably be looking to maximise the fun had on the downhill sections. Or perhaps for the rider who will have their head up looking for the places to lark about on the trail and not just have their head down pounding the cranks to the end of a segment in the most efficient –and perhaps safest–manner possible. I think there's a third variety of rider but I promised myself I'd get through this article without saying that word…
I've only managed a quick few rides on the Little Redhead, still barely time to get everything setup 'correctly' and blow off the cobwebs after not riding so much this summer – which means reminding myself of the difference between what the bike is doing right and what I'm doing wrong.
(Potential) Negatives: I'm unsure of the Mountain King for a front tire. There is traction but the rounded profile, widely spaced knobs and shape of corner knobs give them a very linear drifting; that is, once you start to drift you feel that they will predictably keep drifting at the same rate forever, unlike, say, Maxxis Minion DHF tires which have a predictable drift which is followed up by a predictable catch point. Also, maybe I've been spoiled by the mighty Schwalbe Magic Mary, a tire so outstanding when in the hand of ham-fisted, overly aggressive, foolish riders that it's almost cheating. The Mountain King as front tire, on the other hand, requires a delicate hand, more careful line choice and less forceful pressure control.
Also, the cable routing is awful. Not bad, but shockingly terrible. Right out of the box the outer cable for the rear derailleur rubbed on the shaft of the rear shock, causing some of the precious Kashima coating to rub off. It's like someone forgot to tell the bike assemblers how best to do it and someone in the factory just figured this way was the funniest, weirdest way they could do it.
First impressionz though: this bike is fun. It's not to say that in the right hands the Sensor X might not be a super-serious, race-ready, time-seeking machine but it's got a lovely lively character that so far has coaxed me to add a couple little pedal strokes and pull-up harder out of turns. I've even fitted flat pedals on it just to have even more reason to prat about. After a few months of riding I probably won't judge this bike on how fast or how many gold stars it can score, but rather how many rides I come home from with a shit-eating grin on my face. Bring on the faeces.
GT SENSOR X Pro – $4340 msrp
---
Seb's got his party on and the Sensor X Pro looks like a good value bundle. Have you seen Elmer Fudd on your travels lately?