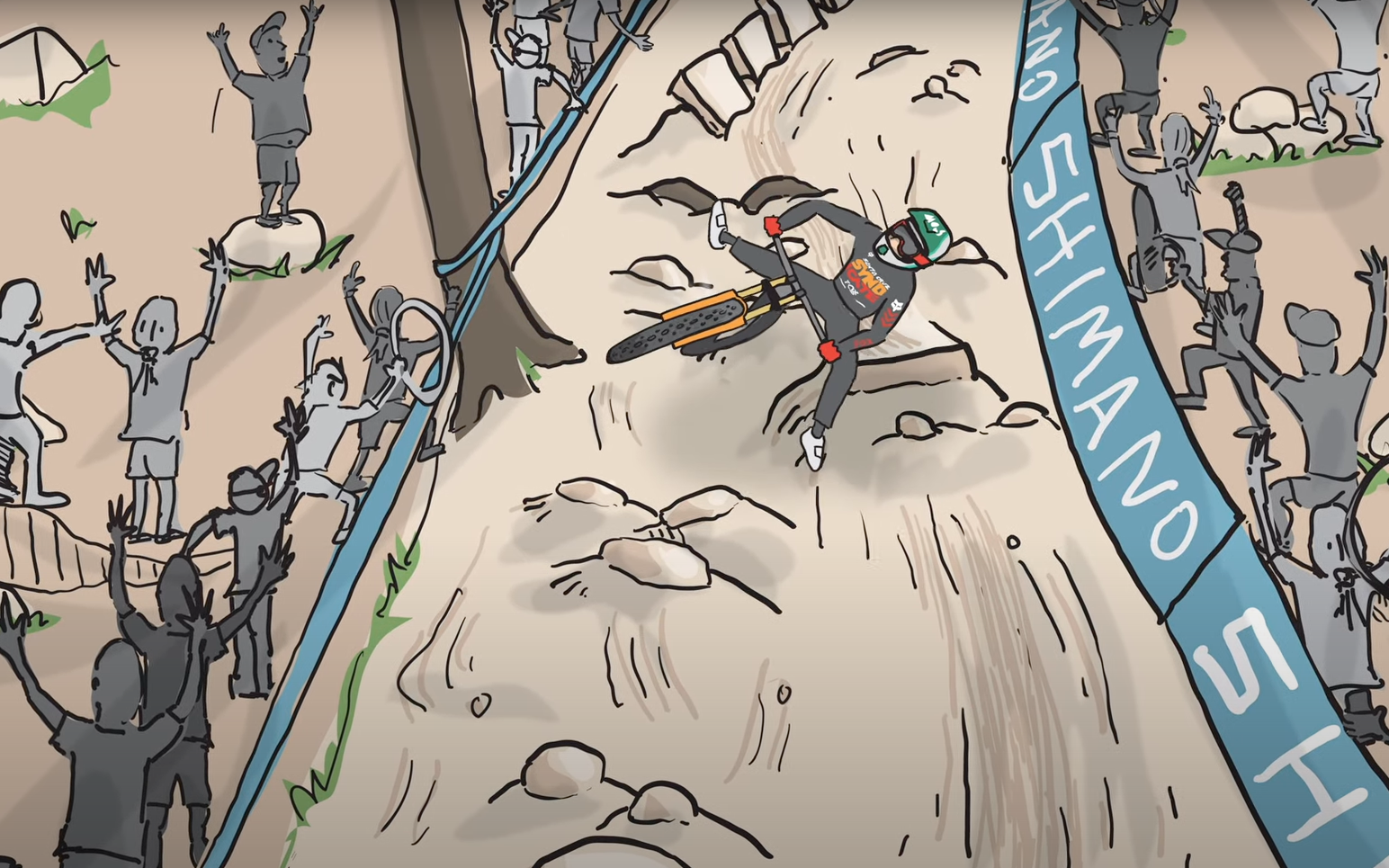 ANIMATED VIDEO
Greg Minnaar: Fearless, Almost
If only we could get more collaborations like this one! Greg tells the story very well and does a nice job with the details, and Taj's animation is incredible. Cameo by all around good guy Gaspare Licata (Crank Brothers CEO).
---
The great Greg Minnaar tells the story of his crash and injuries at the 2022 Val Di Sole World Cup Downhill race.
Animated by: Taj Mihelich @tajlucas https://www.tajmihelich.com
Music is thanks to: Able Drugger's song Silencer https://abledrugger.bandcamp.com/albu...
Jape's song Floating https://jape.bandcamp.com/music
Sound by Jeff Frenette.
Story told by: Greg Minnaar Gaspara Licata Sarah Cannon
Thanks to: Stew Johnson David Jack Anthill Films Sandy Carson Karen Kloss
Extra special thanks to: Greg Minnaar for sharing his story.