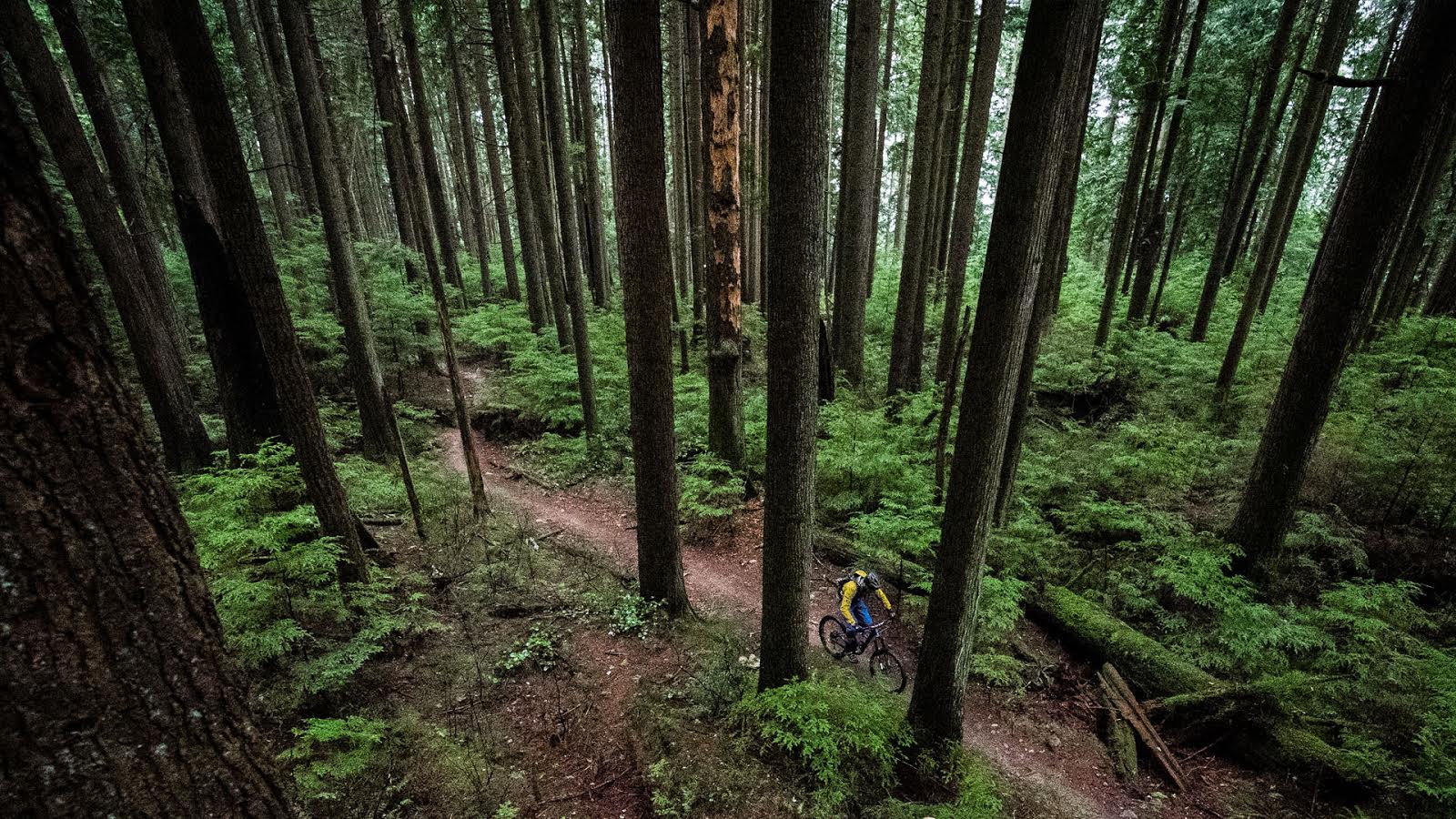 Granny and the Booby Traps
Mountain bikers have been aware of debris strewn deliberately across trails at the bottom of Mount Fromme for years, but recently a dramatic increase has been reported. A determined pair of mountain bikers collected information that lead to the January 6th arrest of a 64-year old woman believed to be responsible for these actions. (click here for details on the story)
The most important product of this event is the contrast between reality and the stereotype of both the accused and and the the riders who were the target of this dangerous, criminal, and life-threatening trail sabotage.
Anti-Mtb 'activists' consistently frame bikers as dregs of society with no respect for culture, nature, or higher social sensibilities. In reality the days of renegade trail builders ignoring land-owners are relics of a time when there was no such thing as a legitimate mountain bike trail. Many modern mountain bikers cooperate with government, ride and build responsibly and endeavour to preserve the wilderness we all enjoy.
Yet here we have a 64-year old woman, the demographic that epitomizes niceness, decency, and conservative values in our society, accused of setting a trap and mischief to property. I'm talking Peek Freans (ones with the jam in the middle) and tea, hand-knit shawls and nature clubs. This is the villain pitched against the ostensibly adrenaline-addled, frog-crushing, reckless, nature-destroyers of the MTB world.
This middle-to-aging demographic that lays claim to this world we now enjoy, forms the core of anti-MTB campaigns. For many of them, nature is a place to envision Audobon portraits, contemplate the Arcadian bliss that accompanies our escape from metropolitan modernity, and a place to reflect upon nature as something external to human society; an unaltered natural landscape upon which our peaceful contemplations can be cast like poetry and paintings.
Of course, these aesthetics are socially created, no more real than the Matrix or the fake green grass outside the senior's lawn bowling facility. The North Shore has been logged and logged again. This group conveniently forgets that the houses they occupy were also forest once while failing to acknowledge the thousands of volunteer hours mountain bikers donate to minimize the impact of our presence in the woods.
But now the veil is lifted. In this case, the kindly semi-senior citizen facade of North-Vancouver colonial dignity and decorum is revealed for what it is; a cheap plastic mask over an angry selfish and self-righteous zealot, who accepts only her own pathetic and narrow vision of an acceptable way to live, ambivalent to her impacts on other human beings.
Rest assured, this person justified her actions, convincing herself that what she did was right. These acts of sabotage NEEDED to be done to defend the purity of nature from mountain bikers. In her view this campaign exceeds the need to protect truly remote areas of wilderness or to support politically effective conservation and preservation societies. NO! She shouted. Forget the Great Bear Rainforest, the last stand takes place in North Vancouver on the trail where I take my morning walks! The moral entrepreneur drew a line in the sand, and decided despite the atrocities occurring in the Athabascan tar sands, the war against the destruction of nature begins just off the pavement, and it involves placing the lives and livelihoods of innocent members of the public at risk.
These justifications may be twisted into some new excuse during the defence process, as the perpetrator seeks to reclaim the victim status that she sought to hide behind during her efforts to paint MTBers as the enemy. We will hear of the crimes of mountain bikers, their disrespect for community and the environment, and her frustrations of dealing with local authorities that were either unwilling or unable to see the truth in her crusade.
Watch now this wretch of a human squirm in their snare, and try to wriggle wriggle out of the light that has exposed her as a menace to society. If convicted, yes, it will likely be little more than a suspended sentence, conditional sentence, maybe house arrest, and hopefully a trail ban. After all, what judge would give a 64-year old woman the max of 5 years in jail for such a crime? Jail is reserved for the indigent of society, those that fail to conform to certain social norms, those of the lower classes, certainly not the entitled, aging, and morally driven elites that are only trying to better the world.
In the meantime, those most directly affected by these acts should prepare themselves to deliver victim-impact statements on how these actions affected them. Mark the day in court on your calendars, and perhaps seek to contact the police with evidence related to this case. This can include statements about how the acts of sabotage affected their mental well-being and interfered with their ability to enjoy the trails (as they have a right to do), and perhaps even physical suffering (or bike damage, hey carbon fiber damage!$$$$$) for anyone who actually crashed as a result of her stupidity. It may be high time to seek out all those affected, and ensure they contribute their piece to the investigation in the form of corroborating evidence that documents the extent of this woman's crimes.
After all, it is a war. For some the tools are booby-traps, a sharp saw, or a tight length of cord at neck level. For mountain bikers, the tools in this war are continued passion for the sport, the expansion of riding opportunities to all demographics, family time on the bike, volunteer hours, meetings with local government, and positivity…..and of course the occasional hidden surveillance camera.
---
One thing we at NSMB.com would like to stress is that this situation is an opportunity for the mountain bike community to show our true colours. I've seen some comments elsewhere advocating vigilantism and other behaviour that would feed the trolls who seek to bring us down. Clearly none of us condone the actions this woman is accused of but in the coming days, when her name is released, let's endeavour as a community to practice civility and forgiveness and let the legal system run its course.  – Ed.
---
When you can't trust an older lady to watch your back, who can you trust?