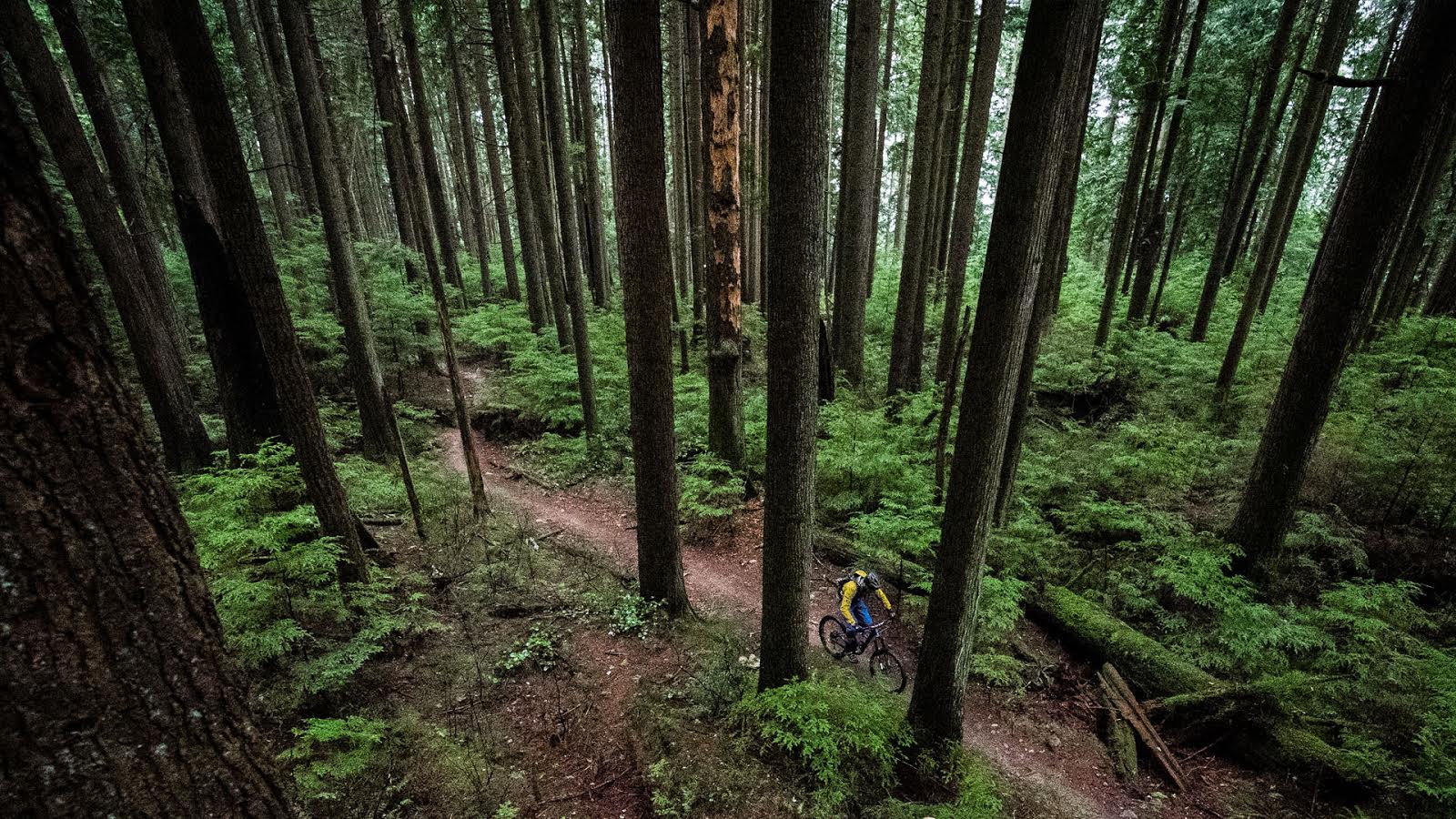 Who Got a Rampage Invite?
Press Release from Red Bull
After a long and spectacular season on the FMB World Tour, the invite list for the world's toughest freeride MTB event — Red Bull Rampage's 10th running on Oct. 17, 2015 — has been set.
Pre-qualified athletes like defending champ Andreu Lacondeguy, two-time champ Kyle Strait and regular contender for best trick Cam Zink will come back to face a long list of athletes looking to become king of the mountain.
Check out the teaser for the 10th Rampage below.
FMB World Tour athletes who weren't previously qualified for Red Bull Rampage, but were invited include Canadians Anthony Messere and Logan Pete and previous competitorsThomas Genon and Yannick Granieri.
ATHLETE INVITE LIST
Andreu Lacondeguy – SPN*
Anthony Messere – CAN**
Antoine Bizet – FRA***
Bas van Steenbergen – CAN***
Bernard Kerr – GBR***
Brandon Semenuk – CAN*
Brendan Fairclough – GBR*
Brett Rheeder – CAN*
Cameron Zink – USA*
Conor McFarlane – NZL***
Darren Berrecloth – CAN***
Geoff Gulevich – CAN***
Graham Agassiz – CAN***
James Doerfling – CAN***
Jeff Herbertson – USA*
Kelly McGarry – NZL*
Kurt Sorge – CAN*
Kyle Jameson – USA***
Kyle Norbraten – CAN*
Kyle Strait – USA*
Logan Binggeli – USA***
Logan Peat – CAN**
Louis Reboul – FRA***
Makken Haugen – NOR***
Mitch Chubey – CAN*
Nic Pescetto – ITA***
Nicholi Rogatkin – USA**
Nico Vink – BEL***
Paul Basagoitia – USA*
Pierre Edouard Ferry – FRA***
Ramon Hunziker – SWI***
Remi Thirion – FRA***
Remy Metailler – FRA***
Ryan Howard – USA***
Sam Reynolds – GBR**
Szymon Godziek – POL*
Thomas Genon – BEL**
Tom van Steenbergen – CAN***
Tomas Zeida – FRA**
Tyler McCaul – USA***
Wil White – USA***
Yannick Granieri – FRA**
*indicates pre-qualification
**indicates Top 7 FMB World Tour
***indicates wildcard invitation
---
Who would you like to see win this year?