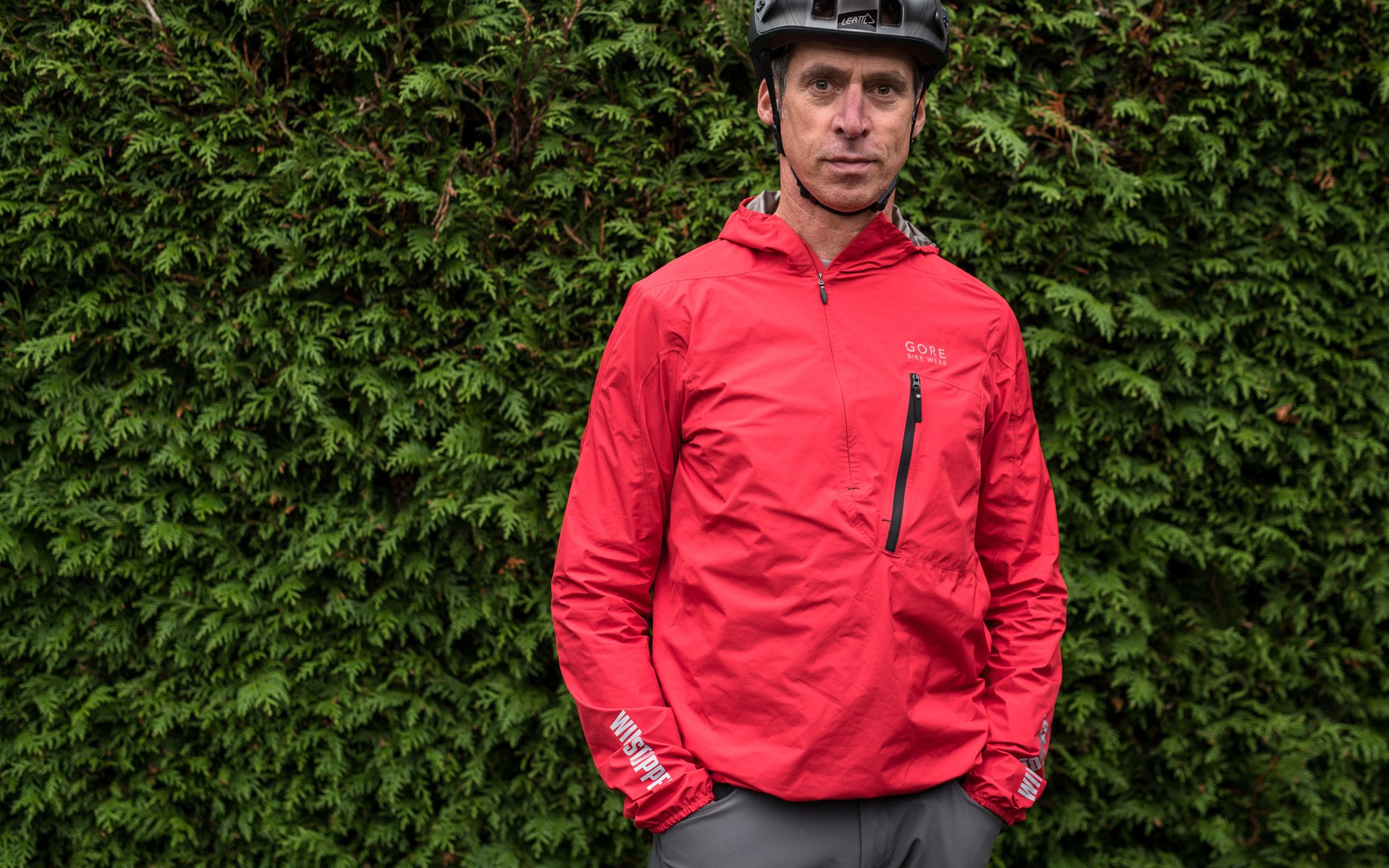 Product Review
Gore Rescue Windstopper Shell - Reviewed
The ultra lightweight jacket that will actually get you home when things get really nasty is the Holy Grail. Something you can leave in your pack every ride in case it goes from bluebird to burly before you make it back home. Of course the whispery jacket that is as waterproof as a good 3 layer Gore Pro jacket (for example) does not exist, but how close can you get with quality fabrics and attention to detail?
The soft hand feel and matte finish were the first elements to make an impression on me. The fabric is incredibly soft and smooth without any shine at all. It's a little glossier on the inside but not enough to get clammy. This all adds up to next level comfort and a high quality impression. I've seen other garments made of Gore Windstopper but never one that felt like this. Nor one with such a long name; the Gore Rescue Windstopper® Active Shell Jacket.
On my last ride, a chilly but relatively precip free lap of Mt. Fromme, I noticed something unusual as I pedalled up the fireroad; nothing. The combination of pinner weight, soft fabric and incredible breathability left me feeling like I wasn't wearing a jacket at all. It's all but silent which amplifies this impression. 
I assumed this garment would be great for chilly clear mornings with lots of insulation underneath or with fewer layers during shoulder seasons, and while that's accurate it turns out to be pretty solid when the pissing begins. I managed to stay dry after 40 minutes of moderate rainfall and a shorter interval of heavy precip. 
I haven't yet worn this to the point of soak through but these occasions already exceeded my expectations. The level of water resistance and beading (thanks to a DWR coating) of this jacket is better than any lightweight shell I've worn. Would it be my choice when it's 2º Celsius and raining sideways? No question I'd reach for something more robust, but in an emergency or for light to moderate rain of less than 2 hrs this shell does the job admirably. Perhaps the most telling observation is that every time I wear the Rescue I like it a little more. 
For the nastiest wet conditions, this jacket wouldn't be in my top 10. It's just too light to withstand a really gnarly long rainfall. For a light jacket that is stowable, warm and breathable to ramp my comfort on an inclement day or save my ass on a brutal day, the Gore Rescue is the pick of the litter. 
The price on goreapparel.com is 199 USD and the jacket is also available in black with red zipper.