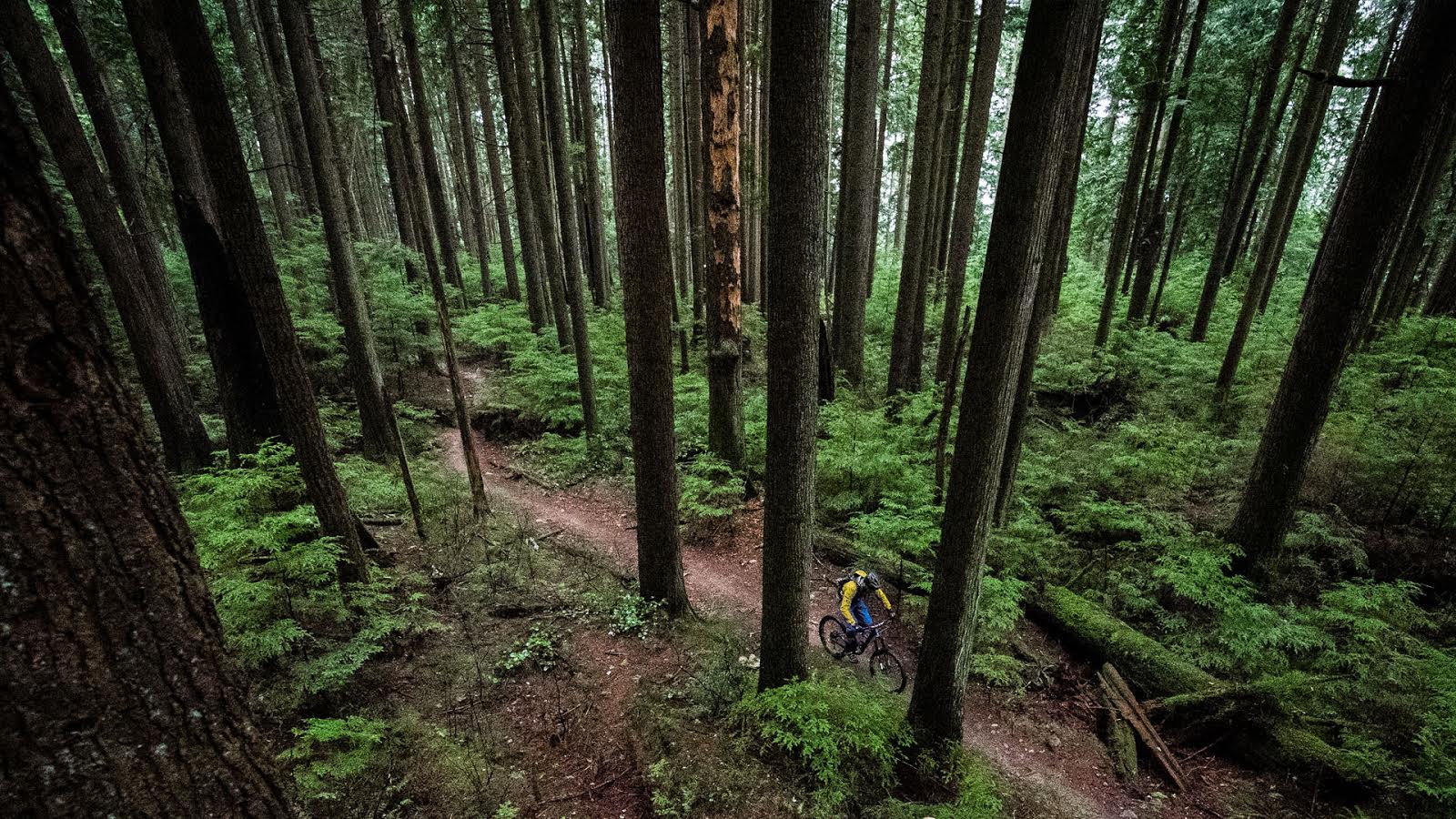 Gore Fusion 2.0 Jacket
Battling the winter elements is hard enough without battling against subpar gear when you are doing it. The enjoyment factor of a winter ride can go from narcotic to nonexistent very quickly if you are cold and wet. If you are riding all year around it pays to invest in good gear to prevent negative stoke. Probably the core piece for winter riding is a good rain jacket and Gore has a contender for your deliberations with the Fusion 2.0.
I was going for blue steel but Kaz made me laugh. The large sized jacket fits me well (Jon is 6′ 2″ and 185 lbs. -ed). The cut is advertised as being a slim fit and that means there is little extra fabric to be flapping around when hitting mach speed down Expresso.
So let's get it out of the way early, yes this jacket isn't cheap at $269. It isn't horrendously more expensive than its competitors, but there is a premium. Why? Well firstly you are getting a proper Gore-tex shell, not something that tries to be Gore-tex. If there is something that I've learnt from buying jackets for snowboarding it's that I can buy a cheap jacket without a Gore-tex shell, but it really only lasts me 2 seasons, 3 at best. My current Gore-tex jacket is now on its 4th season and looks like it will be good for another 10. Suffice to say when buying a Gore jacket expectations for a quality item are high.
The hem of the jacket is adjusted in one spot at the back of the jacket (you can see the cord hanging down between my cheeks). The reflective details are sited so that they are not obscured when wearing a pack. Smart.
The Fusion is a simple shell with no lining. It is made from a combination of Gore's Active shell and some stretch panels that help the jacket move with you. Being just a shell the Fusion is not a bulky jacket and is damned light, weighing in at around 240 grams or about the same as 4 energy bars (and less than a can of beer, because I weighed one to see). The nice thing about that is that this is a good jacket to stuff onto a pack if the weather is marginal. It packs down nice and small and takes up little room when rolled up.
That lightness translates to when you are moving too. The Fusion doesn't feel bulky and moves really well with you when you start throwing some shapes on the bike. The cuffs don't ride up, the hem stays put and it feels comfortable all round. Another advantage of being a simple shell is that you choose how warm you want to be. With no lining the warmth factor is based on what you layer underneath and so far on the coldest rides I've been good with a merino base layer and a simple long sleeved jersey.
Spilly drinkers rejoice! The Gore-tex active fabric repels water (and other fluids) quickly, meaning there is little evidence of any spilt indiscretions. Please note no beer was wasted in taking this photograph and is for demonstration purposes only.
I've had winter jackets that keep out the rain and cold but caused me to overheat when putting in a big effort to climb, feeling a bit like I'm a boil in the bag meal. This is good for sweating off some winter weight, but the down side is that the inside of your jacket becomes more moist than a slug's undercarriage. Despite my best efforts I honestly never got to that point where sweat was dripping off the inside of this jacket and that's impressive as I'm a sweaty bastard. While I was sweating out last night's overindulgence, the Gore-tex fabric was doing its job of breathing in its crazy voodoo way, and preventing the rain from coming in. Impressive.
Simple adjustable cuffs to get it snug over your gloves.
Being a minimalist jacket there are few features to talk of, but important ones all the same. There is one pocket on the chest in the Napoleon style favouring right-handers. The cuffs have a simple velcro adjustment to make them snug over the wrists, the hem at the waist can be cinched in by a drawcord at the back, and the tail has a modest drop to it. All the seams are taped, the zippers are waterproof and have little zipper ports to keep any errant drips on the outside of the jacket.
The sole pocket on the Fusion 2.0 comes Napolean-style to keep your right hand dry (thankfully as a lefty I'm trained to be somewhat ambidextrous).
The jacket is machine washable and then requires being thrown in the dryer to regain its water repellant finish. The jacket also comes with Gore's guarantee, not just for the fabric itself but for the jacket as a whole. The finish of the jacket is exactly what you'd hope of a jacket from Gore at this price: top quality and a sense of trust that this jacket will be ready every time you reach for it, for many seasons to come. Well worth the investment in my mind.
The Gore Fusion 2.o jacket retails for $269 USD and comes in 5 colours.
---
Is there a nastier description of sogginess than "a slug's undercarriage"?