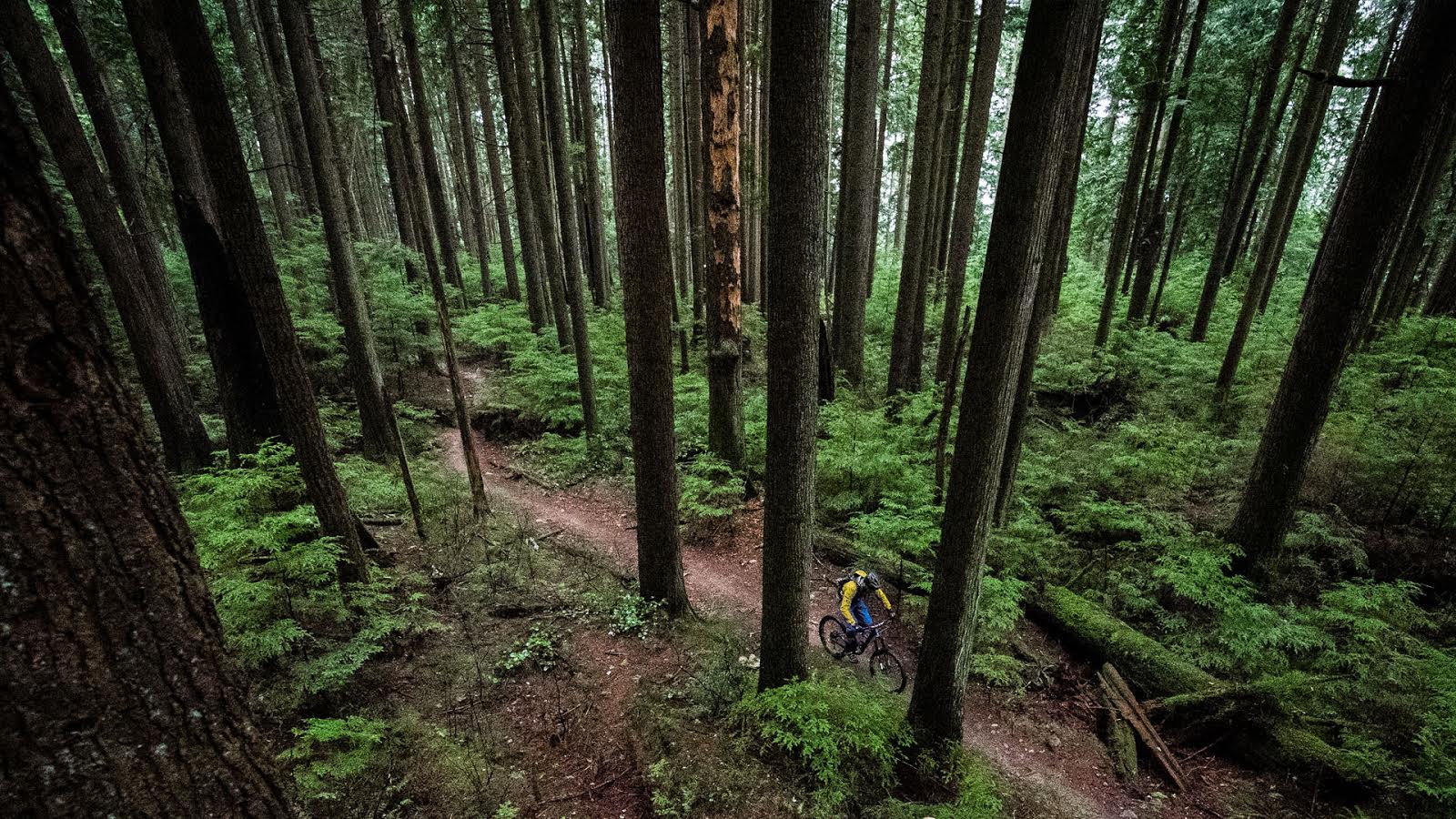 Gore Alp-X 2.0
I like to ride bikes with my brother-in-law. He's 250 pounds of uncaring bicycle destruction. He's the kind of guy that rides with hockey elbow pads and fingerless gloves, and crashes every single time we ride, usually resulting in an injury.
A few weeks ago, we arranged to go for a quick shuttle in Kamloops. It was -10 out. So of course he showed up in a windbreaker and with nothing to cover his hairless head. And with the infamous fingerless gloves. He didn't see anything wrong with this. Fearing having to haul his hefty, frozen fingered carcass out of the woods, I pulled these brand new Gore suckers out of my duffle, and insisted that he wear them. At least he'd be able to hold on to the bike while the rest of his body froze.
I checked in on him during the ride and he insisted that his hands remained toasty and warm. And when the inevitable arms-out-face-first crash came, the gloves skidded along on the frozen ground and took the punishment with no difficulties.
Fast forward a couple of weeks. The cold snap was gone and the monsoon had taken its place. I went for a ride on the rainiest of rainy days. Everything was soaked within 50 feet of my ride up Mountain highway. Pants soaked through. Jacket soaked through. And, yes, gloves soaked through as well.
Yes, yes. Gore doesn't say anything about "waterproof" or "water resistant", but this is Vancouver and "winter glove" means it will be ridden in the rain, and I had to at least try them in those conditions. They stayed warm, but they, and my hands, were soaked.
The next challenge was a dry, cold day. Probably just a couple of degrees below zero. If anything, these were a bit too warm an option as my hands got a bit sweaty.
Looking beyond that, I prefer my gloves without the bulky palm padding that these employ, but it isn't very noticeable. The thumb has a full length bodily fluid collection panel that is heaven on a dripping nose. The full length cuff is a bit different, but tucks up nicely under your jacket. The fingers are bulky enough that you will probably need to take them off to root around in your pockets or pack.
One other note is on the fit. The test gloves are an XL, but fit much smaller than that. They almost worked for several testers who usually fit into a medium, and felt pretty nice on my typically size large hands. I would try on a set before buying.
For those riding in below zero conditions, these are a worthwhile option. Those looking for a wet weather glove, or something above freezing temperatures, should probably look elsewhere.
The Gore Alp-X 2.0 Windstopper Soft Shell Glove retails for $69.99 USD. Learn more about 'em here.
---
What's your favourite shadow puppet?