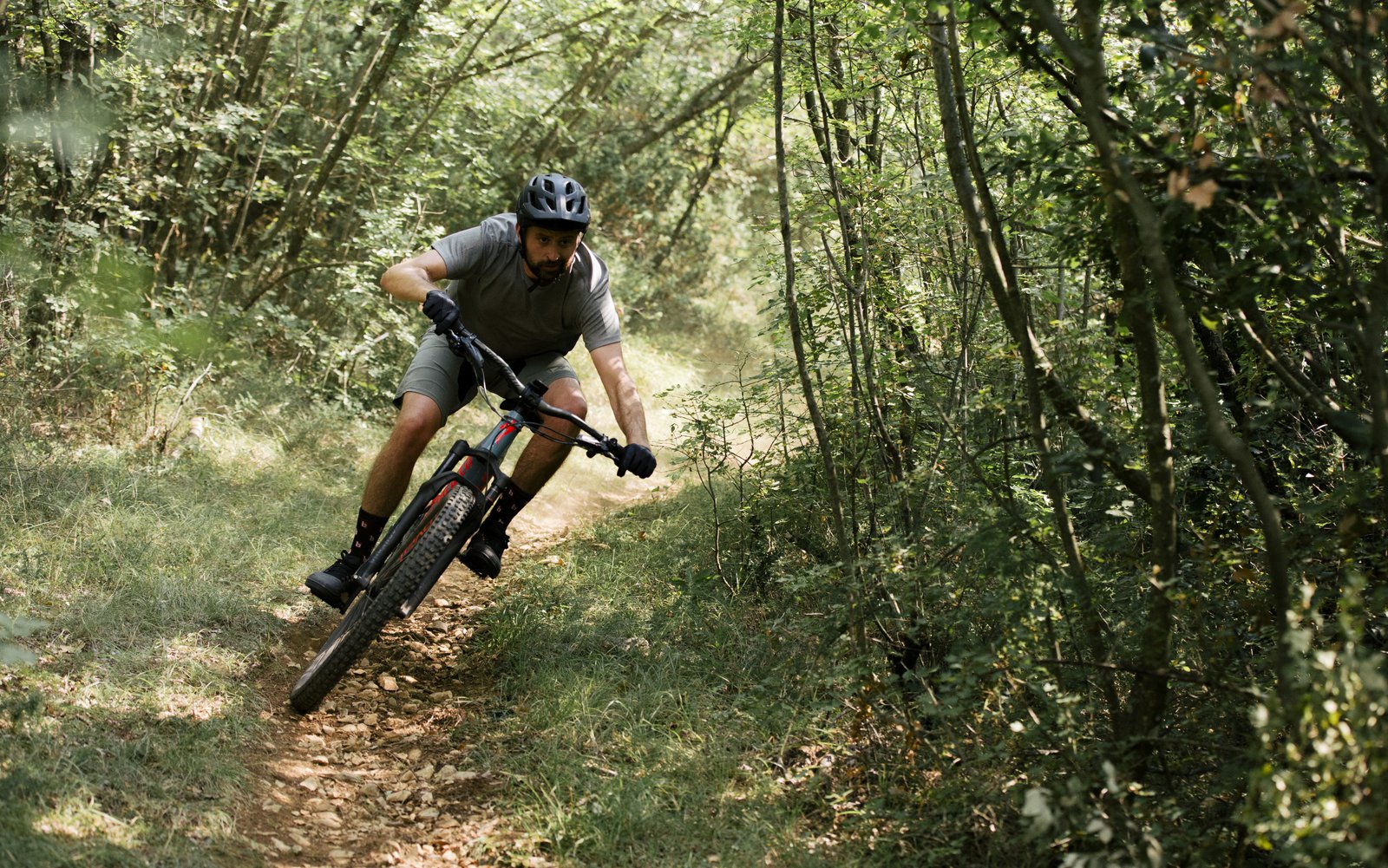 Uncle Dave
Godwin's Law of E-Bikes
According to Wikipedia, Godwin's Law states:
As an online discussion grows longer, the probability of a comparison involving Nazis or Hitler approaches 1.
We've all experienced this and it needs no elaboration or explanation.
This sprang to mind the other day as I was scrolling through Cam's article on his experience with the new Santa Cruz Heckler. It didn't take very long for somebody insisted the e-bikes are motorcycles and walked away like they'd won the argument.
Thus, today, I have a proposal for an e-bike specific Godwin's Law. Simply put:
As an online discussion on e-bikes grows longer, the probability of somebody insisting that an e-bike is a motorcycle approaches 1.
Making these sorts of statements is just about as helpful as people throwing around Hitler comparisons in discussions about dog grooming, camera lenses or pickling. Godwin's Law also dictates that once the comparison is invoked by the perpetrator, the argument is lost.
Sorry,
Uncle Dave
New PS - Upon reflection...I'm torn by what I've written here. I'm making an argument against flippant use of language, with a flippant use of language. And I'm not sure that is a great strategy. As I say below in the comments, I think that honest discussion is required to make progress in dealing with ebikes. The whole "nice motorbike" argument does not do that. When I see a comment like this I tend to think "this is not somebody who is open to discussion about this topic". This should not be a debate about semantics, but that's where it always seems to go. Nobody wins when every thread contains people bickering about whether or not a pedal assist mountain bike is the same thing as a 4 stroke dirt bike.
An Even Newer PS - So, I realize that I fucked up here. I stand behind the parallel that I have drawn, but I realize that I didn't make my argument the right way.
This idea popped into my head last week as I read another ebike article where a whole bunch of people argued in the comments about whether or not we should call ebikes motorbikes. It wasn't the worst example of this happening, but it was still present. And this same thing happens every single time. The problem is that when this happens, it very often sidetracks the conversation from something meaningful. Because of this, it is much, much harder to have an earnest conversation about ebikes. Which sucks, because there is a lot that should be talked about.
In a dramatically short period of time, things have drastically changed with regards to ebikes. Companies that said they would never make them, are. Websites that said they would never review them, are. Things are happening rapidly and they're happening without a thoughtful, strategic plan. Yet here we remain, arguing about whether or not they are motorbikes or not. Shit, the comments on this piece have become an argument on whether or not they are motorbikes or not. So here we continue having the same discussion, over and over, while thousands more ebikes get sold with no real plan as to how we're going to deal with them.
I initially wrote this article as a comment in another article. Then I deleted it. Then I wrote it as an e-mail to Cam and Pete. I thought it might make a good introduction to a longer article. And then I thought about how I tend to talk about things too much. So I decided that this idea could stand on its own. And it probably can't.
So, just to be crystal clear, I'm not trying to deny the fact that ebikes have motors on them. Of course they do. And if you want to make the argument that specific trail systems have banned all motorized traffic and you thus believe that any sort of motorized vehicle, including ebikes, don't belong on that trail system, that is a totally valid argument to make. That is not the same thing as insisting that they be called motorbikes, over and over and over again.
I'm also not trying to equate calling an ebike a motorbike with calling somebody a Nazi. In my opinion, Godwin's law isn't about Nazis, it's about how inflammatory language can have negative consequences on an online conversation. When somebody pops into the comments and insists on calling an ebike a motorbike, it's inflammatory and causes a breakdown in the discussion. I think this is harmful to the dialogue around ebikes, and no matter what your opinion is about them, I don't think this is a good thing. As I said above, there's a lot to talk about, and we're not going to be able to talk about it if this is where the conversation goes every single time. That is the point that I am trying to make. I'm sorry that I didn't do a better job of it.
---
Uncle Dave's Music Club
I was scrolling through the old iTunes the other day seeking Music Club inspiration and I came across this old favourite. "Surely I've used that already?" I said to myself. The notes say otherwise. This feels impossible, but alas, here we are. Apologies for the delay, but here is some Royal Headache.