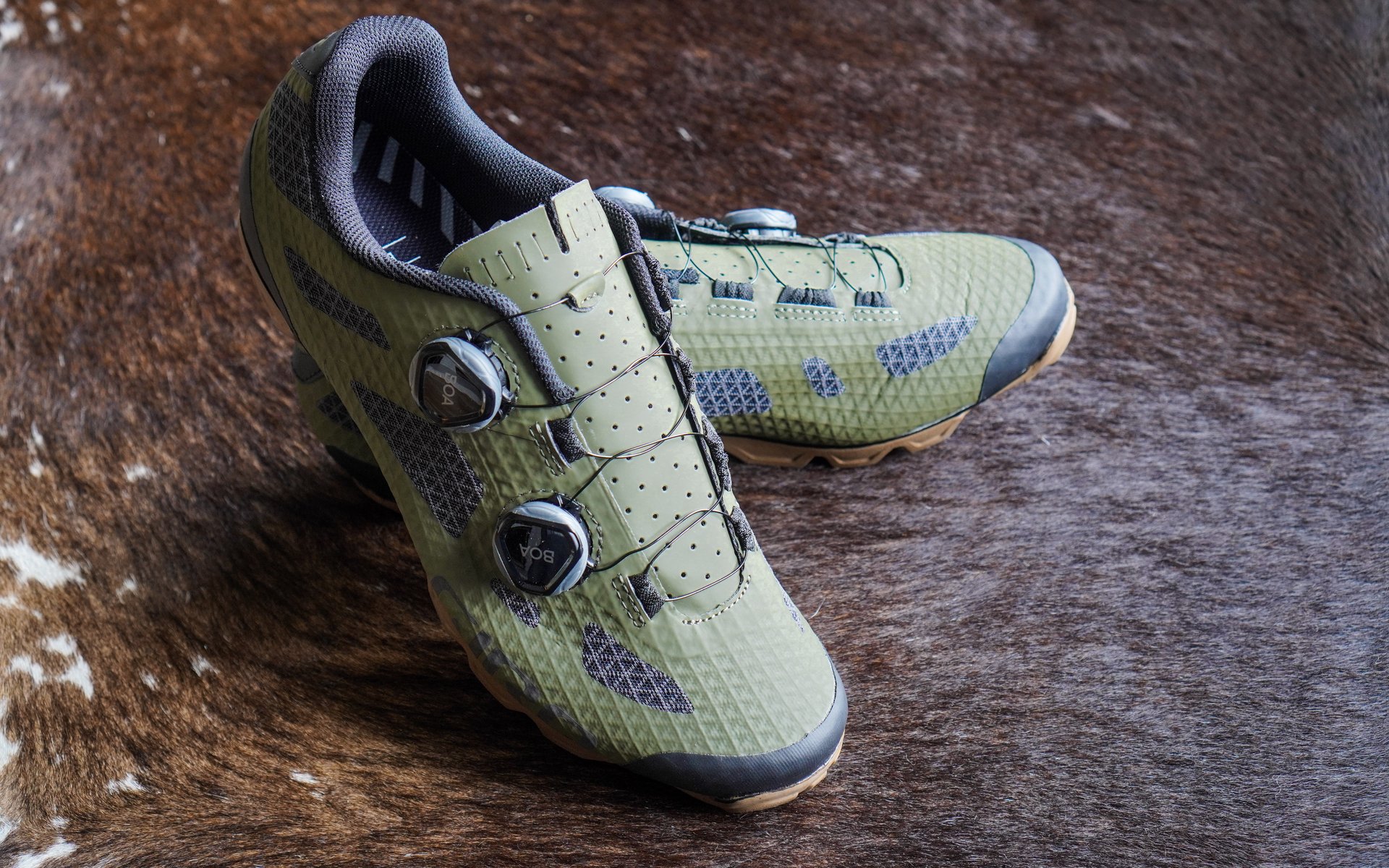 Review
Giro Sector
I've pretty much always been That Guy, for as long as I can remember. Y'know the one who shows up to the ride in weird shoes? That's me. I raced downhill (poorly) in the 2000's in a set of Sidi Dominators. Sure, sometimes a bit more toe protection is nice, but so is not having your feet weighed down by a bad knockoff of a skate shoe that absorbs water like a sponge. Every extra gram you've got on your feet is a gram you spend a lot of energy moving. So I found it amusing when Deniz referred to Shimano's ME5 as a "dancing shoe"... Those are my everyday big bike shoes*!
So with that in mind, and my position somewhat typecast as the Shore Country Little Bike Guy here at NSMB.com, let's dive into the Giro Sector.
*I have, however, been on flat pedals all winter on my 2021 Altitude, with my current favourite being the Trailcross GTX.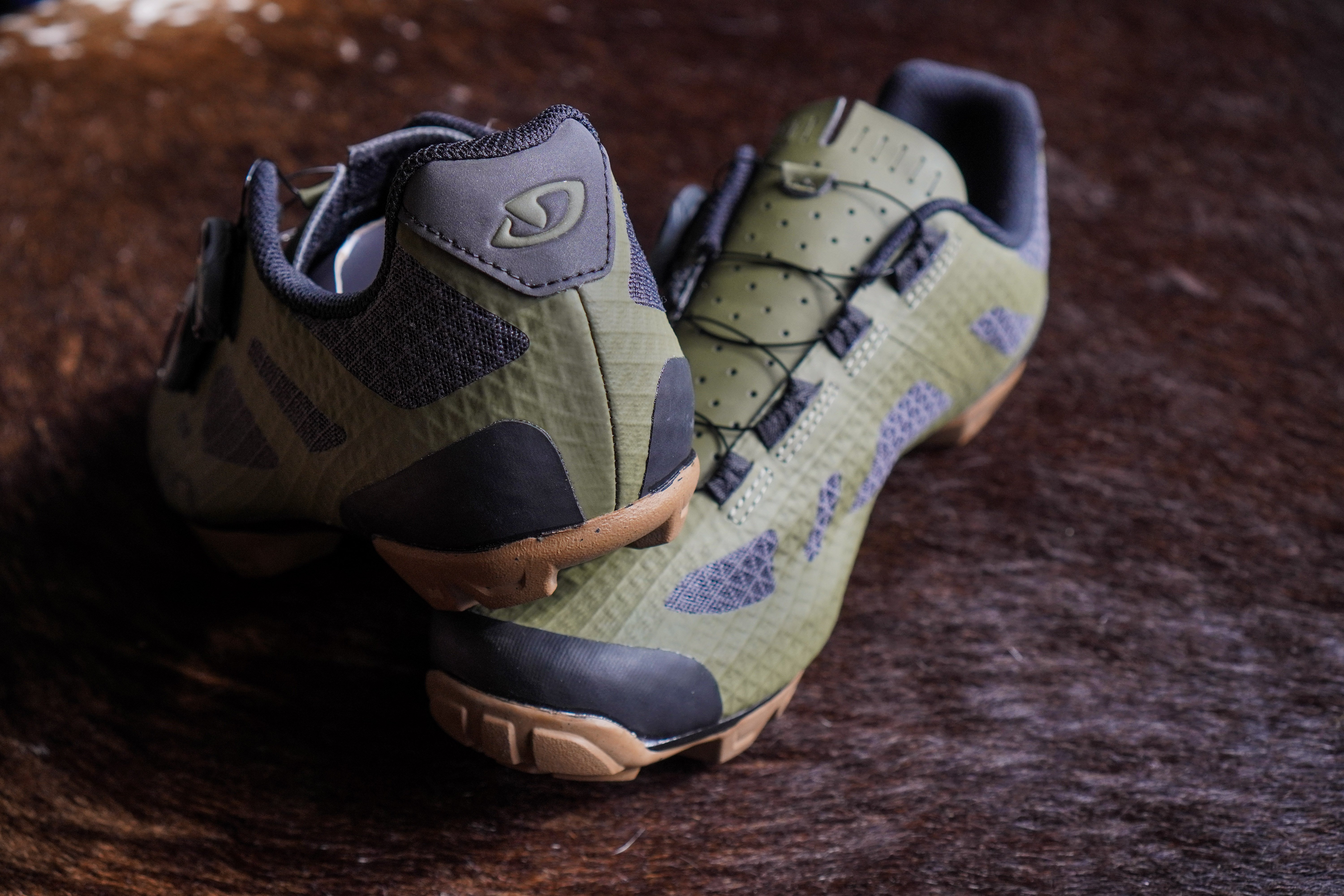 Giro Sector Features
| | |
| --- | --- |
| Upper Construction | One-piece synchwire upper with thermo-bonded exo structure, reinforced toe and heel sections, reflective heel tab |
| Footbed | 3D molded footbed with medium arch support |
| Outsole | Carbon composite plate, Dual-injected rubber outsole, Stainless steel hardware |
| Weight | 342 grams (size 42) |
| Lacing | BOA L6 Fit |
| Price | US$240 |
Construction and Features
While I'm not entirely sure what "synchwire" is, or how "thermo-bonded exo-structure" works, what I can say is that I quite like how the uppers on the Sector look, feel, and function. They're quite thin, don't absorb significant moisture, and over the course of a couple of months* show almost no signs of wear.
I'm a BOA fan - tiny easy adjustments, lightweight, low profile, smooth action, and they've got a lifetime warranty I've never had to use. That said, the L6 BOA on the Sector is a slightly lower end version, so while you get the same 1mm tightening adjustment as the higher end Li2 dials, there's no ability to micro-adjust in the opposite direction, only the option to pop the dial entirely - BOA calls this "macro release". The higher end dials allow 1mm adjustment both to tighten, and loosen.
The sole of a clipless shoe is less of a concern than on a flat pedal shoe. The Sector has a fairly typical XC style pattern with tall, quite hard lugs on either side, and the toe/heel area are separated. There's the ability to add pointy metal bits to the toe if you're someone who runs up muddy hills or something.
Impressions
The Sector fits the bill for what I want it to do, and its design intentions - a shoe that's lightweight, comfortable, and stiff enough. They're quick drying, wearing very minimally, and look great*. For me, they're stiff enough, without being uncomfortably so.
I'd love to have the Li2 dials, which would add cost. And realistically I find in actual use I tighten shoes before I start riding, then once after a few minutes of blood flowing reduces the size of my feet a touch (the opposite of sitting on an airplane...), and I'm set. For 95% of rides, there's no need to micro-adjust looser. Having two dials per shoe is something I've found beneficial.
Riders who haven't been in a shoe with a sole this style are going to be in for a bit of a surprise at first - these aren't going to be like walking around in skate shoes. Given the option, I'd like to see some softer rubber incorporated in. Walking around on wet woodwork and rocks is sketchy at the best of times - however as is often the case, there's the NSMB caveat of "if you live most places that aren't the PNW, this might not be an issue".

*Dorky looking, perhaps? But I'm of the opinion that basically all mountain bike shoes - barring one exception - look silly off the bike. That whole "looks great on the trail and the pub" bit brands love to push... just face it. You look like you're wearing bike shoes. So they might as well maximize functionality on the bike.
Conclusion
If you're looking for a lightweight shoe that'll cover you for whatever mix of trail riding, XC, commuting, and gravel you've got going in your life, the Giro Sector is worth trying on to see if they fit your feet. They go head to head with the venerable Shimano XC7 on price, and I'd wager the Sector wins in the looks department. If you're looking for something a bit less 'dance shoe', I'd have a look at the Giro Ventana, which incorporates many of the same features into a slightly heavier more 'all mountain' package with one less BOA dial per shoe and a sole that'll likely be a bit friendlier for walking.
As is becoming tradition, I'll try and update you all on longevity/durability after some more abuse, especially if any issues arise - I'd wager the most probable point of failure is the lace loops.