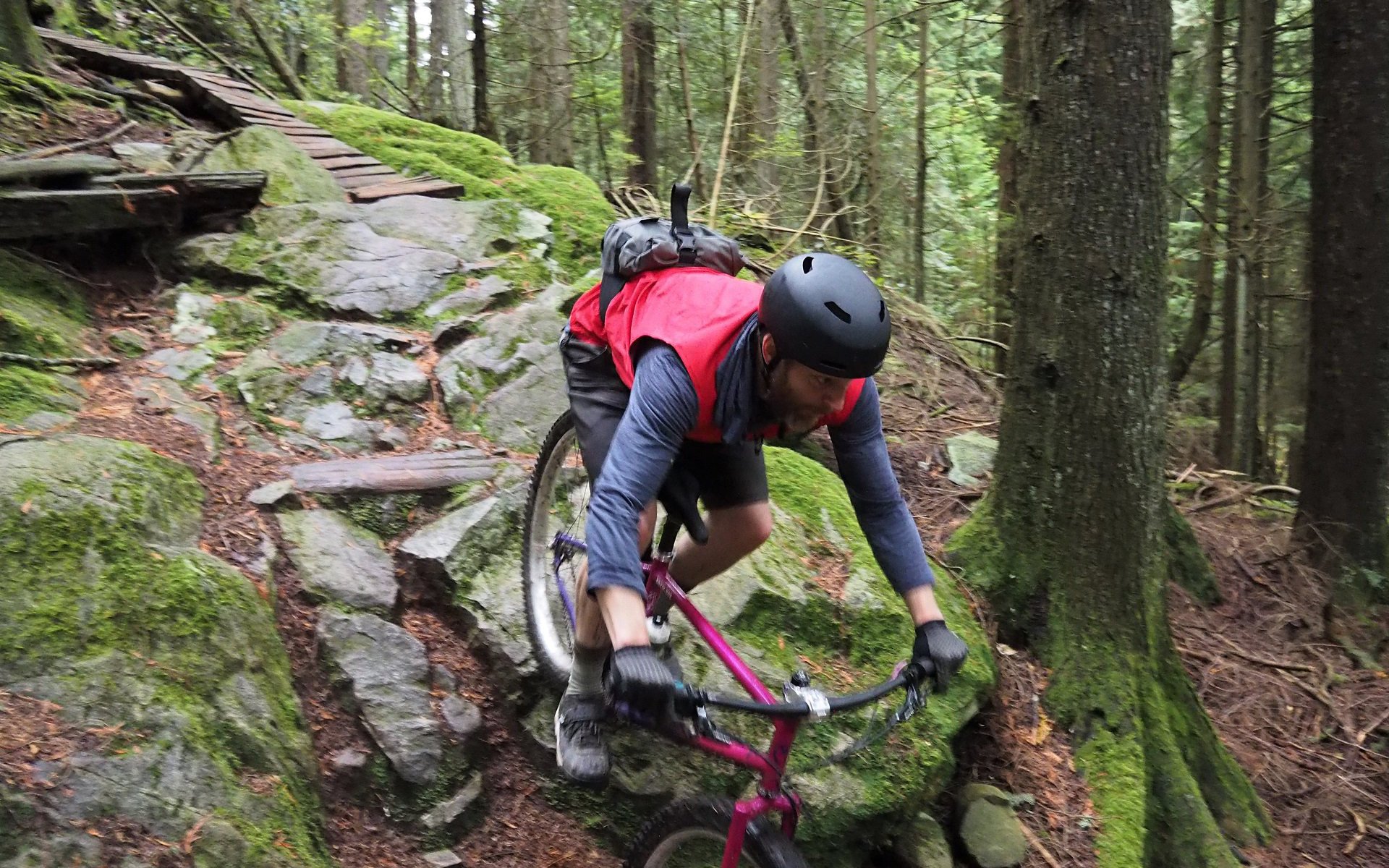 REVIEW
Giro Quarter MIPS - Pad Fit Helmet
Pad Fit VS Headaches
All these years wearing a ton of different helmets I've always gotten headaches on rides, with the exception of shuttling in a full face. Never extreme, ride ending, headaches. just a dull pain in my head accompanied by fatigue everywhere else. I always assumed it was a matter of dehydration but drinking more, and different, liquids never helped.
Then I discovered pad fit skid lids which have a few advantages over the fully-vented helmets most riders wear. They are arguably safer for a couple of reasons; their shape and the ability for companies to use softer foam in the structure. What they sacrifice in venting they more than make up for in comfort and the protection VS price is unmatched.
The Giro Quarter MIPS was designed specifically for the tough life that kids (small, big, adult) put helmets through and it's a perfect companion on aggressive mountain bike trails.
MIPS is easily the most discussed helmet technology on the market and whether I believe in it or not, in the case of the Quarter I'm happy to have it for two reasons. Firstly the fit is excellent and secondly, Giro is using the same excellent, thin, sweat absorbing pads from their other top-end lids.
There is one negative associated with MIPS here and that's a bit more side-to-side movement as the shell floats on the liner, when there is a light mounted on top. That said, between the 65 USD Quarter MIPS and my 50 USD Kali Viva I can happily run two helmets, one in the day and one alone in the dark, for less than the price of many single premium helmets. The Quarter MIPS fits me very well whether the slip plane is the be-all-end-all or not.
I've been almost-exclusively using pad fit helmets now for months including the Viva, this Quarter MIPS, and my full face. The exception is some rides where I prefer to use the Leatt DBX 3.0 thanks to its removeable chin bar. With the chin bar installed I'm able to run the ratchet quite loose but, as is my nature, I still find myself always dreaming of a helmet that combines the Quarter with a removeable chin bar option.

I think there would be a solid market for a street, dirt, BMX for a helmet that combines the Quarter MIPS with a DH-rated chin bar at a reasonable price.
A helmet doesn't change how a bike rides the way a seat, grips, pedals, shoes, or gloves can, but the Giro Quarter MIPS is as close as I've come to a helmet I don't notice when I'm riding. Like other pad fit helmets, it's not as well vented as some may prefer,* but as I noted with the Viva it surprisingly never bothers me in use.
* venting comes with its own issues
When people ask me about my 'kid lid' I always respond with; "when was the last time you tried on a pad fit lid?" The answer is often "never," so I always suggest trying one when there's time to kill in a bike shop. If nothing else it makes any adult look younger.

The 65 USD Quarter MIPS, available in S, M, and L, is an excellent, readily available, option that could very well be your next helmet.
---
Thank you to the Clairebarian & Mr. Lungtastic for their help with my camera work <3.