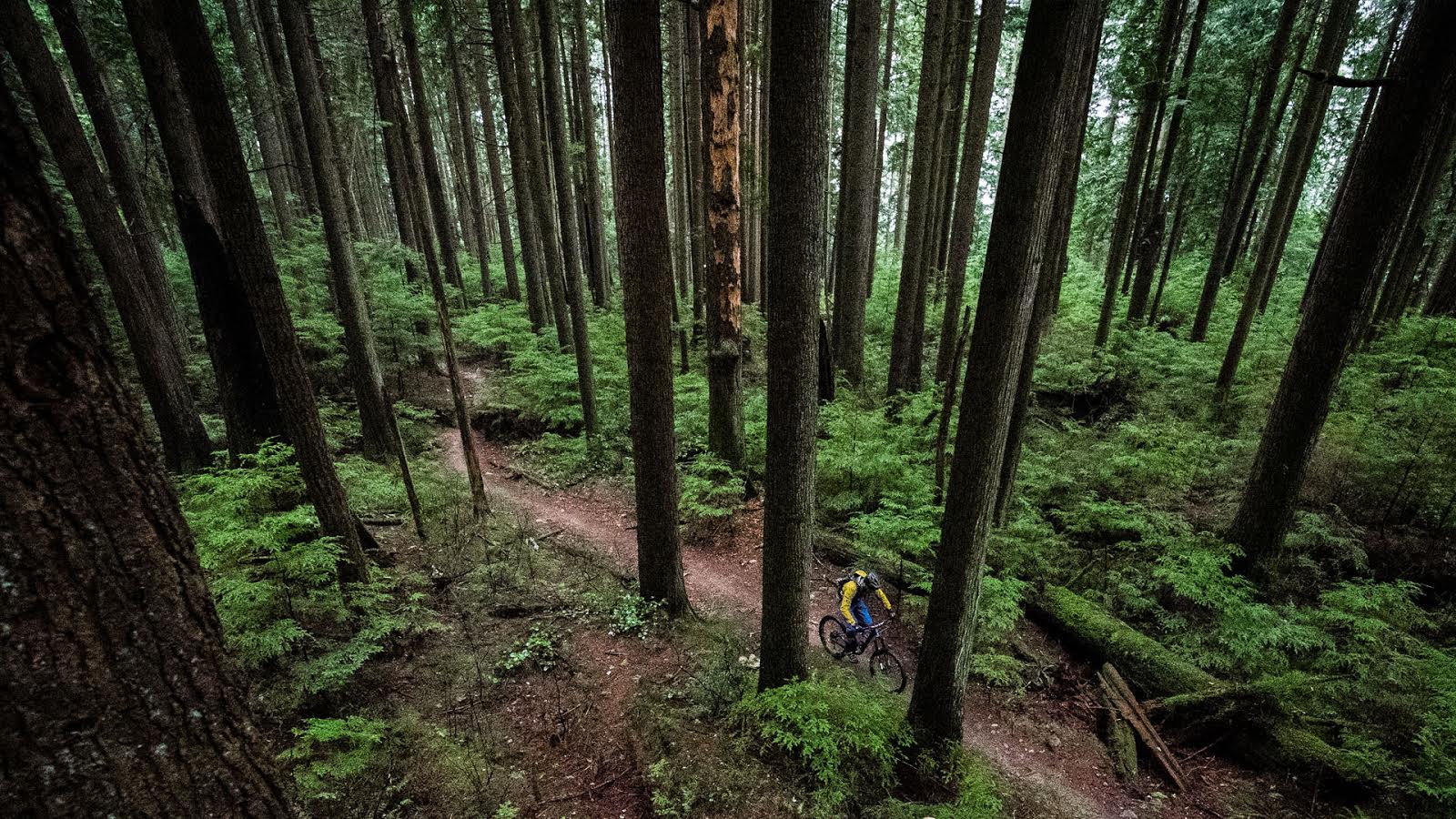 Giro New Road Collection: Reviewed
Giro's New Road soft goods collection is misleading in name – so misleading, in fact, that you might wonder how they fit in on this mountain bike website. New Road's true home lies somewhere between adventure riding and hanging out with your buds – both things I associate with really any type of riding that I truly enjoy, no matter what size of wheel or tire is under me.
Seeking to make road wear more everyday-friendly and casual wear more bike-friendly, Giro has developed a beautiful collection of well thought out pieces from bibshorts and base layers to overshorts, shirts, and jackets. When the collection launched in early 2013 I knew the aesthetic was a step in the right direction for road wear, but at that point my own riding was strictly off-tarmac. Still, the more everyday-friendly features intrigued me, and I was able to get into a set a few months back.
Many an awkward moment has arisen when I tout these shorts as "the ones with the dingle hole", but I stand firmly: this is a great feature in a bibshort.
Giro New Road Bib Undershort
There's no denying that the primary function of this bibshort is long days in the saddle. Whenever a conversation starts around saddles, or shorts, my alter ego The Discerning Taint can't help but jump in. Yes, I'm picky about what I'll wear when riding, an opinion founded on long days in the saddle on both road and mountain bikes.
Shortly after I got the New Road kit I was in Vancouver's On The Rivet – a place where these conversations are common and likely one of the few shops in town that actually stocks this collection – raving about the chamois in these shorts. Karen was happy to inform me that the chamois is the same as you'll find in a high end Assos short. If the New Road bibs' $150 price tag makes you balk, don't ask about Assos. The quality in materials continues throughout making these shorts in fact a decent value for the money.
The discerning taint approves.
While high quality materials and a real chamois are my own minimum standard in riding shorts, the unique features of the New Road bibs are what make them interesting to the average rider. First and foremost, the dingle hole. With two overlapping flaps of material not unlike a pair of briefs, the problem of taking a trailside leak while also revelling in the comfort of bibshorts completely vanishes. I'm so convinced by this feature alone and I don't even think it needs any further explanation.
Why yes, it is organic. Thanks for asking.
The second bonus feature in the New Road bibs is a row of three pockets along the back. Similar in concept to the pockets on the Specialized SWAT shorts I recently reviewed, I didn't find myself converted away from wearing a backpack most of the time. If I was doing more road riding or XC racing, the pockets would be appreciated.
Pockets are a good thought, though I usually wear a bag while riding. These ones don't get in the way, at least.
As they are meant as an undershort and have incorporated both pockets and a dingle hole, the cut and fit of the Giro Bib Undershort is not quite as precise as one would expect from a traditional road short. Beyond that, I really can't find any faults with these shorts. Add a side pocket that would securely hold my phone and you'd have a customer for life.
Giro New Road Ride OverShort
Giro's website copy on another (more expensive, made in California) model of the Ride OverShort claims they "will become your instant favourite". When I first put these ones on this spring in the presence of the entire NSMB editorial crew, the boys gasped in horror. My pasty winter legs were filling out the 9″ inseam completely. It was a sight my colleagues weren't yet ready for, but I knew I'd found my summer jam.
Fast forward a few months and I honestly can't remember the last day I didn't wear these shorts. With 8% spandex, they're super comfy, yet not stretchy to the point that they don't still feel sturdy. The fit has relaxed slightly since new, but the shape still looks fresh. The forgiving material combined with stretch side panels makes them very comfortable to jump on the bike for a few minutes or an entire evening.
It's worth mentioning that Giro's shorts come in two cuts: Classic and Tailored. The Classic cut fits my legs just about perfectly, which is something I can't say for most "skinny" fit pants and shorts. As you can see, they fit a lot more snugly on me than on the dude on the Giro site. Two cuts makes for more SKUs at the shop level, but I'm sure these shorts would not fit me if Giro had chosen to do just one cut in the middle of these two.
My only complaint here is this particular model of Ride short doesn't have enough pockets. One pocket on the back and a zippered pocket on the side just big enough to fit a few cards and perhaps a small keychain leaves me with nowhere to store my phone safely. $100 is a fair chunk of change for a pair of shorts but for a durable, bike-friendly casual everyday short with a stylish cut, I'm really into these. The California-made CA Ride OverShort comes in at a $50 premium, but also has two more pockets. Worth checking out if you can.
Tumblr-level self-portrait with the Giro New Road Ride OverShort and Mobility Crew shirt. The shirt looks decent and is quite comfortable, but at $60 I'd skip it and spend a few more bucks on wool.
These few items are just scratching the surface of the New Road collection; head to Giro's site to cruise the full range for both men and women. Getting back to that confusing nomenclature, I'm ready to just start calling this stuff New Rad. The discerning taint approves.
---
The Discerning Taint finally surfaces…