Gloves, shorts and jacket for Cold and wet weather
Giro Nasty Weather Apparel
Giro Havoc H20 Rain Jacket
As the name suggests, the Havoc H20 is Giro's nasty conditions jacket. Constructed with seam-sealed, 3-layer stretch nylon with a DWR laminate to take care of moisture with a claimed 15,000mm waterproof rating. Two zippered panels and an exhaust vent in the rear help manage heat, and ripstop Cordura is used on the lower sleeves for added durability. It has an adjustable hood that easily fits over a helmet, adjustable hem, and velcro sleeve tabs. All for 200 USD.
Fit for the Havoc H20 has been confusing. Initially, Cam was going to review this and ordered his typical size medium. He found the jacket swam on him and seeing that I normally wear a large, had me try it on. And what do you know… it fit. I've never worn a size medium jacket, which gives a fair indication to the sizing of this jacket. But while it fit, it offered less room to move than preferred. Cam and I are both of slender builds and I wonder what it would fit like on a more average sized person matching Cam's 6-foot height.
Unlike the Endura Singletrack II, the hood on the Havoc H20 comfortably fits over a helmet. Riding with it on was as comfortable as it gets and it can be adjusted via stealth pulls on the inside. It's not removable nor can it be rolled away but the jacket material provided a good weight that prevented the hood from getting caught in the wind. In conditions where I reached for this jacket and in typical Coastal B.C. terrain, it's been great.
That heavier, stiffer material has a downside and contributed to a less comfortable fit with the size medium. On the bike, it barely had the length to comfortably cover my upper body but it was enough. A lack of room combined with the stiffer finish made it unpleasant to wear, though. Like the body, the sleeves are just long enough once stretched out in a riding position but this is a size medium on someone who wears a large. Where the material offers a great benefit is in its ability to shed moisture. Rain on the jacket quickly beads off the surface, leaving no question that you'll be dry underneath. I found on a wet 90-minute ride - pretty typical length when it's wet out - that I was comfortable throughout and still dry at the end.
The pockets double as vents, which is something I've never been a fan of. Often it results in a pocket with a cut that's tricky to access when riding and I'm not keen on putting something in a pocket when they have to be left open for airflow. I'll happily take pit-zips and pockets any day over a combination of the two. Or maybe something like the gilled underarm of the Race Face Conspiracy jacket that Andrew reviewed. In the back of the Havoc H20 is an exhaust. I found it to work well with the main zip down a fraction at the front. While moving, this combination provided enough flow to keep me comfortable, other than in winter conditions which were a bit cooler - but require less ventilation.
Another notable feature to the Havoc H20 jacket is the use of ripstop Cordura down the underside of the lower sleeves. It's there to add durability to one of the higher wearing areas of jackets and I didn't notice the heavier fabric was there at all, so it caused no loss of comfort through the arm. The adjuster at the end of the sleeves secured with velcro and has an easy to access thermoplastic rubber (TPR) tab. I'm typically one to shy away from TPR in locations like this but the size and shape of the tabs have kept them unnoticed.
At 200 USD the Giro Havoc H20 offers reasonable value for money. It's a completely different feeling jacket than the Endura Singletrack II, which I found to be more comfortable in all aspects except for the hood fit with a helmet. The tradeoff is that the material of the Havoc H20 will deal with abrasions better. The fit is the only real concern and it's recommended that you try one on before purchasing. However, if it fits, it will provide plenty of shield from the elements.
-AJ Barlas
Giro Havoc H2O Shorts
'Waterproof' and water resistant shorts are one of the best developments ever for riders who aren't afraid of riding in, or shortly after a deluge. A soggy chamois is never pleasant and I think I'd rather ride without a rain jacket than without rain shorts.
These go into the resistant category with Giro claiming a 15K mm waterproof rating. Many shorts designed to keep moisture out feel a lot like diapers, but the Havoc H2O short is made of a comfy 3 way stretch fabric. I am happy to grab these if there is a threat of rain because there is no comfort penalty to pay.
There are more waterproof options, like the 7mesh Revo, but despite being well cut, those feel a little like you are wearing a GoreTex jacket around your hips and legs, and they cost 225 USD and 275 CAD.
Feature-wise, I appreciate the belt loops, since short sizes seem to be increasing lately, but I'd prefer a cinch system that doesn't involve velcro. It works adequately but it bunches the shorts and will tear into jerseys in the dryer. There is one zippered side pocket on the left upper thigh and a zippered pocket in the small of your back. I'd like at least one open slash pocket, but I know there are riders who prefer no pockets. More is better in my book and because I wear a bum bag, the rear pocket does nothing.. The velcro to cinch around your legs is similarly useless in my view.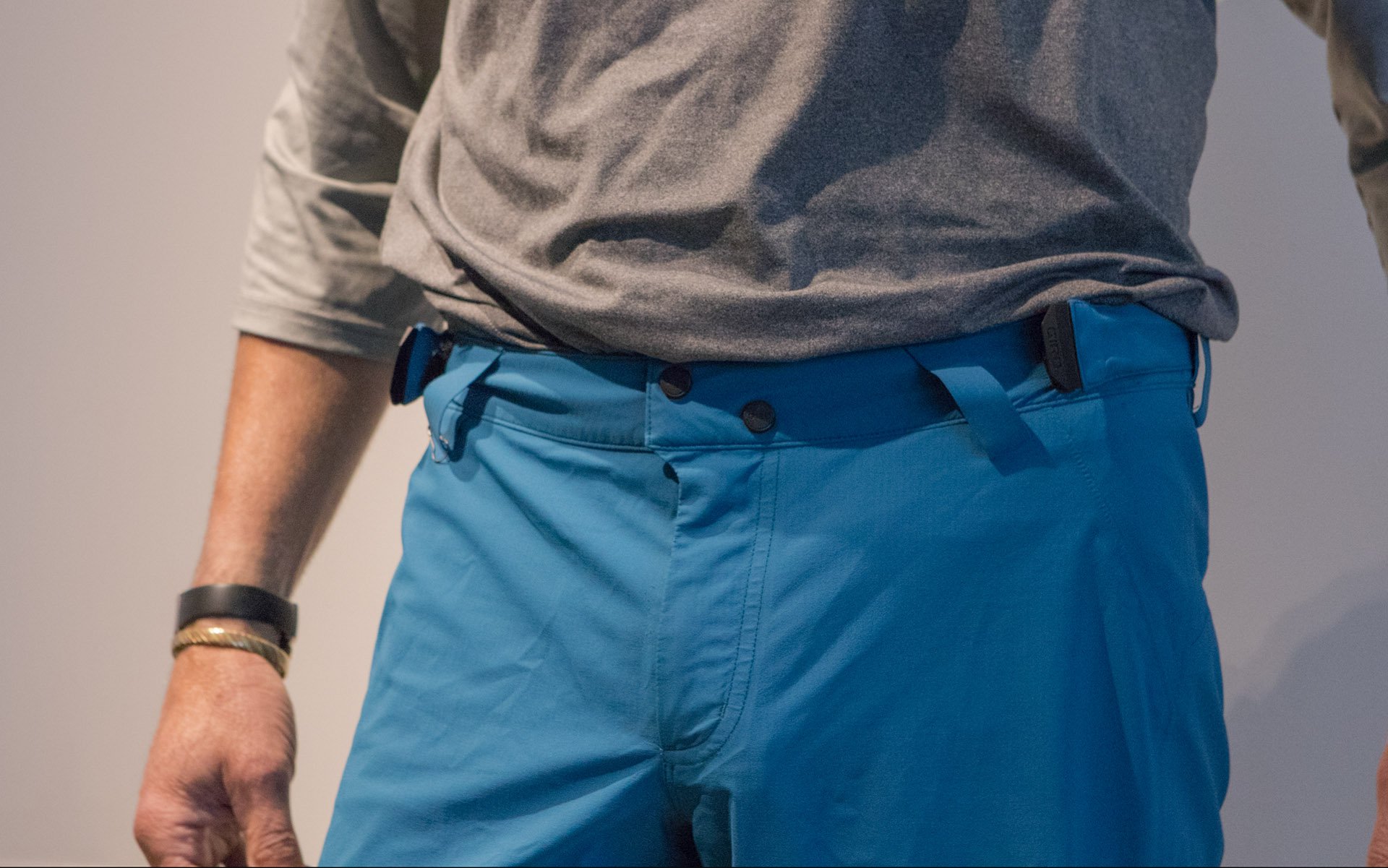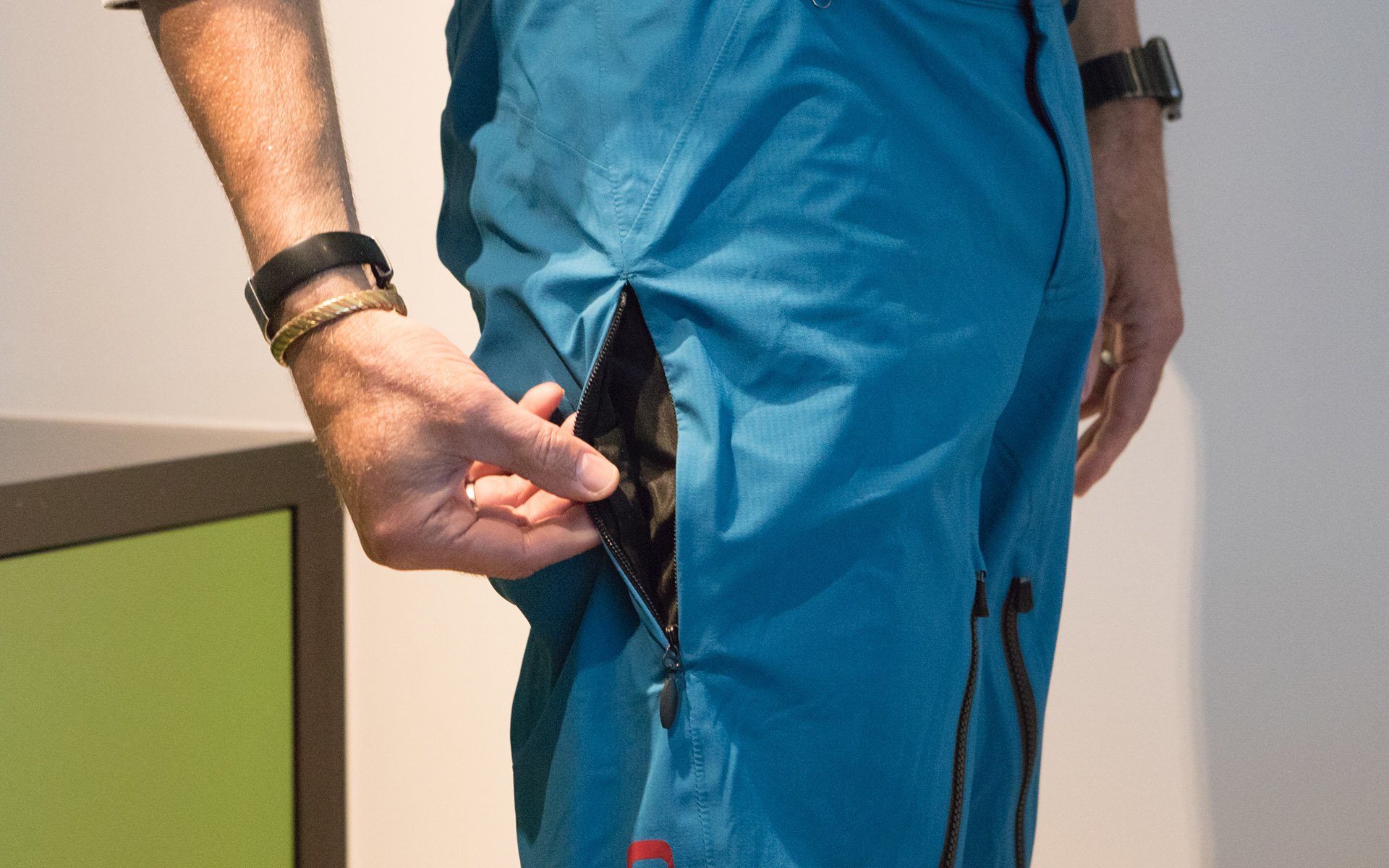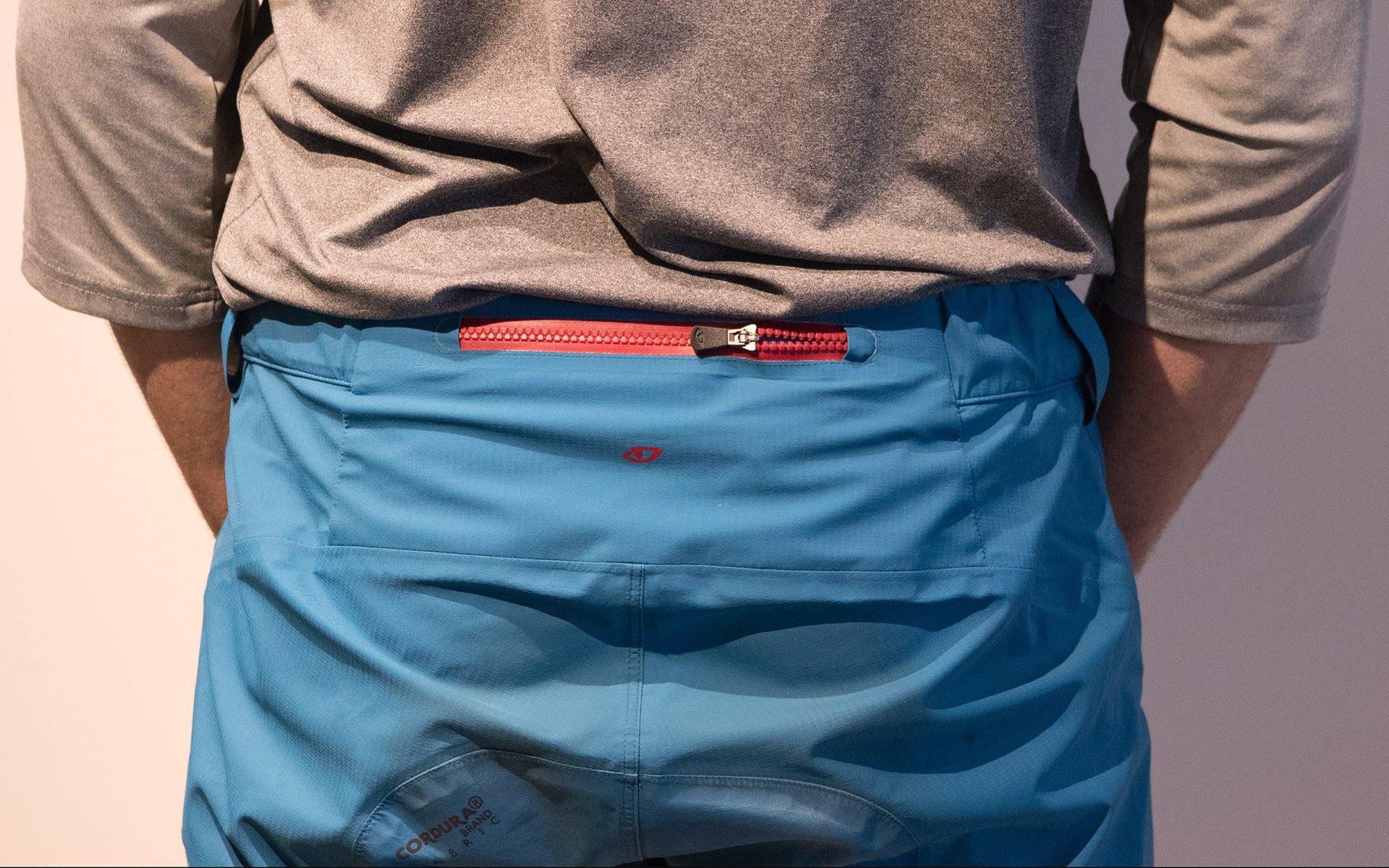 In terms of materials and construction, these are seam-sealed, DWR coated 3-layer laminate fabric with a Cordura ass panel. Overall these are decently water resistant shorts with best in class comfort. Havoc H2O shorts will set you back 160 USD.
Giro Neo Blaze Gloves
I have a pair of gloves to use for cold water wake surfing and they are very similar to the Neo Blaze. These aren't your usual mountain bike gloves. They are literally made of 'premium' neoprene; 1.5mm of the stuff that is blind stitched. You could absolutely use these for surfing, which makes them suitable for weather that is cold and wet, but not too cold.
Giro Neo Blaze gloves are rated for 7° - 13° C/ 45° - 55° F, but I never wore them in weather that warm. My range was from -3 - 3º C/ 27-37º F and they were challenged at the lower end of the scale. That may have been compounded by the fit. I'm generally a perfect size medium but these were a little small and that may have compromised circulation some. This is an issue since I'm moderately prone to Raynaud's syndrome, an extremely sexy affliction. I found they worked best in slightly warmer and wetter conditions. Instead of sealing moisture out, they work like a wet suit, allowing your body to warm a thin layer of moisture to keep your fingers functional enough to pull and push levers and grip grips.
On my first rides I felt there was too much palm material, the bane of winter gloves, but after a few rides they seemed fine and I began to really enjoy wearing these gloves; nice control, decent protection and adequately warmth north of freezing. Dexterity is improved by the absence of stitches on the fingers or thumbs. The icing on the cake is the nice price; only 40 USD. Check them here.
Giro Ambient 2.0 Gloves
These gloves are a more traditional multi panelled construction with Polartec Windbloc fabric keeping wind and some moisture off your digits. They also have an, "ULTRA-COZY DEEP PILE FLEECE LINING," according to the Giro site. There is no temperature rating provided and I don't believe these mitts are aimed at freezing temperatures or below, but that was often when I used them, again with adequate if not stellar results. If you ride regularly in cold and snowy conditions these may not be for you, but while these aren't billed as waterproof, they did a reasonable job keeping moisture at bay for the first hour or so of some very wet rides. In my experience waterproof gloves are something of a myth - at least ones that you can ride in with good control - so I give these credit for under promising and over delivering.
I was less pleased with the fit and cut. I found the fingers a little bulky feeling and the palms had too much material for good bar control. My preference is for as little material as possible between flesh and grip, and these feel a little indistinct. If you are less fussy about material under your palms, and you need a glove for shoulder season/cool but not freezing temps and moist days, these may meet your needs. And again the price is on the reasonable side at 60 USD. Check them here...