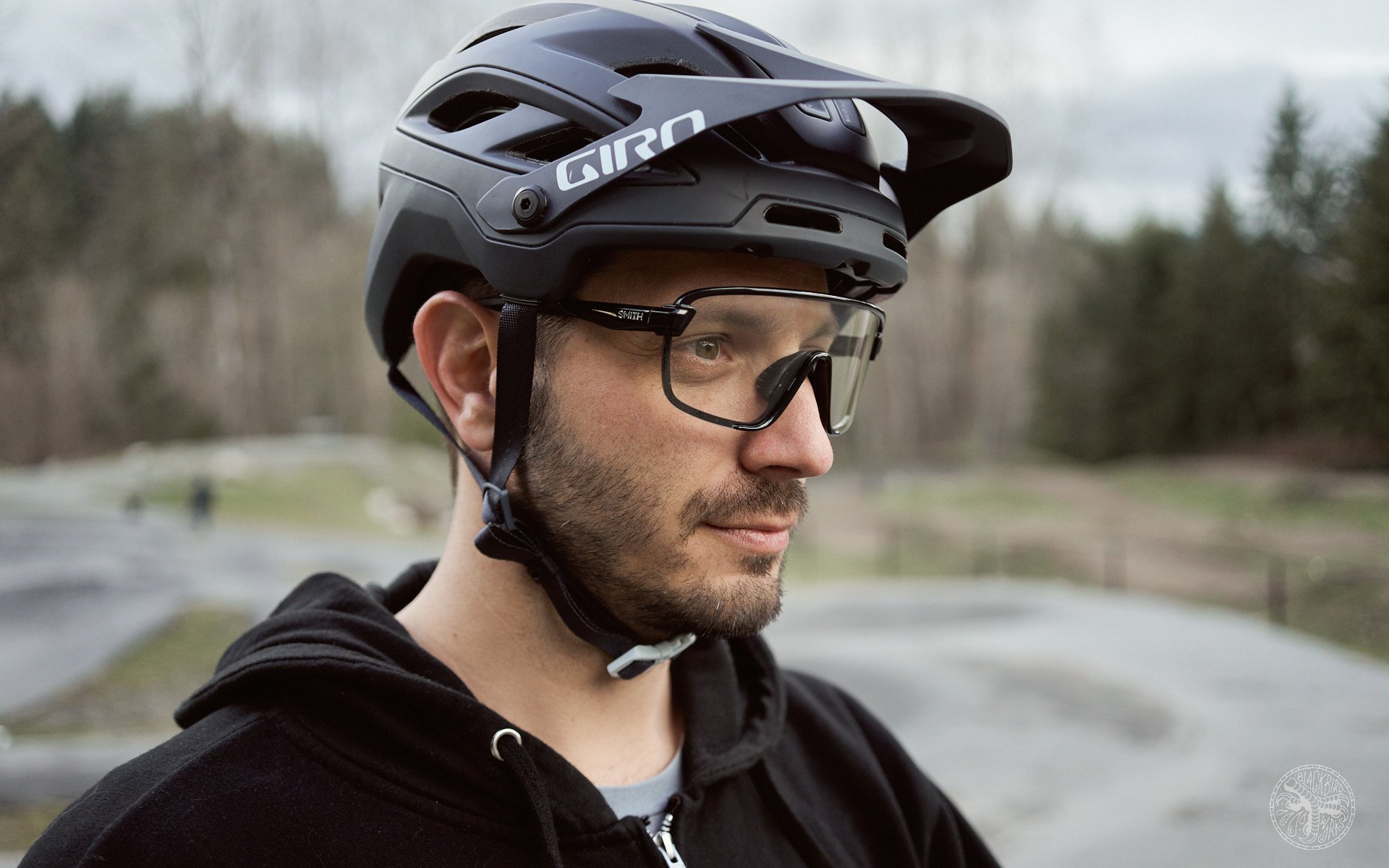 Review
Giro Merit Spherical Helmet & Smith Bobcat Glasses
My pre-ride checklist can be long considering all the gear I need to drag with me. But the list always starts with Helmet, shoes, gloves, glasses. The helmet selection will depend on what ride is on that day's menu but if it's a from-the-door pedal, a half-lid and some clear glasses will suffice.
To set the scene, I have a size medium head with a 58cm circumference. Most of that matter resides on my forehead and what a forehead it is! A forehead nicely shields a brain that constantly assesses risk factors on the trail; whether lines will be walked or ridden, and if they're being ridden, at what speed and style. All of these calculations happen without my awareness, many times a ride. I treat the possibility of a crash involving my head seriously and like to wear a decent helmet. I also value the shit out of my eyes. Without them, there would be no joy and I do not ride without glasses... ever.
Giro Merit Spherical Helmet
Giro's Merit Spherical helmet was destined to be reviewed by another member of the NSMB party but an unfortunate accident sidelined our brimless hero. Having similarly-sized heads, I took on the challenge. Of course I'd rather not have my friend sidelined but I was happy to step up to help out.
The Merit is second from the top of Giro's line of 5 half-shell trail helmets. Which means it packs plenty of technology to help justify the 300 CAD price tag. For its Spherical MiPS tech, Giro reimagined the concept of rotational impact protection and separated the rotation from the fit and adjustment elements of the helmet. I know riders who have sworn off MiPS helmets mostly due to fit issues. Some hate the hair-grabbing yellow nubbins of the system even though, they may make for a safer helmet.
When my uncle climbed on his motorbike without a helmet, he told me it was because he didn't want to survive a big crash knowing what the after math would have been. Some nut jobs will take death over severe injury. I personally will take more protection in helmet technology any day if it means I get to read one more Min/Max article.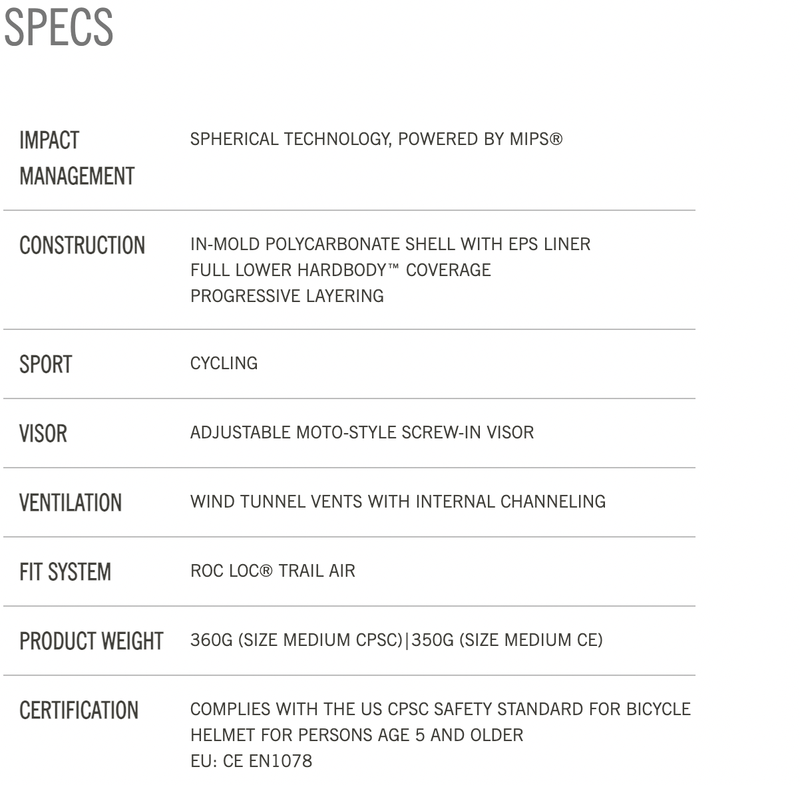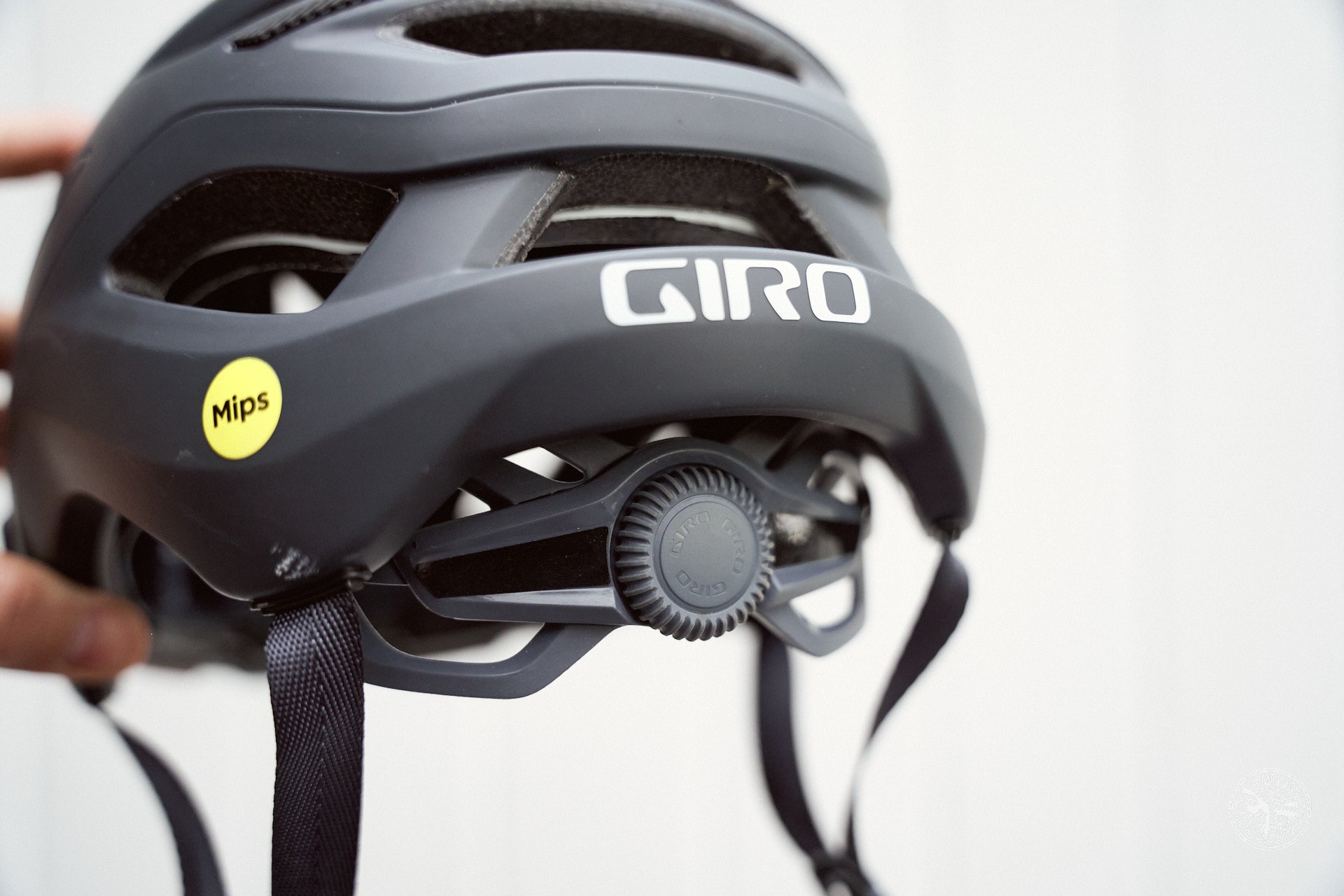 When I consider crashes involving the head, I think of 3 consequential impacts: First is the helmet hitting the ground, second is your skull hitting the inside of the helmet, third is the brain hitting inside of your skull and then rebounding to the opposite side. Full stop. If we can create a 4th layer that is Spherical MiPS, the potential to slow down the deceleration by turning it into rotation, we may get the ticket to walk away from some crashes that are destined to cause brain bruising and concussions. The helmet features a multi-density construction for protection from high and low speed impacts. An EPS layer is designed for high-speed crashes while the EPP layer is designed for lower speed impacts.
The Giro Merit has a slim design that is a lot less bulky than my go-to POC Kortal lid. The POC had my attention when I purchased it due to its bulky reassurance. I figured that the more helmet around me, the greater the security blanket. That may not be a proven theory, but at least it's not disproven. When I put the Giro on my head the first time, I was delighted with the fit and feel of the shell. No pressure points, no weird rubbing, and light as a feather. The dark blue/grey colour scheme wasn't as offensive as some of the other options and I was glad the green one was not the review piece for the sake of the photos.
The rear fit dial has a solid feel and size, and is easy to turn in either direction, even with gloves on. The pads are soft but come in 6 separate pieces. This will make washing them quite the chore and I will lose one in the process for sure. I have to give the TLD A3 helmet the edge for the pad game. At the same price point, it comes with a whole spare set of pads and visor hardware. That's a bingo and a half!
The Merit is comfy as hell and has been accompanying me on many rides in the past few weeks. Even though I have been making an effort to wear my full face a lot, it is nice to feel protected with a lightweight half shell on pedal-prominent rides. The ventilation seems to be spot on and air flows through the helmet even when speeds are lower. I could not find an easy way to slip the Smith Glasses into this helmet for uphill riding, which is a bit of a bummer. The more expensive Giro Manifest has glass grabbing rubber feet for this purpose.
The Giro Merit Helmet retails for 300 CAD.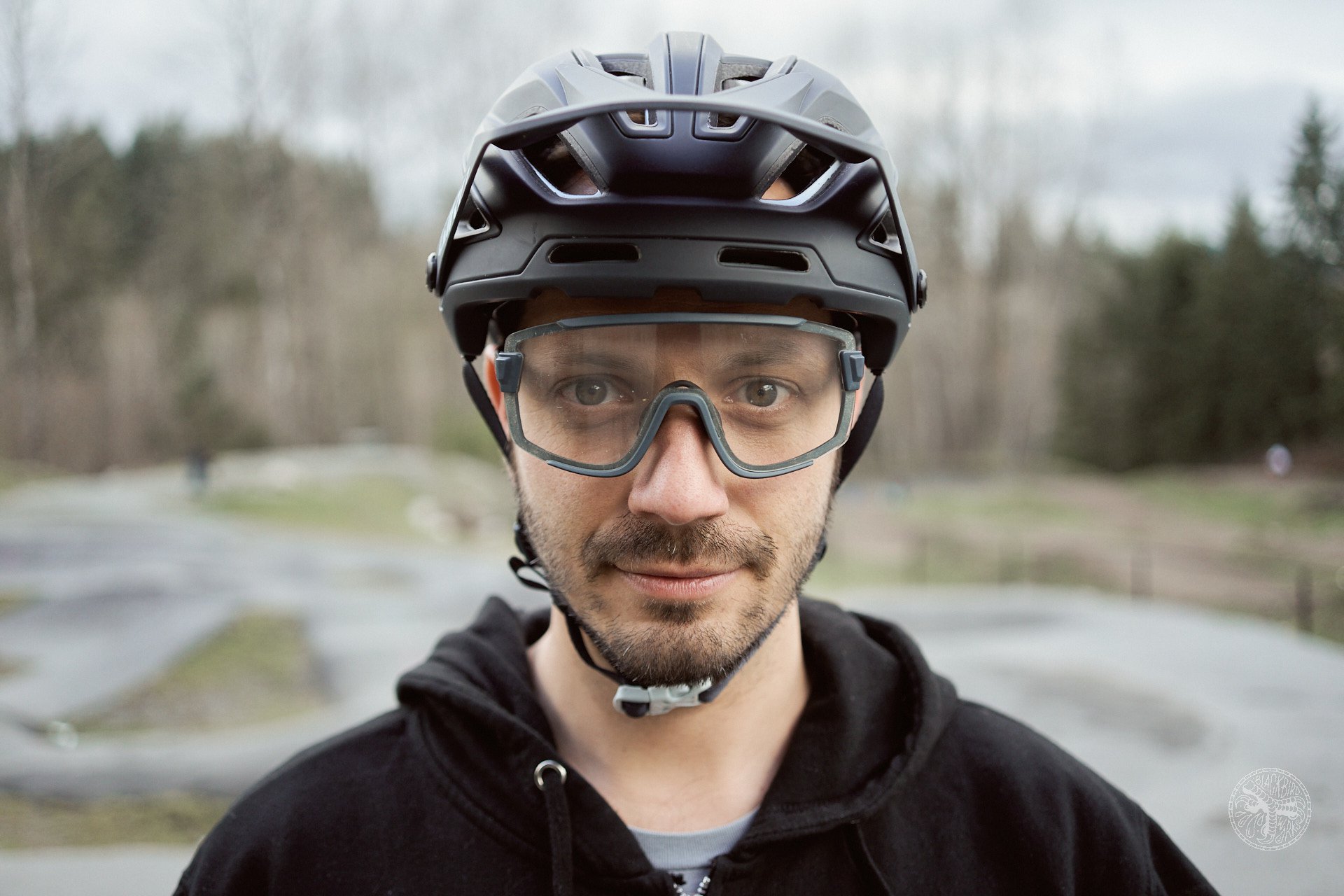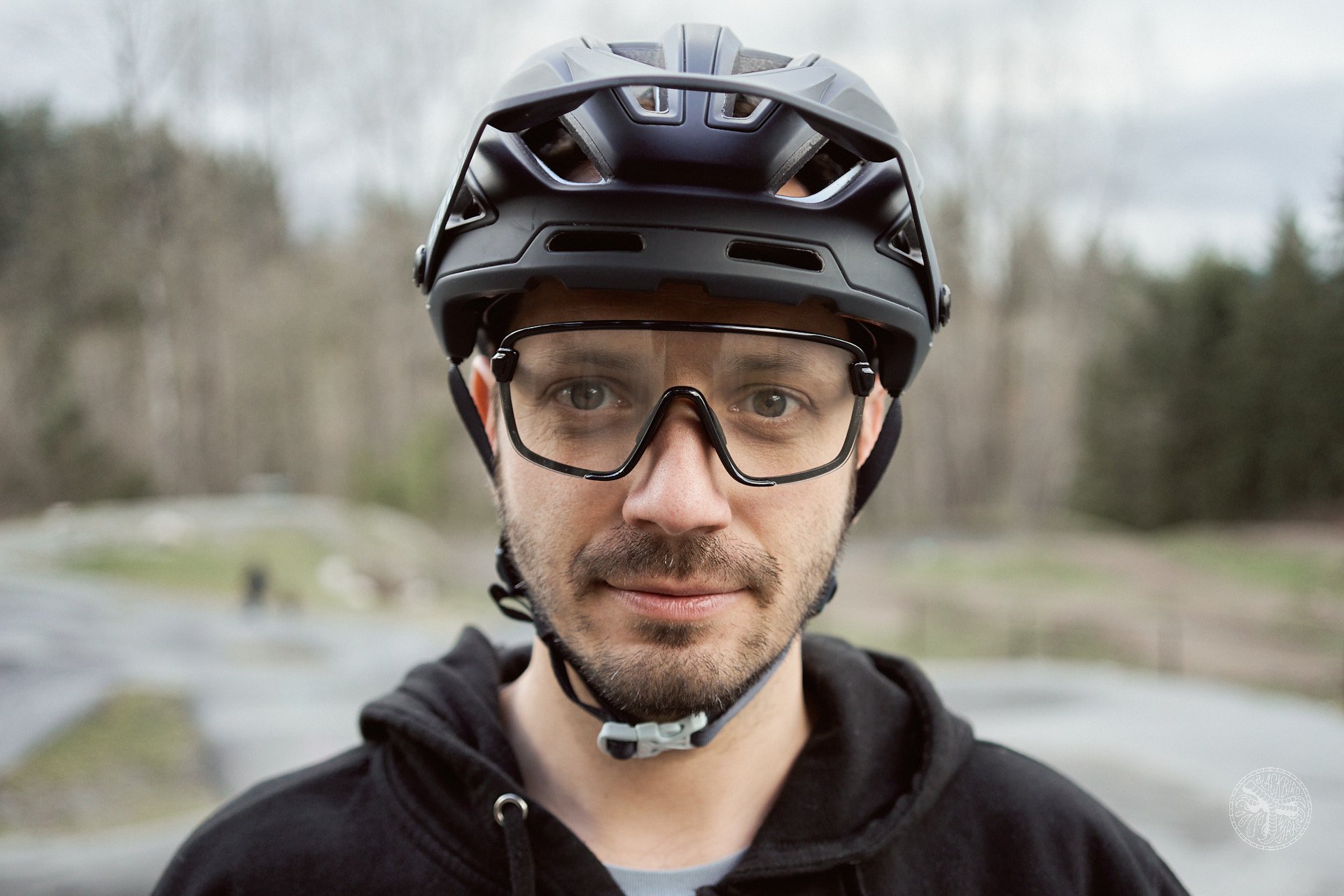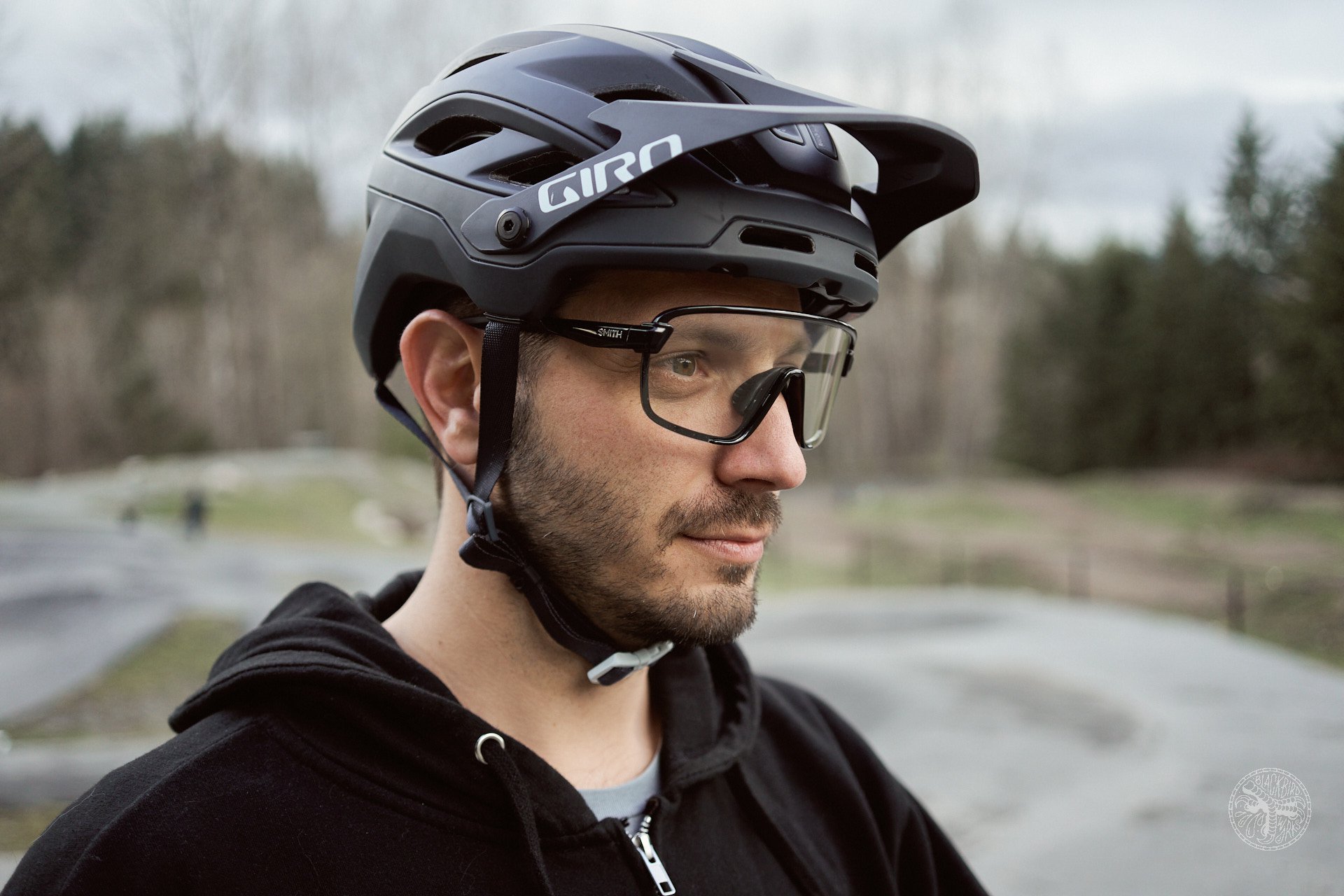 Smith Bobcat Glasses with Photochromic lenses
While the Wildcat might be Smith's best selling riding glasses, my face (as I mentioned earlier) along with my personality don't fit well with their size and presence. Lucky for me, Smith made a smaller, slimmer version of the Wildcats; the Bobcat. Until the Bobcats showed up at my door, I was happily staring at the world behind Smith Ruckus photochromic lenses. Angular in design, they are a great sport glasses that are suitable for on or off-road adventures. I am a big fan of photochromic lenses and even though the transition from light to dark is not instantaneous, I find the convenience hard to resist. Unless I am in the alpine all day, I do not need the mirrored lenses. In the dead of winter, clear lenses do overtime as the woods are dark and deep around these parts. Luckily, Smith has a variety of lens retention designs that allow for quick lens swaps.
The Bobcats' photochromic lens has a VLT (Visible Light Transmission) rating of 20-85% which works well for full sun all the way to overcast days in the woods. A clear VLT 95% lens is great for the darkest and rainiest Shore days. The adjustable nose bridge and featherweight design makes the Bobcat a great all day choice which won't hurt your nose after 5 hours on your face. All Smith eyewear comes with a hard case and 2 lenses. One feature lens (photochromic, mirrored, Chromapop) and one clear or lightly tinted low light lens.
Smith also includes a lifetime warranty which is insane for glasses. I've seen a few accidentally broken Smith glasses get warrantied with no questions asked.
Smith Bobcats are 250 to 280 CAD depending on your selected lens.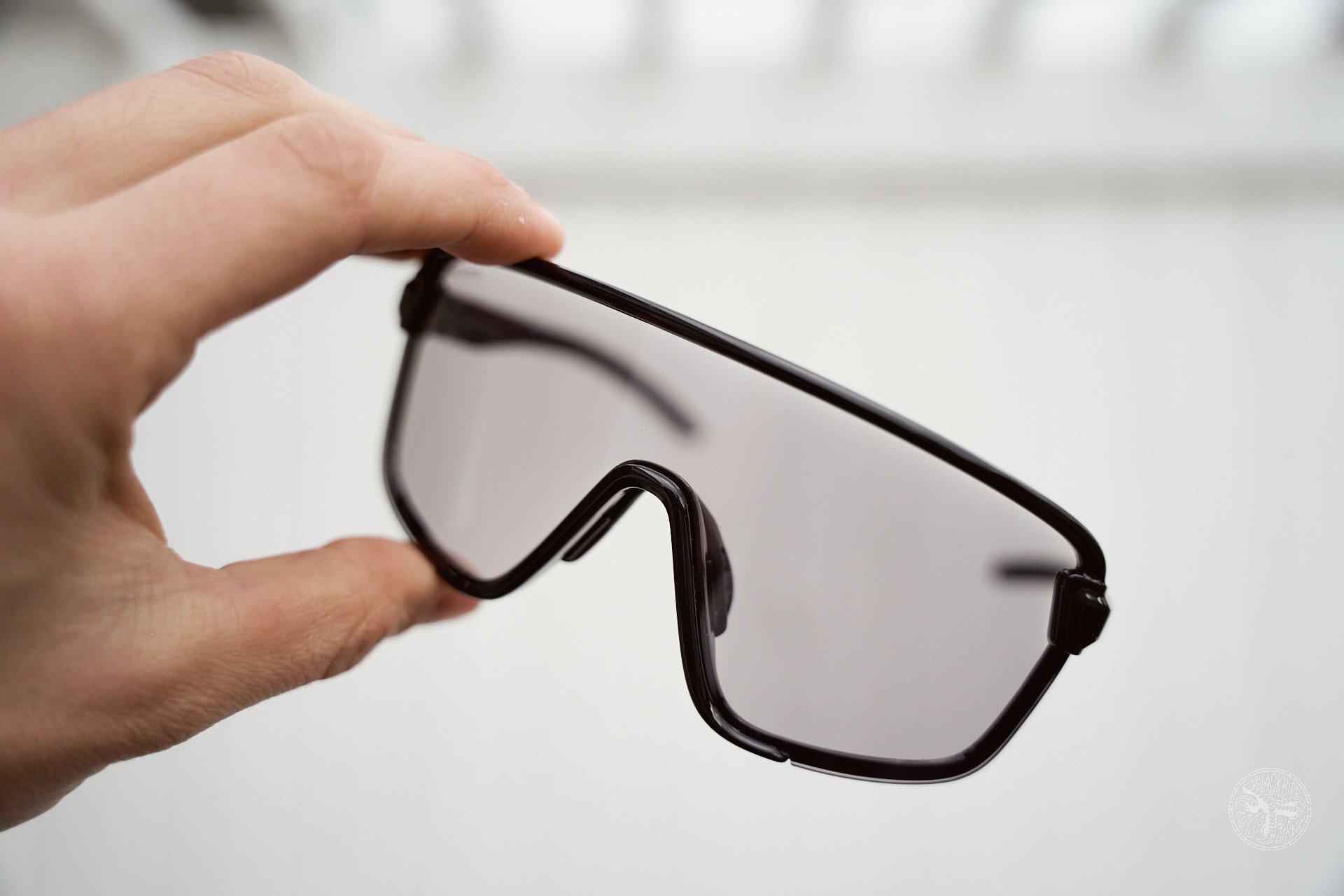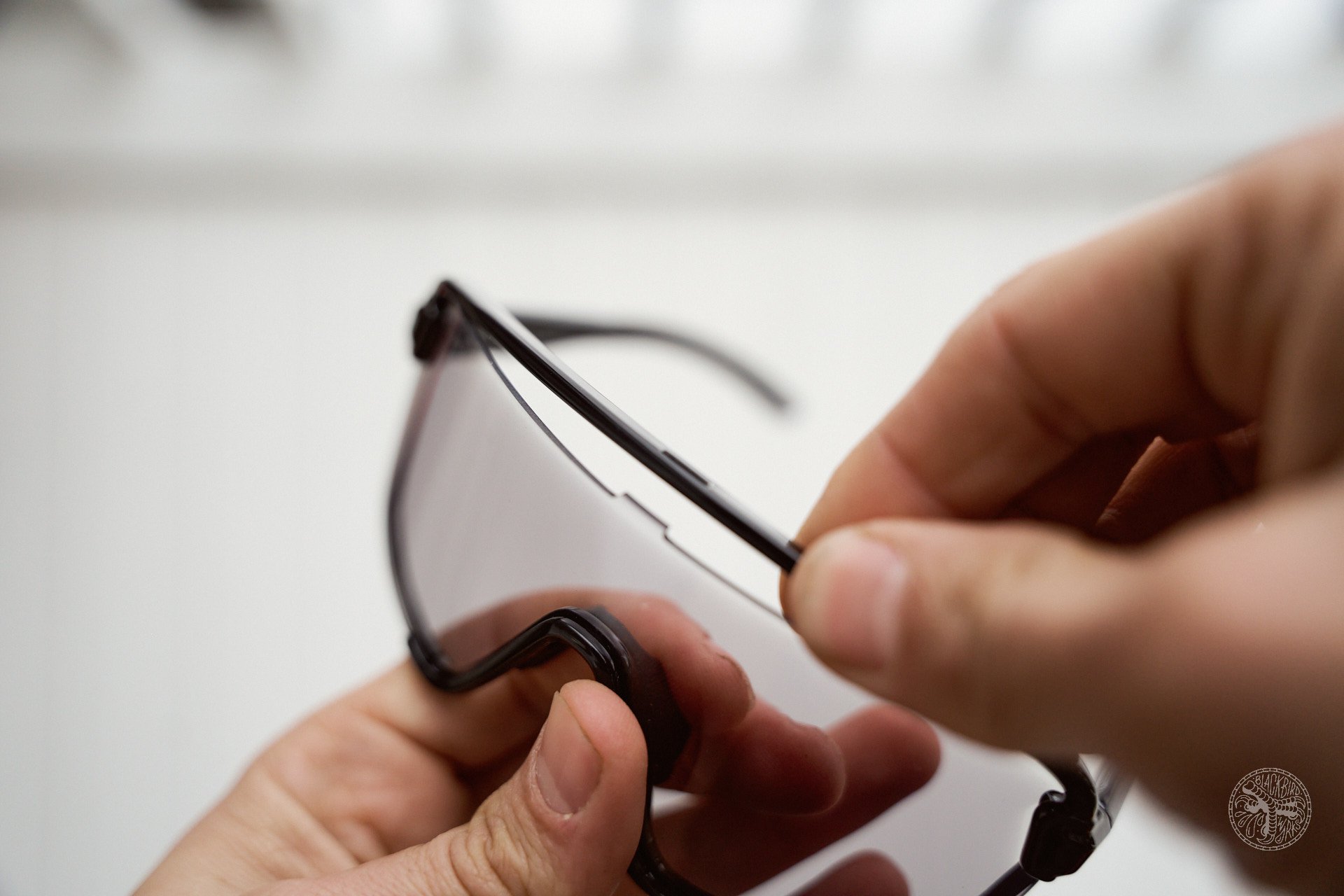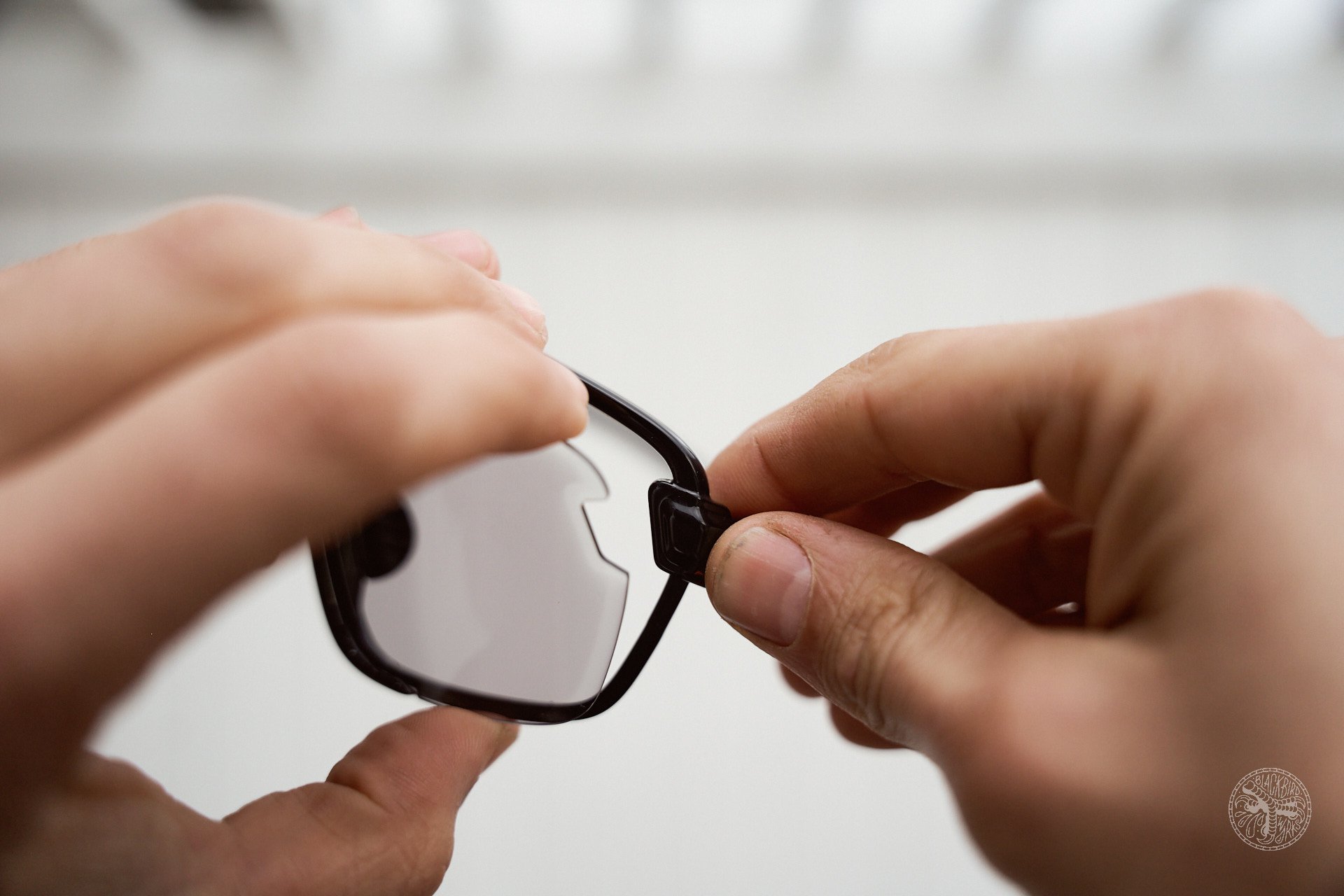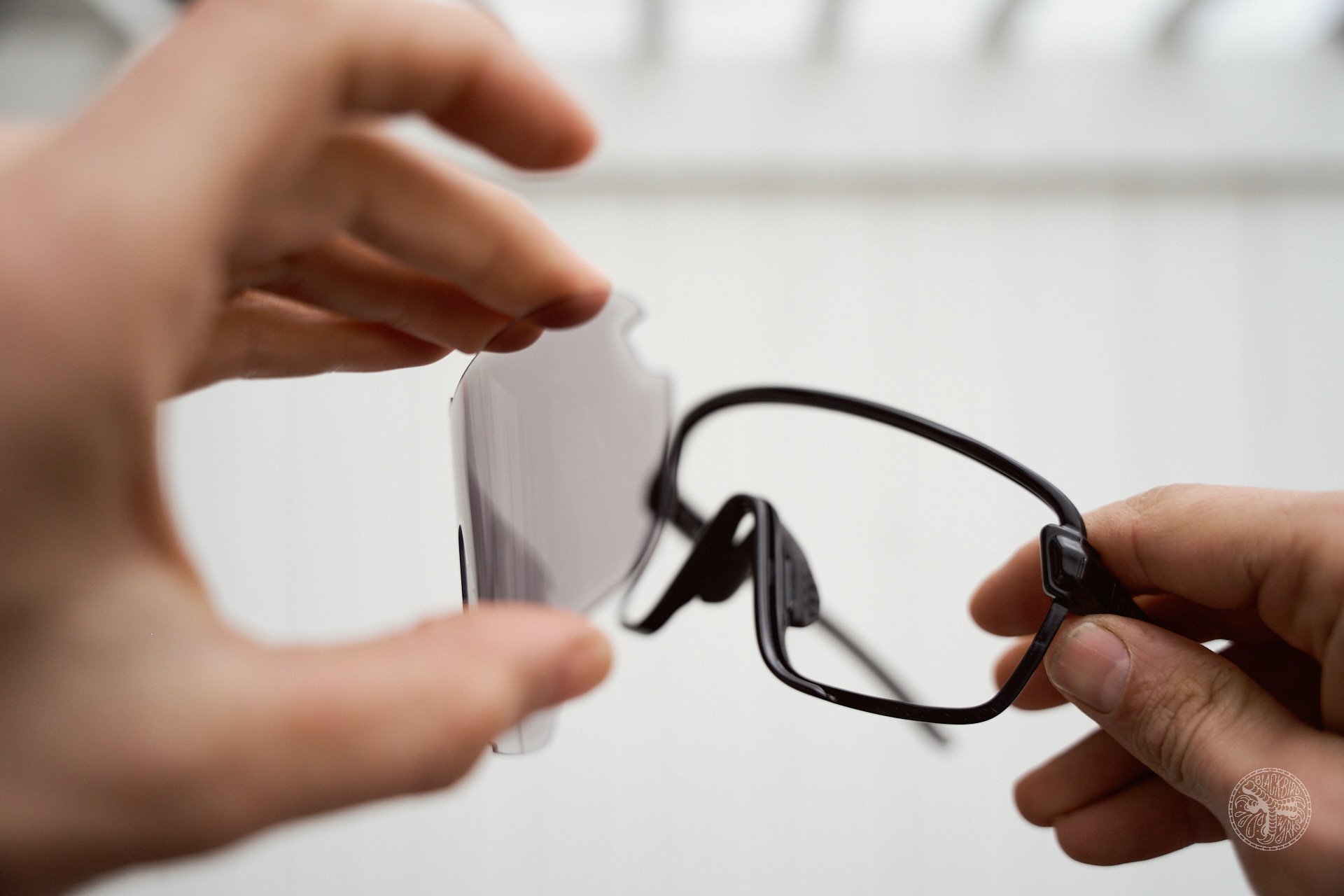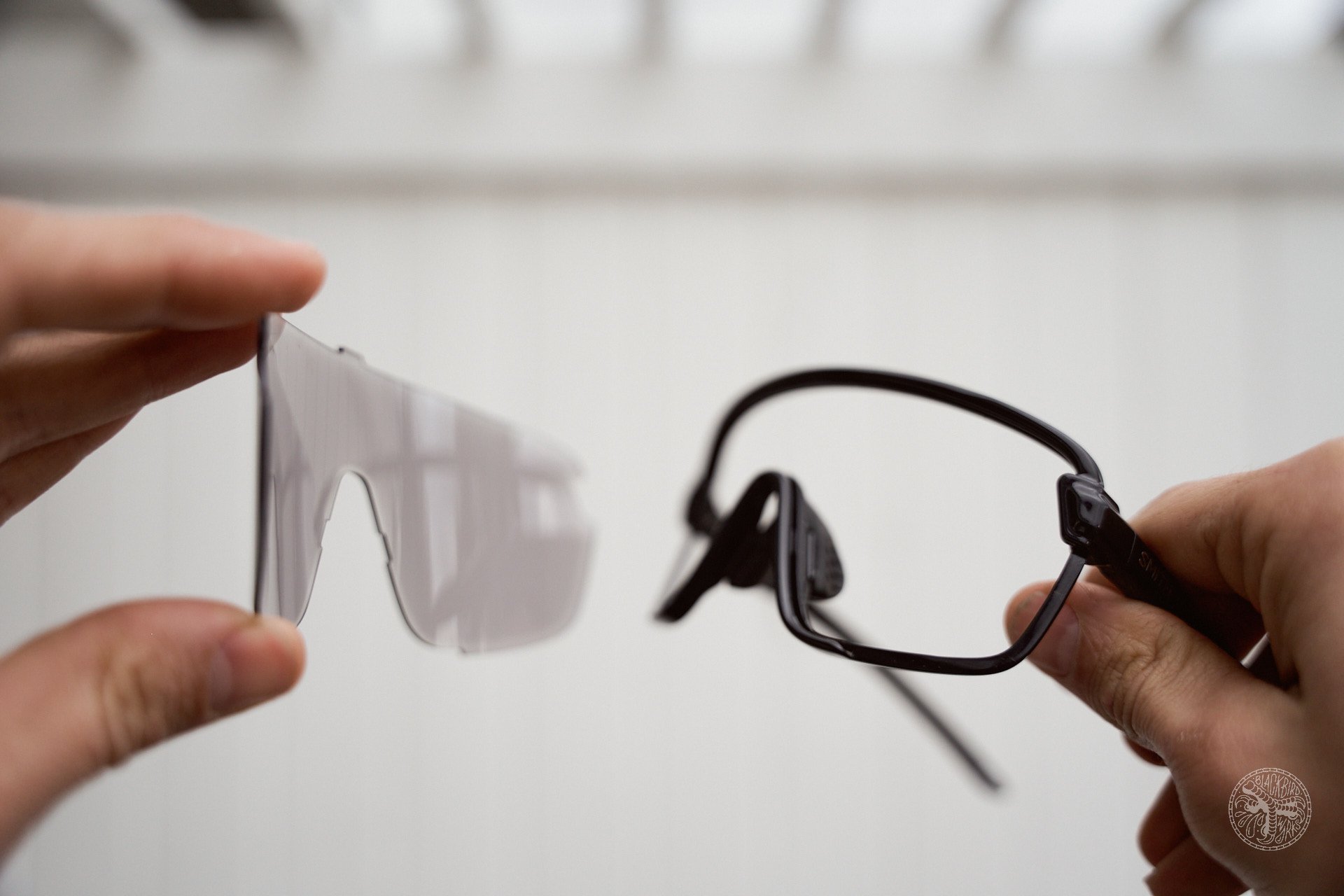 Over 600 CAD for this combination is a lot of dough to shell out no doubt. I purchased a similar combo - the POC Kortal and Smith Ruckus - not so long ago and felt that the technology and warranty were worth the investment.
As I said I will not ride helmetless or naked eyed. I will also not look through shitty optics. DO your research and pick your protection wisely.