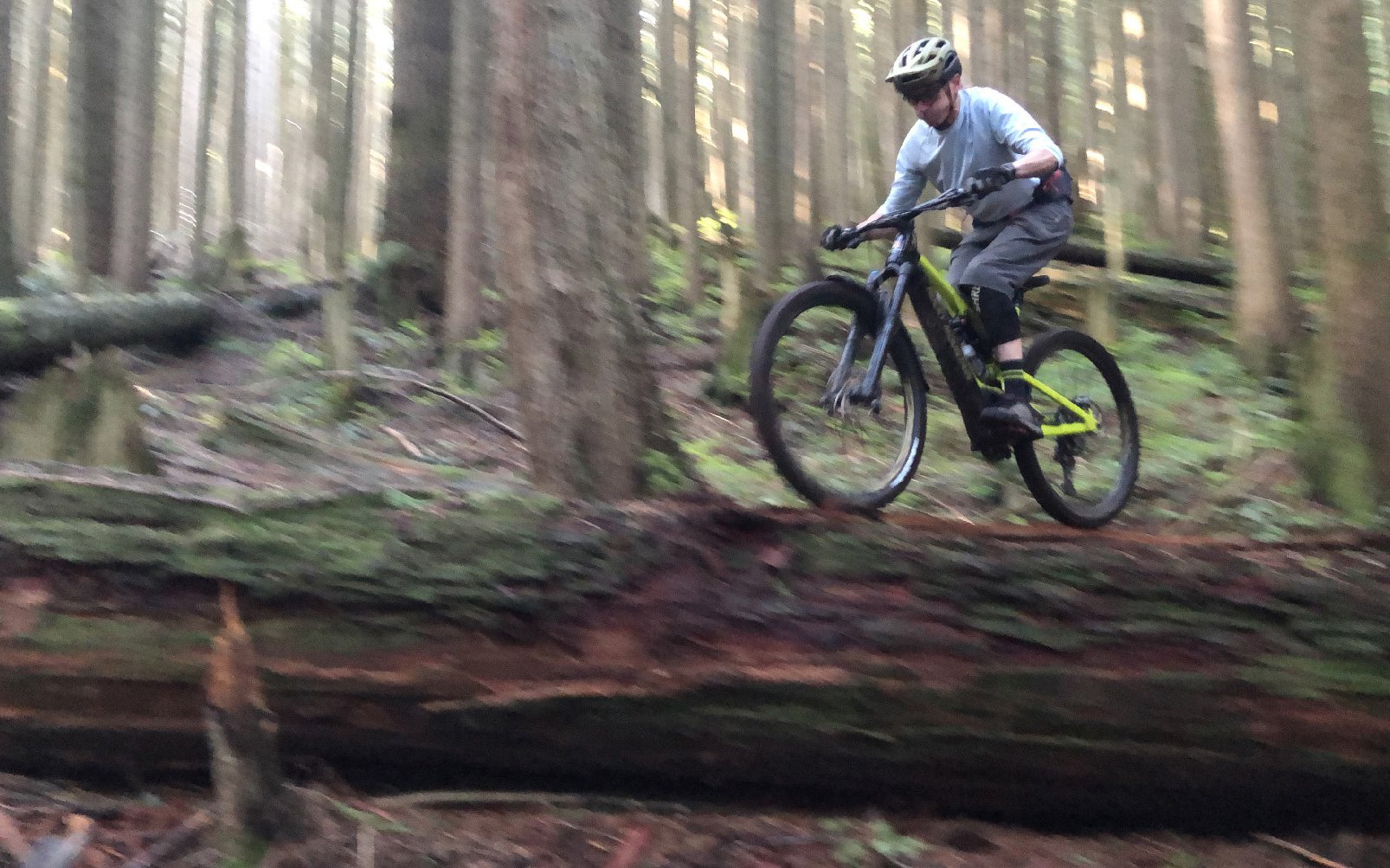 Product Introduction
Giro Manifest Helmet Ridden - with Ball and Socket Tech
MIPS is probably the most significant helmet technology introduced in the last ten years. But it sort of sucks. It requires a plastic hairnet that resides between your head and your helmet and multiple tethers inside the shell. It impedes airflow. The plastic can be uncomfortable against your scalp, and fit always seems compromised for me. The first MIPS helmet I tried was a POC Trabec. The non-MIPS version fit me perfectly, but the MIPS version did not, and that has been the case with virtually every MIPS helmet I've had since. Some are better than others, but none are as nice on the head as MIPS-less brain protectors.
MIPS spherical isn't entirely new for Giro; it began in snow sports, moved to road with the Aether and then to the open face Giro Tyrant, which is worn by Josh Bryceland and his 50:01 compadres. The Manifest is the first mountain bike helmet with general appeal that features MIPS spherical protection (edit - the Bell Super has a version of MIPS spherical as well). Because of this I hadn't paid much attention previously and I was caught off guard by the simplicity and elegance of the system. In most MIPS helmets, you could also say there is a ball and socket joint at work, but the ball is your head because it, along with the MIPS slip plane and the helmet liner, is the object about which the helmet rotates. For MIPS spherical, the helmet is fashioned from two shells, and inner shell that forms the ball of the joint and an outer that forms the socket.
We're getting a little ahead of ourselves here though. Or maybe a little behind, because Giro has decided to re-brand this system, calling it simply Spherical Technology. Dain Zaffke, Giro's head of marketing, felt that having MIPS in the name made people overlook this unique interpretation of slip plane protection. "We found that a lot of riders, they hear MIPS and they go, yup, got it. Know all about it. They know the story and then they stop listening. And that's doing it a little bit of a disservice because this spherical technology is distinctly different than the plastic slip plane."
The joint itself works very smoothly and doesn't have to deal with hair or sweat or padding or retention systems. It also enabled Giro to produce a helmet with two layers of foam with different densities. Kali Helmets' Brad Waldron has been declaring that most bike helmets are too hard for years and has been producing helmets with dual-density foam layers to protect against lower intensity impacts. Giro is jumping on that train, saying that progressive layering will protect riders from a wider variety of crashes, ostensibly reducing injury* in the process.
*there is an absence of data showing that wearing helmets reduces concussion despite this being the main reason we all wear them
Foam density exposes a problem with helmet testing and certification. Zaffke told me, "you can use the same firmer EPS throughout and it's going to pass testing." This is also a way to make a very light helmet, but perhaps not the way to address the range of impacts mountain bikers generally encounter. The harder the liner, the more shock gets transmitted to your brain.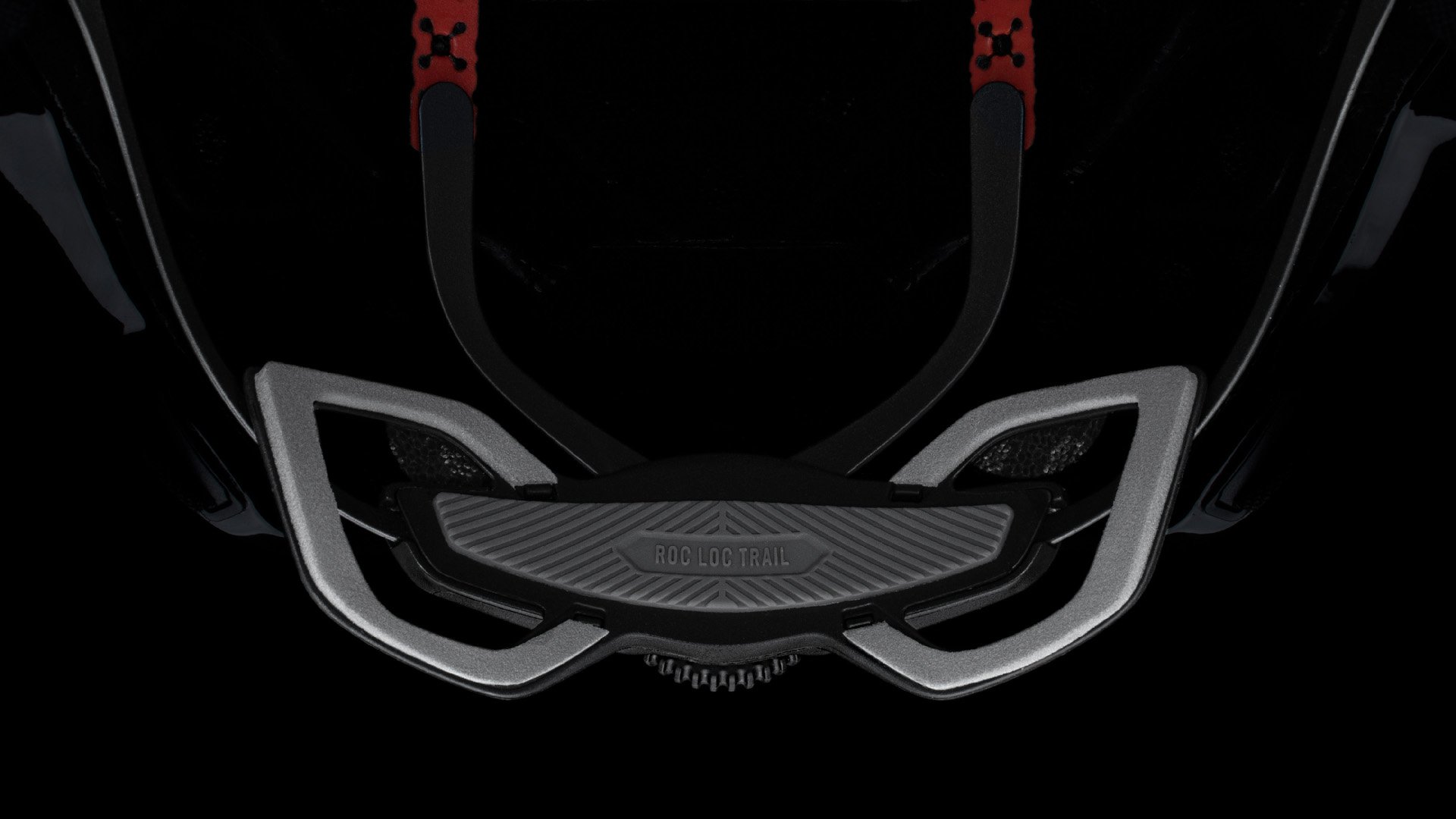 While the absence of a plastic slip-plane gets some credit for the increased ventilation, the Aura reinforcing arch gets another large portion. Venting would be restricted without this technology. As Zaffke told me; "without that reinforcing arch, these vents would probably be about, 25 to 30% smaller. So we're able to really open those up without compromising any structural integrity, because we add this material that's virtually unbreakable."
It's not hard to demonstrate how effectively the system operates. If you put your hand on top of the Manifest and move it fore and aft or left and right, it smoothly pivots independently of your head and the lower shell. The other features are even more easily noticed. The venting is world class, the Fidlock buckle is great, Roc Loc Trail does its job seamlessly, as does the visor and it's very light for the amount of coverage it provides.. There is much to like about Giro's new Manifest. Even more if I can get my hands on a different colour. The only (other) downside I've noticed thus far is the 260 USD price tag.
Manifest Features
IN-MOLD SPHERICAL TECHNOLOGY
MIPS EQUIPPED
PROGRESSIVE LAYERING
MAXIMUM VENTILATION VIA 19 BIG VENTS AND DEEP INTERNAL CHANNELING
AURA REINFORCING ARCH
ADJUSTABLE MOTO-STYLE SCREW-IN VISOR
ROC LOC TRAIL AIR FIT SYSTEM
GOGGLE GRIPPER ON BACK OF HELMET
INTEGRATED EYEWEAR GRIPPERS
FIDLOCK MAGNETIC BUCKLE
XT2 ANTI-MICROBIAL PADDING
REFLECTIVE DECALS ON REAR OF HELMET
LIGHTWEIGHT WEBBING
346 GRAMS SIZE MEDIUM (MONTARO MIPS 377 GRAMS)
AVAILABLE IN THREE SIZES: S, M, AND L
$260 USD / €270 / £250 UK AVAILABLE MID-MAY GLOBALLY