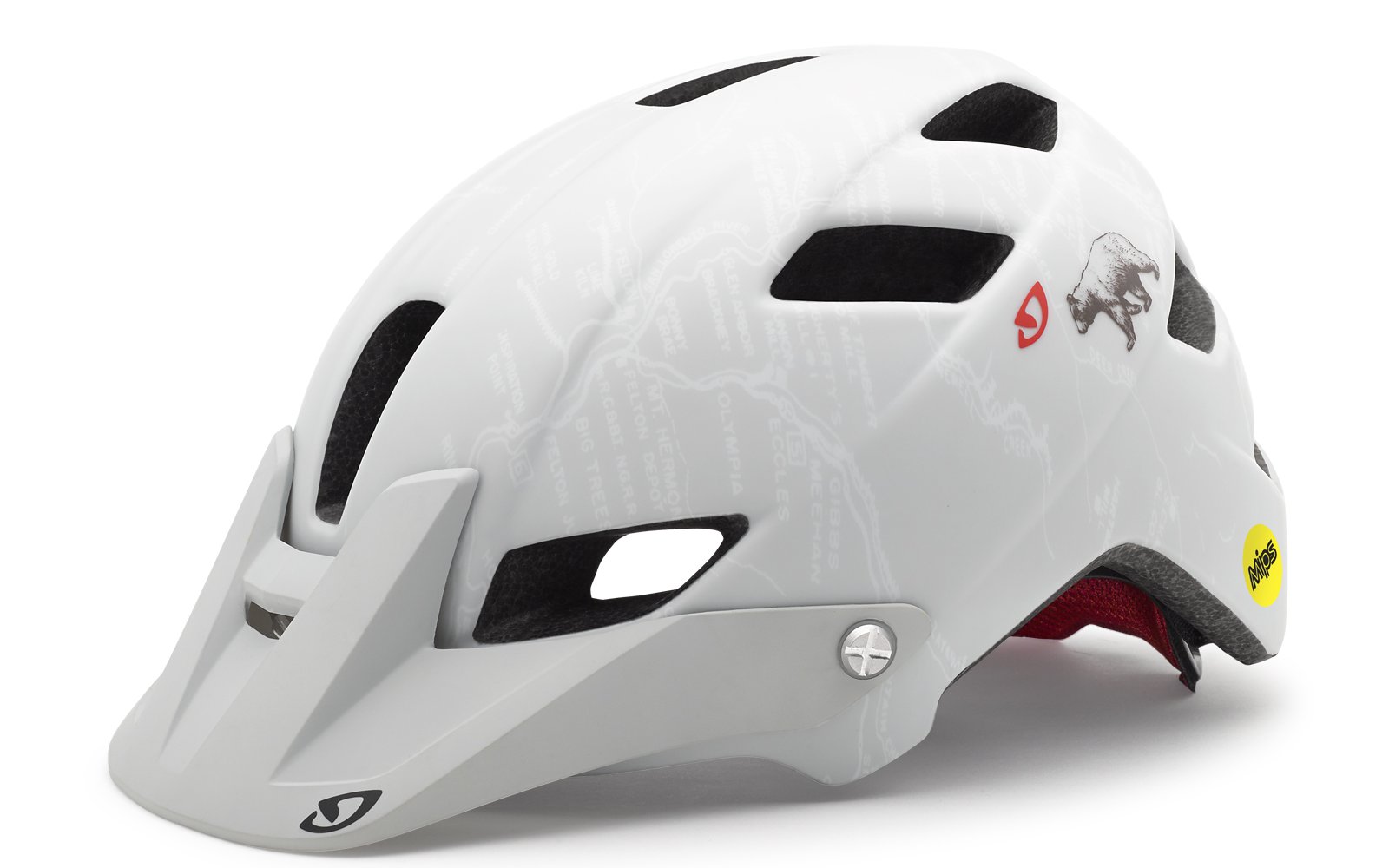 Giro Feature and Feather w/ MIPS
GIRO PARTNERS WITH MIPS TECHNOLOGIES
Cycling Helmet Leader and MIPS Take Step Forward in Helmet Design
Giro Sport Design has announced a new partnership with MIPS Technologies. After years of collaboration researching and validating new technologies to further reduce impact energy, Giro will introduce new helmets in three key categories (Road, Mountain and Urban) that employ Multidirectional Impact Protection System (MIPS) slip plane technology. The Sutton MIPS, Feature MIPS, Feather MIPS, Savant MIPS and Sonnet MIPS will be available worldwide in late fall 2014.
All Giro helmets are designed to reduce as much energy as possible while meeting and exceeding stringent safety standards. The goal of Giro's MIPS-equipped helmets is to further reduce rotational forces. There are three main components to a MIPS-equipped helmet: the EPS liner, the Low Friction Liner and an elastomeric attachment system between them. In an impact, the elastomeric attachment system stretches to allow the EPS liner to rotate independently around the rider's head. Although the system only moves a few millimeters, Giro believes that helmets equipped with this technology can reduce the amount of rotational force that may be transferred to rider's brain in certain impacts.
Giro has selected five new models to debut MIPS. The MTB specific Feature & Feather are shown below:
Feature/ Feather MIPS MSRP $95/€95 The FeatureTM delivers a low-profile shape with more coverage than traditional XC helmets, plus channeled vents that radiate heat up and out when you're climbing at lower speeds. A single-piece In-Mold shell enhances durability, yet keeps weight to a minimum, and our rugged In-Form fit system offers one-handed fit and stability adjustment. The FeatherTM delivers the same functionality as part of our Women's Series Collection.
This colour scheme should be called Groovy Sunset.
The Bear is a nod to Giro's Californian roots.
The women's version is called the Feather, and comes in several colours, including this white number, which looks to be inspired by Vuarnet eyewear ads from the 80s.
Giro helmets featuring MIPS will be available worldwide in late Fall 2014.
---
Well that's a whole lot of head protection for one day, dontcha think?