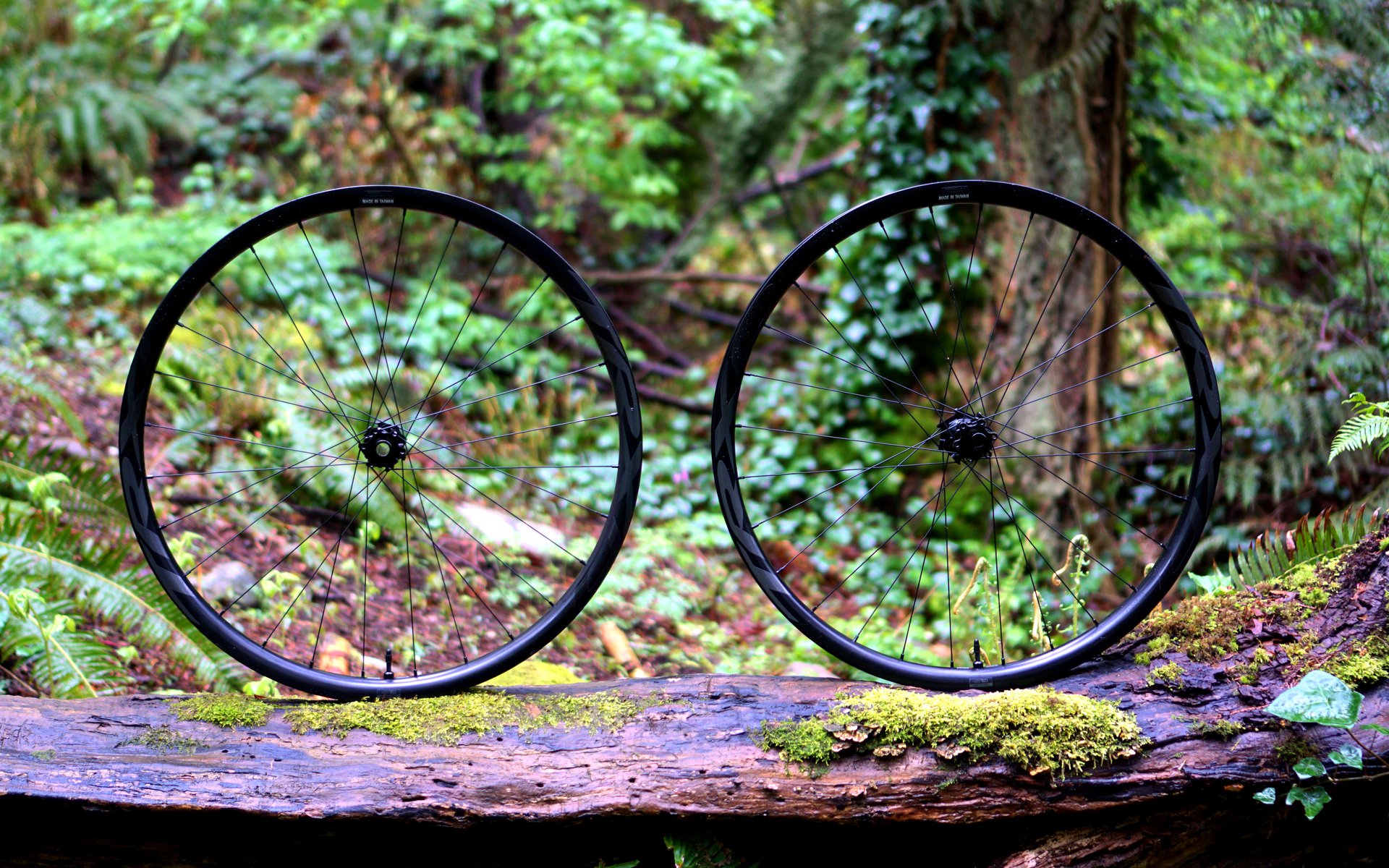 First Impressions
Giant TRX 0 Wheelset
Back in 2014 Giant released some carbon wheels on their Advanced series of bikes, and called them the TRX wheels. I had no idea Giant made wheels, and it seems that might be because the TRX wheels primarily came spec'd on Giant's higher-end Advanced models. The TRX was then updated in 2017 and Giant released the third iteration of the TRX wheels for 2019, in two flavours. A more affordable TRX 1 wheelset, and the fancier TRX 0. I tested a set of the fancy TRX 0 wheels in 27.5 inch diameter.
Giant was refreshingly candid about the earlier releases of the TRX wheels not going as well as they'd hoped. Simply put, aggressive riders had issues with rims cracking. Giant went back to the drawing board and redesigned a carbon rim that is common to both the TRX 0 and the TRX 1. The new rim is made in their factory in Taiwan and the rim profile is common to both the 27.5 and 29 inch diameter rims. The design seems to be follow the trend of rims like the We Are One Agent; 30 mm internal width, thicker rim beads, and hookless design. So while the rim profile isn't wild and radical, it's a profile that seems tried and true(d). I like the increase in material on the rim bead to not only increase strength, but to also increase the impact area of the tire to reduce the chance of pinch flatting. One unique detail is how the rim bead is generously radiused, which should reduce the chance of damage to the tire from non-square impacts to the wheel. Somehow Giant managed to pull some weight out of the existing TRX carbon rims, while making them more durable. Rim weight is 480 grams for the 27.5 and 490 grams for the 29er.
Giant TRX 0 Wheelset:
The TRX 0 wheels retail for $2100 CDN. For that you're getting a carbon rim, laced with Sapim Super spokes, on DT Swiss 240 hubs. Total weight for 27.5" diameter with XD Driver is 1588 grams! These are light wheels. The wagon wheels hit the scales at 1662 grams. The pricing falls well in line with other carbon wheels on the market that also come with nice hubs. One thing worth nothing here, is the fancy spokes being used. Sapim claims they're the lightest steel spoke on the market. Sapim claims their spokes offer superior fatigue strength because a higher strength grade of stainless steel is used. They ain't cheap though, which is likely a big part of the price difference from the TRX 0 to the TRX 1.
Giant TRX 1 Wheelset:
The more affordable TRX1 wheel set retails for $1300 CDN. For that you're getting the same carbon rim, laced with Sapim Laser spokes, on DT 360 hubs. Total weight for 27.5" diameter with XD Driver is 1677 grams and 1750 grams for the 29ers. Seeing prices for good carbon wheelsets coming down is a win for everyone!
Giant employs some interesting tech in the wheels. One of those is Giant's Dynamic Balanced Lacing (DBL). Giant uses different spoke tension on the same side of the wheel for the "pushed" and "pulled" spokes. The idea here is to allow for optimized spoke tension when the wheel is actually in use, and not when its bouncing around in the back of your Tacoma. I suspect this is where everyone falls asleep, but bear with me. This must be a major pain in the ass to pull off when building the wheels. Also I'm sure some nerd with a pocket protector probably did a thesis on how to figure out what the spoke tensions should be. But after all the maths is done Giant claims DBL results in a stiffer, more efficient and precise wheel.
Warranty on all wheel sets is 2 years. With the older versions of these wheels I was able to do some digging on how responsive Giant was with replacements. For the most part Giant seemed to be pretty reasonable with rim replacements. Hopefully it's not something you'd need, but it's always good to know that a company stands behind their product, especially something expensive like a carbon wheelset.
I've mounted up a Schwalbe Magic Mary and WTB Breakout on the rims so far. Both tires were easy to install, but needed a tire lever, so maybe on the tight side of modern carbon rims. Both tires inflated easily with a simple floor pump without removing the valve cores. Tire changes will be easy peasy with these wheels. I've done a number of rides on the wheels so far including two races. In both cases I was really happy with my riding and placed well. I also absolutely bludgeoned the rear rim into some rocks (not on purpose, but we all get a bit wild once in a while) with no flat or rim damage to report so far.
When I was first asked to review these wheels I thought to myself, "who on Earth is going to buy a set of expensive aftermarket carbon wheels from Giant?". But then I put them on my bike, started riding them, and noticed some of the details. Santa Cruz seems to have done well with their Reserve wheels, so purchasing wheels from a bike manufacturer isn't untraveled ground. The TRX wheels line up fairly competitively with other carbon wheel manufacturers too when you factor in the hubs, and spokes being used. I have to commend Giant on the general approach as well. Take a fairly standard rim profile, laced to reliable DT Swiss hubs, and use excellent spokes from Sapim. It's a recipe that is hard to fault. I think the Giant TRX 1 or the TRX 0 wheels are interesting options in the growing carbon wheel market. Riding wise, so far so good, but I'll publish a long term review in a couple months to comment on ride quality and how they've held up so far.