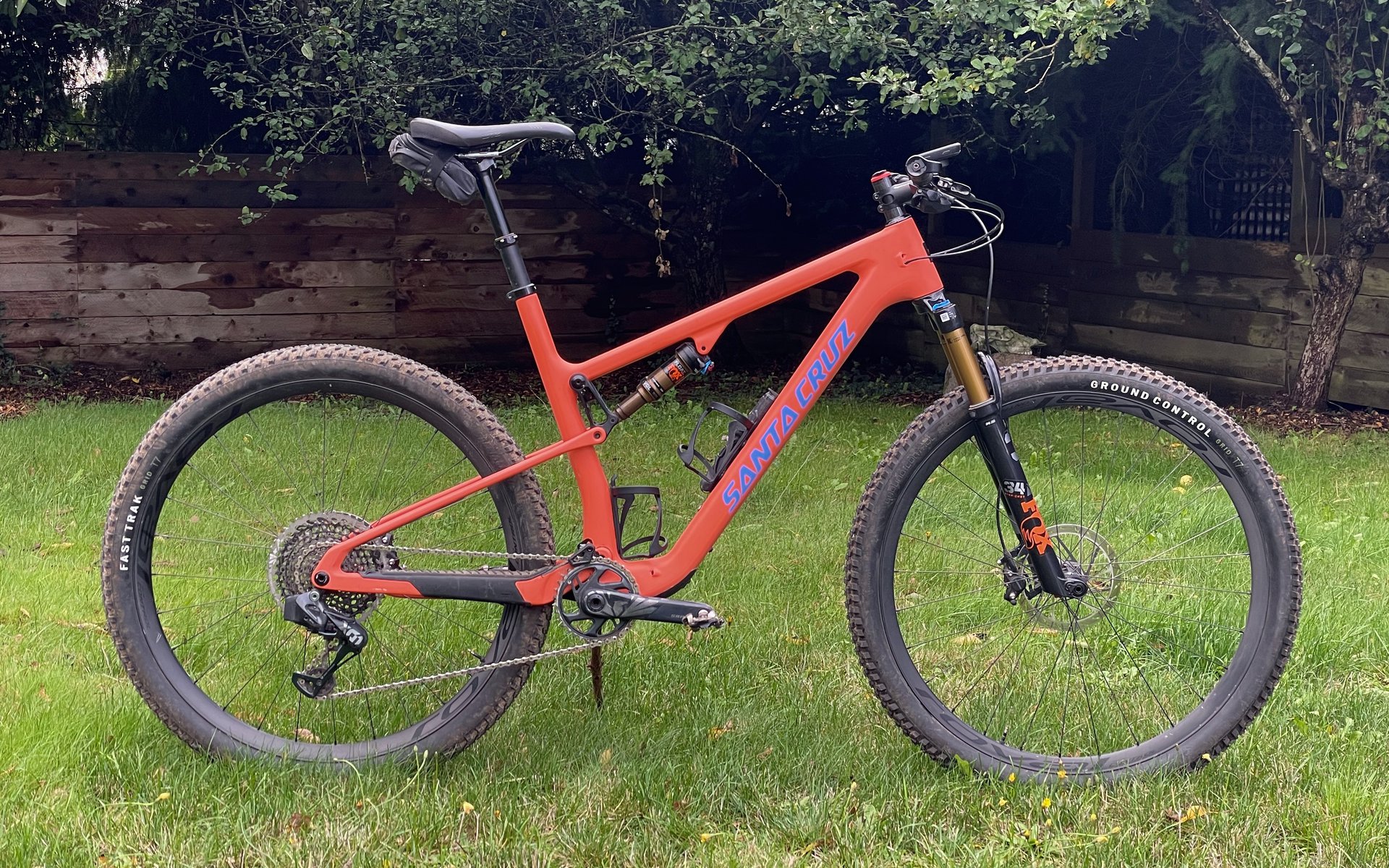 BIKE PREP
Getting the Santa Cruz Blur ready for BC Bike Race
I've had several people express surprise lately when I tell them I'm leaving for BC Bike Race tomorrow. No, they're not surprised I'm participating (racing? riding?) but rather that it's happening this year, and so late in the season. BCBR has always been a logistical feat, as it sees racers wake up in one place (usually from a sea of tents), take to the start line mere meters away, race, and then transfer to the next day's race venue - often by ferry as well as by bus - and get ready to do it all over again. This repeats over the course of a full week as the BCBR entourage would traipse around from the North Shore to Squamish, the Sunshine Coast, Powell River (also on the SSC), as well as places like Cumberland, Whistler, and more. It's a huge undertaking and the pandemic has made it that much more difficult - especially for a race that sees a majority of its traffic come from outside BC (I believe anywhere from 40-60% of racers traditionally come from outside of Canada).
So, BCBR is happening, and due to the late timing - necessary thanks to Provincial Health Authority rules on travel and congregation - this year the race will take on a clover leaf format based in Penticton. For the first time BCBR will trade coastal forests and loam for the Okanagan Valley's arid climate and dust, with fewer travel logistics and time spent on transfers, and more time to enjoy local wines and beer. Fingers crossed on those dry conditions - there's a little bit of rain in the forecast but right now it looks like we're mostly going to get the weather that BCBR organizers were hoping for.
As I discussed in my first look, I'm riding a 2021 Santa Cruz Blur in this year's BC Bike Race - that is, in fact, the reason I'm doing the race, although I've wanted to do BCBR for years and just haven't been able to make it happen. It's the perfect opportunity to test the Blur in the environment for which it was intended. I'm going to hold off on my complete review until after the race, but I have a lot of thoughts about the bike as I've been riding it a lot since publishing the first look in mid July.
Santa Cruz Blur - changing from XC to TR mode
I'm riding an XL (I'm 6'1 with short legs and a long torso) Santa Cruz Blur XO1 AXS RSV, which was sent to me in XC trim, which means a minuscule 100mm of travel front and back, high-volume but barely-knobbed Maxxis Aspen 2.4s, 160mm rotors, and RockShox SidLuxe shock and Sid SL fork with front and rear lockout. Very racy, and despite my initial reservations, quite capable in coastal XC conditions. At least dry, mid-summer ones. It was always my intention to mainly ride and review the Blur in TR mode, though, since it seemed more appropriate for our conditions and climate - as well as my own riding style.
Here are the changes I've made to the Blur's spec since my First Look:
The 100mm RockShox Sid SL fork was swapped for a Fox 34 Stepcast Factory at 120mm
The 100mm RockShox SidLuxe shock was swapped out for a Fox Float Factory DPS at 115mm
Removed the remote lockout
Beefier tires (it's all relative): up front I'm running Specialized Ground Control Grid 2Bliss Ready T7 2.35 / out back S-Works Fast Trak 2Bliss Ready T5 2.2 or T7 2.35*
In addition to the stock Santa Cruz Reserve 28|XC wheels (on DT Swiss 350 hubs - 1550g for the set that costs USD 1,599), I'm taking a spare set of Roval Control 29 Carbon 6B XD wheels (1450g also w/ DT 350 hubs and costs USD 1,350). I'm running the same front tire on both, with a Fast Trak 2.35 T7 on the Rovals and a Fast Trak 2.2 T5 on the Reserve rear wheel.
Bigger rotors: 180mm SRAM rotors front and back instead of the 160mm that come on the Blur XC
The Blur XC comes with the new Fox Transfer SL - a 100mm travel dropper that weighs about 125 grams less than a standard Transfer. The Blur TR comes spec'd with longer-legged RockShox Reverbs. Despite being accustomed to 175mm droppers, I've had no issues with the 100mm Fox, so I opted to stick with it to see how it goes for a week of Okanagan XC.
OneUp EDC Lite in the top of the steerer tube
OneUp 70cc pump attached to the upper bottle cage with a CO2 cartridge riding on board
Blackburn's new Sidetrack Bottle Cage x 2 - this is their new, 48g composite cage that retails for about 27 USD - it looks good, is available with right or left entry, has 30mm of up/down mountain adjustment, and has worked perfectly so far (no bottles coming loose or ejecting, easy in and out)
Blackburn's simple but effective Grid MTB seat bag, in which I'm able to fit an epi-pen, Tubolito spare tube, and a single package of Dark Chocolate & Coffee-flavoured Trail Butter)
*Santa Cruz specs the Blur TR with Maxxis Rekon Race 29 x 2.4WT 3C EXO, on the front and back.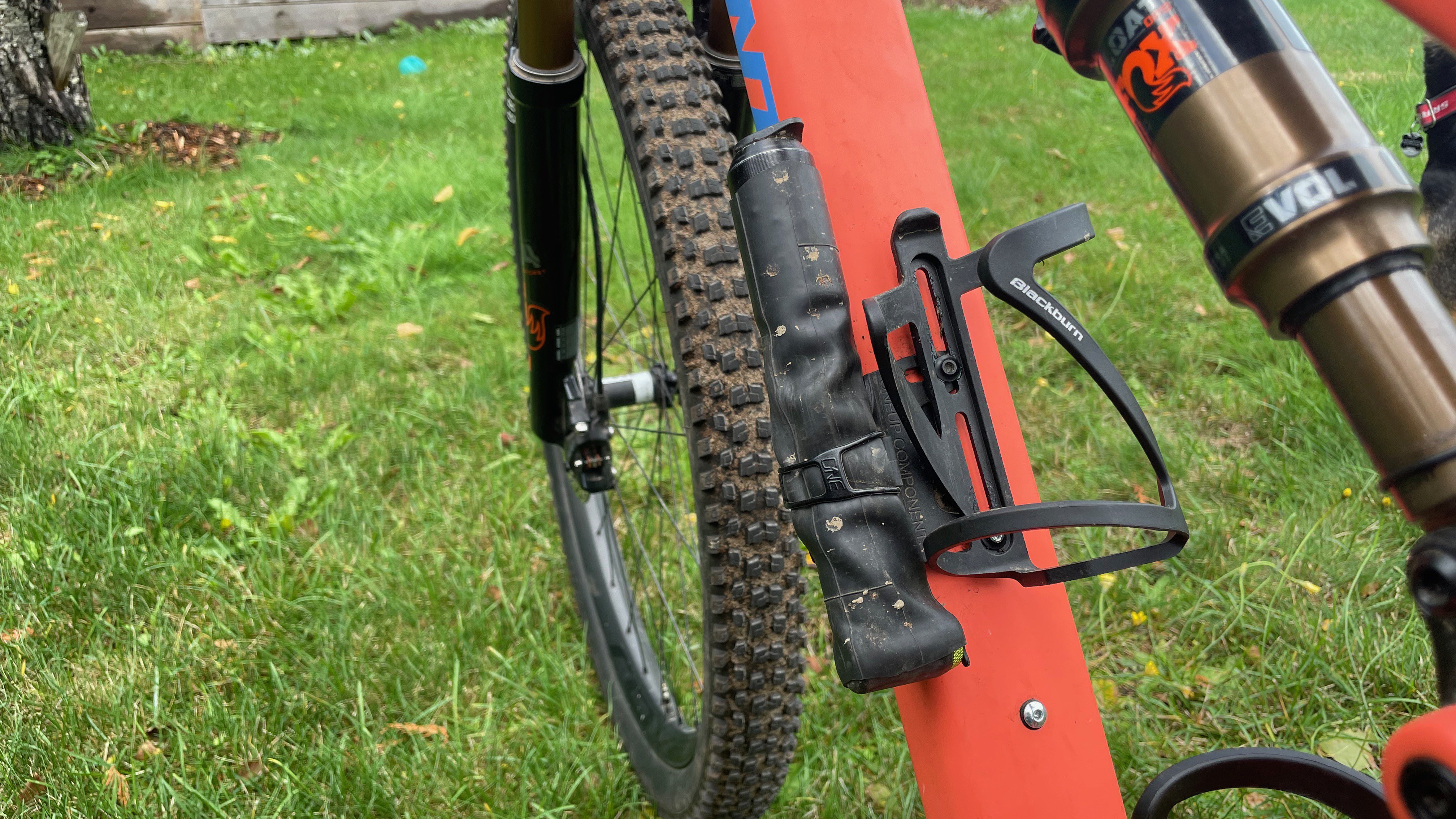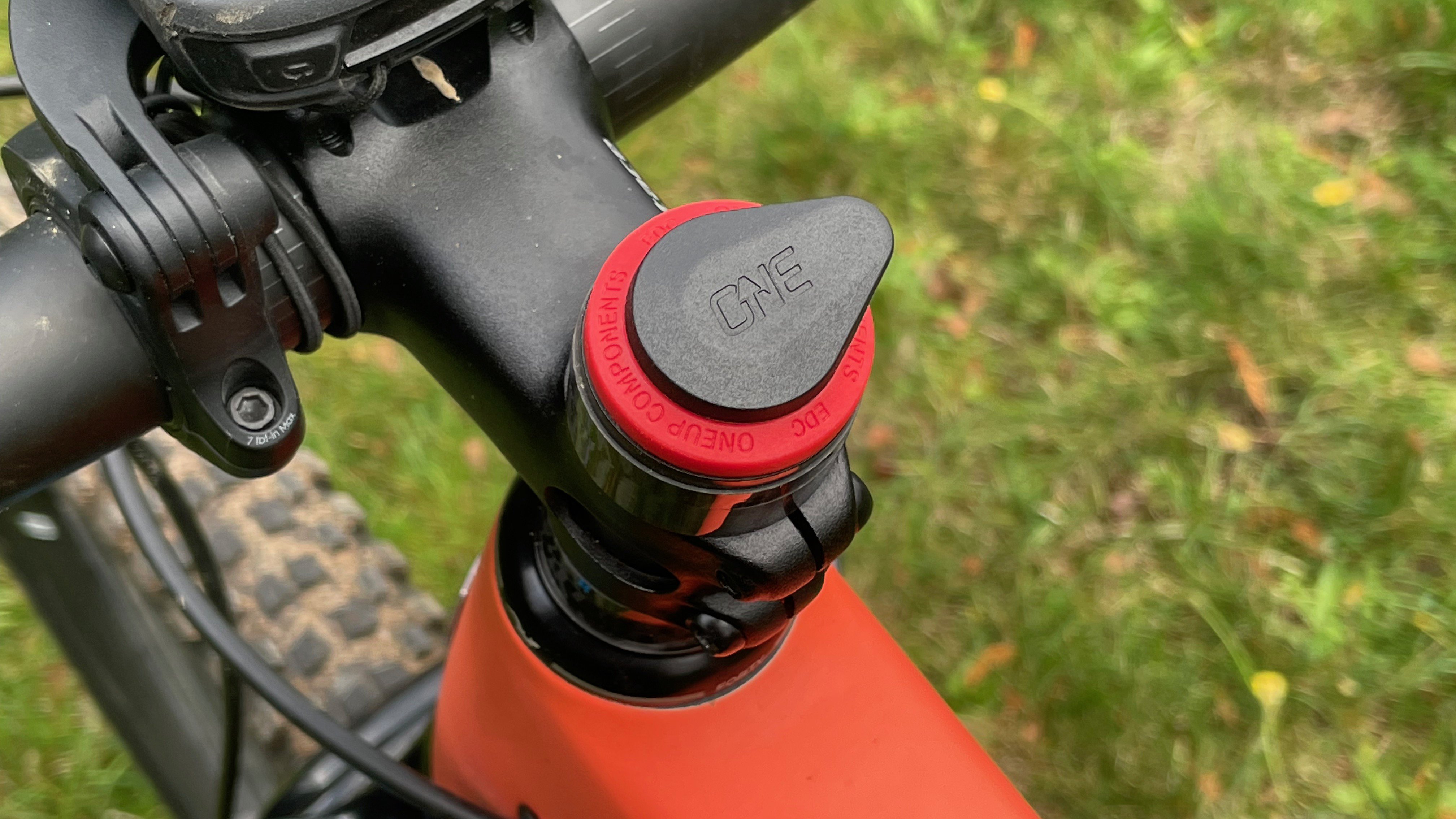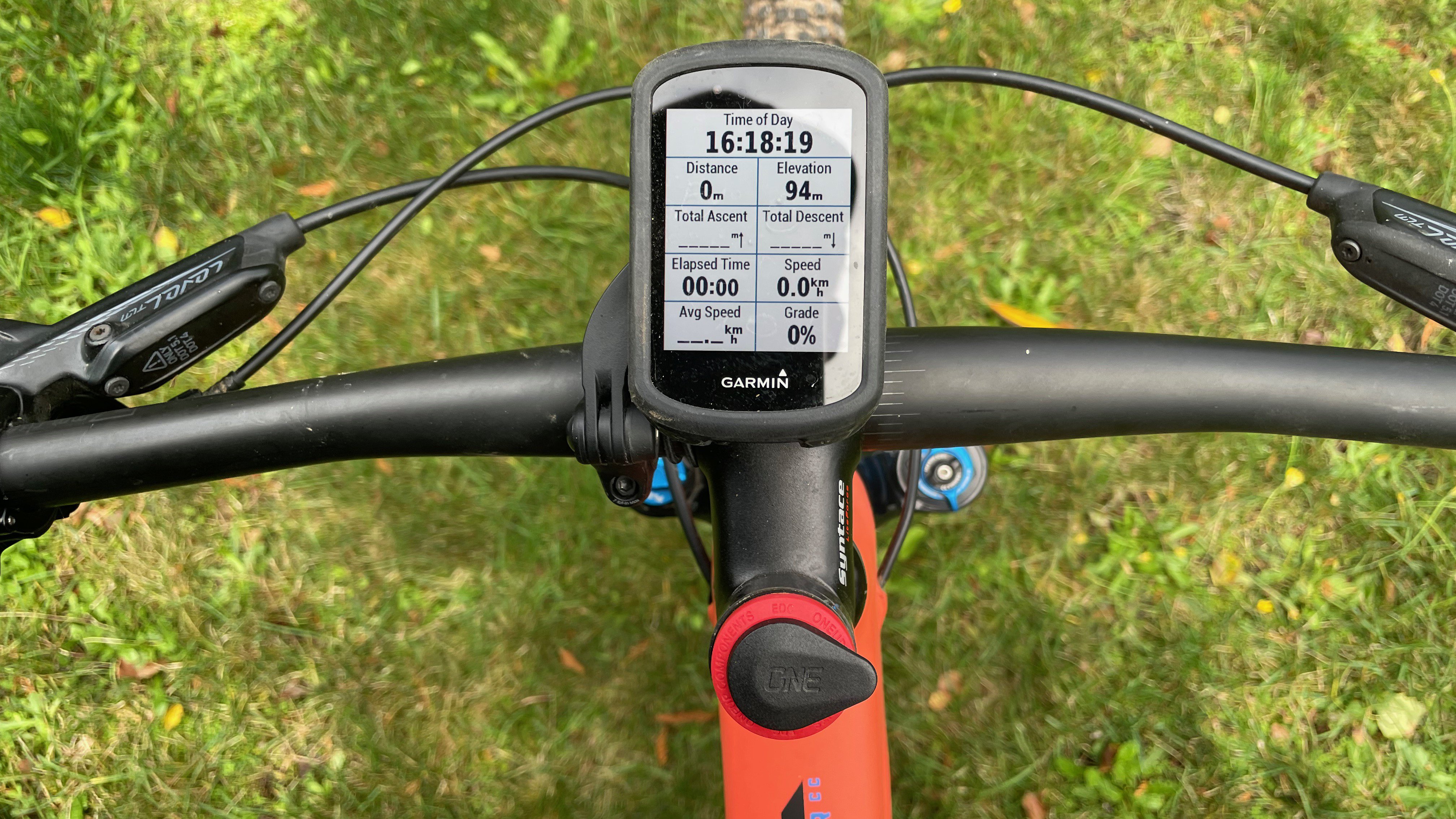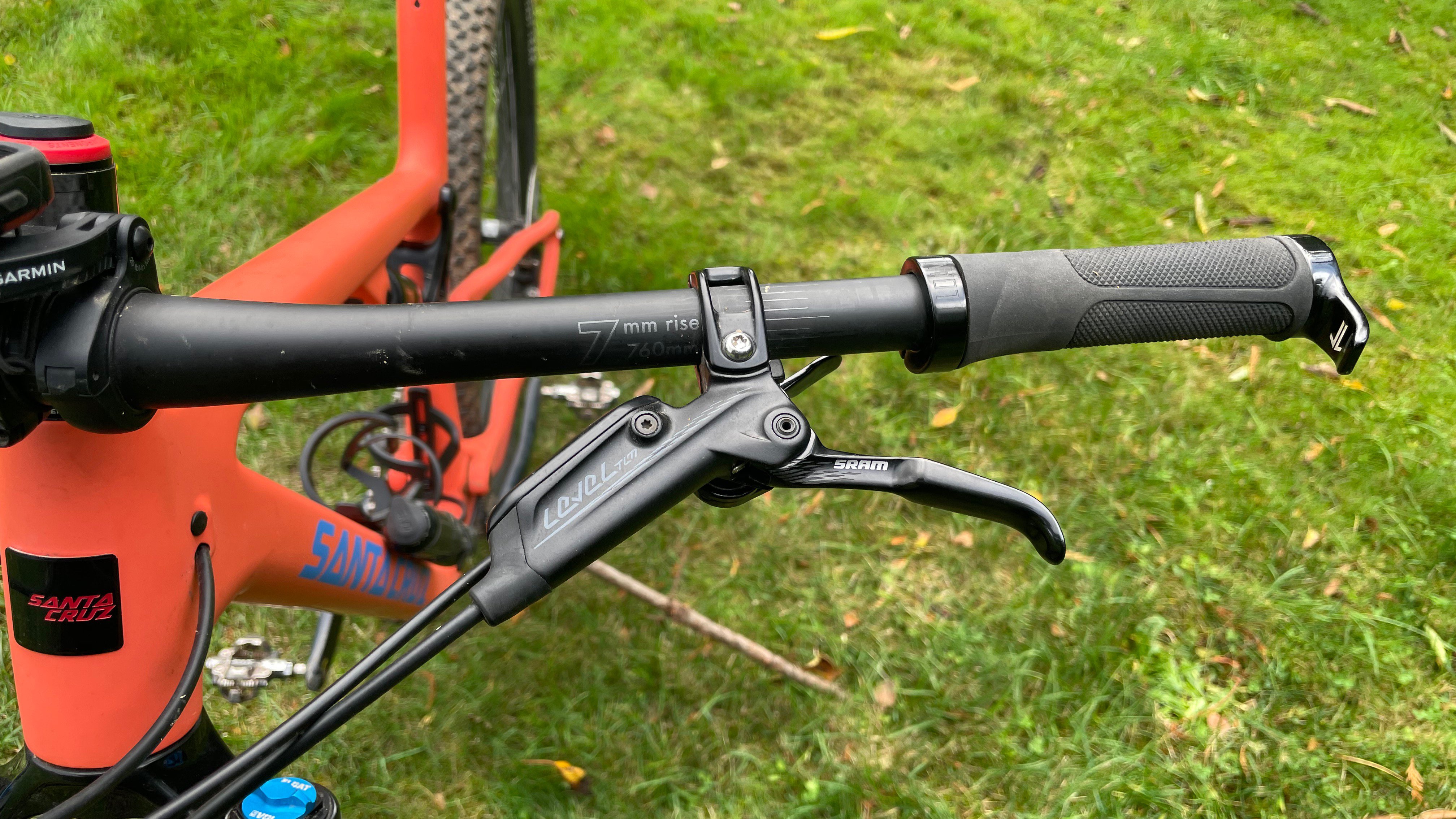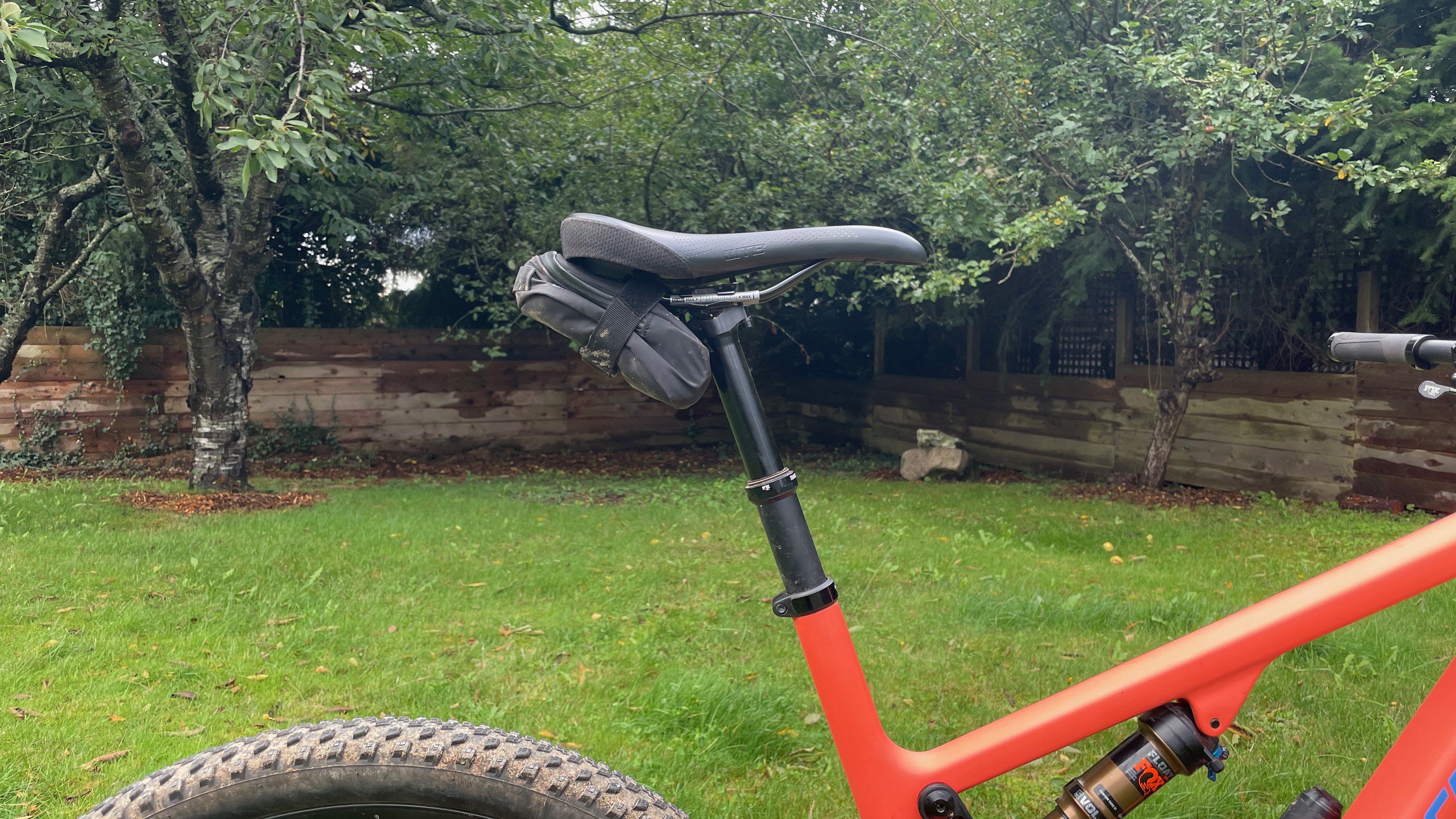 Tires
I've spent more mental energy on tire choices than anything else, by far. I knew right away that I couldn't hope to run the Aspens and avoid getting in trouble, even if I don't encounter rain. Defending BCBR champ Felix Burke is apparently running an Aspen on the rear for the race. I'm not only not in his league (literally...or otherwise) but I don't want to have to worry about not having enough meat between me and the ground. Unfortunately, however, I did get a taste of the speed that these tires provide, and my fitness is a larger liability than my technical ability, so...even though I may not use it, I am bringing one Maxxis Aspen with me in case conditions stay dry. These tires were surprisingly good around Sechelt this summer and I'm happy to find any advantage I can. I'm also going to see if I can chat to Felix and a few of the other pros about tires and other nerdy setup tips.
Here's a tire-related note I made a month ago: Had a ride the other night on a familiar circuit (West Sechelt: Dr Dale's, 3D and 4D). It's a low angle, twisty series of trails that - at least in dry conditions - lets me ride the tires fairly hard without worrying about losing traction, even in a bit of loose kibble over hardpack. Except in one section, which consists of a slight rise that then kicks down into a left turn with a compression (so you go up, unweight, then down hard into the turn, and up again). There is some loose stone and gravel in the corner so I make sure to be vigilant, but it's a corner I've started pushing harder into to see what the tires will do. Last night I found the limit - and I almost saved it - but ended up putting the butt end of the inside bar into the dirt. I was so, so close to going from a full slide on both wheels and successfully transitioning back into traction and picking it up again, and even though I didn't save it, it was still an exhilarating moment.
I drew two observations from this note: first, that this bike is absolutely capable of being leaned over and pushed while you seek limits, and two, that moving forward, I want to play around more with rear tires that roll faster - and my new standard is that if I find the limit once or twice per ride (when the consequences aren't nasty) I think I'll be ok with that strategy.
If this were a typical BCBR with stages in Squamish, North Vancouver, and other coastal areas, I'd put a 2.3 DHF on the front and play with rear wheel options like a Rekon or Forekaster if it's wet. But I can get away with something faster in Penticton, so enter the Specialized Ground Control and Fast Trak. I was very impressed with Specialized's latest Butcher and these XC tires are from the same generation and have similar compounds (T7 and T5 whereas the Butchers I loved were the stickier/slower T9). I first mounted them in mid-June and while I noticed the rear wheel rolling more slowly, the trade off in traction was well worth it. The Ground Control and Fast Trak are both designed to work on the front and rear; Ground Control is rated for XC racing in more demanding conditions all the way to trail riding, whereas the Fast Trak is a more dedicated XC/XC race tire. So I've been running a Ground Control up front and Fast Trak out back, and it's a good combo. No, a great combo. I can push a lot harder on the front end and not worry about losing traction as easily as I would with the Aspens, and the Ground Control does a great job in everything from soft and wet conditions to dry and loose ones. It picks up the line and helps me hold it. Out back, the Fast Trak is plenty fast but also has a lot of braking power and control. Occasionally on steeper climbs with wet rock it'll spin a bit, but it usually catches again quickly and reminds me to watch my technique and weighting.
I was starting to wonder whether my standards were slipping - or the trails near me were easier on tires - so I recently took the Blur on a long tour of some of my favourite trails on Mt Fromme, and was very impressed by how the tires behaved on my most familiar rooty and rocky trails. I threw in a bunch of loam just for fun and was similarly impressed. Without qualifiers, this Specialized rubber is legit.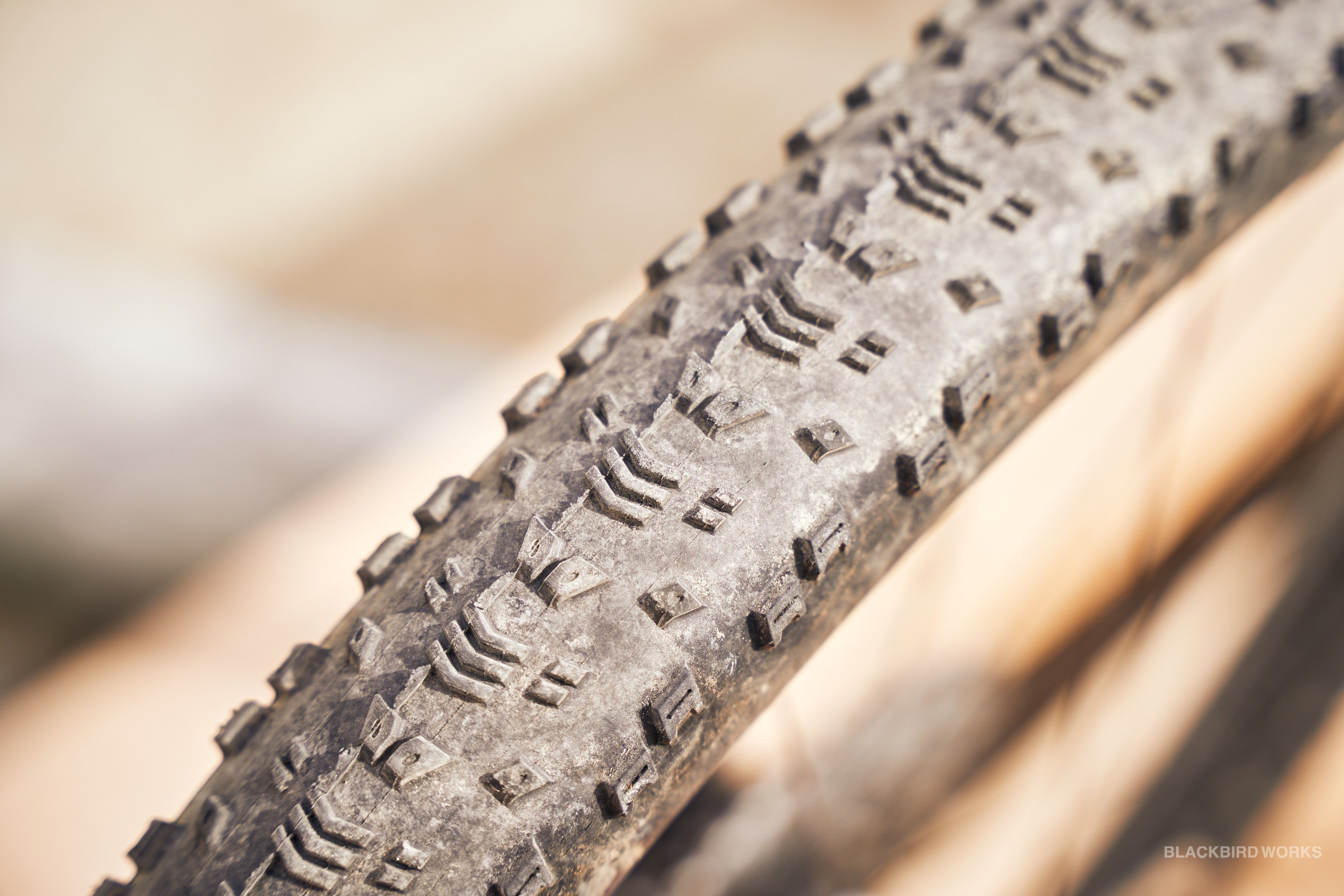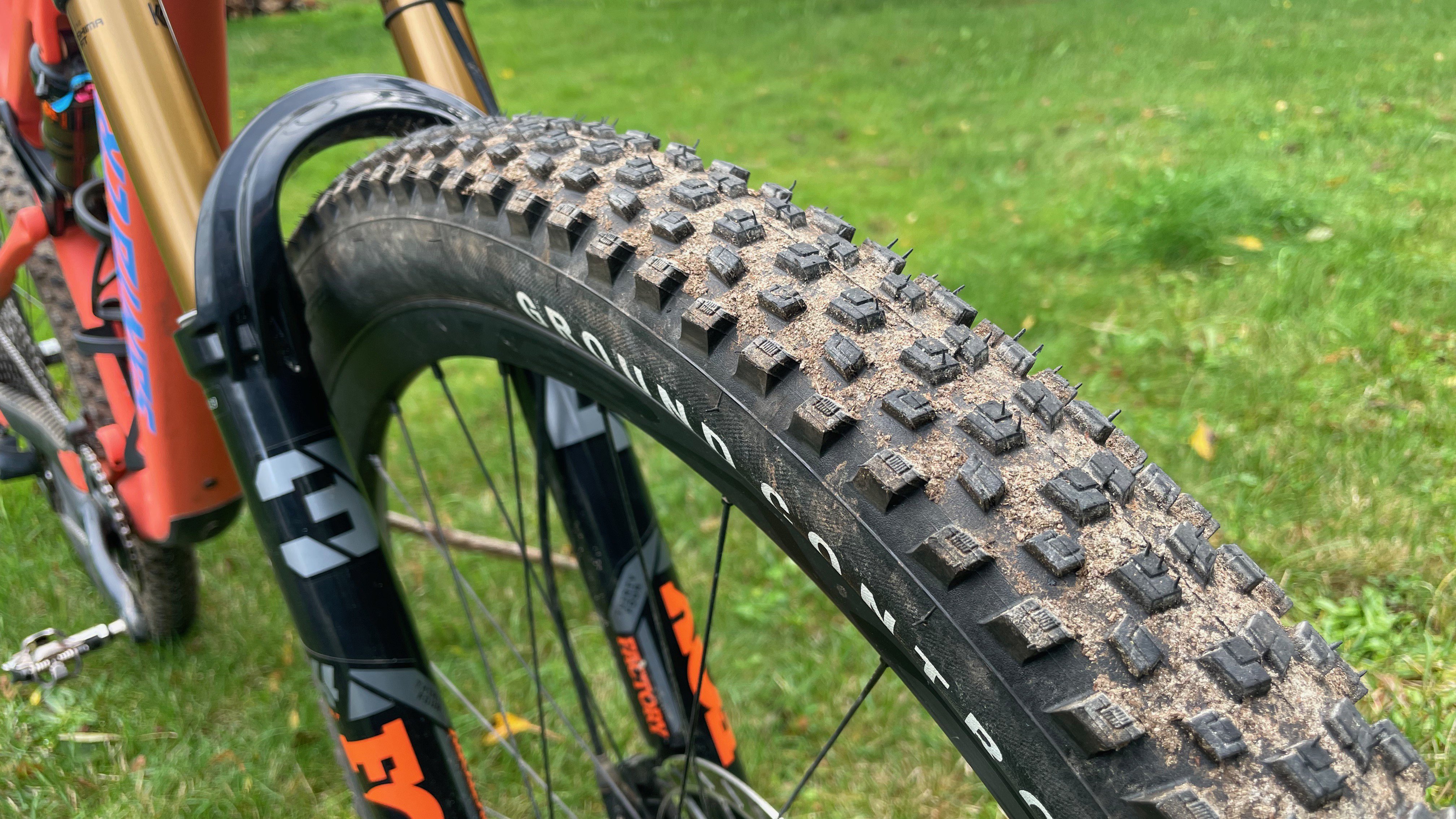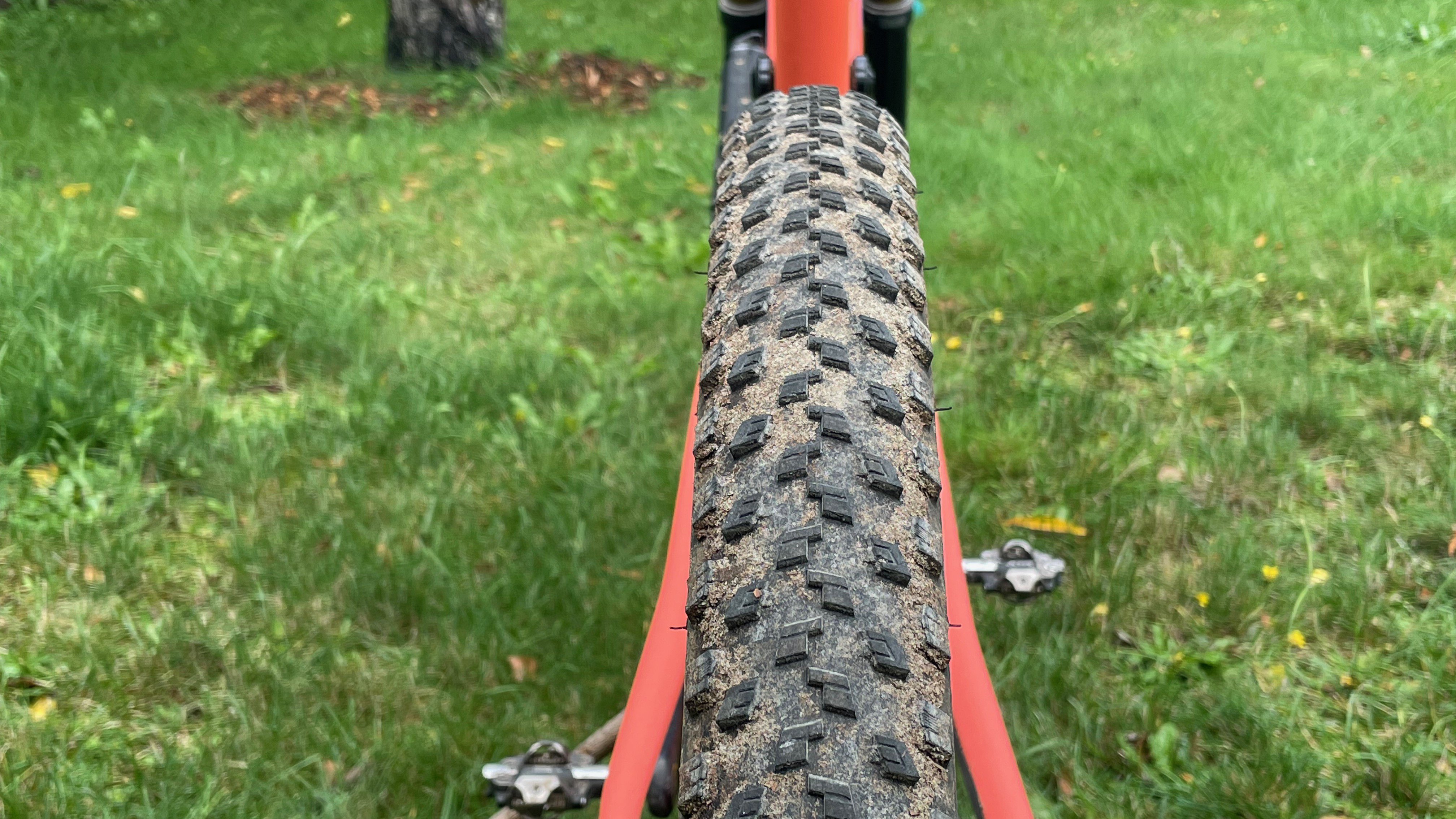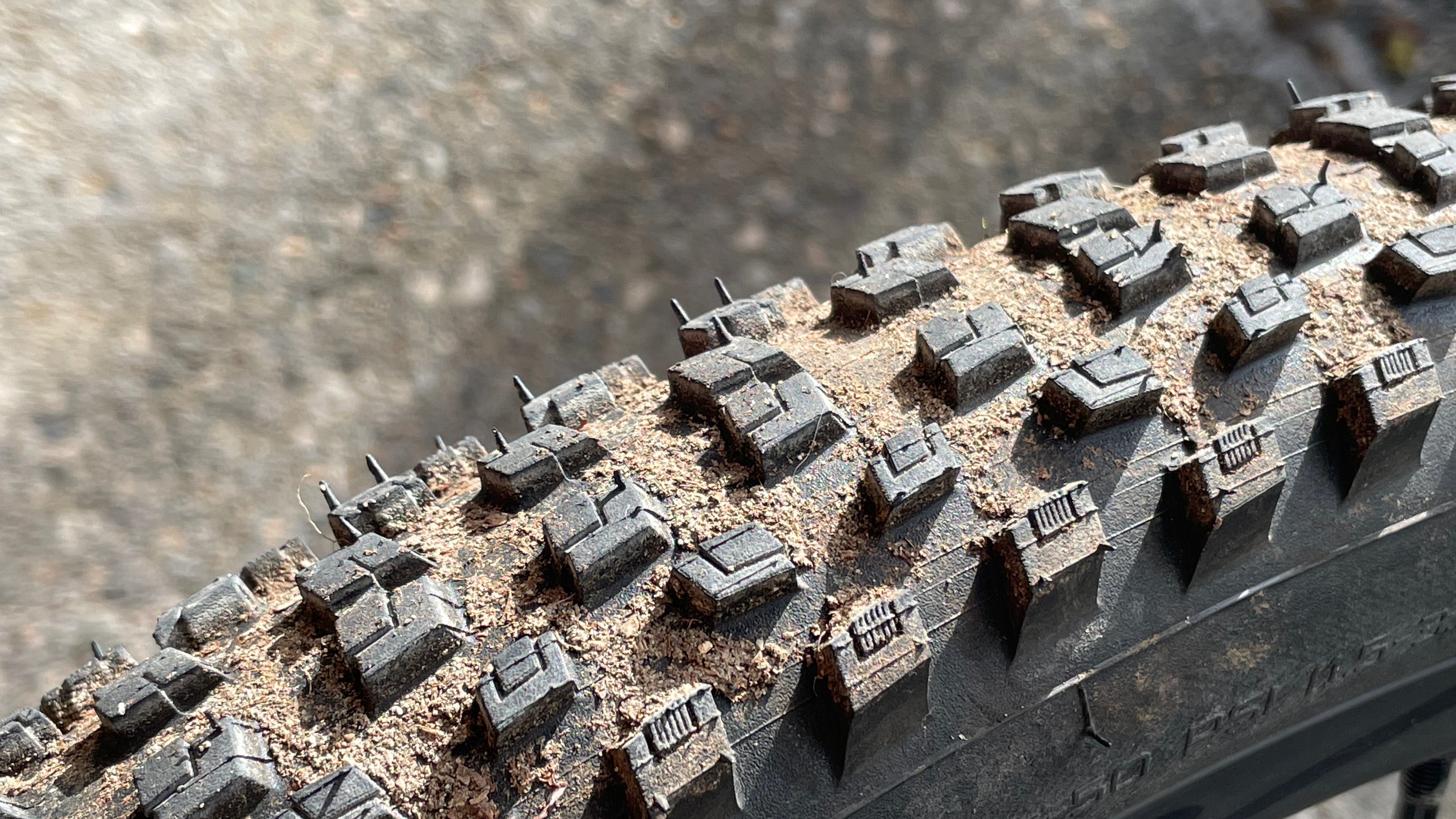 Suspension
There was never any question in my mind about running 120mm up front and 115mm in the back vs 100 front and rear. As was my experience with the Aspens, 100mm of travel was surprisingly better than I expected, but I know I'm going to want the extra travel, especially at the end of day 3 or 4 when fatigue is setting in and mistakes are easier to make. Here again, I was happy to be wrong about how 100mm felt, and no doubt RockShox's Sid SL fork with 35mm stanchions and SidLuxe shock exceeded expectations. I'd be curious to try them at the same travel lengths as the Fox stuff I put on (I went to Fox because that's what SC spec'd for the TR version of the Blur - otherwise I would have endeavored to fit a longer-travel RockShox suspension) but I do know I'm quicker on the way down in the bike's TR configuration.
The Fox Factory 34 Step Cast fork is not noticeably stiffer than the RockShox Sid SL (and it shouldn't be - the Sid has 1mm more stanchion girth). It's not plusher feeling, either, even with 20mm more travel. Once broken in, however, it's proven to be fairly supple off the top - supple enough, anyway - and really supportive in the mid stroke. I have bottomed it only when popping off hits on the side of the trail and landing flat, but riding an XC bike on XC trails, it appears I'm not making such big mistakes with lines that I'm smashing into square hits or demolishing rock gardens. Steering precision is insanely good - as it was with the Sid SL - and I found it easy to setup and haven't touched it since I got it to a good place.
Out back, the Fox Float Factory DPS is crisp and responsive, and only seems to find its limit when pushed in areas where an XC bike is expected to suffer, like successive high-speed hits and rock gardens. I often flick the low-speed compression lever into the middle or 'trail' mode on climbs, but to really realize efficiency, it needs to be in the semi-closed position. Left wide open, it delivers great traction without wallowing, so I usually leave it there unless I'm on pavement or gravel.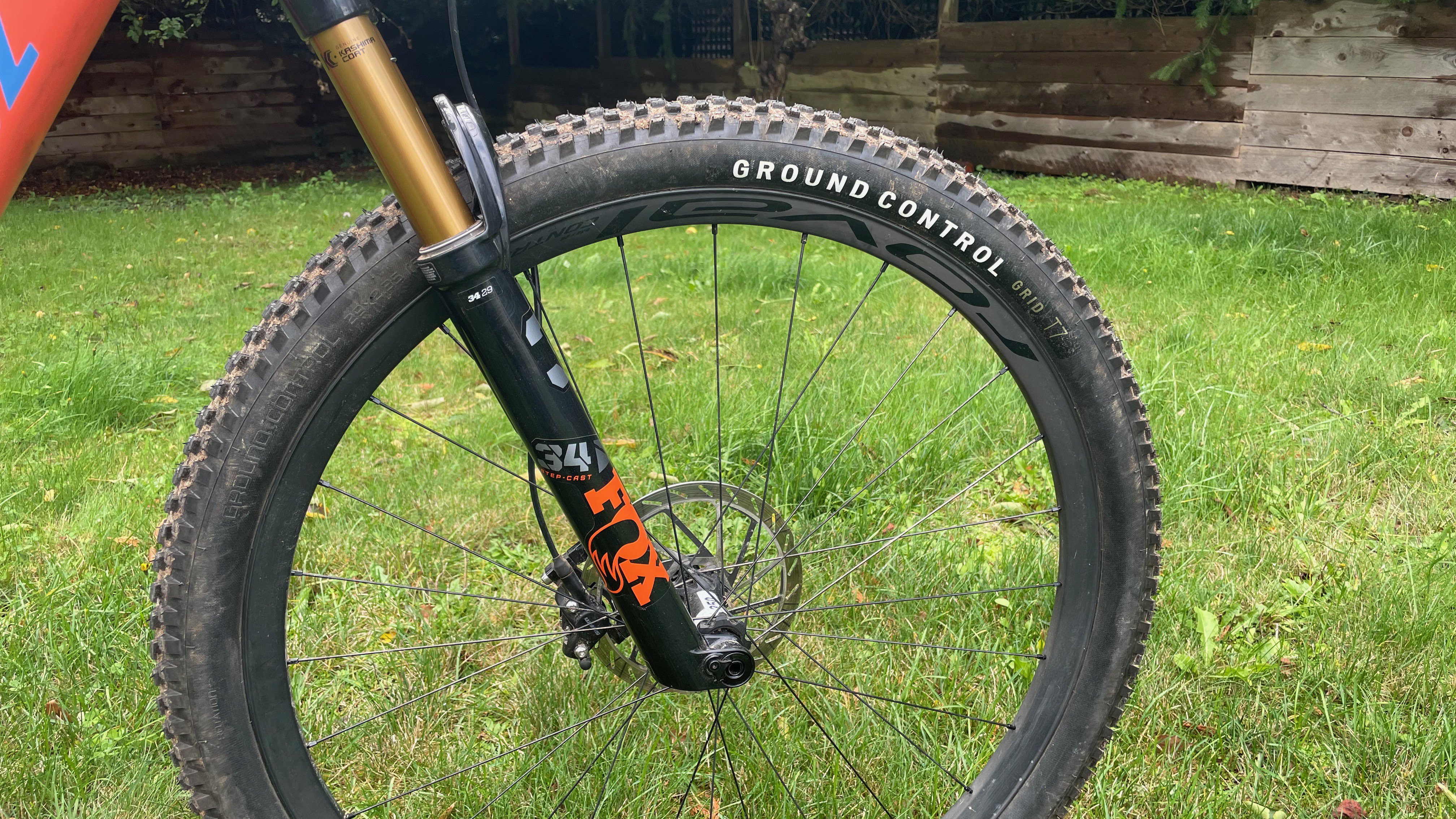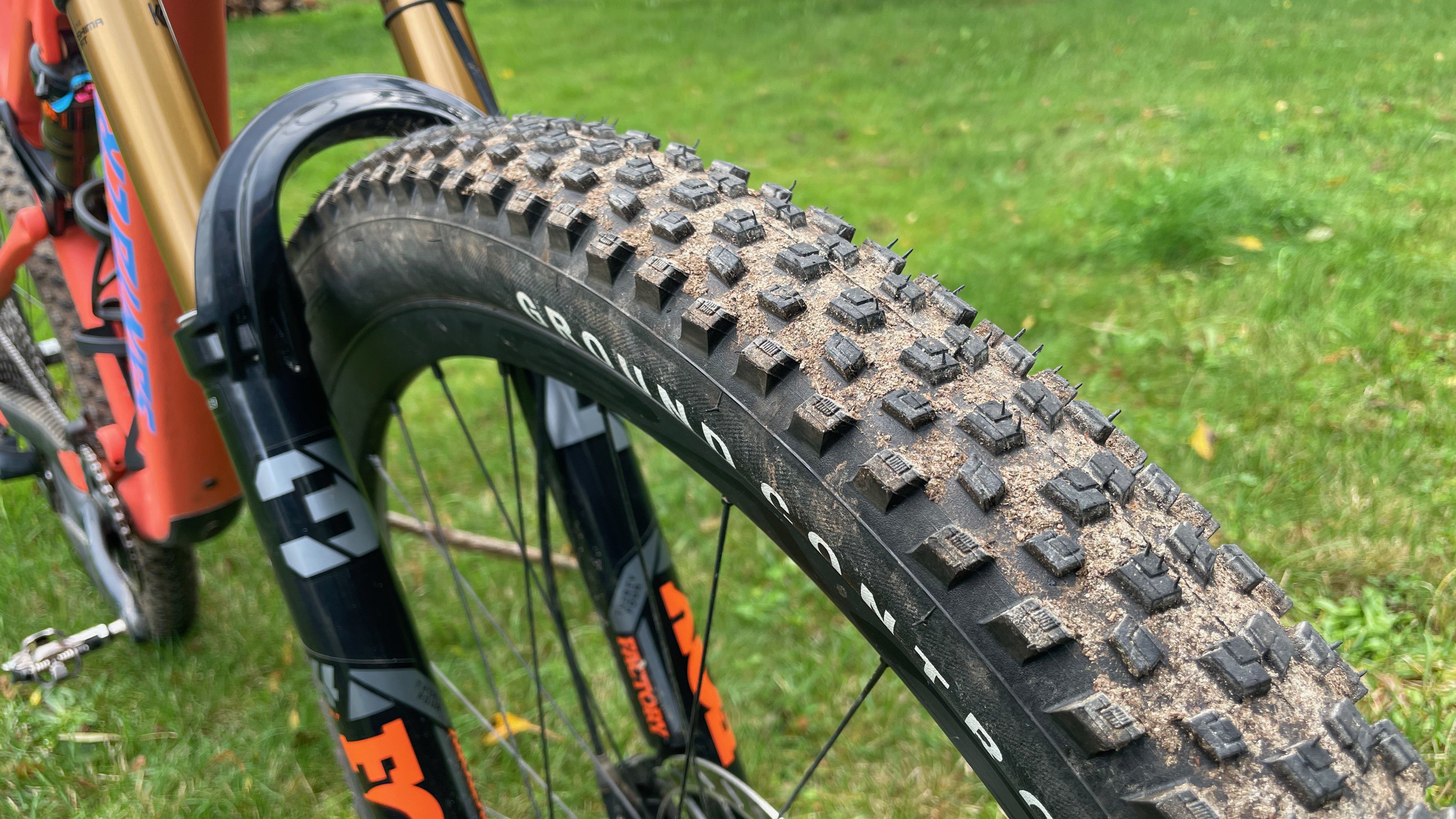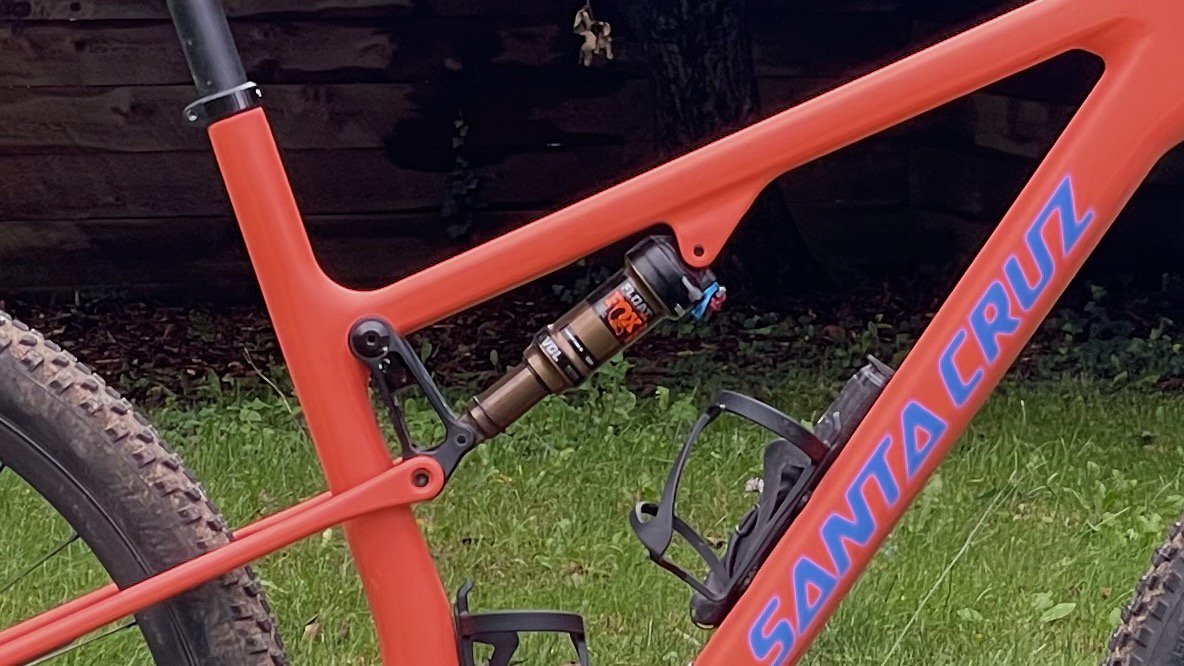 Geometry
This is starting to become a review, so before I get too far into the weeds, I'll just make sure to cover the fact that by fitting 20mm of extra travel to the front and (less consequentially) slightly longer stroke shock to the back, the Blur's geometry does change in the following ways when going from XC to TR mode:
head angle slackens by 0.8 degrees
seat tube slackens by 0.9 degrees (in XL - in SM it slackens by 1.4 degrees)
wheelbase grows by 10mm
reach shrinks by 12mm
stack grows by 10mm
Some good news and some bad news in there. Overall the slacker head tube mitigates the seat tube slackening in my opinion, but your mileage will vary on that depending on what you're looking for in this bike. I did prefer the steeper seat tube angle and the bike certainly climbed better at 75.7º than 74.8º but I pushed the saddle forward a touch and it hasn't felt too compromised. The longer wheelbase has been welcome and the shorter reach and higher stack offset each other somewhat in terms of overall handling. I am used to bikes with much longer reach, of course, but have really enjoyed the Blur's handling. More on this in the review.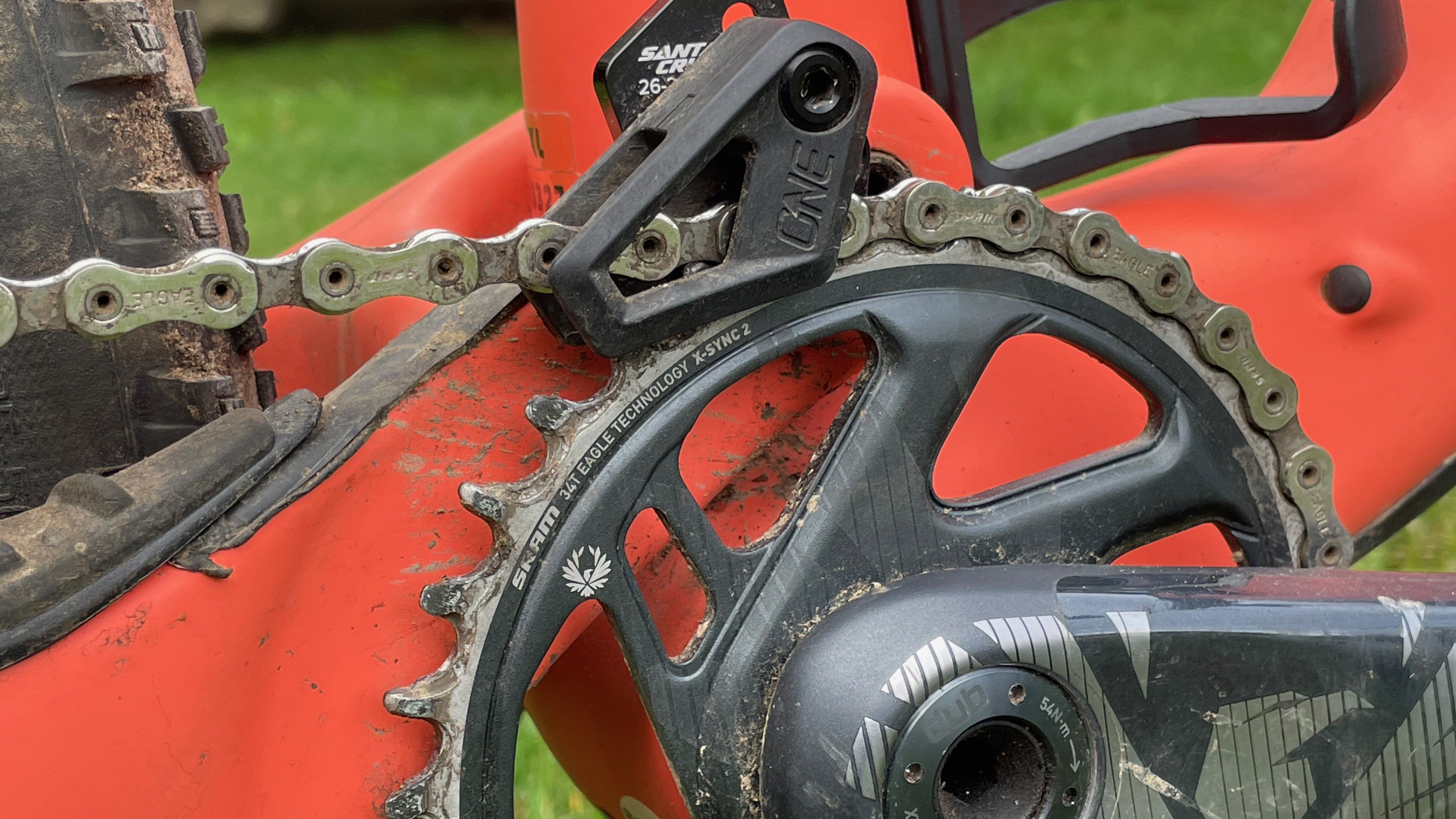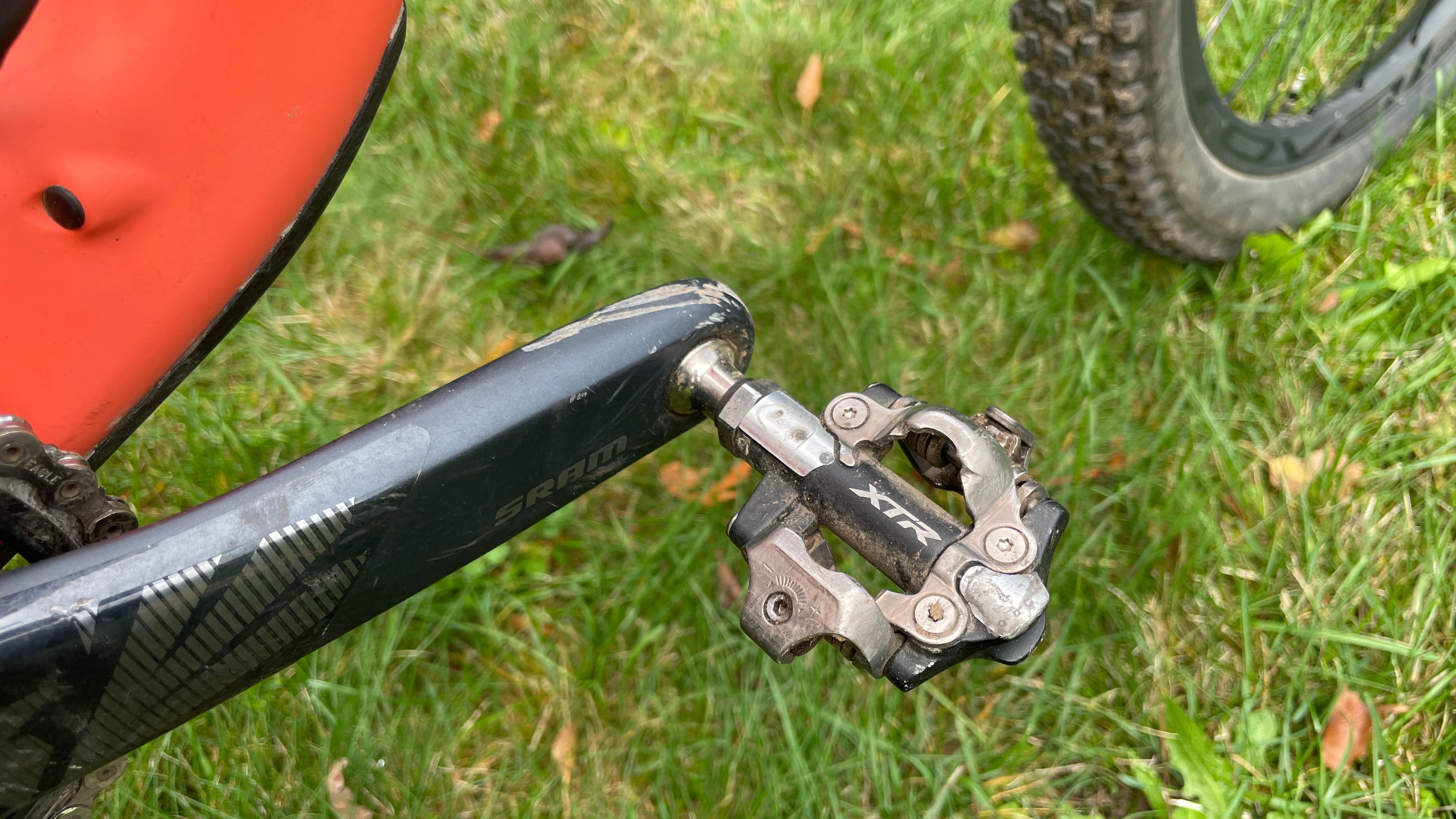 Final Preparations
I haven't even covered other race prep I've done - and the training I have and haven't done. It feels like there are more details than usual to go over since this bike is more of a departure for me than what I usually ride. What has surprised me most is how much I've enjoyed the process of getting used to a new style of bike and riding. I would have thought I'd be bored riding XC trails over the steeper, more technical ones I'm used to, but the opposite has proven to be the case. I love the speed, the need to finesse the bike through rough sections, and the importance of picking good lines is somewhat reminiscent of learning to ride smoothly on a hardtail. In future posts I'll cover other details from the race, including what I carried, what I wore, and most importantly, how badly I got my ass kicked by riding 7 stages over six long days, but as much as I'm anticipating some pain and suffering, the truth is I really can't wait to get to Penticton and get after it.
In the midst of the exhaustion I'm expecting, I'll try to grab some photos and anecdotes and get them written down. In the meantime, let me know what you're interested in hearing more about and I'll do my best to bring some of that information to light. Until then, I'll be doing bolt checks and agonizing over tire choices...