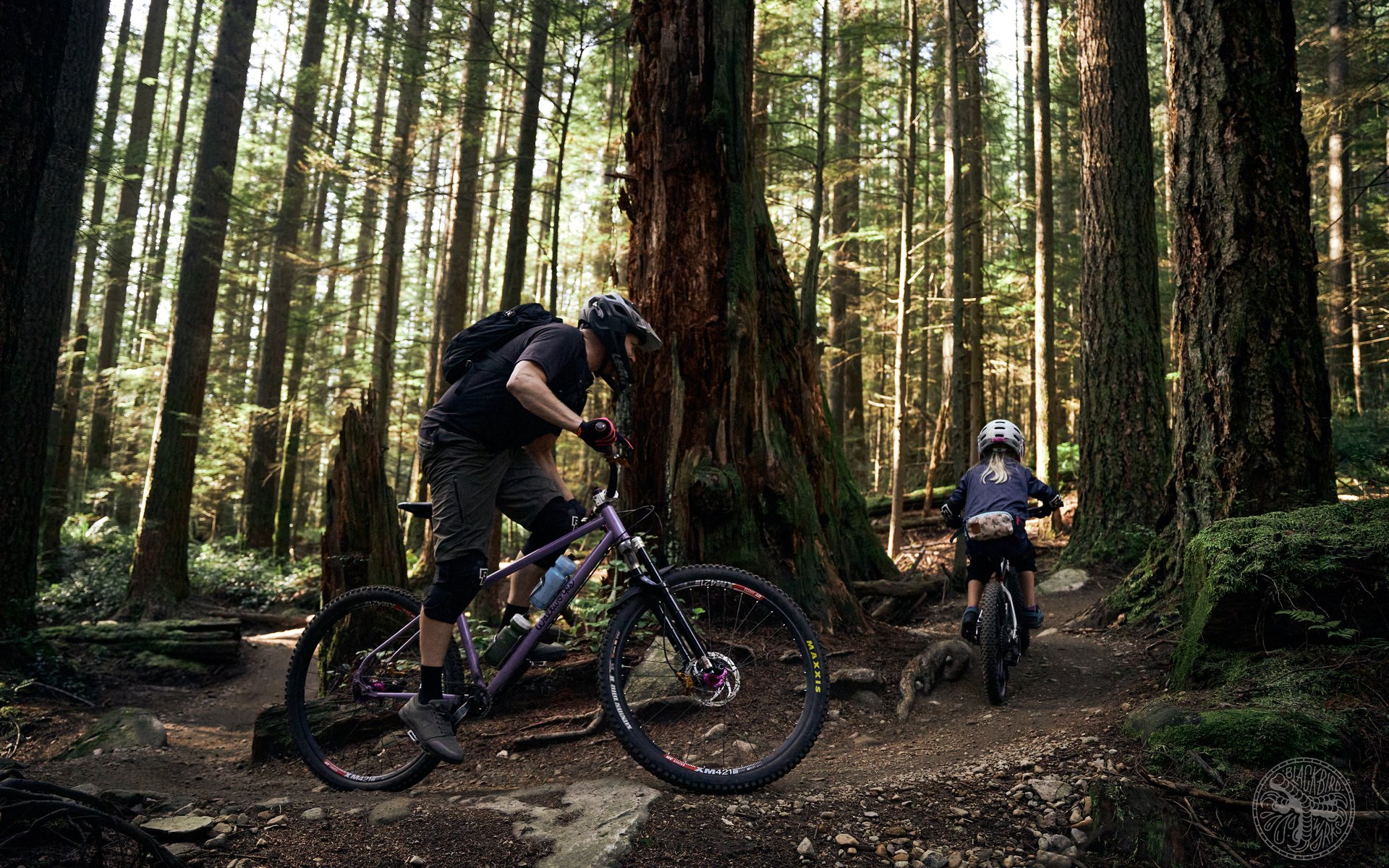 Editorial
The Gear We Live In
Flirting With Minimalism
The first piece that hit the main page of NSMB.com with my name on the byline was called A Fistfull Of Dollars. It was May 2014. It briskly expounded on my philosophy on mountain bike gear. Buy nice, not twice, and fix it, rather than replace it, when possible. The whole play comes down to balancing my craft brew tastes and Kootenay True Ale budget but it reduces my environmental footprint at the same time. Also, since I hire out for all my soft goods repairs, eventually many, if not most, pieces of my riding and work clothing get some local value-add at some point. Heck, as we speak two blown-apart pairs of my work jeans and my torn 7Mesh jacket are in the queue for surgery.
Apart from all the good things about repairing instead of replacing clothing, there's also some personal psychologism at play. I'm a rather uniform dresser when it comes to riding. I like to look out my window and know exactly what to take without putting any thought into it. Once I get attached to a piece of gear it's really hard to give it up and I get a bit emotional when something fundamental is finally beyond resurrection. This year I said goodbye to my GoreTex vest and I'll admit I almost canceled a ride or two because I couldn't decide what the heck to wear.
I figure I could pair my riding kits down to four outfits and be covered year-round with the accessorization of my rain shell when it's torrential, or my weatherproof vest & Merino hoody when it's raining or might rain. Swap out gloves and socks depending on the temperature and weather and I'd be a happy camper.
Now, maybe you're thinking four kits sounds like luxurious excess but I'd make two counterpoints. Most of my riding gear looks casual and doubles up for daily life. Also, I get out on the trails or commute fairly regularly. My minimalist setup assumes a few Merino t-shirts for all occasions and two pairs of shorts and two pairs of pants - A kits and B kits. That way I'm covered if my laundry isn't dry yet.
The only pieces of clothing that would be absolutely set in stone today would be my Kitsbow Haskell shorts and my zip-up Merino hoody. In my mind, these are legendary for-life products that I'll wear into the ground. Perhaps something will wander along and knock them off the pedestal, but there's no active search. I have some other candidates I've been wearing widely that would make my shortlist today. The survivors, if you will, of a theoretical riding gear cull I've long been considering.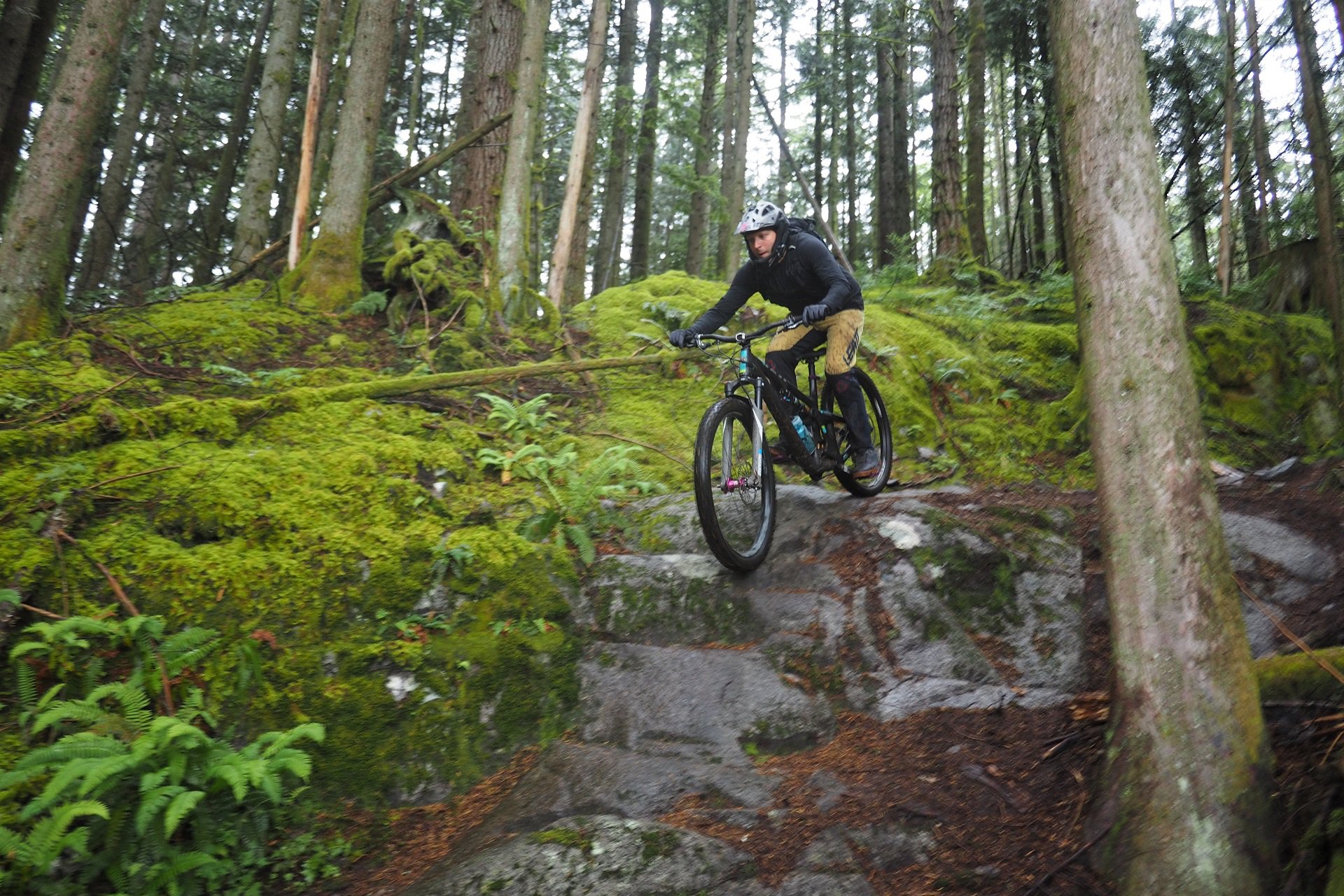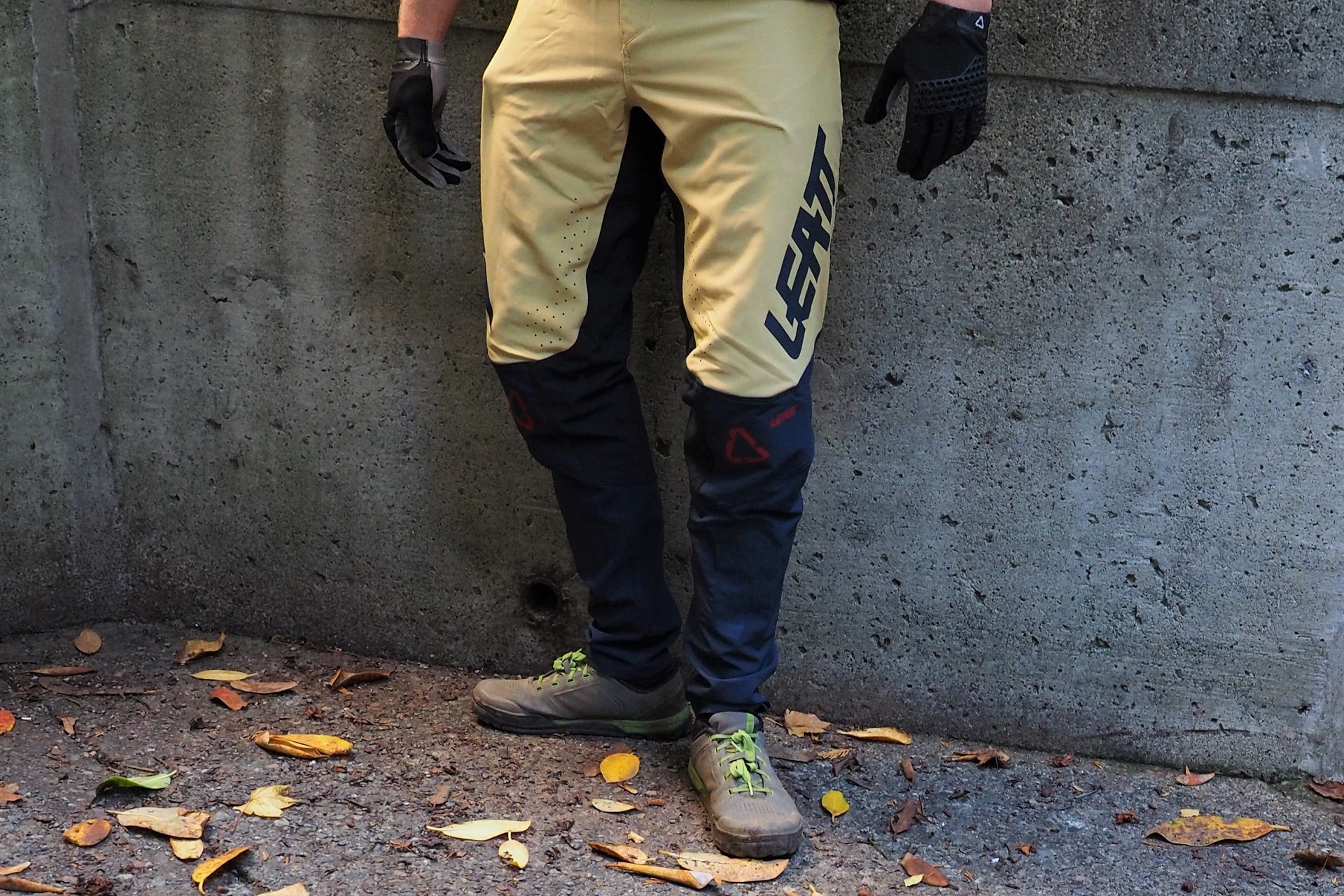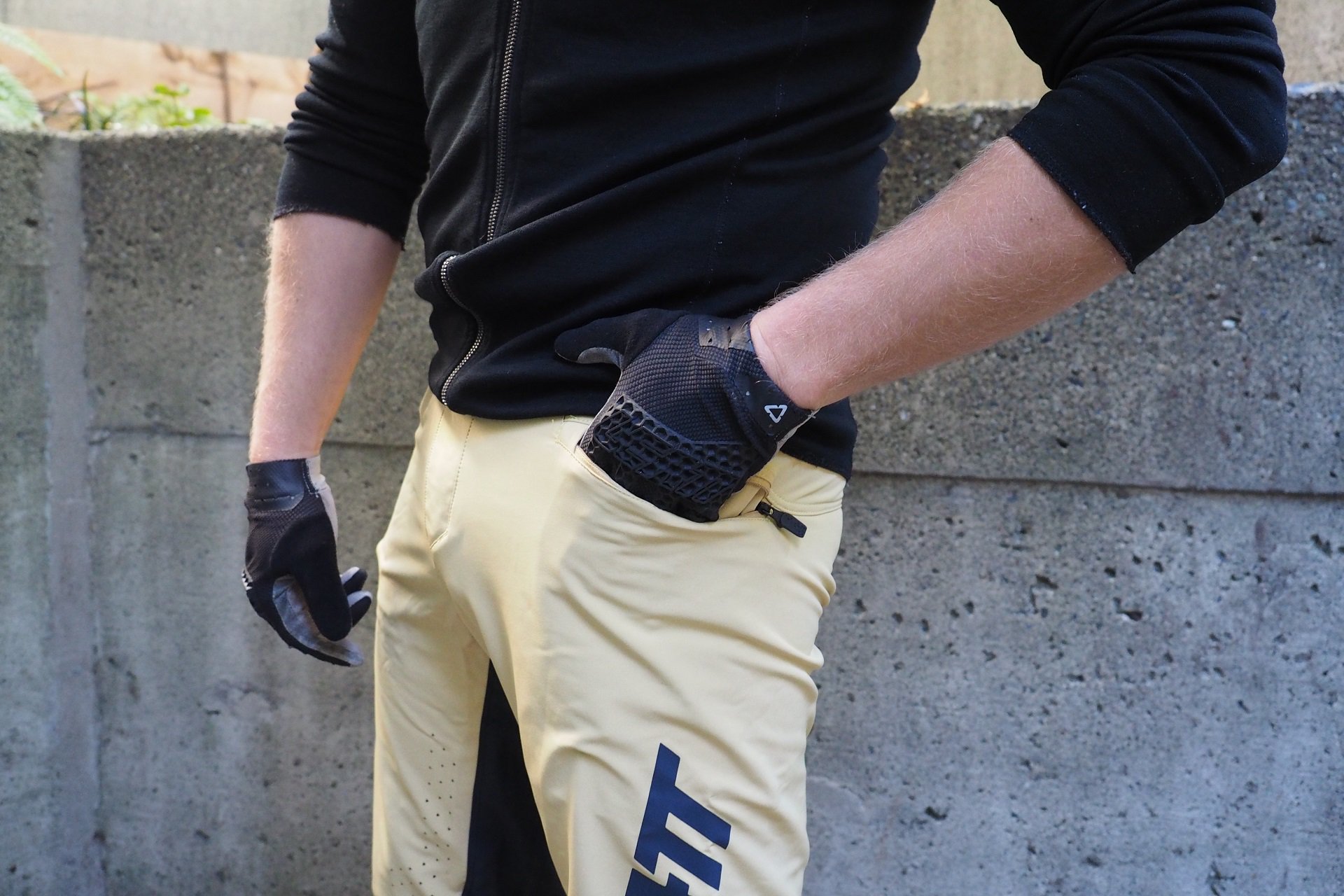 Legendary v. Ordinary
"You love great gear. You search out the perfect pieces for your kit: light, flexible, durable, water-resistant, and breathable. An ever-evolving collection of gloves, packs, shorts, jerseys, and jackets. Your bicycle is a rolling declamation that screams "testify" to Keith Bontrager's eternal "Strong, Light, – whatever the third thing is -: pick any two." Every piece is selected on spec, and tested in battle. Ridden to a legendary death, retired to obscurity in your back-up gear bag, or posted in the Buy-and-Sell with its trade value listed in a number of beers." - A Fistful of Dollars.
What cycling gear have you owned that you're truly passionate about? Is it like my Core Rat vest where the Cordura covering is imbued with powerfully positive energy but the garment itself, even if fully fresh, isn't something you'd choose to take into the woods today? Or, is it like my wife's favourite IBEX wool jersey where, in hindsight, we should have bought five of them because it's doubtful that a better piece, or at least a better value piece, will ever come along.
I don't expect everything to perform brilliantly or even present fantastic value. But, because I have had some excellent experiences, I have high expectations even for what I'd consider an ordinary garment. Put another way, I'm happy the bulk of my riding gear hasn't been memorable because, unfortunately, the truly memorable examples that were awful outnumbered the memorably fantastic pieces by a fair few.
Now, when it comes to these ordinary-but-good examples of clothing, I've come across a couple of new favourites this year. Not so much love at first wear, and I'm not saying I'd storm the barricades to rescue them, but looking back they received very regular play. Both the Showers Pass Apex shorts and Leatt MTB 4.0 pants would make my keep-list if it came time to cull down to a single backpack of riding gear.
Until this summer I would have told you that brutalist bottoms were for me. My bombproof Royal Racing DH Pants and Kitsbow Haskell shorts have been my go-to choices for a while and both look basically as new despite plenty of use and plenty of washing. Today, if I had to pick any one pair of shorts to wear for everything, from any point in my life, for the rest of my time, it would be the Haskell.
That said, this spring and summer, two pieces dominated my wardrobe to such an extent that, I think they'd be the beauties that I'd grab in a fire. At least in the warmer months. If it was raining or even overcast I was consistently pulling a pair of Leatt MTB 4.0 pants out of my drawer, or actually, more often, off my drying rack.
This was a surprising transition as initially, I wasn't hot for the MTB 4.0 pants despite their good looks. I was expecting a pant-length version of the DHX 4.0 shorts I really enjoyed and these pants are a significantly lighter weight material by comparison. I also damaged the pants on my very first ride when they lost an awkward altercation with a pair of toothy OneUp Composite pedals. The tear, in one of the perforated sections near the left knee, has not spread an iota despite many rides and trips through the washing machine and the pants themselves haven't given another hint of distress. I also love the use of a ratchet strap instead of f***ing Velcro.
It wouldn't take much to make these legendary-in-my-mind and, as sad as it is, it's the colour I'd adjust. When I buy cycling gear I want it to look great for a long time - like my Haskell shorts - but I'm also beyond bored of black. This sand and onyx (beige & dark blue) option looked great when new but they're stained and looking well used now. Leatt also makes the MTB 4.0 pants with an onyx upper but they have white legs, which has to be even worse. The other option is boring black.
I quite like the two-tone colour layout but give me two dark colours. Onyx and Purple?
Leatt is known as a company that makes great riding pants so the fact I think they're excellent probably isn't surprising to most folks, but what about my go-to Showers Pass shorts? They even have reflective accents for low-light visibility! I wasn't surprised the shorts were of high quality - I've had lots of solid experiences with Showers Pass gear - but I didn't expect to wear them on the majority of my rides this summer.
The key feature of the Apex shorts is fit. They're amazingly stretchy without feeling too thin to sit in sans chamois thanks to using heavier material on the back panel. They use a rubberized gripper system around the back of the waist so they stay in place very well without having to be cinched to the point of constriction. The DWR finish doesn't help in a proper deluge but it did save me from any staining when I poured coffee on myself mid-guffaw. More than once. I can't over recommend trying a pair on if you see them at your local. Showers Pass isn't the first, second, or tenth name that would have come to mind for mountain bike shorts but these changed that.
They aren't perfect however and I'd make a few changes. First, I'd ditch the hook-and-loop waist closure in favour of just relying on their twin-snap spec and I'd also ditch the Velcro waist size adjustment in favour of sliders sewn into the shorts or even belt-loops. Lastly, I didn't have any use for the leg vents that double as pockets. I like simple so I'd ditch those pockets entirely in favour of two fewer zippers. I know that sounds like a lot of edits but if you don't mind Velcro then there are really no complaints of note. Also, I like these shorts so much I'm planning to get belt loops added.
Both Leatt's 130 USD MTB 4.0 Pants and Showers Pass' 105 USD | 130 CAD Apex shorts are solid options. The Apex shorts could happily be my only warmer weather option and I've been living in the MTB 4.0 pants on any ride that didn't call for the Apex. Laundry days aside of course.
I'm curious about pieces you hold up as legendary, that perform to today's standard, and about what almost-there pieces you own and what it would take to get them over the line.