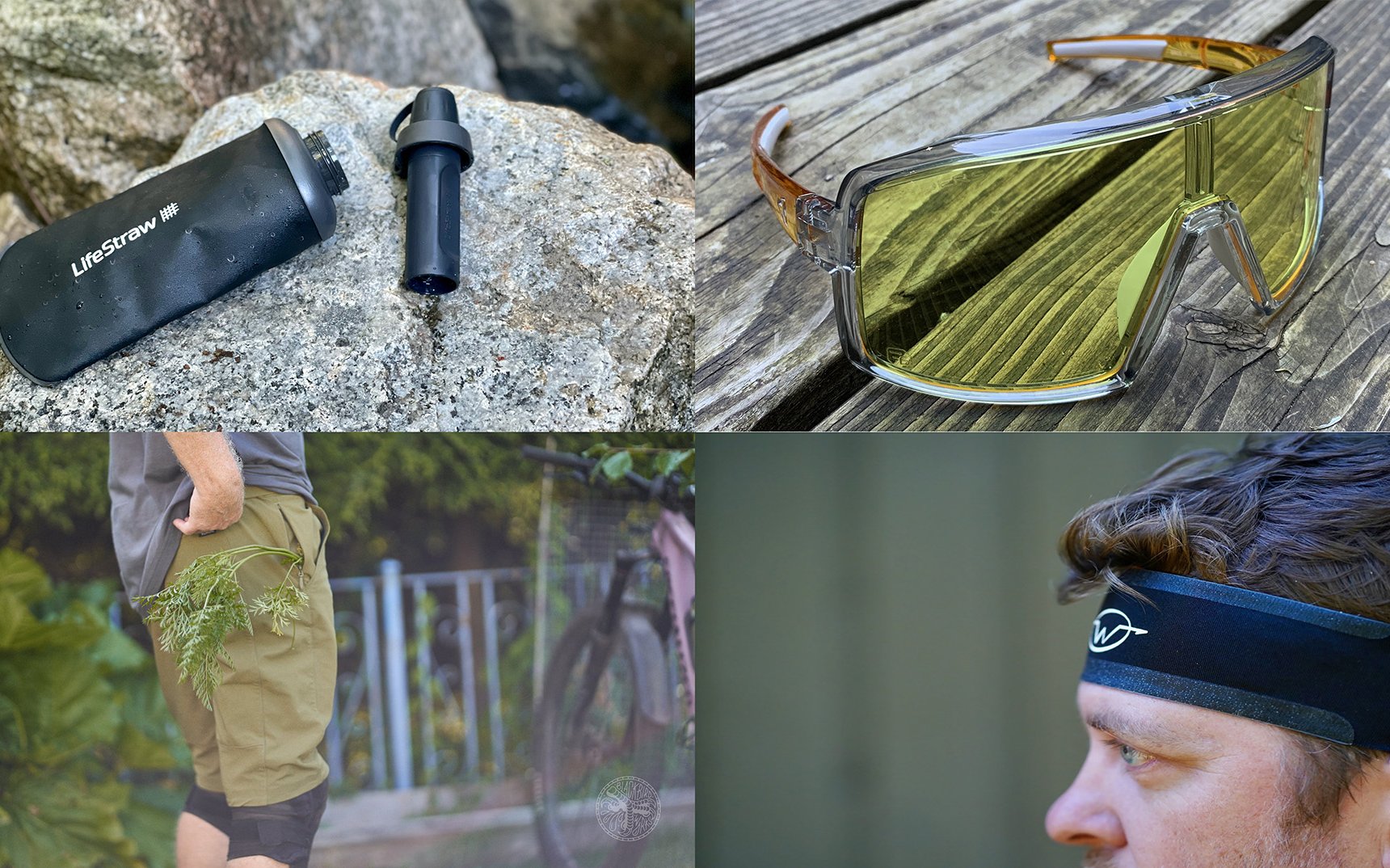 GEAR SHOTS
Gear Shots: Week of August 8th
Chrome Sutro Shorts
Chrome has been around since '95 when they made their first bike messenger bag 10 years after Mr. 6 Degrees of Kevin Bacon dazzled us with Quicksilver. They are all about gear for being active in the city but these shorts work just great in the forest. Chrome describes the Sutro as a from city to trail and back again short. Whatever their marketing claims, these are nice fitting shorts with proper pockets, a thick, maybe too thick for hot weather, 4 way stretch material that is a quick dry stain resistant material. The waist band has flex and velcro tabs for size adjustment. The fly has a button and a snap closure. The front pockets are sized well; however, the one higher side zip pocket while working for securing items are placed a bit too front and side for my liking. I prefer a pocket placement on the side and behind the leg similar to the 7mesh glidepath shorts I tested. The other side pocket is great for the phone as it is lower and placed on the side and a bit on the hamstring.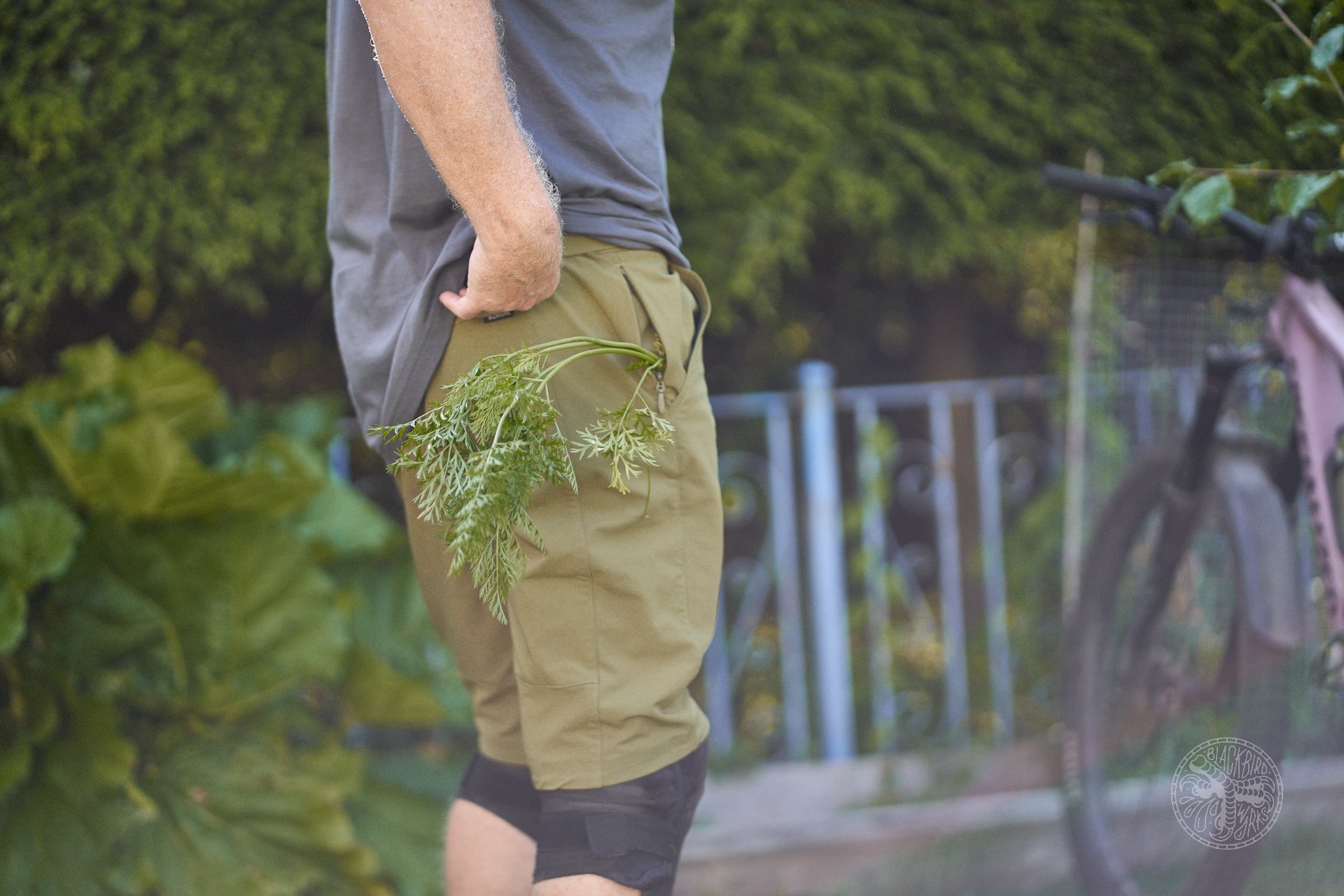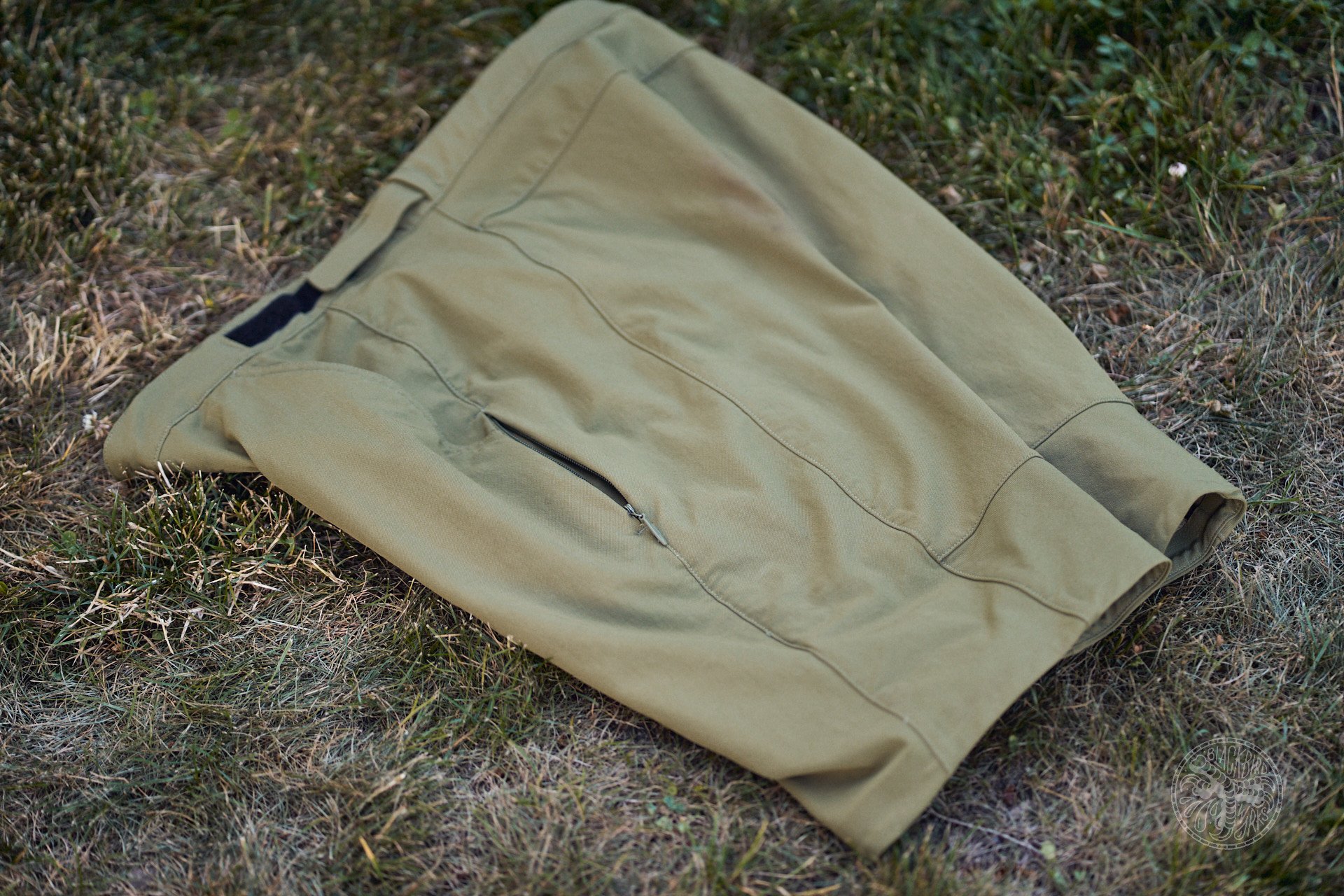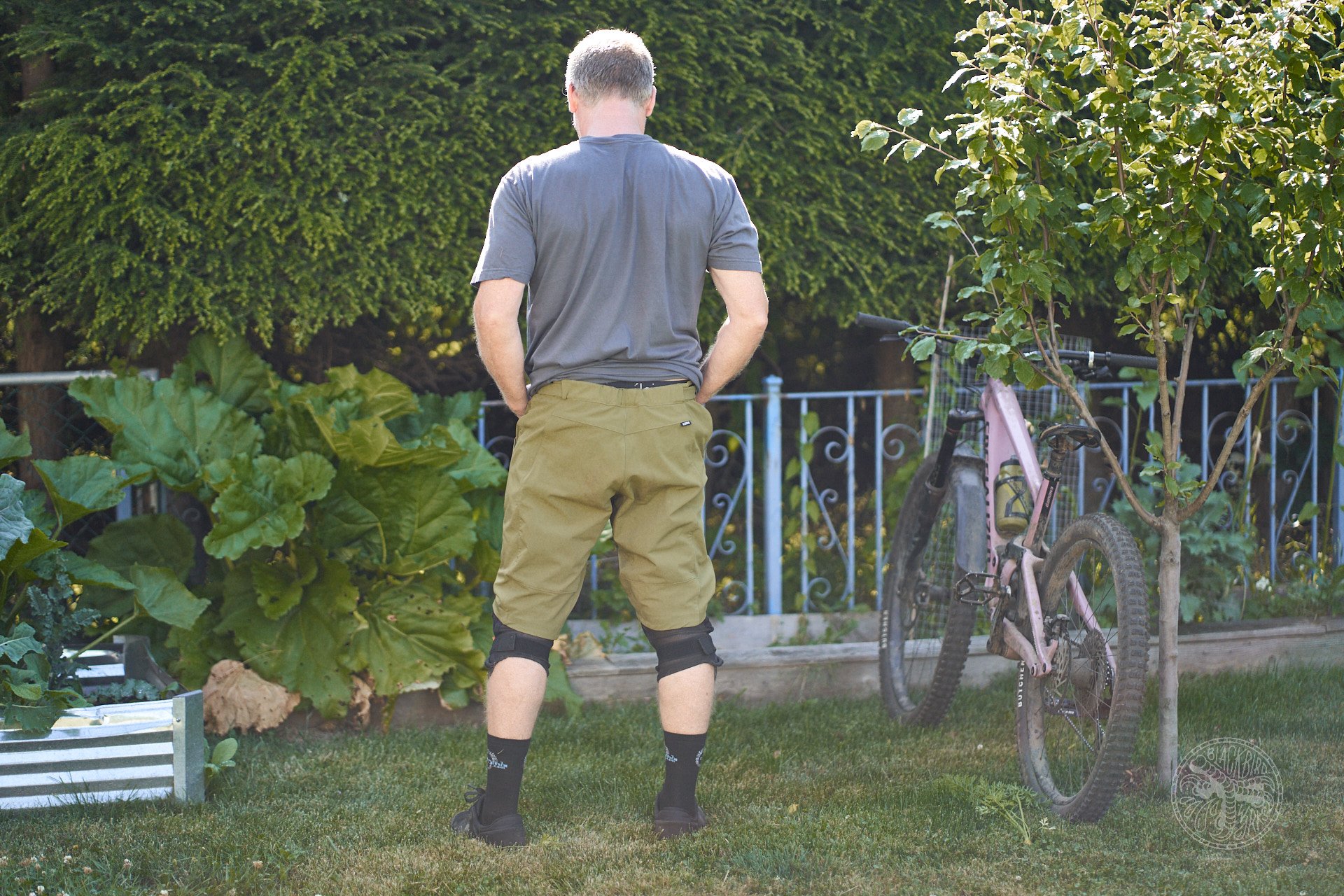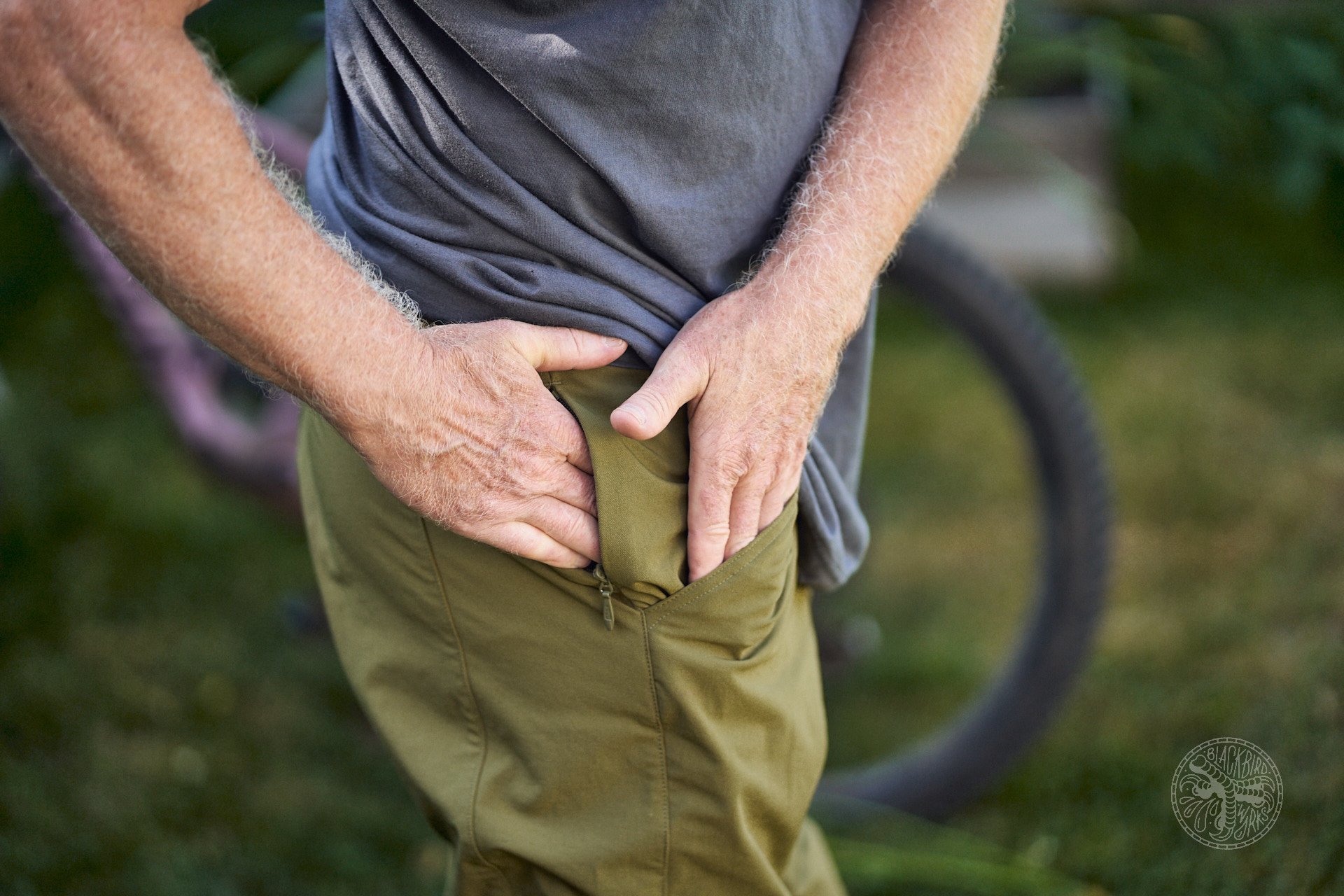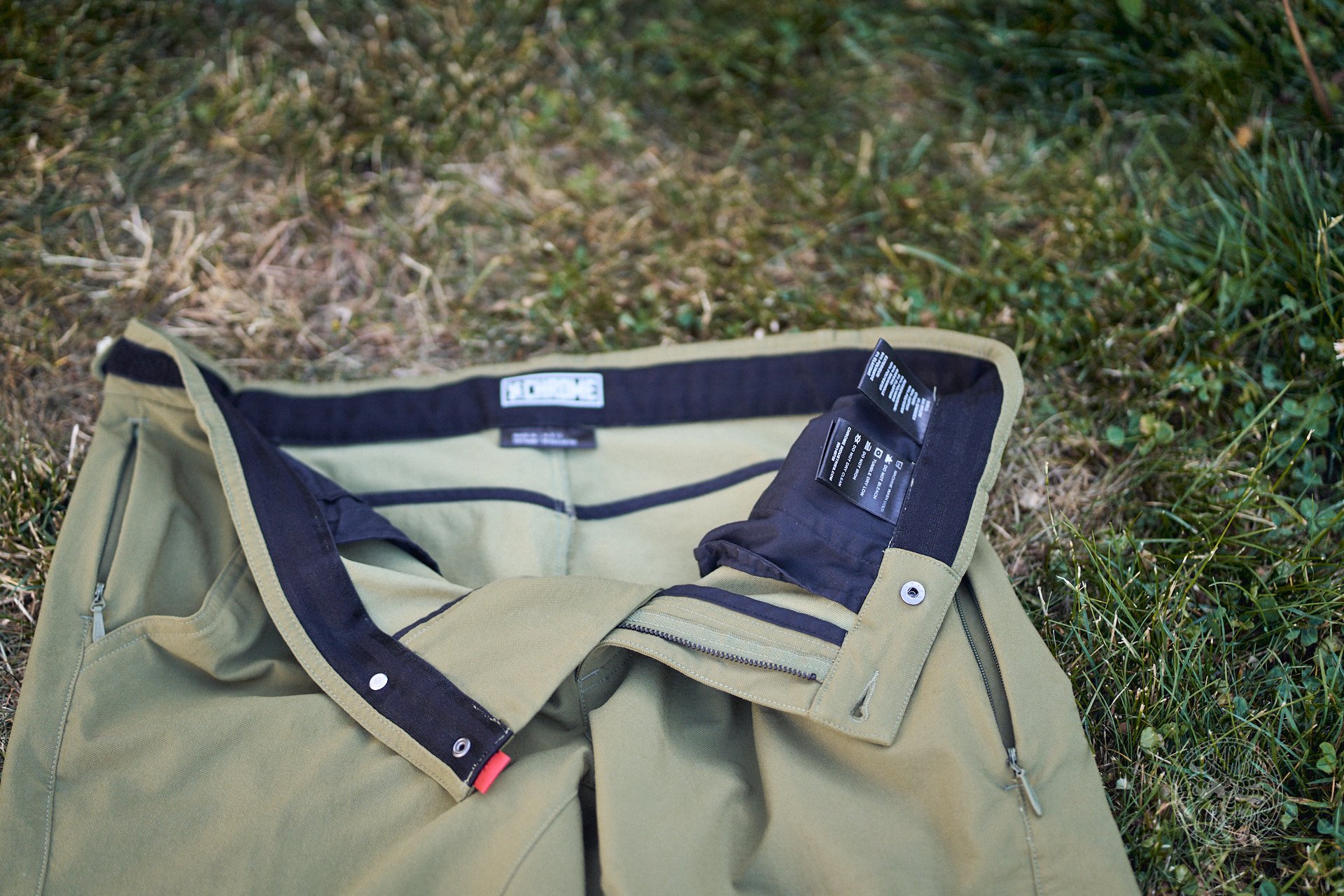 These shorts seem durable, they are comfortable and if you like wearing shorts in cool conditions they are perfect. As for their claim that they are great for the trail and the city I concur - these have come in handy off the bike as well, except during our heatwave. Personally, if the mercury dips below 20c I am wearing pants to ride. Above that I use the Schwartz... shorts. Since the shorts arrived the weather has either been too hot for the thick material or I have been wearing pants with the spring cool temperatures. On the 5 or 6 rides I wore them I was reasonably pleased with the Sutro's performance.
-Trevor Hansen
Chrome Sutro shorts // 165 CAD / 130 USD
---
Ryders Pangor antiFOG Glasses
Goggle-glasses? Shield sunglasses? Whatever you want to call this trending style in cycling eyewear, every manufacturer seems to be offering their take on it. Ryders enters the fray with the Pangor - available in five lens shades, including two that feature their antiFOG coating.
The cylindrical lens offers a huge field of view, free of distortion or glare. The yellow shaded antiFOG lens is a must have for year round riding in the PNW, and remains impressively clear and free of condensation on even the dankest of days. For those days that aren't so dank, the lens offers UV400 protection. The frame is constructed from a tough thermoplastic called Grilamid TR90, while the nose and temple pads are made of sticky, hydrophilic rubber that keep the Pangors locked to your face on rough terrain.
I've owned several pairs of Ryders glasses over the years, and have always appreciated the unbeatable value they offer. Coming in at a fraction of the cost of similarly featured, high-end eyewear, the Pangor is an excellent option in high coverage, goggle-esque riding glasses. The Ryders website claims a "medium" fit for the Pangor, but I would comfortably recommend these to anyone seeking a large fit as well.
-Ryan Walters
Ryders Pangor antiFOG // 89 CAD
---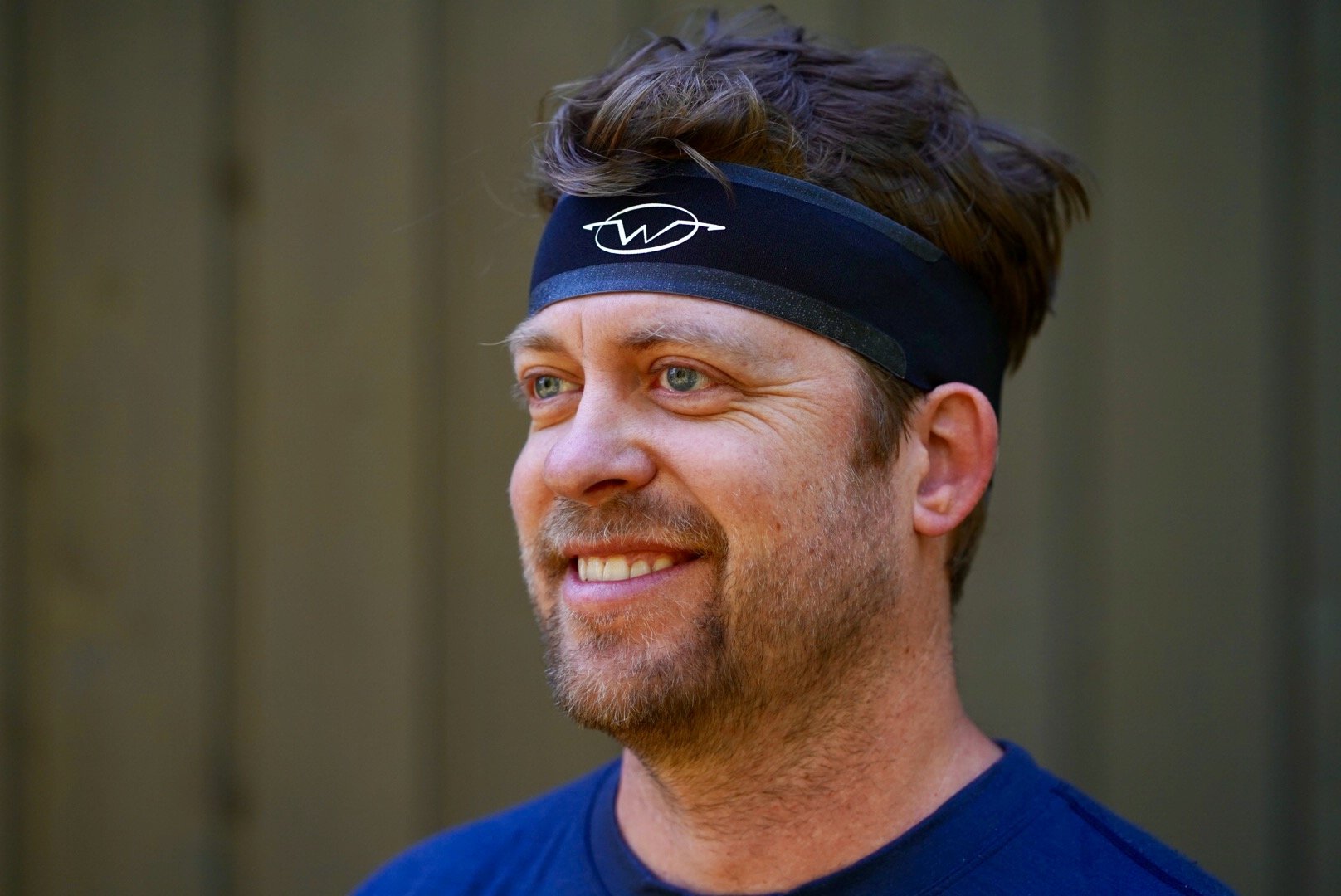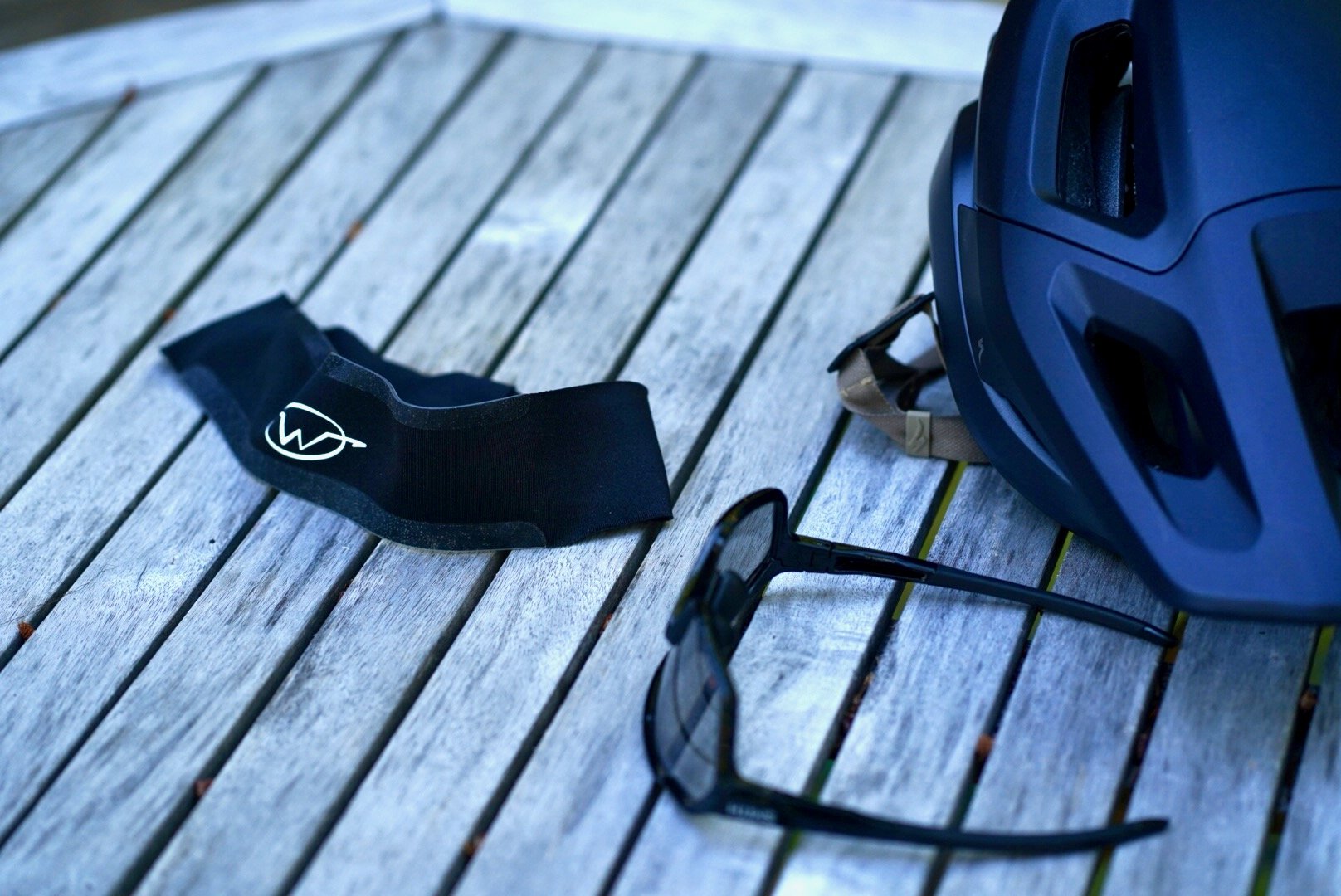 Wickflow Sweat Control Headband
The brow pads used in helmets are not designed with sweaty people in mind. They will absorb a certain amount of it, and then release it whenever saturation overwhelms them, or if pressure is applied, which is always at the worst time, like the bottom of a steep roll-in or rough sections of trail. Those moments are exactly when you need to be able to see, so having a bunch of sweat dropping into your field of view is not a nice thing to deal with. Traditional headbands of any sort have the same problem - they all get saturated eventually and then ditch that sweat when you are least expecting it.
Wickflow Sweat Control Headbands don't absorb your sweat, instead, they're designed to redirect it away from your eyes and face. Wickflow owner Steve Boyce is an engineer whose experience designing writing instruments like fountain pens gives him a unique perspective on how liquid moves between surfaces and mediums. His patented design is simple and ingenious: first, sweat from your head is attracted to the small gaps in the single-ply nylon band, and it runs along the material until it encounters the channel formed by the silicone strips in the band. Those channels direct the sweat behind your ears, where it either meets your chin strap, or runs down your back - either of those outcomes is far better than having it run down your forehead into your eyes or glasses, or into your mouth.
The simple design means that Wickflow headbands have no stitching or hem - all they are is a single layer of performance nylon fabric with one or two thin silicone strips across the front (depending on which version you choose). They won't make you hot, and the thin design means no issues with fit or interaction with your helmet or eyewear. You can machine wash them on a cold, gentle setting, but I have found that a quick rinse in water with a bit of mild soap does the trick.
I used Wickflow during every stage of last year's BCBR and it has become essential equipment for me on any ride where the temp is over 20ºC. I recently forgot to pack it for a two-ride trip and was reminded what it was like to have sweaty glasses and to be tasting sweat tinged with sunscreen: Bloody awful. I have one tucked in each of my riding bags, but they work equally well if you're a runner or for other sports where sweat management is a problem, like Moto, tennis, etc. Total no-brainer, especially for the price.
-Pete Roggeman
Wickflow Two Track Performance Headband 2-Pack // 25 USD
---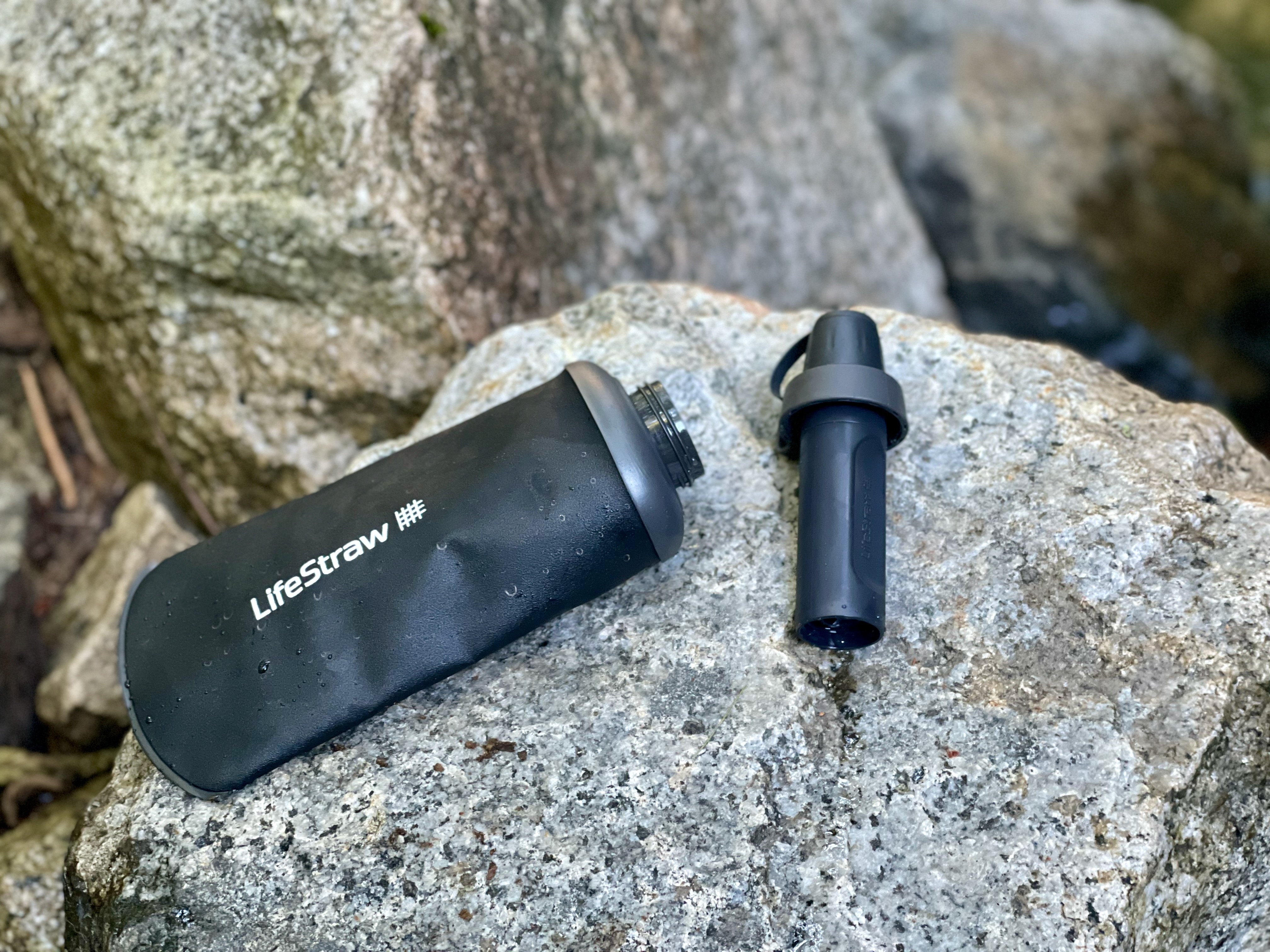 Lifestraw Peak Series Collapsible Squeeze 650 ml Bottle w/ Filter
One bottle is enough for my rides of two hours or less, except in summer. For long rides, or hot ones, or when the dog comes along (at 50 pounds, Gordie goes through 3-500 ml an hour on a warm day) I need a solution for more water. Obviously, I could just carry a pack, and sometimes I do, but the hotter it gets, the less I enjoy that prospect. When I know I'll be encountering a water source, carrying a filter of some sort is a great option.
Even better: Lifestraw's Peak Series Collapsible Squeeze Bottle with an integrated filter. It fits into a hip pack easily, but also works in stash pockets found in bib shorts by the likes of Specialized, Rapha, 7Mesh, and others. I usually start the ride with the bottle empty (a full one on the bike to start), and then fill it when I encounter a stream or lake. The beauty is that I can then use it to refill other bottles (both mine and others I'm riding with), and continue riding with it empty (if space is at a premium) or full. It'll process 3 liters of water per minute, so it's a quick pit stop and everyone's bottle is full and ready to rip. Of course you can carry a portable filter attached to a small pump, from the likes of MSR, that takes up a similar amount of space in your pack, but I like the flexibility of having a 650 ml container attached to this filter (it also comes in a 1-liter version). Obviously this will also be perfect for hiking and other time spent outdoors.
Like the original Lifestraw, the Collapsible Squeeze Bottle protects against 99% of bacteria, parasites, and microplastics - but not viruses - so depending on where you are riding, that's something to be aware of (always check your water filtration needs based on your location). For forest and mountain riding in my neck of the woods, this is perfect. The membrane microfilter will last for up to 2,000 liters before it needs to be replaced at a cost of 18 USD.
-Pete Roggeman
Lifestraw Peak Series Collapsible Squeeze 650 ml Bottle w/ Filter // 33 USD