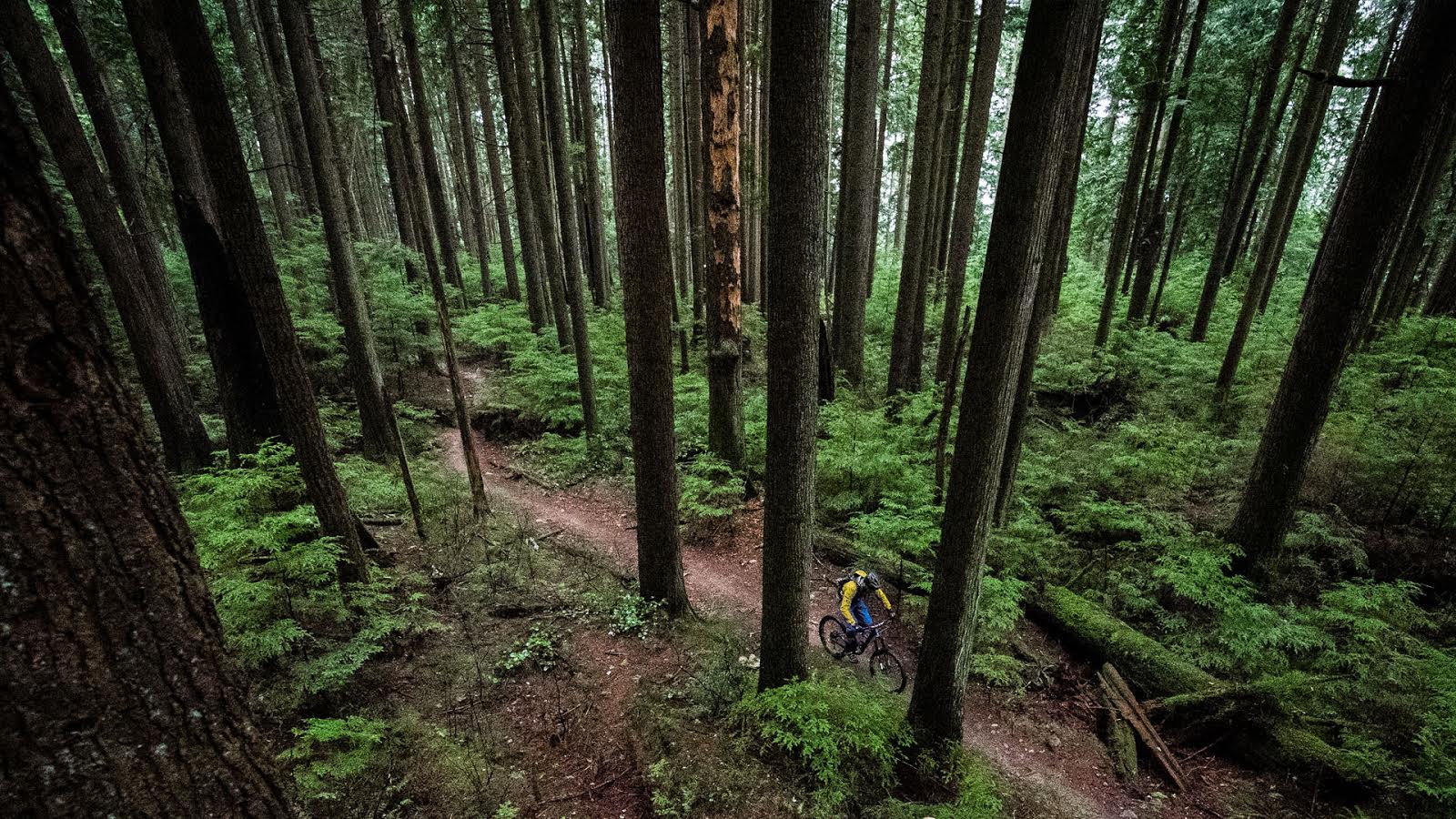 Gear Shots: Urge All M helmet
About five years ago, on a hot Friday afternoon in August, we got a last minute invite to a float plane drop and ride in the Chilcotins with a couple of dudes from Rocky and their French distributor, Tribe Sport Group. It was one of those phone calls that leaves you thanking your life choices. Sure, if we were brokers we might be going out for hundred dolla steaks downtown and lighting our cigars with cast aside bikini tops down at Brandy's, but give me 15 minutes to pack for a nighttime drive up Hwy 99 and the Duffy to a house on the lake, with the promise of an 8 hour ride the next day in grizzly country with some wicked chaps, and I don't even care what's for dinner. Good thing, too, because I think it was Burger King.
The guys from Tribe turned out to be pretty unique. First, they're damn good at the distribution game. Rocky, Yeti, Fox, Race Face, Evoc – that kind of good. Second, every single one of them shredded the shit out of the Chilcotins. This is actually true of most French industry/media guys we meet: they all like to get it up on the back wheel and kick up roost. But in our group was a reigning Jr DH champ, a former multi world enduro Moto champ (which equals zero fear button – he would take down a wolverine in a game of knuckles), and a few other guys that could keep that kind of pace. We saw a few passes that day that, while breaking the bro code in a half dozen ways at once, were still so impressive and downright ballsy that you just had to give long, slow, claps:
Third, the guys shredders at Tribe were working on a new line of helmets. It was inspired by the races that they were also organizing, starting way back in 2002 with the Tribe 10,000 (that's meters, buster), French Enduro Series, etc. Yeah, that's right, one of those Tribe guys happens to be Fred Glo, who is now gaining a lot of recognition as one of the founders of the Enduro World Series. They were rocking these helmets, and they looked weird. We didn't think much of it because, you know, they were French. Which they still are. But because they could ride so well, we didn't dismiss them like moon men; we just thought they pushed through the expiry date of some stinky cheese and had some funky taste in headwear. Their first helmet, which was still in prototype phase back then, was the Endur-O-matic. It was light, but it was the kind of helmet that – if it were a wailing infant – only a mother could love. We got along great with those guys and they sent a helmet to Cam and he wore it for two years. It fit his head well and he loved it, and one of the great things about Cam is that he has a good sense of style which exists in his own mind. Put another way, he doesn't care what you think about how he looks (which normally is quite well put together) but believe me, that helmet looks funny on him. Check it:
ALLLL of this to say that we have a history with Urge here at NSMB. While Cam wore his and was happy to do so, I was saved by the shape of my head, because those Endur-O-matics just didn't fit me and one notable design feature is that they don't come with an adjustable retention system. Out came a few other models including the Down-O-matic which is a looker, but nothing else that fit the AM/Enduro category. In other words, something that offered more protection and coverage than a XC helmet.  Arguably they didn't need anything else – the Endur-O-Matic is a damn good helmet. That all changed about a year ago when we first saw an early production sample of the yet-to-be released All-M helmet. Finally! Almost as protective as the Endur-O-matic, but with a more refined look and better ventilation, here was an Urge that seemed perfect for AM use that would breathe well enough for flat out XC riding.
And that is what we got. Featuring the same light but strong in-mould construction as the Endur-O-matic, the All-M has a significant vents (in size and number) with reinforcements by way of plastic girders. It is light at 300 grams, but still looks and feels like it offers significant protection. Weight is controlled partially by a few of Urge's design trademarks: first, the Anti-Crash visor is constructed of a very flexible plastic which won't shatter or, more importantly, hinder the angle of impact in a crash. Second, and slightly contentious, is the lack of a retention system. Urge helmets either fit you or they don't. True, they come with plenty of additional pads so you can dial in the fit perfectly, but your head has to agree with their idea of a head's shape, and that's never universal. They save weight and cost by omitting a retention system, though, instead relying on crossing straps to provide a good fit and frankly, if the helmet fits you properly, you won't miss that extra bulk and potential pressure points back there.
Still there are the round vents, including one in the visor, which allows a little air to hit your face but mostly generates comments (some good, some curious). Also the 'Gangsta pad' up front, which deliberately hangs beneath the forehead line of the inside of the helmet so that it can be exposed to moving air and dry faster. Terrible name, semi-effective result: it does absorb sweat, but that causes it to be held in the pad rather than drip down when you ride, so when you do stop to check your phone (it happens) or check your shock's compression settings, you still may get that stream of sweat when you tilt your head forward. It seems even French ingenuity can't cure a sweaty head. In a nod to la terre, he straps are made from recycled PET.
The All-M provides good coverage and a secure fit in a lightweight, well thought out package. We've polled a good number of people and the All-M seems to have a more universal fit than the Endur-O-Matic. Highly recommended for everything from XC to AM/Enduro use, especially if you keep in mind that it's brought to you by one of the pioneers of Enduro racing.
---
Does the All M give you the Urge?